Whether you're looking to explore ancient civilizations, relax at the beaches, play in icy climates, or wander around bustling cities, Europe will have something to offer for solo female travelers. Home to almost 50 counties with diverse cultures and languages, you will have numerous options when traveling to Europe. 
Regardless of which part of Europe you plan to visit, you will always find something to enjoy. But if you need suggestions, here's our list of the best activity holidays for solo female travel in Europe.
1. Sail from Split, Croatia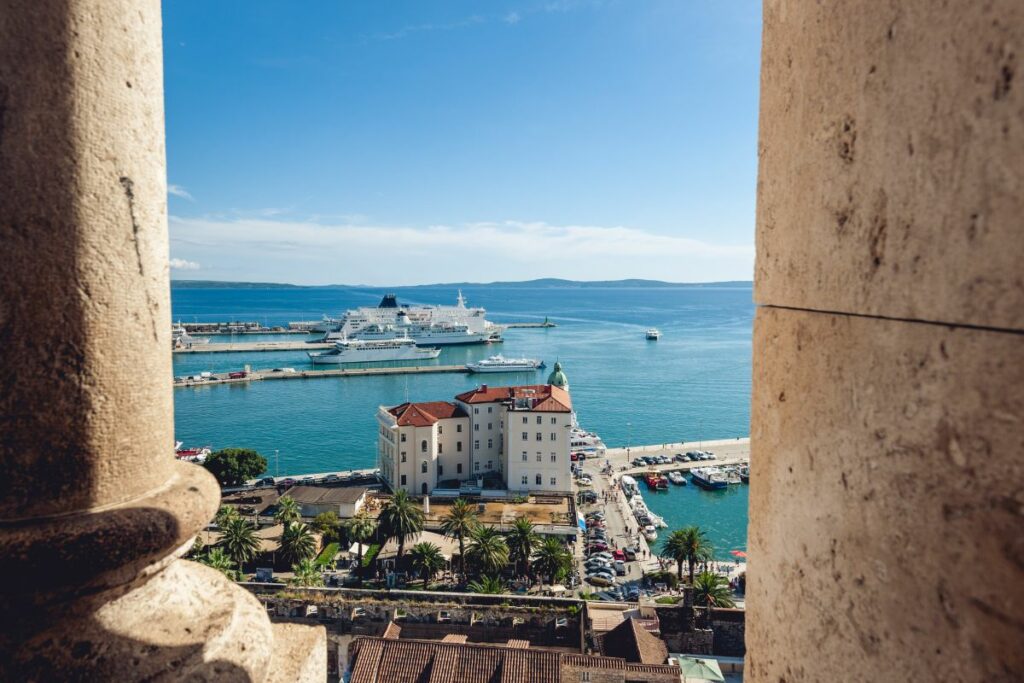 Croatia is an ideal destination for solo female travellers, and the best way to explore the country is to join a sailing cruise that takes you from one island to another. The islands in Croatia are close together, and the winds are generally calmer, making it an ideal destination for sailing. Your sailing adventure will take you to beautiful islands home to gorgeous beaches and picturesque villages with ancient historical ruins.
The charming city of Split is the first port of call for many sailing cruises in Croatia. Many cruise ships start and end their voyage in Split. It has a lovely harbor conveniently positioned only a few minutes from the Old Town. Before embarking on a cruise in Croatia, it's worth strolling through the Old Town to discover the city's historic sites, including the famous Diocletian's Palace, an ancient palace built in the 4th century for the Roman Emperor Diocletian.
Many luxury cruises in the Dalmatian Islands begin in Split and include a short walking tour to see the city's highlights before heading to the next destination. Aside from sightseeing tours, some cruises include fun excursions like wine and oyster tasting, cycling tours led by locals, and more.
2. A Group Retreat in the French Alps, France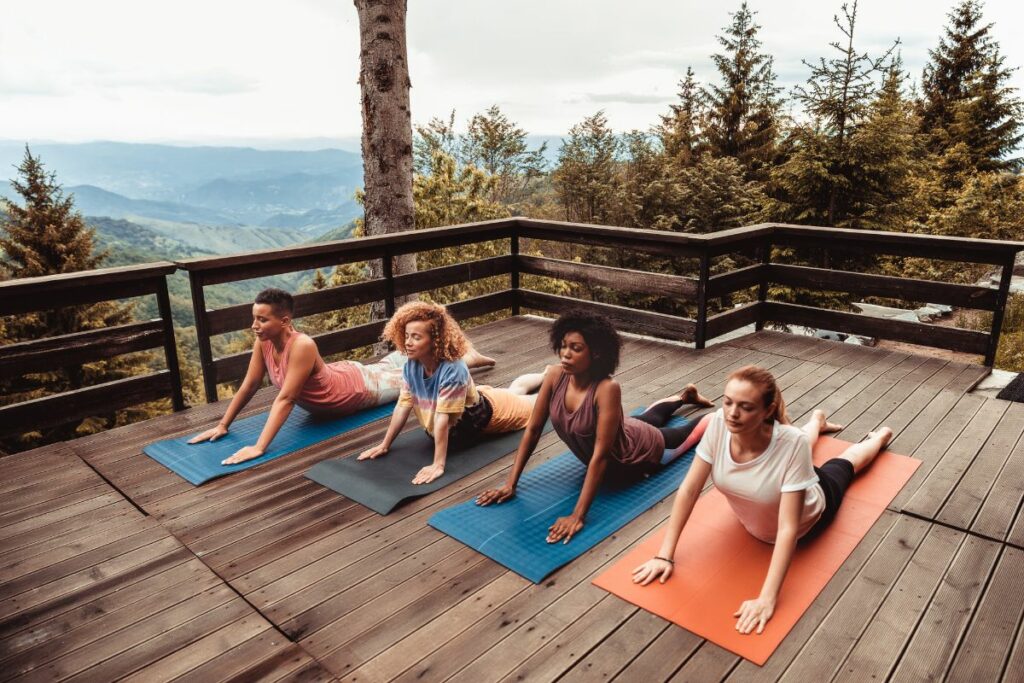 If you prefer a relaxation-centered holiday, consider joining a group wellness retreat in the French Alps. With more and more people choosing to relax in style, you will now find many excellent yoga retreats across the world, a perfect way for solo travelers to unwind and meet new friends. Some of these retreats you'll find in the French Alps. The picturesque region has a wealth of luxury retreat spaces suitable for every type of solo traveller.
Wellness retreats are ideal for those who seek psychological, physical, or spiritual improvement. It usually includes workshops and other guided lessons from an expert. During your stay, you can expect wellness activities like yoga and meditation. You can also expect to eat healthy meals prepared using locally grown ingredients.
What's great about joining a group retreat in the French Alps is most of the resorts are surrounded by stunning views, allowing for a more incredible experience. These resorts have luxurious spas offering absolute relaxation. Some come complete with yoga classes and active expeditions to explore the snow-covered peaks of the Alps.
3. Go Skiing in Saas-Fee, Switzerland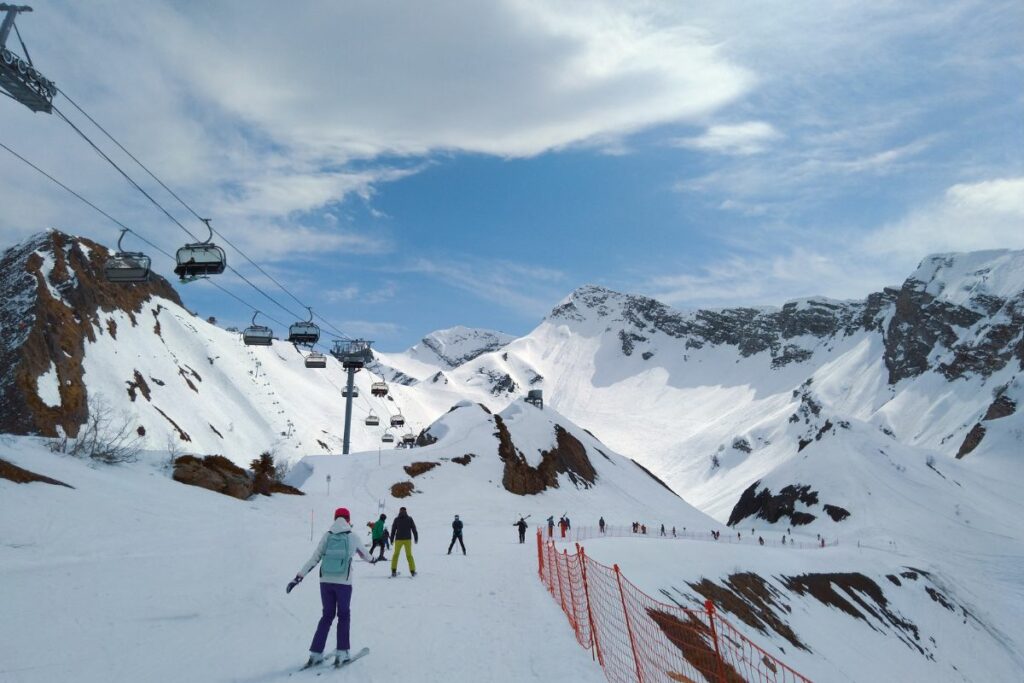 While a skiing holiday is fun with friends and family, that doesn't mean you can't have fun when going for a solo skiing adventure. There are many beautiful places where solo skiers can guarantee an unforgettable skiing holiday. One of these is the Saas-Fee region in Switzerland, a picturesque resort village in the Swiss Alps, famous for its over 100 km of pistes, ideal for skiing and snowboarding.
For solo travellers looking to interact with others, consider booking a shared chalet in Saas-Fee, where you'll share meals with other skiers and come together in the evenings for some cheese fondues.
Many ski resorts in Saas-Fee offer skiing lessons. So, whether you're a beginner or an intermediate looking to improve your skills, you can have a great time on your solo ski holiday. What's great about a solo skiing trip is you can decide what to do without considering the opinion of others. You can explore the slopes yourself or book ski or board school to be in a group with other skiers at the same level as you. Best of all, you can meet new friends and practice with them outside of ski lessons.
4. Cycling Adventure in Provence, France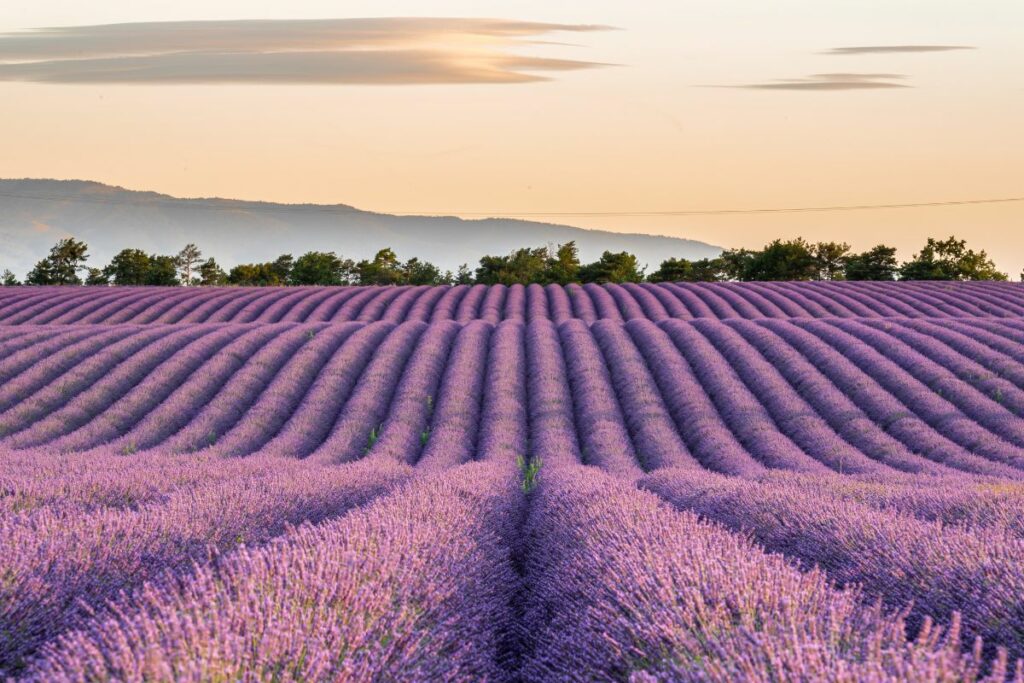 If you're an avid cyclist and eager to go out there to explore, but there's nobody around to share the adventure, consider a cycling adventure in Provence. The picturesque French region has many excellent cycling routes, including the trail from Bedoin to Mont Ventoux, a great way to get active and explore the great outdoors when travelling alone.
Towering over scenic lavender fields, Mont Ventoux is one of Provence's most popular spots for cycling. There are three ways to climb up to Mont Ventoux, but the cycle route from Bedoin is the most popular. The lovely little village is steeped in history and comprises several hamlets boasting a beautiful Mediterranean climate.
Bedoin also boasts one of France's most interesting communal forests. There are over 1,000 species of vegetation to study in the area, making it the most varied forest in this whole region. Located at the foot of Mont Ventoux, you will have the chance to discover its protected flora and fauna during your cycling adventure. While cycling along Ventoux and its plains, you could run into the last shepherds of Bedoin tending sheep with their dog.
5. Explore the Glaciers in Iceland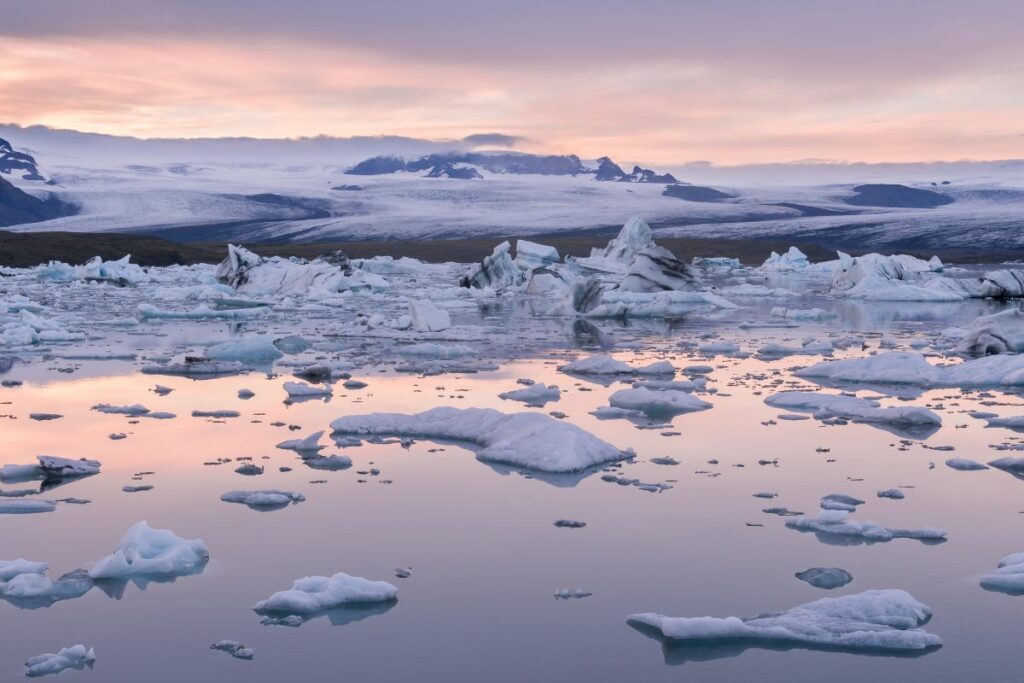 Boasting stunning nature and endless adventures, Iceland is one of the world's best places for solo adventurers looking to explore extraordinary landscapes, including giant glaciers. There are many guided group tours in the country well-suited for solo adventurers who want to explore with an expert guide and discover glaciers with like-minded travelers.
Glaciers are huge rivers of ice that develop in places where fresh snow never fully melts. They accumulate on highlands or mountaintops and compress into dense ice. Seeing these glaciers is an incredible experience, especially Vatnajökull, Iceland's largest and most voluminous ice cap. Occupying over 8,100 km2, it covers 8% of Iceland's total land.
Vatnajökull has several outlet glaciers forming a mind-blowing landscape along the Ring Road's southern region. You can join one of the glacier tours operating on these glacier tongues since they are the most easily accessible.
Best Activity Holidays for Solo Female Travel in Europe