Are you searching for legendary mountain trails to take you to some of the world's tallest peaks? The good news is – you don't have to travel far for this! The UK offers some of the world's most exciting mountaineering holidays to satisfy your craving for mountain adventures. Best of all, there's something for every level of ability, so there are no excuses not to give it a go. Below, check out the best locations for mountain adventure expeditions in the UK.
1. Lake District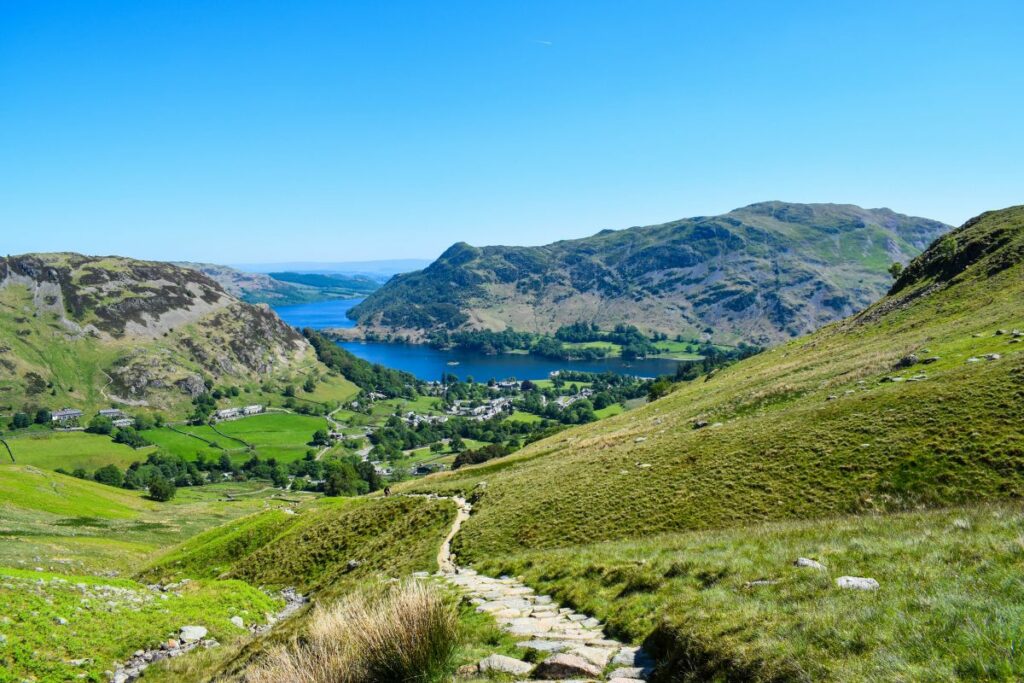 The Lake District National Park is home to Some of England's tallest mountains. These lofty peaks are surrounded by crystal-clear lakes and picturesque lakeside villages, offering an ideal setting for a mountaineering expedition. Whether you're an experienced mountaineer looking for a challenge or a beginner trying to hone your skills, the Lake District is an excellent destination for mountain adventure expeditions in the UK.
As the tallest mountain in England, the Scafell Pike is a fantastic mountain to climb, with many well-trodden routes. Some are grade 1 and 2 scrambles, while others are easy mountain trails you can enjoy at your own pace. Surrounded by stunning peaks, the views along the way are incredibly awe-inspiring, and you can include several summits in one adventure. You can begin the climb in Wasdale Head in the Southern Lake District.
Helvellyn is one of the most popular scrambles in the Lake District, England's third-highest mountain. It's a somewhat challenging climb, yet the views from the top are guaranteed to take your breath away! As you climb the trail toward the top, expect fascinating views of rugged landscapes.
2. Wales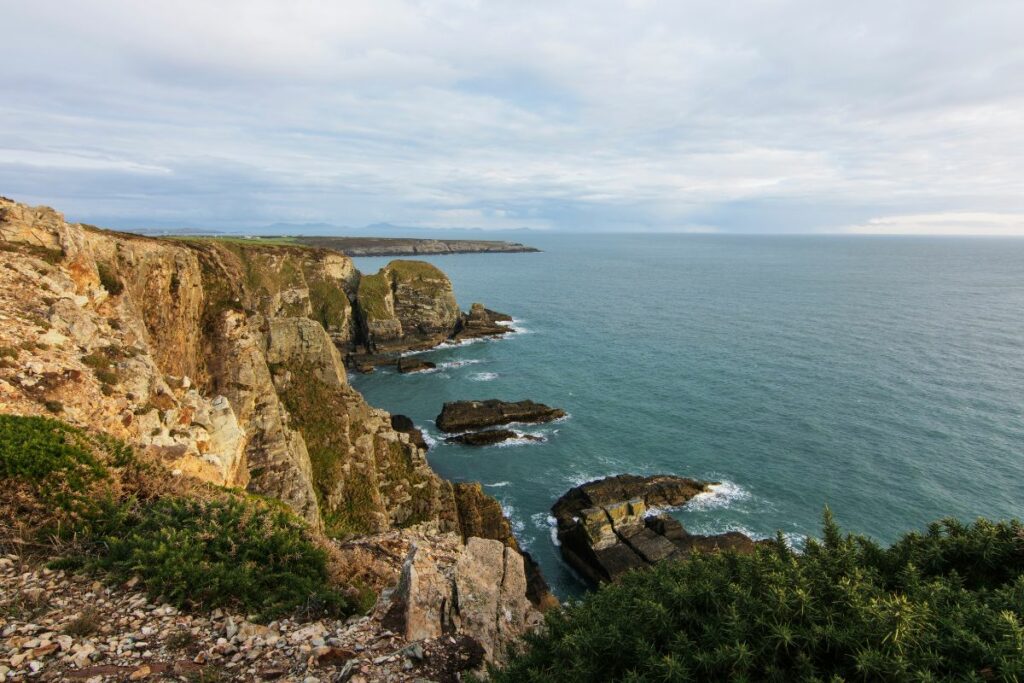 Home to the Snowdonia and Brecon Beacons National Parks, Wales is one of the best places to enjoy a mountaineering adventure in the UK. When searching online, you will find many small group expeditions and adventures in the UK, with Wales being a particular favorite due to its mountains.
High on many climbers' bucket lists, conquering the summit of Snowdon is a challenging feat, requiring a good level of fitness and the ability to walk for 6 to 8 hours. If you're up for the challenge, you will be rewarded with stunning scenery along the way, with incredibly amazing views once you get to the top! Consider hiring a qualified mountain leader who can ensure a fun and safe climb.
The Brecon Beacons National Park may be more suitable for beginners looking to hone their mountaineering skills. The stunning national park offers plenty of natural challenges for abseilers and climbers, taking you through sheltered crags, rocky escarpments, old quarries, and stunning vistas.
3. The Peak District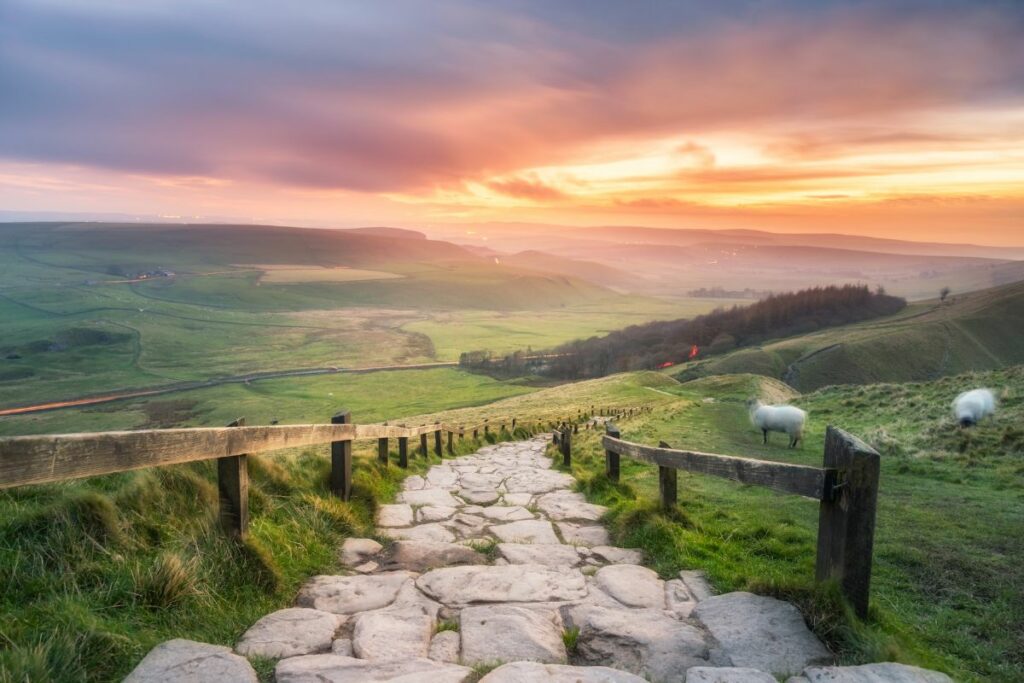 The Peak District is a popular rock-climbing location in the UK, boasting some of the country's best climbing spots. Some of the most popular places for rock climbing adventure expeditions in the Peak District include the Burbage, Stanage Edge, Curbar Edge, and Froggatt Edge. The routes vary from easy to difficult. Make sure to choose what's suitable to your skill level.
Families with younger kids should go for the Burbage South Boulders. It offers plenty of boulders for you to climb over. The best thing about the Burbage South is that it has varying levels of difficulties, offering a fun bonding moment for the entire family. To climb this route, park your car at A6187, and take a relatively short hike to the boulders. If you have little kids, you will find the smaller boulders more suitable for them.
The Windgather Rocks is ideal for beginners. It's a gritstone crag offering many easy climbs,
including enclosed areas, perfect for practicing your climbing skills. However, it can get crowded
since it's a popular area for those who want to learn how to boulder. For the more advanced climbers, conquer the Stanage Edge, which you'll find within the Peak District. It is best known as one of the best rock-climbing locations in the UK.
4. Scotland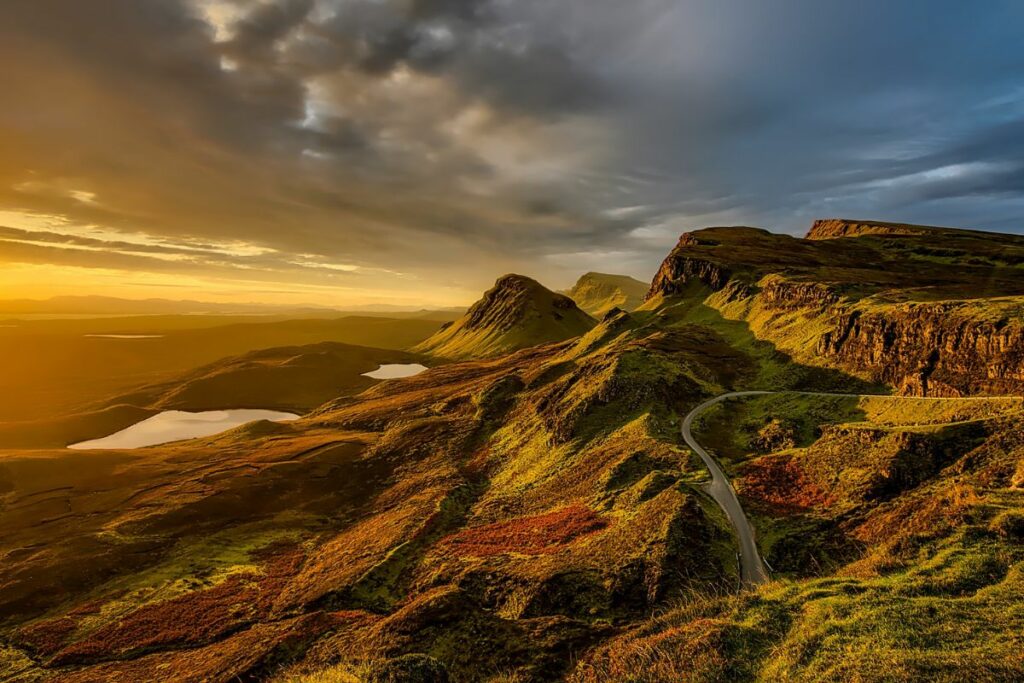 Scotland offers numerous mountain adventure opportunities suitable for different levels of climbers, whether you prefer single-pitch outcrop routes or multi-pitch mountain routes. What's great about choosing Scotland for a mountain adventure expedition is you'll find several great places to stay. There are plenty of luxury accommodation options in Scotland, perfect for those seeking somewhere to relax after a day of adventuring.
Beginners still not ready to tackle the great outdoors can start rock climbing indoors. You'll find various climbing centers in Scotland where you can hone your climbing techniques and get comfortable on the wall before heading for more challenging mountaineering adventures. Ben Nevis, Scotland's highest mountain, is a popular mountain climbing spot in Scotland.
It is best known for winter ice climbing, but it also offers some excellent rocks for rock climbing, such as Carn Dearg Buttress. It's about 300m high and has varying middle to hard-grade routes. Glen Coe, featuring the iconic Buachaille Etive Mor, is another popular climbing area in Scotland with a long tradition of climbing that has become a training ground for mountain climbers in the UK.
5. Yorkshire Dales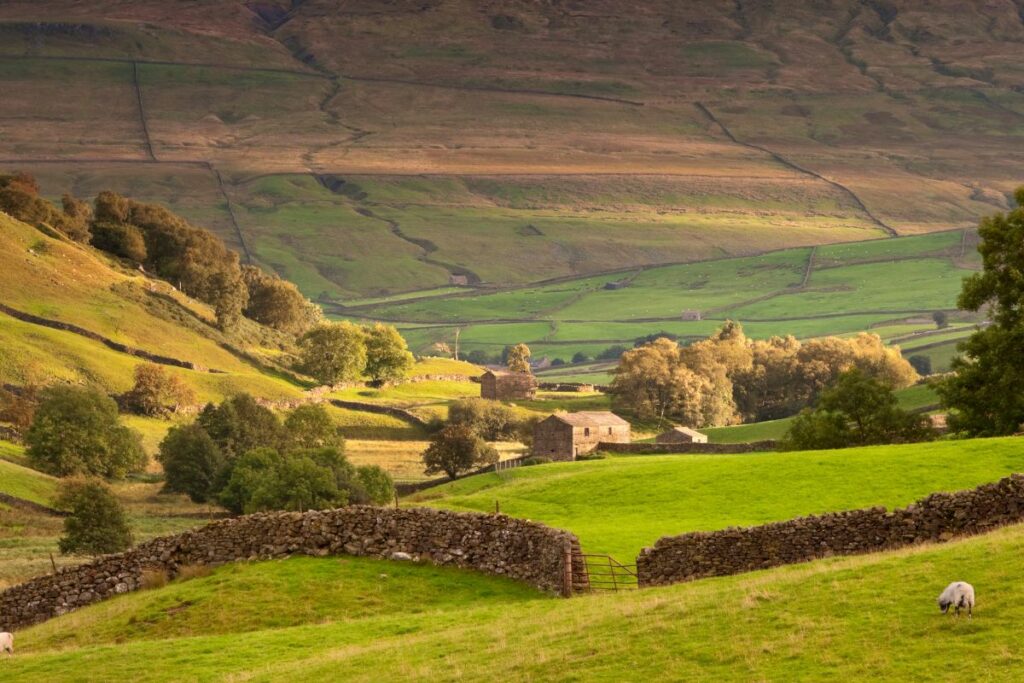 Yorkshire is one of the most beautiful places in the whole UK, offering plenty of things to do, including theme parks, hikes, charming towns, and more! The Yorkshire Dales boasts some of England's most spectacular mountains. While those mountains in the neighboring Lake District are higher than in the Yorkshire Dales, only a few can match the remoteness and distinct shapes of the mountains in Yorkshire Dales.
Whernside is one of the three peaks in the Lake District and one of the most famous hills to climb in the region, offering incredible views at the top. You can access the summit from various places, and although the king of the dales can be a challenge to climb, it's well worth the effort. Ingleborough's rounded shape and flat top make it one of the most attractive hills in Yorkshire Dales.
Its most popular route is the one that starts in Ingleton. Another popular climbing route is the Clapham route, with truly stunning views. The Great Shunner Fell is a giant hill often used as a crossing point between Swaledale and Wensleydale and as part of the Pennine Way. But regardless of the route you'll take, the climb is long and arduous, so it's more suitable for the experts.
5 Best Locations for Mountain Adventure Expeditions in the UK