You've got a bucket list with many beautiful places in Europe, and you've got to sort out everything from tickets, accommodation, insurance, and activities? What about your mobile data access though? We all faced during our travels that annoying issue when our sim card's Roaming doesn't work in another country and finding Wifi is merely impossible. Making sure that we can use our phones for calls and internet access is essential, and we do need a secure solution to make it work. But how? Well, with an esim card. But how could you be using eSim in Europe?
And that's how companies like Holafly have set themselves into the telecommunications market. They've come up with a solution that could save a lot of stress whether you're at the airport or trying to find your hotel: the Europe eSim travel solution where you can forget about Roaming. What is eSim card? Basically, it's the reassurance that no matter where you are in the world, someone will have your back in terms of call and mobile data connection.
Come to think of it, it is indeed pretty reassuring, and fascinating that we've found a way to make our travels even more enjoyable. If you want to know what using eSim in Europe will change for you, what is the best eSim for Europe travel, and know all about the eSim Holafly, stick around. I'm about to tell you everything!
How to pick the right eSim for Europe? The best eSim for Europe travel?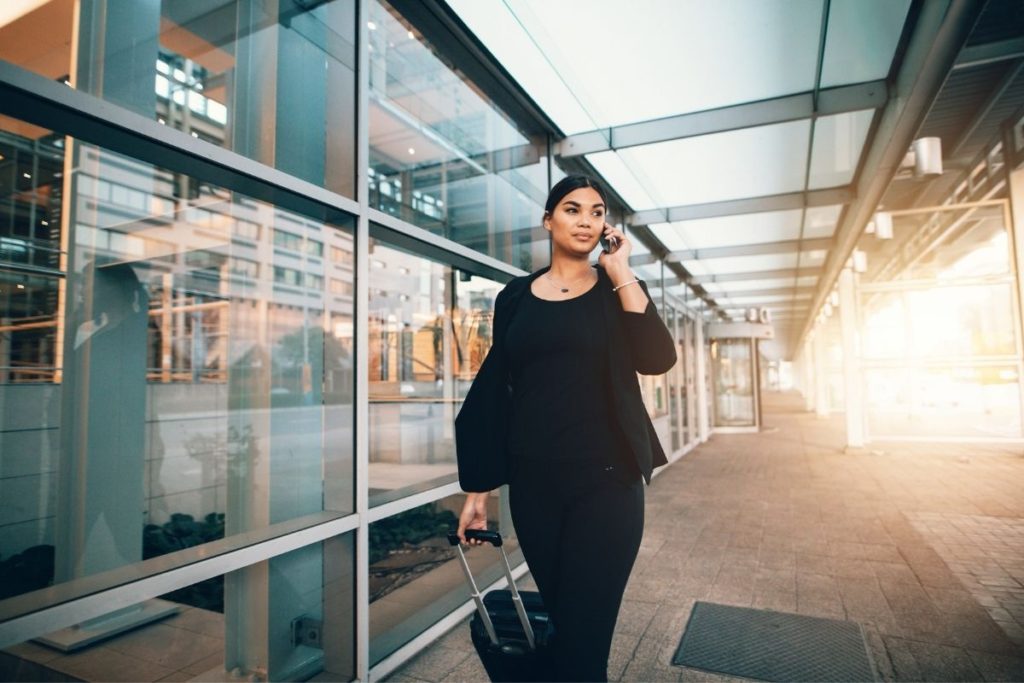 Picking the appropriate eSim Europe iPhone or Android is actually as easy as one, two, or three. Using eSim in Europe ensures that you basically never run out of gigas. When you need to Shazam that song in a foreign pub, look up the directions to the highest piazza in an Italian city, or video call your family thousands of kilometers away, you'll have a hassle-free Europe eSim travel.
Your task is easy: choose the best eSim for Europe travel according to your budget and Internet needs. When you receive the e sim card, slide it into your phone just like any other e sim card. It's ready to use and easy to use! But first, let's see what an eSim is in detail, and what would the best eSim for Europe travel be!
1. eSim in Europe: What is an eSim card?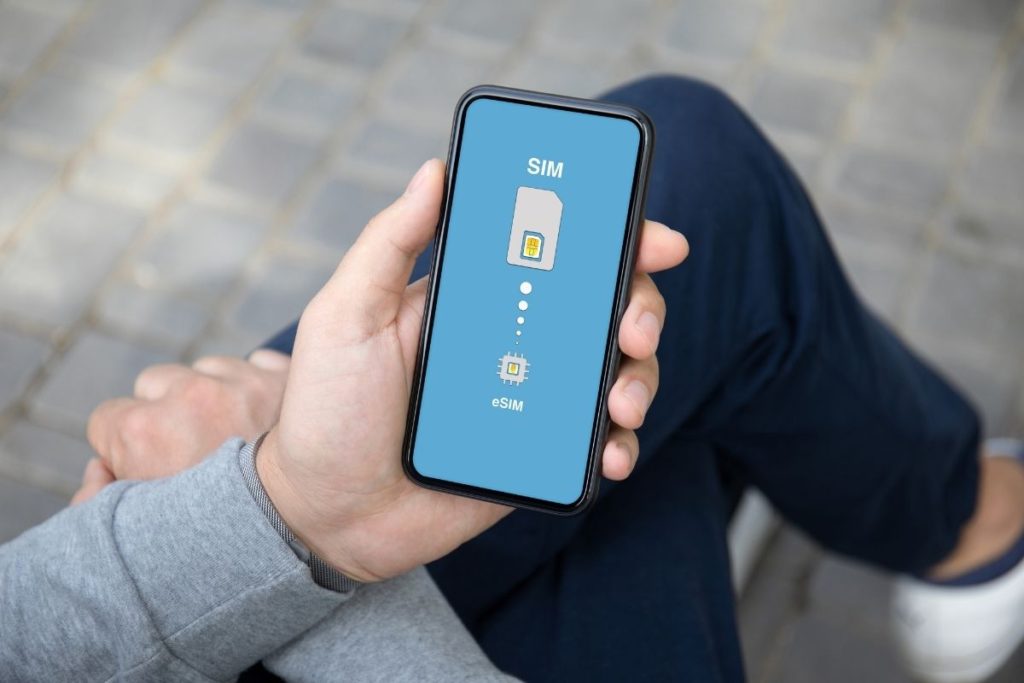 Holafly has come up with an amazing solution for using eSim in Europe. Yes, but what is it exactly? According to the eSim Holafly website:
eSim is the virtual SIM card taking the tech world by storm, a small chip located on the inside of your cell phone that allows you to connect to the internet abroad at a cheap price.
The best part is that inserting an actual SIM card into your phone is not necessary – you can complete the whole purchase and activation process directly online from your phone. All you need to do is purchase a data plan from Holafly, scan a QR code, and activate the eSim. All done and ready for you to use your new eSim for Europe, in any country you choose.
Advantages of using Holafly eSim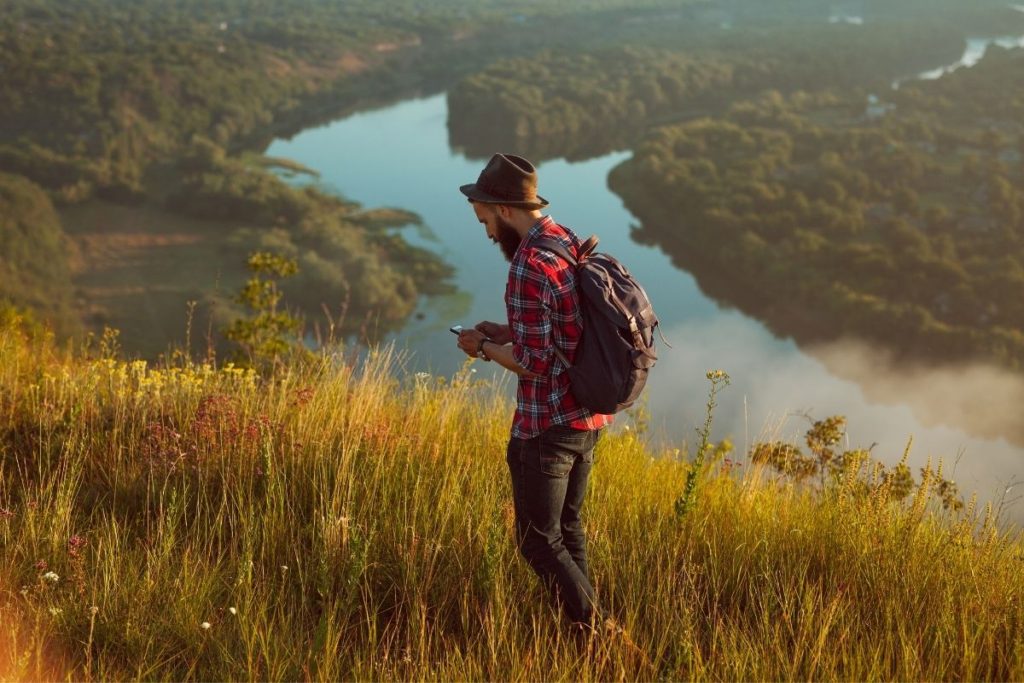 Creating an eSim for Europe provides a contract-free solution for all of us who just need a data plan once in a country we'll probably not visit again soon. To be fair, I can say that personally, using eSim in Europe changes lives, at least the time of a trip. There are many more advantages than one could possibly think of when you set out to choose the best eSIM for Europe travel:
Sustainable: the eSim is completely virtual, eliminating all waste
Fast: once you purchase an eSIM Holafly, you'll receive the virtual card in seconds to your email, ready to be activated.
Cheap: using an eSim for Europe ends up being cheaper than data roaming, and it avoids the cost of a physical SIM card
Easy: all you need to do is buy your eSim from an online store. Then, you need to scan a QR code to activate your SIM card. That's it!
Safe: you cannot lose or damage your eSIM. All you will need to access the Internet is to scan your QR code – that's all!
2. How to activate eSim? How does eSIM work?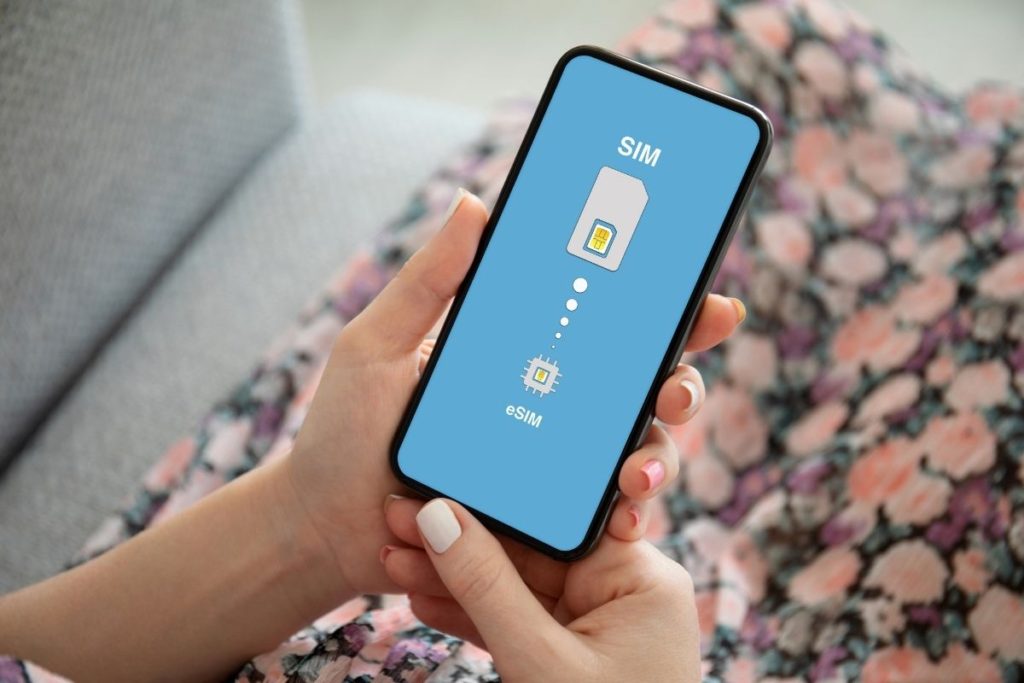 From all the advantages I've found from using an eSIM Holafly, it's cheap, convenient, fast, safe, and sustainable. I'd say that's quite what we all need when we're abroad, right? I don't know about you, but I've personally found myself in very stressful situations when traveling. Running out of Gs' was the first one, especially when you're in a hostel or hotel where the WiFi is not so trustworthy.
I've found myself running out of the Internet when looking for the way to my hotel. I've run out of Gs' when I was looking for a restaurant, a coffee shop, a specific shop. Using eSim in Europe will save you from a lot of stress – believe me. You don't want to be in this kind of situation where you have to ask a stranger for some hotspot while you top up your data package. So what's the best eSIM for Europe travel? And most importantly, why should you use eSim in Europe more specifically?
3. Why should you use eSim in Europe?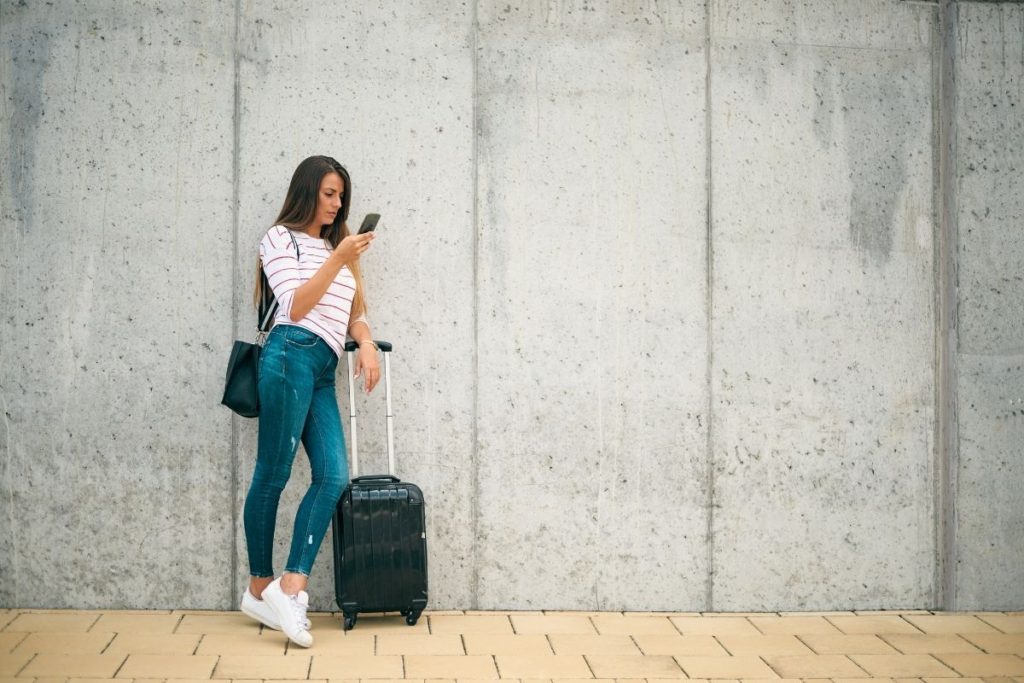 The first reason why you should use eSim in Europe is, obviously… the price. On the Holafly website, you can find the difference in prices between an eSim and data roaming that our providers usually offer. The downside to data roaming is that you cannot control the amount of the phone bill you'll get in your email or mailbox. I remember traveling a few years back and allowing data roaming. I'd get phone bills several times higher than what I'd use in my country.
We've answered the questions: How does eSim work?, and: How to activate eSim on iPhone? We've seen that both are easy processes to make our lives even more convenient once we're in a foreign country. Now the time has come to understand the price difference between the eSim and the data roaming:
With a Holafly eSim for countries as far as Japan, you'll pay less than $0.01 per MB.
On the other hand, data roaming costs up to $15 per MB on average.
Countries Covered by Holafly
Basically, I feel that the Holafly eSim is the best option for the Internet since its prices start from €36. The fact that you can use it in more than 40 countries with the fastest Internet coverage is an undeniable plus. It's not reserved only for the more touristic countries, and that's definitely an upside when you need to keep in contact with your loved ones. All you need to know is how many days you'll be traveling for, since Holafly offers packages for 8 days, 15 days, and 30 days. Even the most expensive data package, €49, is not expensive at all when you come to think of it.
The European countries included in the Holafly coverage are the United Kingdom, Sweden, Spain, Slovenia, Slovakia, Romania, Portugal, Norway, Netherlands, Malta, Luxembourg, Lithuania, Liechtenstein, Latvia, Ireland, Hungary, Greece, Germany, Georgia, France, Finland, Estonia, Denmark, Cyprus, Czech Republic, Bulgaria, Belgium, Austria, Armenia, and Jersey.
4. Europe eSim Travel: What is Holafly?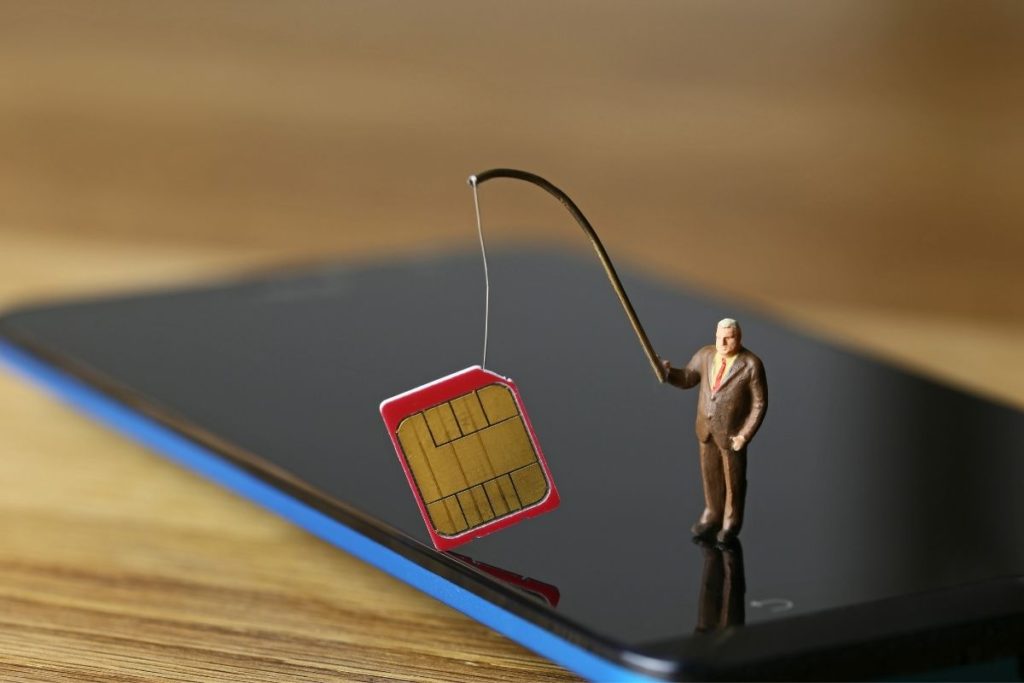 A global team who likes staying connected no matter where they go – that's the face behind Holafly. Travelers, if you will, who were fed up with paying hundreds for data roaming and wanted to bring an actual solution to the mobile 4G world. Holafly has brought out to the world an e sim card that proves to be the ultimate solution to our ultra-connected lives.
The company offers data plans for more than 60 destinations around the world. It's not all about the Europe eSim travel plans – if you're going to travel to Latin America, Asia, or Africa, you can also look up the eSim Holafly data packages on their website. The process is the same, easy, cheap, and hassle-free. All you need to do is buy an eSim from the Holafly online store. You'll get the confirmation to your email in a few minutes, and you just need to scan a QR code to activate the eSim. That's it!
Holafly answers the question "What is eSim card?" with a booming virtual solution that proves infallible. And that's purely what I'm looking for from an Internet provider: utterly trustworthy Internet. Whether you're looking for an eSim Europe iPhone or Android, we'll see further down what types of phones are compatible with the data packages.
5. Picking an eSim card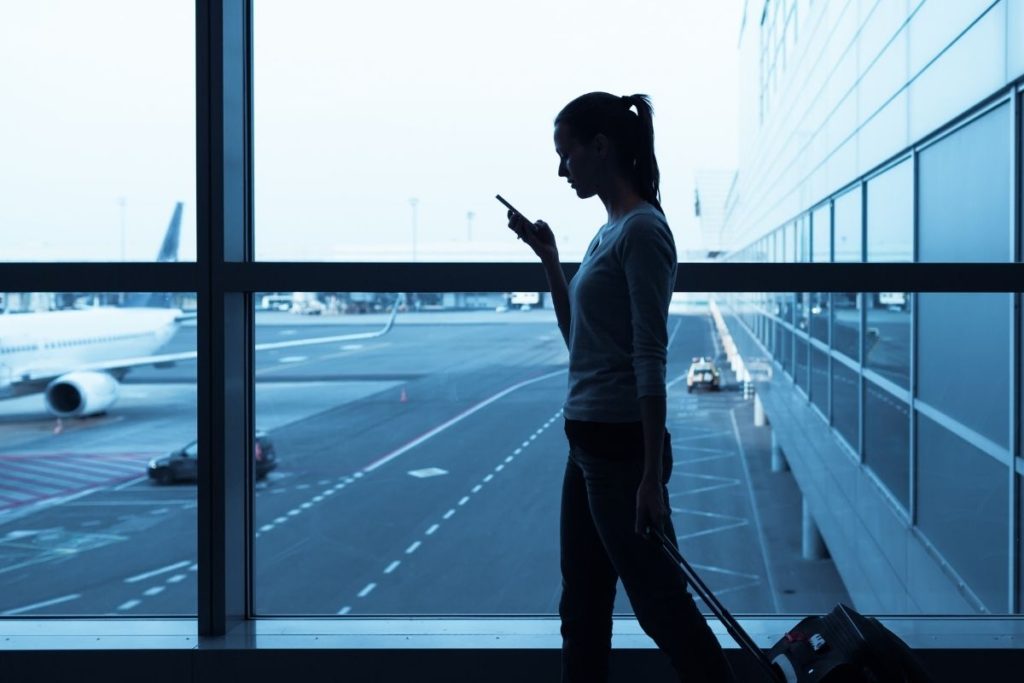 As we've seen, using eSim in Europe is the cheapest and fastest solution to sorting out your Internet needs abroad. Or before leaving – that would be better. Less stressful. Now that we've broken down:
How does eSim work?
How to activate eSim on iPhone?
Holafly eSim – Data Plans
We still have to understand how to choose the best eSIM for Europe travel. To be fair, that's kind of the most important question of all? In this part, we'll take a look at the data packages that Holafly provides for their eSim in Europe. Holafly eSIM cards work on the 4G coverage (4GLTE), the maximum speed coverage available today. This means that when you're abroad, your data roaming won't be fussy as it can be when using our own Internet cell provider. Reliable Internet is something we all crave, right?
For their eSim for Europe plans, Holafly offers three different data plans:
3GB for 8 days, for €34
5GB for 15 days, for €47
5GB for 30 days, for €49
What's important to note is that the Holafly eSim cards were put together as an Internet solution for trips abroad. They are not meant for calls and messages that do not use the Internet. As such, you will not get another phone number. So, if you're used to reaching out to people through Whatsapp, Telegram, Viber, Messenger, or Instagram, the eSim is your perfect solution. If on the other hand, you need to place calls and messages without the Internet, there are indeed other options. Some plans include calls and messages with Holafly for those of us who live in Spain, France, and Germany. You can even get a multi-country card from Holafly if you're traveling to several countries in one go.
Holafly Compatible Devices
What you need to keep an eye on when purchasing a Holafly eSim is whether the country you're traveling to is covered. Check also whether your phone is compatible with the eSim. When you're on the spot, the eSim will automatically connect to the best Internet provider in the country. However, you'll need to have a pretty recent smartphone for that matter.
This includes all Apple iPhones from the 2018 iPhone XR to the iPhone 12 Pro Max, iPads with 4G connectivity from 2018 onwards. Then, the coverage also includes the latest Samsung Galaxy models like the S20 and Fold, Google, Huawei, and Motorola phones. Lesser known brands include Rakuten, Oppo, Nuu Mobile, and Gemini models. The full list of compatible models is available on the Holafly website.
Wrapping up the Holafly eSim Cards
Using eSim in Europe can make your trip the easiest you've ever had – word. With the eSim Holafly, we've become totally free of our movements. Even if we've forgotten to top up before leaving home, or to expand our Internet plan. What used to be a harsh reality now has its solution when you find the best eSim for Europe travel.
The fact that you don't have to wait for delivery or waste time on your trip looking for a shop or a museum… It has got to be the greatest advantage of a Europe eSim travel. For me, that's the utter best thing about using an e Sim card. I love technology that is easy to set up and doesn't tie me down with a contract. Plus, there's no plastic involved in creating those eSim cards, none of them can end up in the environment – no wastage!
Now, when you travel, you need fast Internet coverage at a price that is fair. What if I told you you can get it even cheaper than your own data package at home? That's why you should probably consider choosing the best eSim for Europe travel among the Holafly offer. That might very well be the last straw that makes your trip completely unforgettable!
5 Tips for using eSim in Europe – What is an eSim?