When somebody's ready to transform their dreams into actions, they start their pre-journey process by accepting what are the impediments they are going to deal with. Then, they do their research and realize that the essential thing in their process is deciding how to find people. This leads to the overall question often asked after some google searches into finding people, which is, "what is Couchsurfing?". You will be reading an honest Couchsurfing review along with the article, which strives to open new ways of traveling to each explorer!
Knowing the English language is really important nowadays, as it's the basic international language all travelers speak. You have to speak English to be able to ask for guidance, to be able to find a job in a multicultural environment, and grow as part of it. Even if you know that this process will be hard in the beginning and with days passing, it will become a new lifestyle.
How should you start to communicate with other cultures?
How do I meet people who are willing to communicate with me and could share similar interests? I realized that if the challenges of multiculturalism had such a significant impact on me, the greatest thing I could do would be to get more pieces of information about it. The first thing that people should do is to start traveling! Little by little, to get to know what they are going to deal with, to accommodate in new settings. And after all, to expand their network.
What is traveling all about? – A discovery of people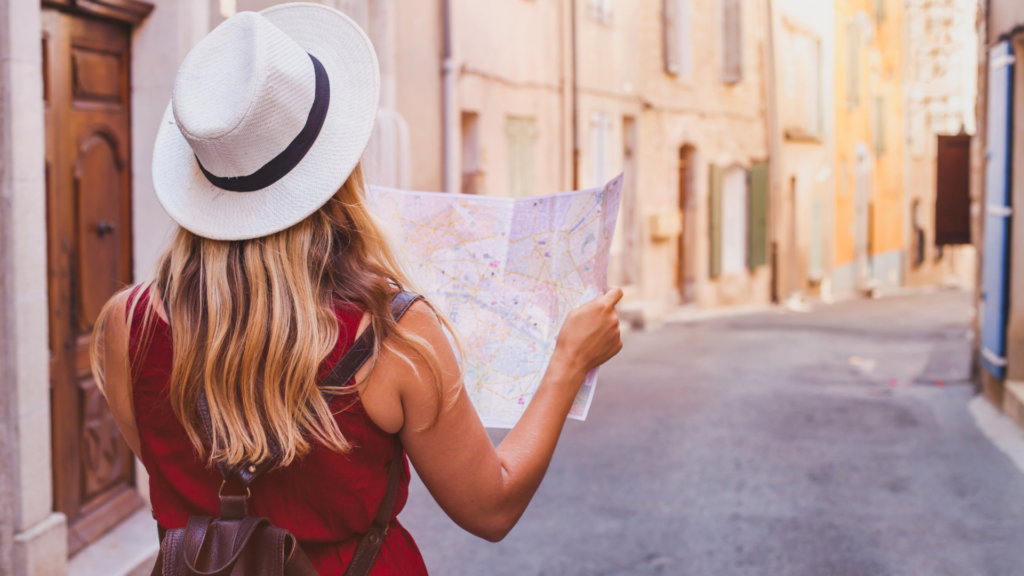 To travel means to make a journey- and we come back to the last chapter where we explained what a journey is all about. People often confuse the meaning of traveling with the meaning of a holiday. Those are travel mistakes. If we just take out the word holiday and replace it with the word travel, we can observe a more deep, intense sense. If the holiday term and its meaning have become a mediatized factor which lets people enjoy their free time by spending tons of money they have saved while working on a 9 to 5 job, travel, is indeed a marathon.
It allows you to expand all your horizons, to try new stuff, to let yourself go explore the wild. In short, it teaches you to do things that you would not dare to try. All if you are in an expensive resort during your expensive holiday trying a mimosa at the bar.
Travel is for all the people who want to discover what they are made of!
Traveling is about finding yourself, getting to know your soul better, and also, finding your hidden purpose. It's for everyone who has a deep feeling inside of moving and exploring.
You will get out of your comfort zone, you will have to deal with all your fears, you will often want to stop and go back to where you have come from.
A Spanish friend once said to me: "You have not gone this far, just to be this far". I believe that everyone should read this sentence at least two times before giving up on themselves in the process of finding their purpose. This is how I found out what is Couchsurfing alternative to travel.
When we talk about bringing people together, we tend to think just about small gatherings, conferences, movements, and so on. But, the essence of the saying "to bring people together" has much more meaning when we refer to bringing people from different cultural backgrounds together.
It is tough nowadays to be able to accept each other as having the same rights and the same respect. This is because society puts us into different columns defined by the culture we are part of. Because of the world's differences, people forget how to accept others. They also forget how to understand them, and they are scared of creating bonds or relationships.
We are scared of new, we are scared of different, and we are scared of change. But, when the moment of change is knocking on our door, what do we do? Usually, the first thing our instinct provokes us to do is to panic. That is why we are sometimes overreacting and being terrified about the results.
How to make connections among other cultures from around the world?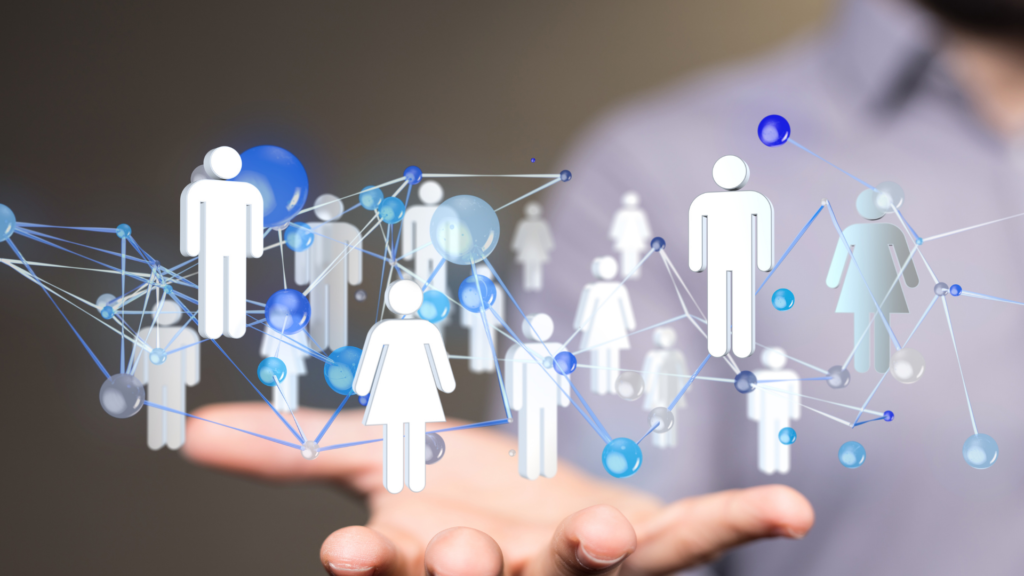 And how to do it despite the 100 barriers that are put into our way, like the culture shock phase, stereotypes, racism, prejudice? How to establish veritable intercultural communication? We can often see, that many of us aren't open to this. Aren't open to meeting new people and of course, accepting them, unfortunately. But there are more and more who do!
We already established that English is the very first tool that helps with this process of moving abroad, traveling, nomadic lifestyle, because it gives us the freedom to express ourselves, to get a job, to ask for water, and maybe to find a familiar environment abroad that feels like home.
---
What is Couchsurfing alternative?
Explore the world through sharing your life, creating connection, offering kindness, staying curious, and living everything better than when you found it

It is a word which that if split in two, means that desires and curiosity are sending people from couch to couch in order to explore the different environments, zones around the world. How can we explore the world through people? By becoming part of their life, routine, tasks, hangouts, and so much more. By helping them with chores, by watching their happiness when waking up, and watching their garden blooming. Moreover, By hearing them playing the guitar on a beach or hearing their life stories.
The CouchSurfing website community and motivations for traveling with a hospitality exchange network – A what is Couchsurfing review
CouchSurfing is currently the most popular hospitality exchange network among travelers. As an online/offline community, it presents a curious development in people's engagement. Both on the Internet and in "real life." As people have become more open and flexible in a globalized world, the impact of new technologies on our lives can be felt now more than ever! Especially people who like to travel long term should definitely find out what is Couchsurfing. That's because they seem to have many more options to choose how they want to travel, what they want to do, and whom they want to meet during their stays.
The advent of social networks gave people the possibility to gather around a specific interest. It helped them to form communities that are both virtual and physical. In the case of the question of what is CouchSurfing, this led to a worldwide phenomenon of hosts and surfers. All of them are willing to open their doors to strangers, meet new people and share their lives with them.
Couchsurfing review during the Covid 19 situation – Is couchsurfing free ?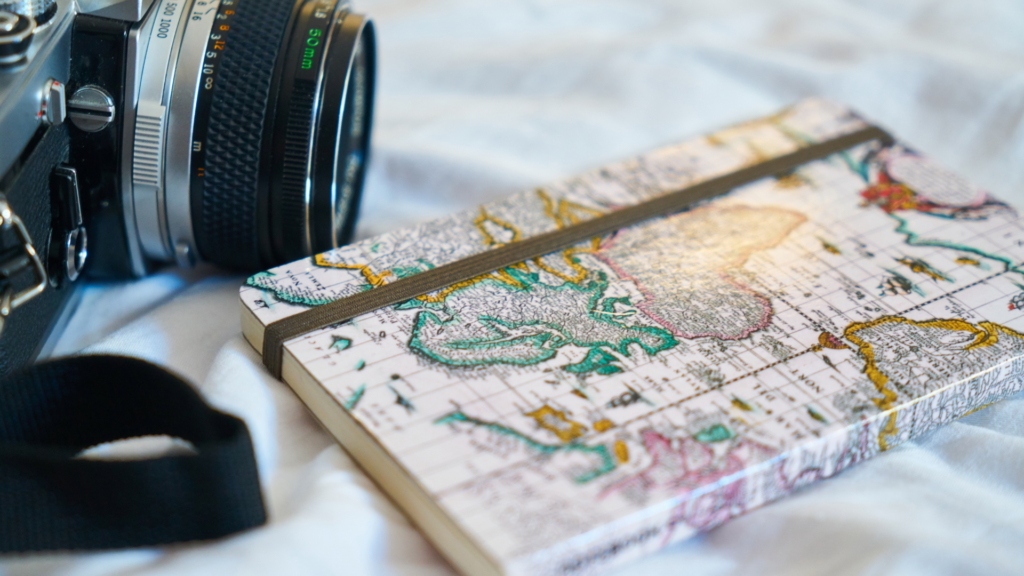 Before Covid 19, for 14 years, the social network was completely free of charge. Everyone could access it easily and have conversations through the Couchsurfing website and the Couchsurfing app. Furthermore, they benefit from meeting new people, hosting them, and being hosted. Also, they would be participating in international Couchsurfing meetings all around the world. Many people are wondering what is happening with Couchsurfing at the moment, or if is Couchsurfing free for the old members. Now, due to the challenging period of the pandemic that keeps continuing, the Couchsurfing team was obliged to introduce a fee of $2.39 per month or a fee of,$14.29 per year, which provides access to the platform and gets you verified so that the social network would not be shut down after 14 years of growing. What is Couchsurfing without its members?
The Couchsurfing team is now working remotely, had to take pay cuts. They also have to reduce the size of the team and are still unable to meet the financial obligations for keeping the project alive. They are struggling to keep the Couchsurfing community alive for all those 14 million members and a number of 200,000 homes that were open for those who love traveling and creating meaningful connections with others.
Feeding the curiosity of the unknown through Couchsurfing review – What Couchsurfing means for those who tried it?
"The wish to travel seems to me characteristically human: the desire to move, to satisfy your curiosity or ease your fears, to change the circumstances of your life, to be a stranger, to make a friend, to experience an exotic landscape, to risk the unknown, to bear witness to the consequences, tragic or comic, of people possessed by the narcissism of minor differences." – Paul Theroux, The Tao of Travel
As a Couchsurfing review, the things that I would strongly note would be: "If you love to meet new people, save some pennies, and you are looking for an experience you will never forget, entering the CouchSurfing app may be the adventure you have been waiting for. Don't get tricked into thinking CouchSurfers are all poor twenty-somethings who have spent all their cash on beer. There are retirees and grandparents who have couch surfed around the world and hosted travelers in their own homes too! Take the first step, as I did, and discover everything on your own!". This is what is Couchsurfing for all the members.
How to get started on Couchsurfing? – Entering the Couchsurfing website or the Couchsurfing app
Register and set up a great profile. Include photos, interests, and even references to selling yourself to prospective hosts. Enter your destination and narrow the results by gender, age, languages are spoken, and so on, to start searching for your ideal place to stay. You can also benefit from the Couchsurfing review criteria in the search results as well.
Be sure to confirm whether it is a couch, bed, or even a sleeping bag that you will be crashing on and just how private the room is. Obviously, carefully verify the references and Couchsurfing reviews of a host before you contact them to register your interest! It goes without saying that rocking up to a stranger's home to sleep on their couch has the potential to turn out badly.
You can also be a host yourself. It's only by listing your home in the profile and attaching some pictures, adding some details and rules. Those are good information for the future couch surfers that might crash at your place in the future.
Is it trustworthy? – Is Couchsurfing safe?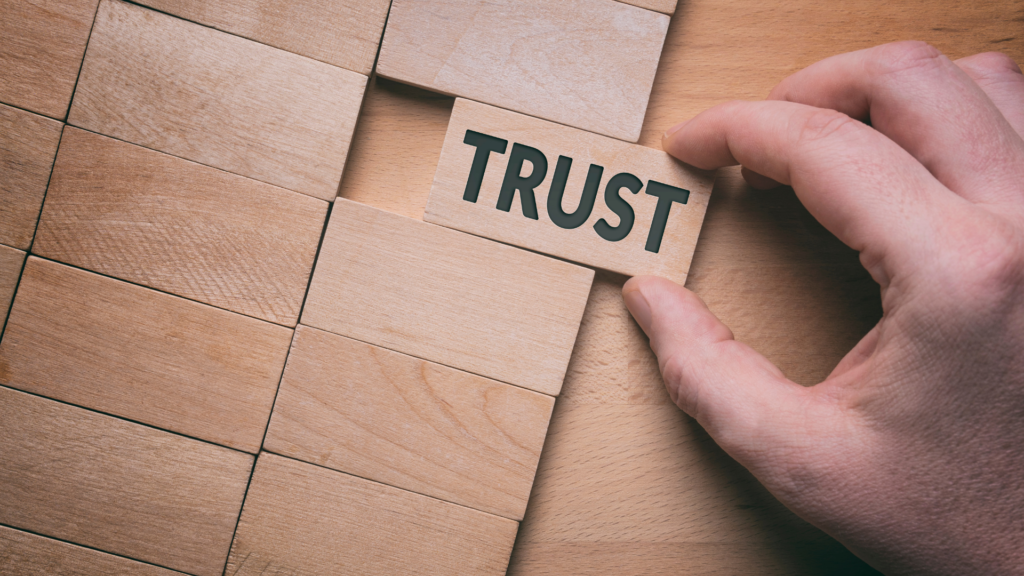 CouchSurfing relies on a combination of references, heavily detailed profiles, and other CouchSurfers vouching for hosts to create as safe a CouchSurfing environment as possible. That said, go with your gut, and if something seems not quite right, do not stick around. Also, always hand your host's details to a friend or a family member, to always be safe. CouchSurfer members can catch up with other like-minded travelers via CouchSurfing Activities.
Any member can set up an activity, whether it is exploring free museums, tasting in an old pub in Dublin, or a road trip in a campervan through Sicily. When you visit Dublin, you can explore its historic corners with like-minded individuals instead of joining overcrowded tours. This will give you a sense of safety and the perfect chance to meet people who share your interests.
The advantages:
You can wander many of the world's most expensive cities for accommodation, including New York, Paris, and London, are some of the most popular destinations for CouchSurfers.
It only takes a quick glance through the profiles of members to see that CouchSurfing really is changing lives. Whether it is sharing stories with new friends on the other side of the world or visiting places you never otherwise would have dreamt of. Pretty much anything is possible. This would answer to the question of "is Couchsurfing safe?"
There are CouchSurfers all over the world, so there really is no limit on what you can do and where you can go. Heck, you can even CouchSurf in a cave in Jordan!
What is Couchsurfing for a Couchsurfer? – I would describe Couchsurfing as a gate!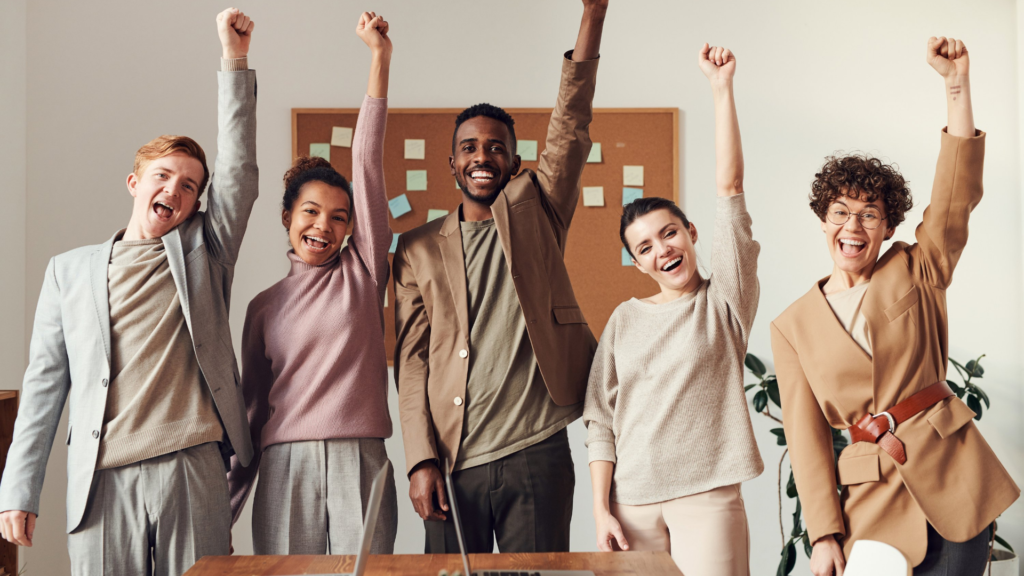 The reason I'm calling it a gate is because it's giving you the possibility to get out in the world, even if you couldn't afford it, or you didn't have anybody to do it with. Also, if you really want to make those new connections worldwide. Couchsurfing is an online community that takes cultural exchange to a whole new level. It is a website that facilitates the hospitality exchange between global travelers and local hosts.
From being just an alternative accommodation for budget travelers for the first time after initiation, now Couchsurfing has been admitted as an ultra-modern way of travel. This brings new forms of experiences and scenarios for each traveler. Members from all around the world sign up. They are all aiming to be part of something that had become a global social phenomenon.
Is Couchsurfing a social phenomenon? How did this community earn this label?
A social phenomenon can be described as something that exists and grows significantly through the actions and involvements of groups of humans. Members from all around the globe slowly started to coordinate travel accommodations between themselves. Through this, they add new possibilities and ideas to gather people that think the same, in the same environment.
This was how online and group gatherings that take place weekly, we are slowly blooming among the travelers who wanted to meet other fellows. As the routine has established and it becomes something more regular. Furthermore, the increased attendance at the gatherings had a positive impact on the feeling of belonging somewhere, to a community, even if all the people were travelers or ex-pats, and the term community was something hard to be really felt again.
Final conclusions about what is Couchsurfing alternative to travel and meet people – Dare to find out what Couchsurfing means!
Couchsurfing is all about trust! We usually cannot see ourselves talking with a new person on social media and accept a request for hosting a stranger for the first time. We do not even do this with closer acquaintances so, how can people be so risky and accept a request which can put their lives in danger? Moreover, They take the risk into something new!
Along with this article, you had found out about the Couchsurfing website, how to use Couchsurfing as an alternative to travel, and of course, about the Couchsurfing app and if is Couchsurfing free, or is Couchsurfing safe. If you find yourself even for a little bit into those mentioned above, you just have to dare to try it for the 1st time! You'll be amazed to find out what Couchsurfing means!
Pin it: Couchsurfing, a way of bringing people together – What Couchsurfing means?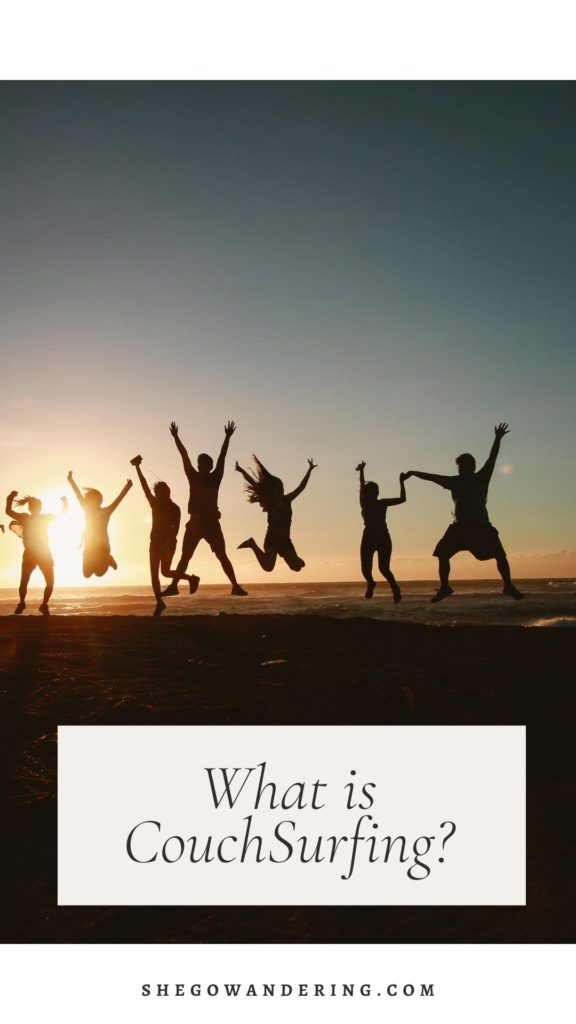 ---
---
What is Couchsurfing? A Complete Guide