Have you ever wondered what the best capital cities in Europe for solo female travelers are? It's sometimes hard to find the best solo female travel destinations around Europe. The beauty of the continent is in the diversity of cultures, on a relatively small territory. Any country you visit you'll never see the same style, the same culture or the same traditions. When you're traveling alone in Europe, you first want to make sure to stay safe. The best places for solo female travel are unique to each of us. Make sure you pick the best destination for your interests and passions! Now, we'll be walking through 10 of the best capital cities in Europe that are perfect for solo female travelers.
10 Solo female destinations around Europe

To put this guide together, I asked 8 amazing ladies to share their solo traveling experiences. You can read the recommendation of nine travel bloggers, each based on our personal experiences. Let's dig into the 10 best capital cities in Europe, the best places to travel alone for all adventurous solo female travelers! These are some of the best girls' trip destinations in Europe!
---
1. Best capital cities in Europe for solo female travelers: Amsterdam, Netherlands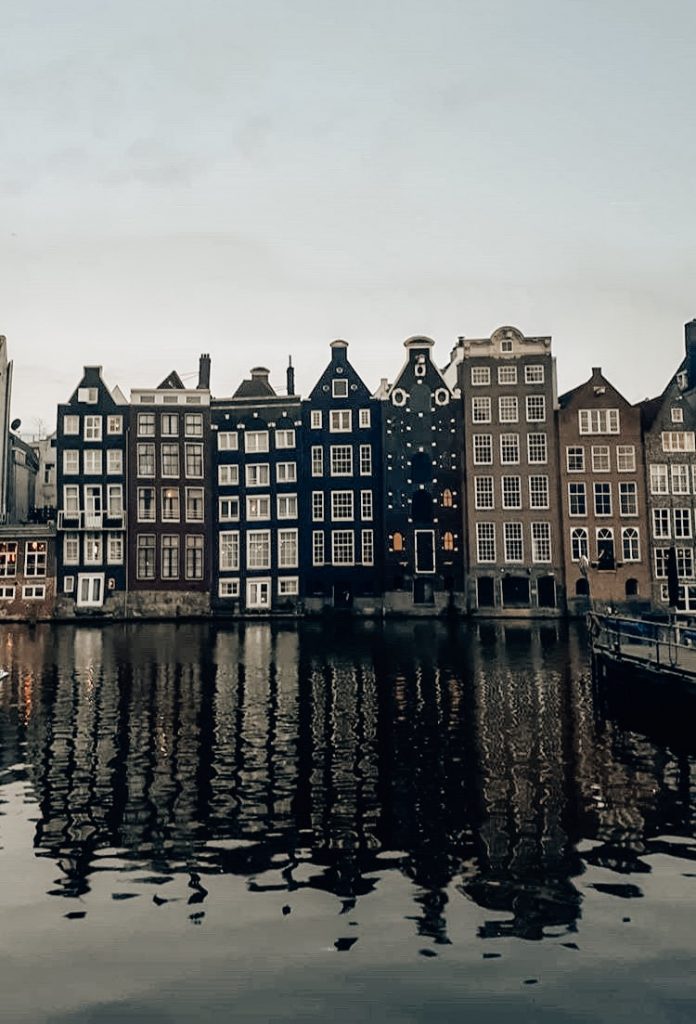 Author: Kirstie, from Kirstie Will Travel.
For me, one of the best things about solo travel is that you are completely independent of how you spend your time. Amsterdam, the capital city of the Netherlands, is for me one of the best solo female travel destinations. You'll really reap the benefits of this independence as the city is shockingly big on culture, and oh, so beautiful.
Whether you want to hire a bike and explore the city's vast network of canals or visit as many museums as you can, you'll definitely enjoy your stay. It also has a bustling nightlife to suit all tastes.
I felt very safe traveling alone in Amsterdam, and you might be surprised to hear that it's one of the safest cities in the world to visit! The people were so friendly and accommodating, and I loved the atmosphere of the whole city.
However, I did take some precautions that I'd take in any city when traveling solo, such as keeping a careful eye on my belongings and trying not to stay out too late at night. I stayed in the Corendon City Hotel, but if you like to meet people you may want to stay in one of Amsterdam's hostels, in particular their female-only hostels, such as Hostelle, which will give you a little more peace of mind and safety.
So, what should you do in Amsterdam?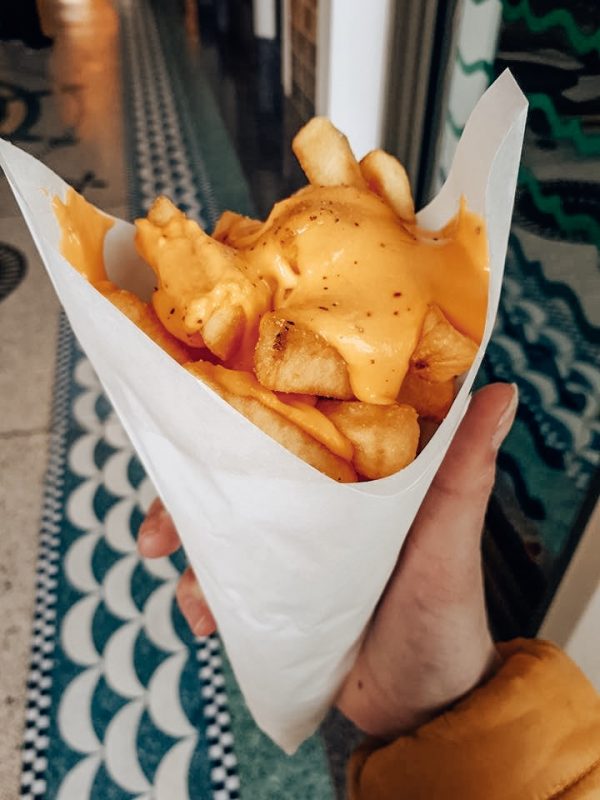 I focused on museums during my trip. The most interesting and unusual were the small museums, such as the Cheese Museum or the Museum of Prostitution. Amsterdam has such a diverse history and there are loads to discover in these museums. Make sure you take a canal tour too! There are countless options and prices available, from boozy tours to dinner on the water, and budget choices too. They are great for solo travelers as you can pick exactly which tour suits you best!
Of course, Amsterdam's pride and glory lie in its food options. Don't miss grabbing a stroopwafel that's made right in front of you, or fresh fries from Vlaamse Frites.
If you fancy somewhere to sit down, I had one of the best breakfasts ever at Pluk Amsterdam. They have a fantastic menu filled with sandwiches and breakfast options, all in an Instagram-worthy setting.
Amsterdam is one of the best capital cities in Europe for solo female travelers. You can embrace all of the aspects of the beautiful culture that suit you, meet friendly locals and like-minded travelers, and have a foodie experience that would make anyone jealous! So, are you ready for a solo trip to Amsterdam?
---
#2 Best Places to Travel Alone Female: Valletta, Malta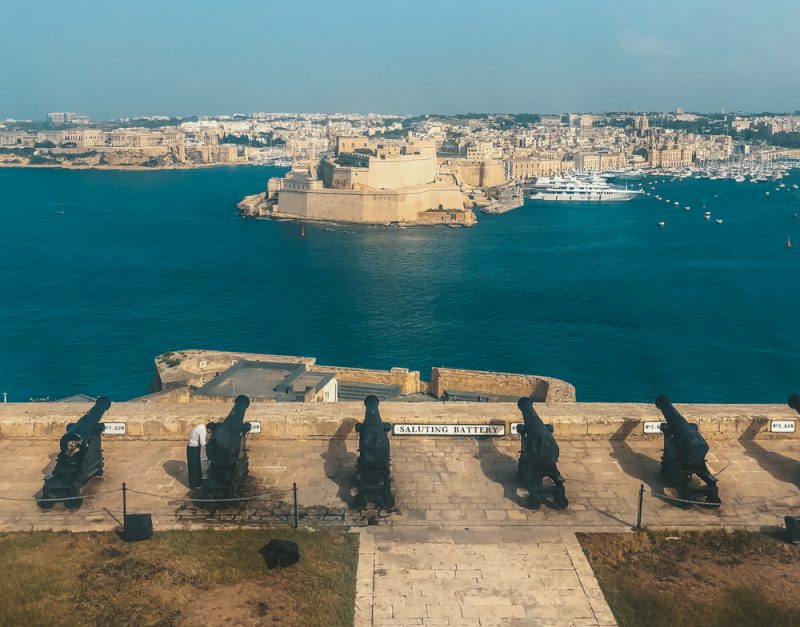 Author: Sarah, from Dukes Avenue.
You could argue that my view is somewhat biased. To each their favorite best places to travel alone. In my opinion, Valletta is one of the best cities to visit in Europe for solo traveling.
Valletta is the capital city of my home country, Malta, and it's definitely a hidden gem in the heart of the Mediterranean. With a population of just under 7000 and with hundreds of years' worth of history, you could easily spend a weekend getting lost on your own in this gorgeous capital city.
It's one of the safest and best solo female travel destinations today. The city is vibrant, bustling yet safe, and has so much to see!
For starters, Malta is blessed with an average of 300 sunny days a year, so it's unlikely that you'll find yourself stuck alone inside your hotel room due to bad weather. The other great thing is that you can definitely explore Valletta on foot, without needing to rent a car or cycle anywhere.
This fortress city offers everything from grandiose baroque palaces to gardens and opulent churches that are definitely worth visiting. I'd recommend going to Upper Barrakka Gardens and the Saluting Battery for some spectacular views of the Grand Harbour; and the Grandmaster's Palace and National War Museum for the history buffs. If visitors are interested in seeing one of the 350+ churches across the Maltese Islands, St John's Co-Cathedral is also located in Valletta.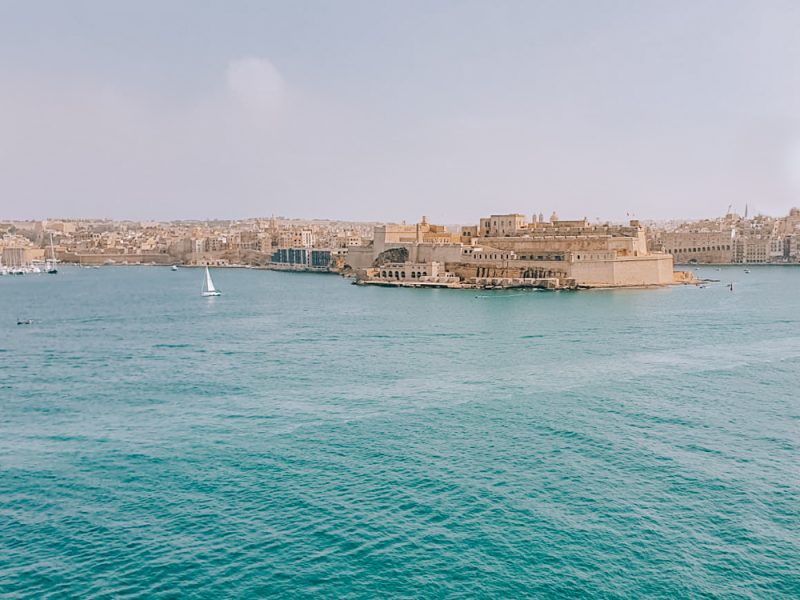 After many years of being a city that was almost in hibernation, Valletta is now booming, with a plethora of restaurants, bars, and boutique hotels all opening within the last 5 years.
In fact, many of the newly opened boutique hotels were once grand palazzos that have beautifully blended Maltese history and tradition with modern elegance and luxury. My own personal favorite is 66 St Paul's. Not only does it have a rooftop pool deck, but it also has an underground spa for massages and treatments. I highly recommend both the hotel and the spa!
And last but not least, there are plenty of places to socialize with the locals, like City Lounge and Café Cordina, where one can enjoy the sunshine outdoors with a cold Cisk (the local beer) and watch the locals go about their daily business. Valetta is one of the greatest capital cities in Europe for solo female travelers!
Find Sarah, from Dukes Avenue on Instagram!
---
3. Best Solo Female Travel Destinations: London, United Kingdom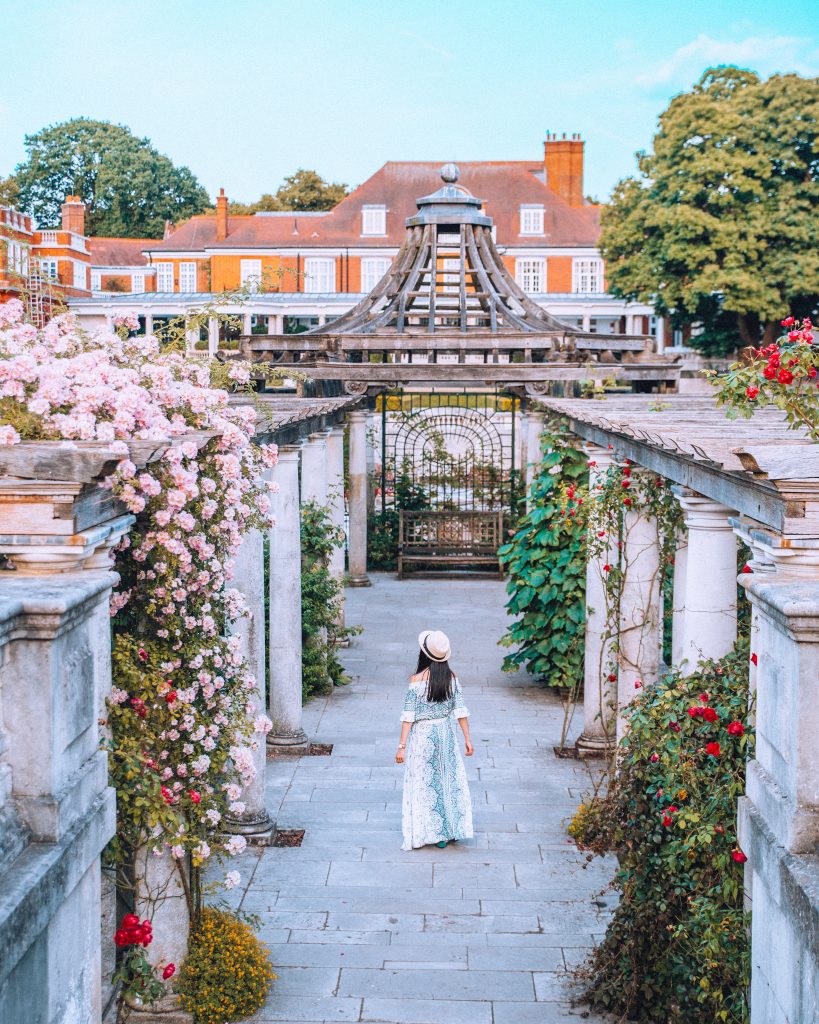 Author: Jiayi, from The Diary of Nomad.
If you're looking for an exciting solo adventure in Europe, then London is a city you can't miss. It's just one of the best places to travel alone. There are tons of remarkable places here, and many of them are off the tourist trail too! The stunning capital city of England is absolutely amazing!
But let's start with one of the most important things: safety.
London is very safe for solo travelers of all genders. Of course, there's always a risk of pickpocketing in the tourist hubs of Oxford Circus, Soho and Piccadilly Circus, but the rate of this happening is nowhere near as bad as that of many other European cities (such as Paris, Rome, Athens and Barcelona). If you take general precautions and look after your belongings, you will be just fine.
When visiting London, I recommend going off the beaten path and visiting some hidden gems of the city — and there are plenty of them to be found! These spots will also always be safer than tourist hotspots.
For example, if you go north to Hampstead Heath, you will find the stunning Pergola & Hill Gardens. This place has a very mystic vibe to it, and it's often filled with beautiful blossoms and vines. It's a great place to take a relaxing walk and have a picnic! It's also usually not very crowded, which is a great change of scenery from Central London. There are also many other gorgeous gardens in London. To name a few: Kew Gardens has a stunning indoor rainforest, and St. Dunstan in the East is the perfect eerie place to sit down with a book.
Solo travel London
London is also known for its collection of buildings with fantastic facades. I recommend exploring the areas of Belgravia, Primrose Hill, Notting Hill and Kentish Town to get a taste of it. In all of these neighborhoods, you will find lots of photogenic buildings; some of them decorated with flowers (like the ones in Belgravia) and others painted in dreamy pastel colors. You can see a full list of incredible London photo spots here.
To get the complete London experience, you must also sample the best of its food scene! And the good news is you can find just about any kind of cuisine in London – from the local fish and chips to Ghanian food to Uzbek food.
Some of the best restaurants to experience in London are Palomar (for Israeli cuisine), Abeno (for Japanese okonomiyaki), Island Poke (for Hawaiian poke), Dishoom (for Indian food), Pachamama (for Peruvian food), and Jamon Jamon (for Spanish tapas).
I also recommend grabbing a drink at the fabulous Sky Garden, where you can get a birds-eye-view of London during sunset, and on the One New Change Roof Terrace, where there's a magnificent view of St. Paul's Cathedral waiting for you.
I recommend staying in Central London, and one of the most extraordinary hotels there is St. Pancras Renaissance Hotel. It has one of the most beautiful staircases I've ever seen, and it's located right next to St. Pancras International Station, where you can take a Eurostar to your next destination!
---
#4 Best Places to Travel Alone Female: Budapest, Hungary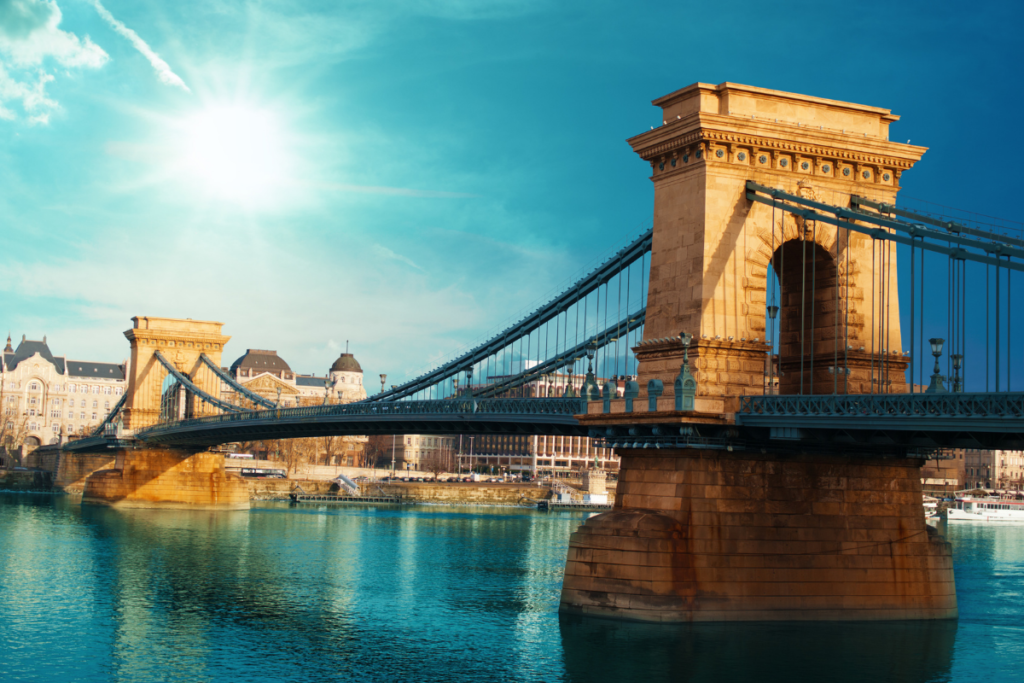 ---
Author: Becky, from Becksplore.
When I was studying abroad in Slovakia I had visited Budapest three times by myself as part of a weekend trip from Bratislava. Overall, Budapest is a great place for solo travelers because it is affordable. There are a lot of other backpackers there and of course, there are a lot of things to do in Budapest as well.
One thing that you can not miss out on is paying a visit to the impressive Parliament building. You should also not miss out on crossing over the Chain Bridge which connects the Buda side of the city with Pest.
If you walk up to the beautiful Fisherman's Bastion you can get stunning views of the entire city. I can highly recommend the free walking tours, they make Budapest one of the best solo female travel destinations. Why? Because you can make new friends there easily and safely. I had visited two different ones and both of them were really interesting and informative.
Budapest is incredibly safe! I had no issues walking around by myself at night. It has a wide array of hostels that are all really affordable. You can be paying as little as €6 a night in a hostel dorm.
When I was visiting Budapest, I had stayed at the Retox Party Hostel. It is a really fun place to stay but can be quite crazy and definitely not for people that do not like party hostels.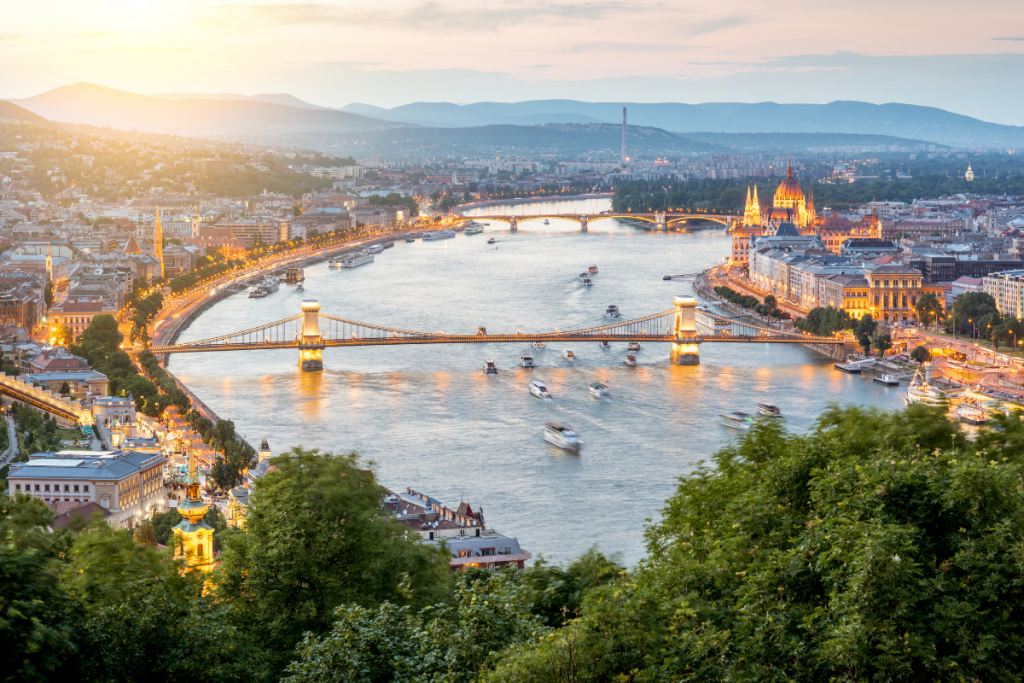 If you are looking for a more quiet option then I can recommend Avenue Hostel. It was really clean and the location was great as well.
One thing that Budapest is known for is its incredible ruin bars. These bars are located in abandoned buildings and often filled with random flea market furniture so no place looks like the other.
Szimpla Kert, located in the Jewish quarter, is the most famous ruin bar and you should definitely visit it when you travel to Budapest! If you are looking for a fun night out then I can recommend Instant Club, which is one of the biggest nightclubs I have ever been to. It has multiple floors and it is quite easy to get lost there.
Budapest is definitely one of the best capital cities in Europe for solo female travelers. The hostels were great and quite social and it was easy to meet fellow travelers. And even when I didn't meet other people I still enjoyed my time discovering the city by myself.
---
5. Capital cities in Europe for solo female travelers: Copenhagen, Denmark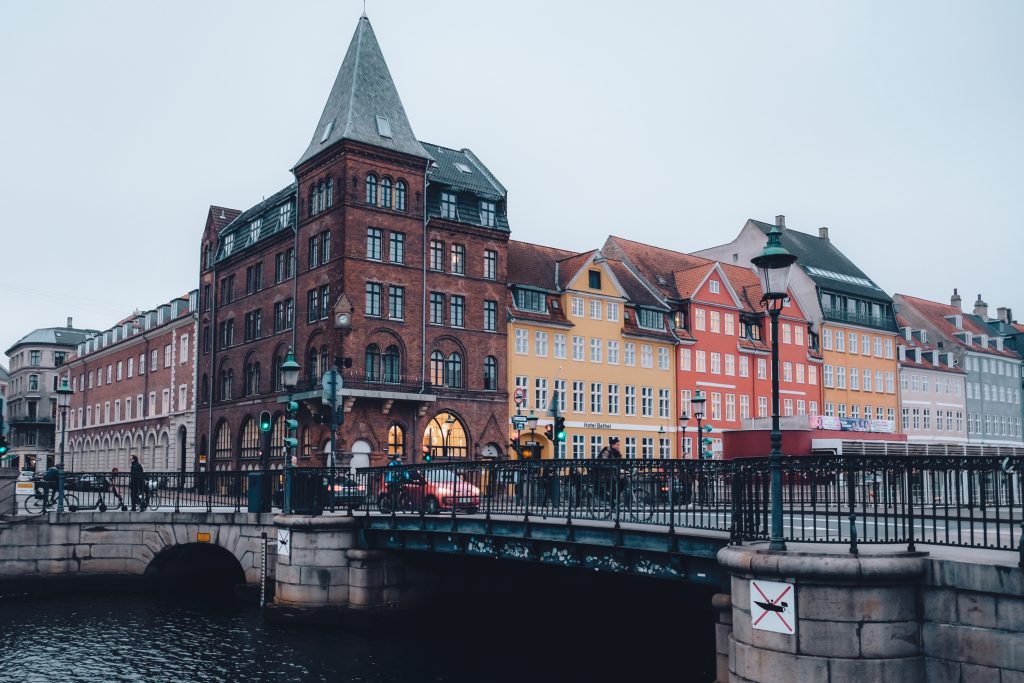 ---
Author: Juliet, from Live your dream TODAY.
Denmark's capital might seem cold and unapproachable at first, but it is a very friendly and interesting city to visit solo! I do think it's one of the best places for solo female travel if you want a laidback, safe trip.
November is probably the best time to go with all the magical Christmas markets and decorated buildings, but in summer it's much warmer and sunnier.
Strolling along the Nyhavn canal with its rows of beautifully painted houses or sipping hot chocolate inside of some waterfront cafeteria? The choice is yours, but every Copenhagen season has some unique charm!
The best time I had in Copenhagen was at the board game café called Bastard Café. They have thousands of board games for you to choose from in both English and Danish, and there are plenty of games to play by yourself too. If you happen to find some new friends at your hostel or get acquainted with another solo traveler, take them to Bastard Cafe and have a memorable time!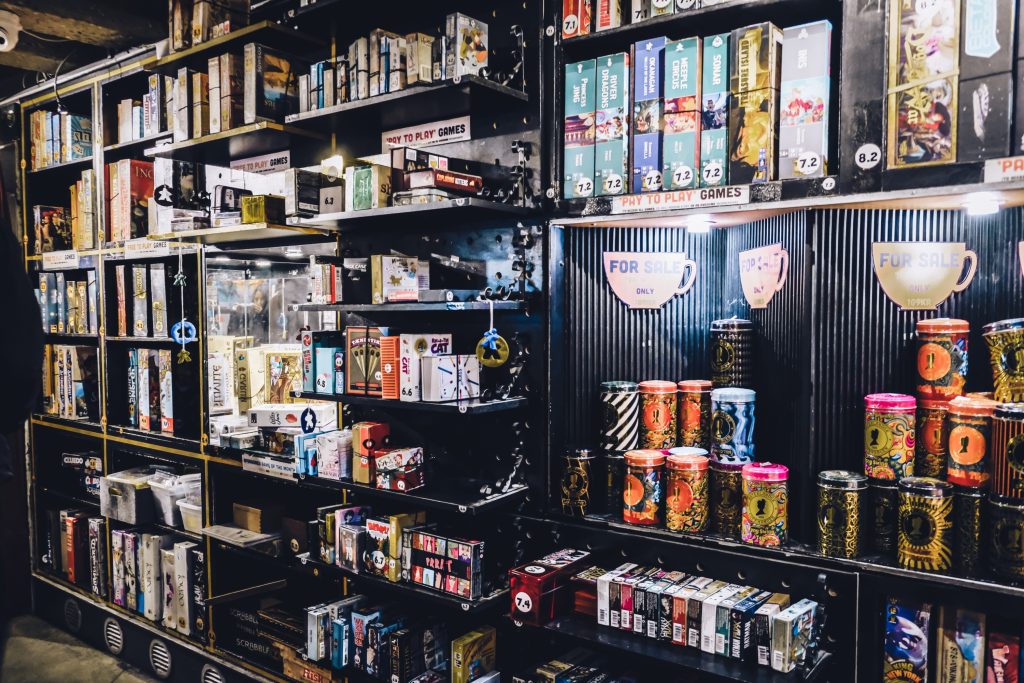 Between photographing the famous Mermaid, shopping on Strøget street, and eating Smørrebrød, try to also find some time to visit the wonderful Tivoli Gardens and The Royal Library Garden. The first is fun and beautiful, second is tranquil and peaceful.
One place I would not recommend visiting alone is Freetown Cristiania. While it is known as a cool and unique tourist attraction, in reality, it's not. As a self-proclaimed independent district, they follow their own rules and that makes this whole area quite an unsafe place to visit. Especially as a single woman.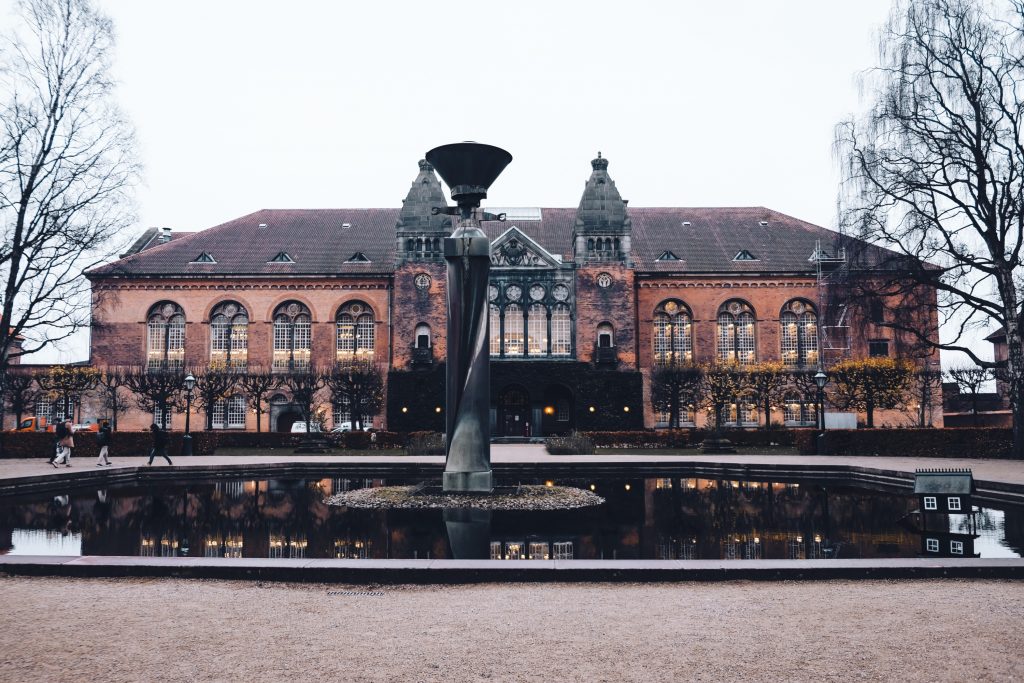 Upon entering, you can see two things right away: locals selling different kinds of greens openly. And signs saying no photos allowed all over the place. Please follow this rule and put your camera and smartphone away if you decide to visit anyway! I've heard stories about pickpocketing in Cristiania and aggressive locals smashing tourists' cameras.
However, there is a safe way to visit places like this – that is, with a local guide. As in almost any European capital, you can easily find free or paid group city tours online, and sign up for a specific date and time that are convenient for you.
Remember that legit free tours should never ask for your credit card details to enroll! Besides classical walking tours around Copenhagen city center, I also saw available some alternative tours that cover hipster areas with unique wall art. Norrebro and Vesterbro are two less-known districts that will give you the feeling of real Copenhagen life.
Copenhagen is many things, but cheap is not one of them. It's hardly possible to find good accommodation for less than €50 per night.
It's always cheaper if you travel with a big family or a company of friends, but for a solo traveler that is rarely the case. Two relatively affordable places to stay in Copenhagen I would consider are Woodah Hostel and Urban House.
Find Juliet, from Live Your Dream TODAY on Instagram!
---
6. Best Places to Travel Alone Female: Riga, Latvia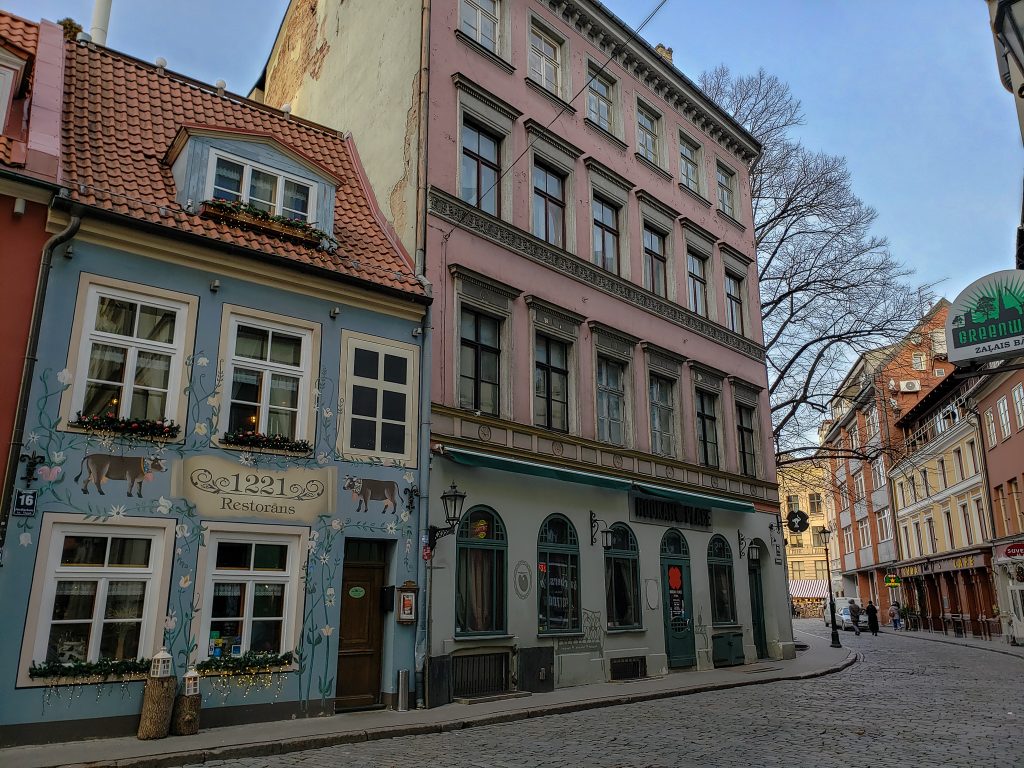 ---
Author: Emma, from Forever Lost in Travel
I fell in love with Riga, Latvia almost the minute I arrived. Now, I can state proudly that it's one of the best solo female travel destinations in my heart. It had been a last-minute addition to my Tallinn trip to the Christmas market and it was so close that I thought "why not?".
Possibly the best decision I could have made! I was traveling solo and instantly felt at home and welcomed into this small Eastern European capital. As capitals go, Riga feels more like a small town than a big city. The historic center is full of narrow cobblestone streets and beautiful buildings.
Perfect for getting lost on your solo travels. I felt so safe traveling around on my own. Although I didn't know the language, I learned a few words to get me started and found the locals were appreciative of me trying.
Everyone was nice and friendly, from the taxi driver who drove me from the airport to the hotel staff, shop assistants, and servers in restaurants. I was alone but didn't feel it.
Eating alone is one of my biggest worries, but I never felt out of place in Riga. If you're looking for a unique place to dine, try Rozengrals medieval restaurant for a goblet of beer and some medieval-inspired food.
It's set in an underground cave and the food was amazing. Sticking with the cave theme (there are a lot of places like that in Riga) I would also suggest Folkklubs Ala Pagrabs. They have an amazing beer menu, traditional Latvian food that is both cheap and delicious, and plenty of vegetarian options (something I was not expecting in the Baltics).
Riga has lots of things to do, and the great news is that so much of it is free. Yes, Riga is not only safe, welcoming, and beautiful, but it's budget-friendly too!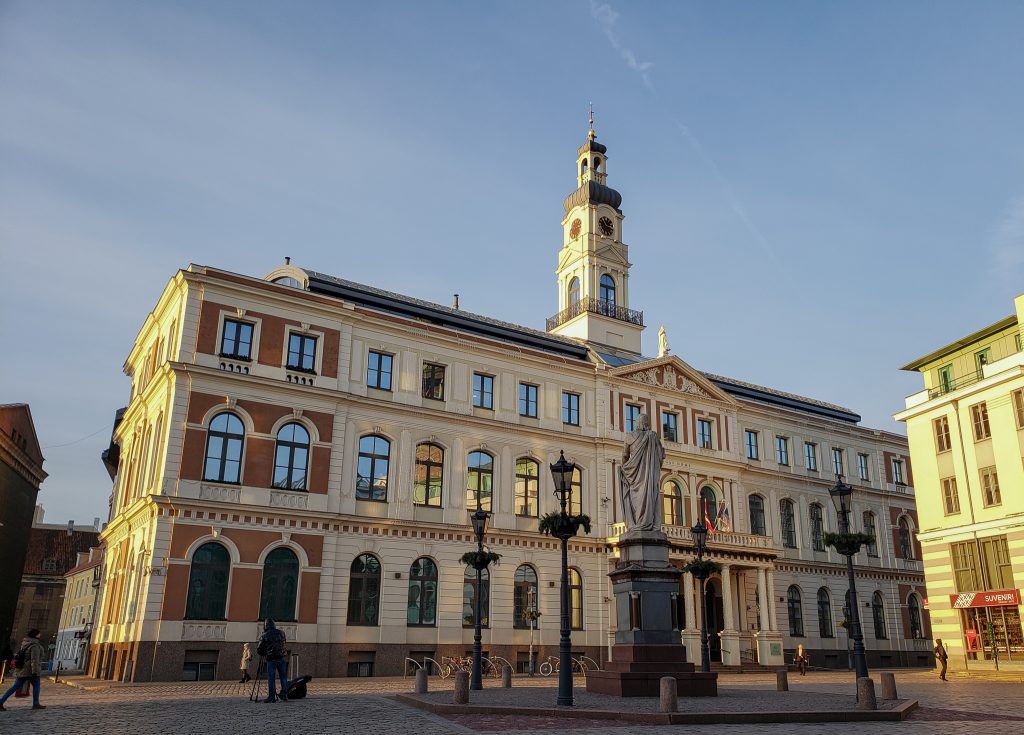 A lot of the museums are free. Try the Latvian War Museum or the Museum of Occupation of Latvia, a former KGB headquarters. Both will keep you busy for a couple of hours. Of course, walking through some of the pretty parks and quaint streets is a lovely way to pass an afternoon too.
I visited in December and got to walk around the Christmas markets which were small but full of local crafts, food, and drink. While the Christmas markets shouldn't be the sole reason you go as they are not as big as other European cities, they are a worthwhile addition if you're traveling in winter.
I managed to find a nice (and cheap) hotel around the old town, the Boutique Hotel Monte Kristo. The room was about €50 a night and had a separate sitting area. It was cozy, comfy and the hotel had free breakfast in its own little cave restaurant. One of the selling points for me as a solo traveler – being able to have one meal included and a chance to meet other travelers.
Riga has quickly become one of my favorite cities, and I left knowing I would return. And hopefully very soon. It is one of the best capital cities in Europe for solo female travelers!
Find Forever Lost in Travel on Facebook!
---
7. Best capital cities in Europe for solo female travelers: Sarajevo, Bosnia Herzegovina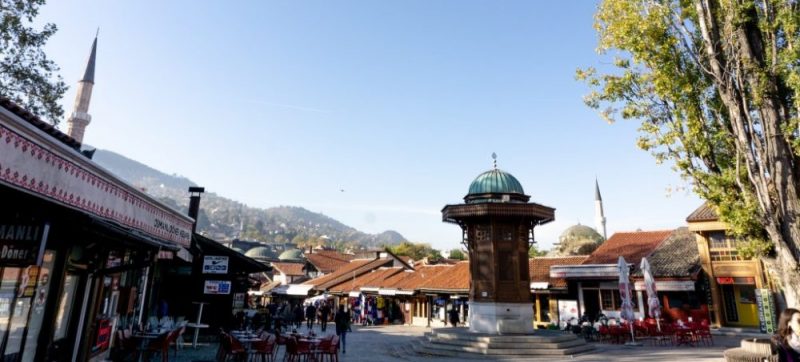 ---
Author: Cassie from Cassie the hag.
I can definitely recommend Sarajevo, the capital of Bosnia and Herzegovina, as a solo female traveler. Not only did my time traveling across The Balkans feel safe throughout but the hostel staff was friendly and polite too. They were perhaps not always the most knowledgeable about the wider region in regards to other places I've been to. Still, one of the best places to travel alone to find yourself.
Public transport – long and short journeys – were easy enough to work out. Occasionally, it can be hard to find up to date timetables online, so checking with your host before making a long journey is worthwhile.
Due to Sarajevo's startlingly sad city, it is a sobering visit for solo travelers who want to take time to reflect. Learning about the 1990s war and the resulting genocide is a must-do, despite its disturbing nature.
There are a number of free walking tours available so you can learn about this respectfully from a local – great for solo travelers looking to meet new people – although you may prefer to do this independently. That's why the city is one of the best places for solo female travel. For the sense of freedom and independence.
Museums such as Galerija 11/07/95, with its immersive gallery, give visitors a chance to learn about the tragedy, though I recommend also reading up about it before you visit, as the conditions that lead to war are vastly complicated. The Tunnel of Hope or War Childhood Museum also gives an opportunity for emotionally interacting with the city's solemn past.
This history might be a little overwhelming if you travel here alone, so I definitely recommend mixing this in with some more light-hearted activities.
I really enjoyed watching the sunset from The Yellow Fortress, which remains a highlight of my stay. Alternatively, the cable car up Trebevic mountain also recently reopened. It's particularly popular for the amazing view over Sarajevo or visiting the abandoned Olympic bobsleigh track, which seems to be the 'quirky must-do's activity in the city, with much of the track covered in gravity and overgrown plants.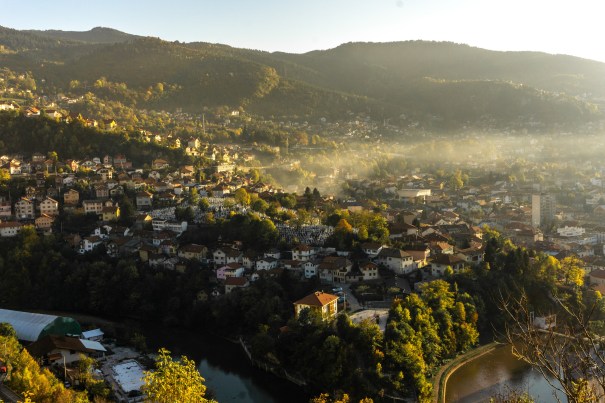 Whether alone or on a walking tour – most accommodations will tell you where to join one – it's worth looking out for the historical places of interest while strolling about the Old Town.
Two of the most attractive are the Gazi Husrev-Beg Mosque and The Baščaršija mosque, both built in the 14th century. Coppersmiths and small cafes selling Bosnian coffee line the alleyways as pigeons fly above, making for a lively atmosphere.
Most attractions in Sarajevo are within walking distance of one another, which I prefer when solo traveling.
If you are vegan or vegetarian, there are lots of restaurant options available. I particularly enjoyed eating at Klopa and Falafel (you got it, that second one sells falafel).
Overall, if you're a solo traveler looking for a budget and underrated alternative to some of the better-known Western capitals in Europe, I'd definitely recommend Sarajevo.
---
8. Best Places to Travel Alone Female: Vienna, Austria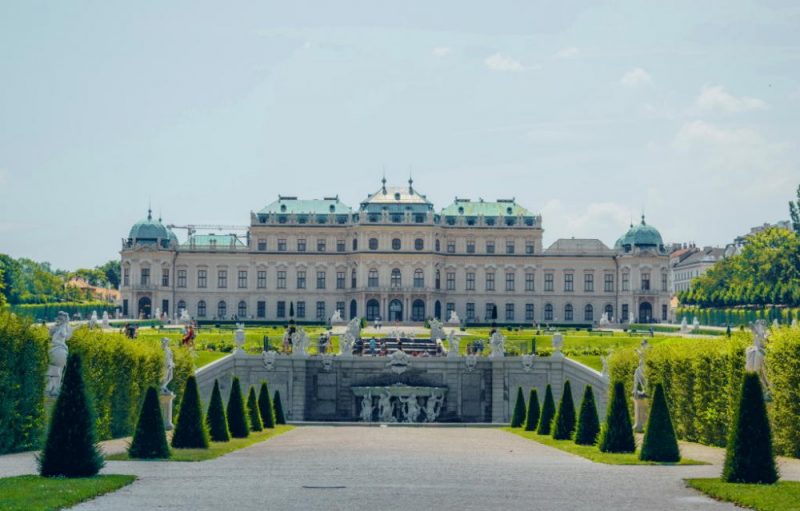 Author: Jenna, from I Know the Pilot.
Vienna, or 'Wien', is the capital of Austria and has experienced its fair share of history over the years. If you love history and arts, that's one of the best places to travel alone. A beautiful, baroque-style city set on the banks of the Danube river, is known for its art, music, culture, and cuisine, and is a popular tourist destination, particularly in the Summer months.
Vienna is unique in the fact that it is often better to visit solo rather than in a group or with family.
There is so much to do and see – art museums, galleries, churches, palaces, fun parks…however when traveling solo, you can choose exactly where to visit, what to do, and how long for.
Take your time in the museums (or avoid them altogether, if you prefer), wander the beautiful streets, peruse the markets, visit the palaces and gardens, or experience the bright lights and noise of the famous Prater park.
There is no way my husband would spend hours looking at art or visit the Opera with me. Traveling to Vienna solo allows you to do exactly as you please, and truly absorb the city and its culture without distractions. And what's better than visiting the best places for solo female travel and knowing you can learn and really take in the city's vibe?
The city has played host to many famous figures throughout history; including the Hapsburgs, Beethoven, Mozart, Freud, Klimt, and Einstein (to name a few).
This is reflected in the vast number of museums, art galleries, theatres, opera houses, and libraries that can be found within the city. Most of which are within walking distance of each other.
The famous Heldenplatz is a great place to start, as it links the old Hofburg Palace (now a history museum) with the Natural History Museum and the Albertina art museum. A short walk from there to the gorgeous Belvedere palace also takes you past the Spanish Riding School, the famous St Stephens church, and the opera house, worth visiting even if you don't want to catch a concert or show.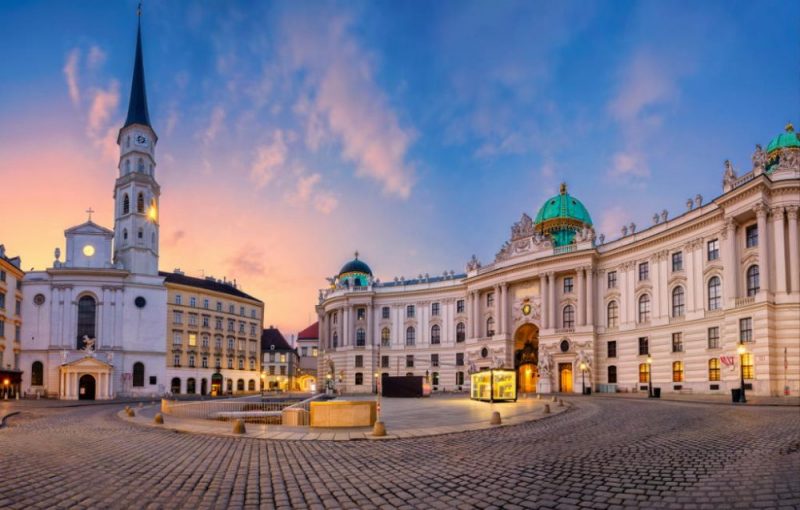 There are many parks in Vienna, full of quirky statues and art, perfect to wander in, or sit down and relax. The most famous park in Vienna is the Prater, which also includes the Wurstelprater fun park, one of the oldest theme parks in the world and a great place to unwind after a day of museums.
For foodies, no trip to Vienna is complete without a visit to Sachers, a restaurant famous for their 'Sachertorte', a scrumptious chocolate sponge cake. Those with a sweet tooth should also visit Demel, the royally-appointed pastry and candy store – Vienna, in particular, is known for its pastries.
If you want something more substantial, there are many great restaurants scattered throughout Vienna that serve traditional 'Wienerschnitzel'; delicious, thinly cut schnitzel usually served with salad or potatoes.
Vienna is incredibly safe to travel around and is easy to get around using public transport, even at night. There are many students in Vienna, which means that there is plenty of great nightlife, from relaxed bars to jazz clubs to full-on nightclubs. The Gürtel, a street that runs through the city center, is a good place to start, popular with locals and tourists alike, and easily accessible.
Vienna has plenty of great hostels, and when I visited I stayed at Wombats, which is a well-known hostel chain. Clean, cheap, and with private rooms available, it is also a great place to stay if you want to meet other travelers or jump on a tour or bar crawl. If you don't love the hostel vibe, try the Pension Neuer Markt, a quaint guesthouse in the center of the city.
Vienna is, in my opinion, one of the most beautiful cities in Europe. Safe, friendly, and with plenty to do, it is one of the greatest capital cities in Europe for solo female travelers.
---
9. Capital cities in europe for solo female travelers: Reykavik, Iceland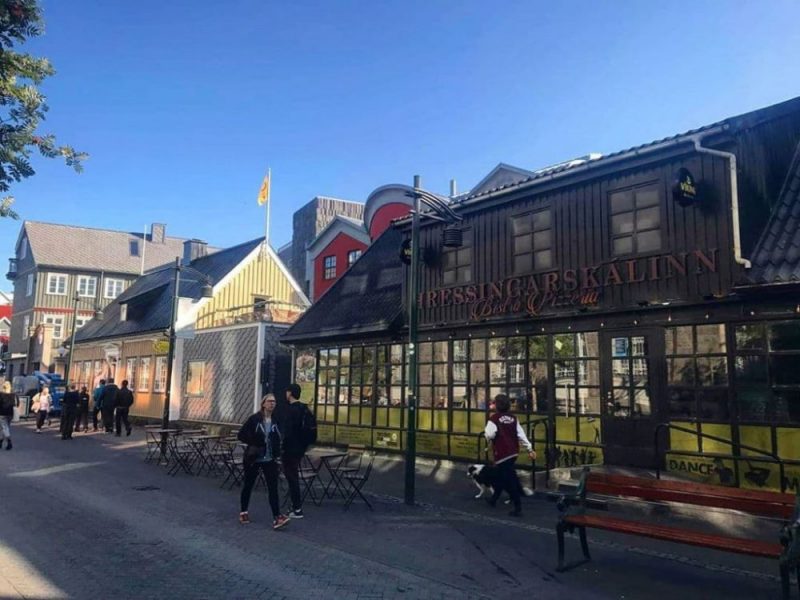 ---
Author: Jenna, from I Know the Pilot.
Iceland has been on my bucket list for years. One of the best solo female travel destinations in my eyes. I was so excited when I was finally able to go! Full of amazing landscapes, quirky cities, nature, and wildlife, it is fast becoming a tourist hot spot. If you want to visit Iceland on a budget or you've got a lot to spend, you'll have loads to do each way!
Reykjavik is the capital of Iceland, and where many capital cities around the world have a scary side, I can honestly say Reykjavik is the coolest, friendliest and safest city I have ever been to.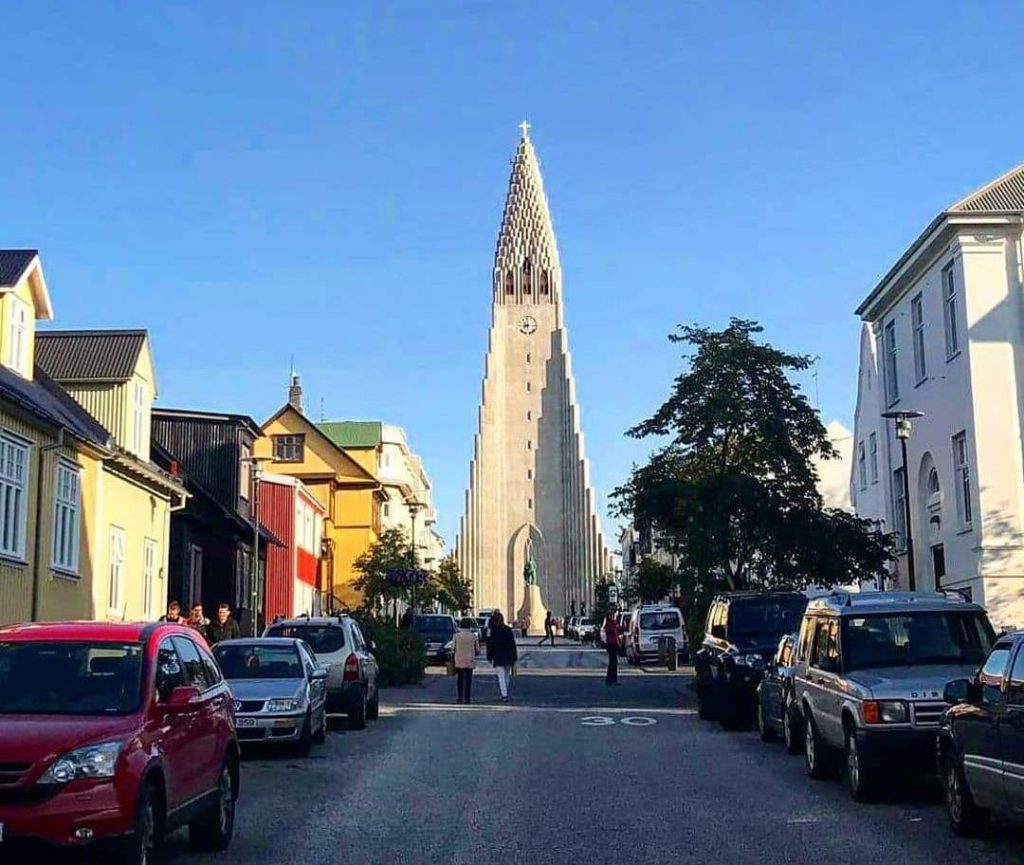 Full of fun bars, unique stores, and colorful streets, all the locals are friendly, there are plenty of travelers to meet and the city itself is beautiful. It is easy to walk around and see everything, so make sure you get out and wander the beautiful streets, visit the harbor, the Opera House, the Viking museum, and the famous church of Hallgrímur, who seems to watch over the city.
Another quirky feature of Reykjavik is all the small toys and figurines scattered about on doors, street signs, traffic lights, and window ledges. Make sure you keep an eye out – they are all over the city, and nobody knows who puts them there! Don't forget to look up, as many of them are on ledges or door frames above your head.
The great thing about Iceland is how small it is, and visitors can take many day trips from Reykjavik. There are many wildlife tours that depart from the main harbor, which is a great way to meet other travelers, as well as the amazing creatures that inhabit Iceland's waters, including dolphins, whales, seals, and puffins.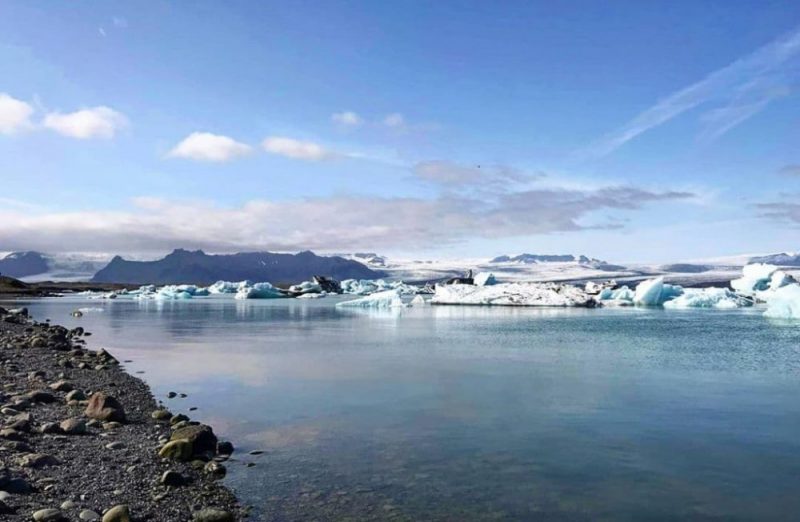 There are also many tours that take in the amazing landscape, such as the Golden Circle or the Blue Lagoon. Again, these are a great way to meet people and to see some of the stunning countrysides that Iceland has to offer.
If you really want to get out and explore, hiring a car is a great option! I personally am not usually keen to drive cars in foreign countries, but Iceland is really easy. There is really only one main road around the whole island, and the only other creatures I saw along the way were sheep!
Hired a car and drove along the South coast, which is an incredible drive as the landscape changes every few minutes. I visited several waterfalls and the famous Black Diamond Lake, where small icebergs wash up on the black sand beach. You can even visit the famous Sólheimasandur airplane wreck, though it is a bit of a hike to get there.
One of the main problems for visitors to Iceland is the cost – it can be very expensive to stay, eat out, to hire a car, or to get a drink.
My main tips for this would be to do most of your shopping at the supermarket, which wasn't too expensive, and take snacks with you on your days out. I also saved a fortune by hiring my car from SadCars, which was great and much cheaper than any other company.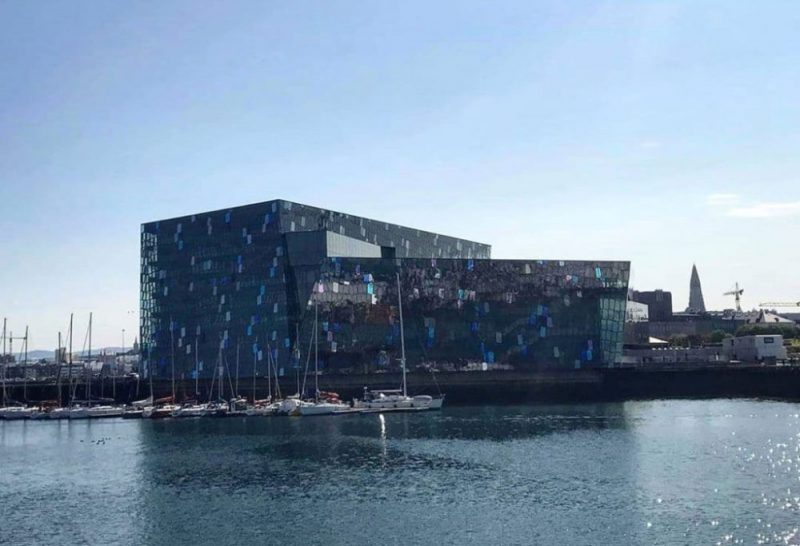 I stayed at the Circle Hostel/Hotel, which had cheap but clean private rooms within walking distance of the city, and was right along the waterfront. Many bars have specials each night, especially for students, so that is another great way to save a few Króna!
Don't miss a visit to this amazing city! It is perfect for solo travelers; safe, friendly, and has plenty to do and see. Iceland is now one of my all-time favorite countries, and I can't wait to go back and see more. Also, if you're looking for road trips on the island, consider an Iceland ring road itinerary as well!
Follow I know the Pilot on Instagram!
---
10. Best Places to Travel Alone Female: Rome, Italy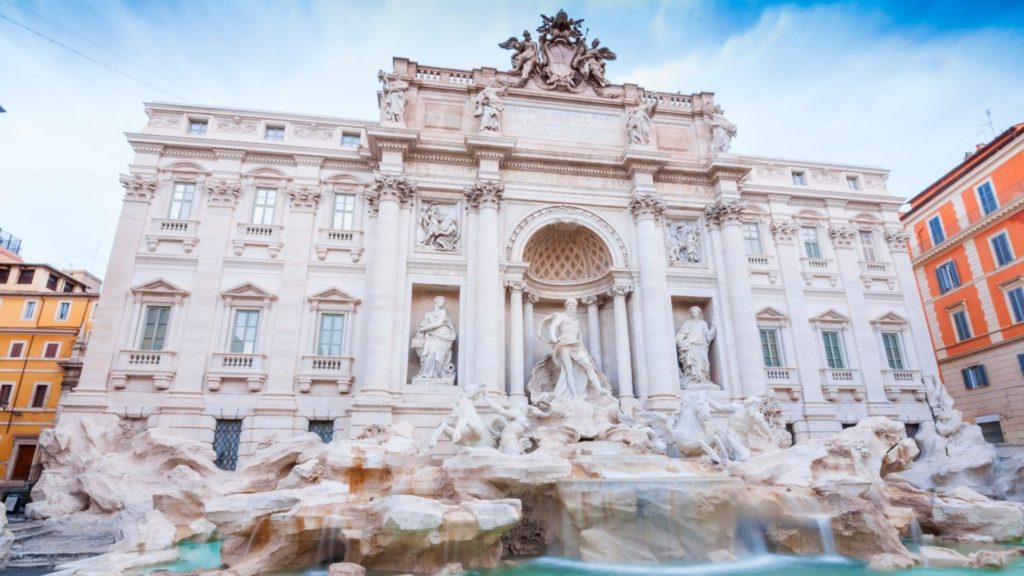 ---
Author: Helga, from ShegoWandering
I decided to add my own favorite European capital city for solo traveling, as no list could be complete without Rome! My all-time favorite city is an amazing choice for solo travelers! I visited the Italian capital city 9 times so far, from which I'm not mistaken, 6 were solo trips. You can understand that I think it's one of the best solo female travel destinations.
As for us girls, safety is the most important, I'll start here too! Since 2015, I've never experienced anything negative in Rome. Yes, there are pickpockets, as everywhere else. Still, with the basic precaution and if you keep an eye on your belongings, you should be perfectly safe! As such, that's one of the best places to travel alone – as a girl, or a guy for that matter.
I'm never advising to leave the historic center if it's not necessary. I myself did it just three times in the night. And I did not feel safe in the outside neighborhoods of the city. I won't be lying. However, the historic center is perfectly safe! Day and night you'll always see the police out (usually in busier places they are in teams of 8-10). You'll find them on the streets during the night as well. I honestly never, not for a second felt unsafe in the Eternal City.
Rome is the city where the options on things to see are so high, that it gives you a headache. However, there are some essentials you'll need to see! Famous squares like the Piazza Navona. The Vatican City, the Colosseum, the Trevi Fountain, and the Pantheon.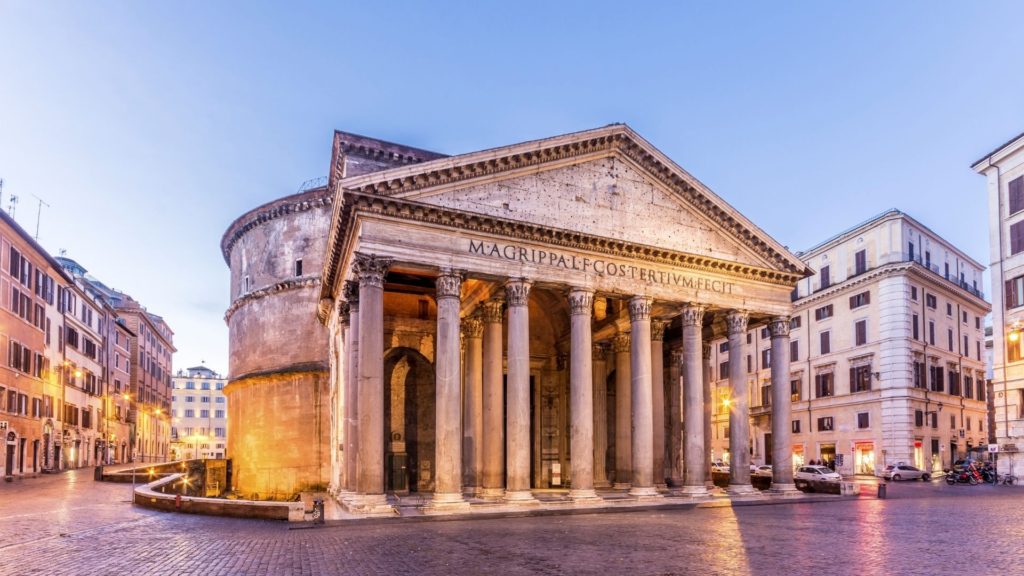 Two of my favorite neighborhoods are the Navona and the Trastevere. Each place is great to wander around on cobblestoned streets between colorful houses. And each neighborhood has plenty of amazing restaurants, and bars to choose from, such as the Bistro and Wine Bar Pasquino.
There are also plenty of parks, such as Villa Borghese, and viewpoints like the Aventino Hill to explore. And let's not forget about the hidden gems!
In Rome, one of my favorite hostels is the Orsa Maggiore Hostel – For Woman Only. The name itself is saying why I love this place! If I happen to stay in a hostel, I rather prefer one that's only for women. It's much more calm and relaxing. Not to mention that it's great to make connections with fellow solo female travelers! See some more articles about Rome!
So there you have them… The best capital cities in Europe for solo female travelers. We hope you've found your next destination with us – let us know where you've been, and where you'd love to go!
---
Pin: The 10 best Capital Cities in Europe for Solo Female Travelers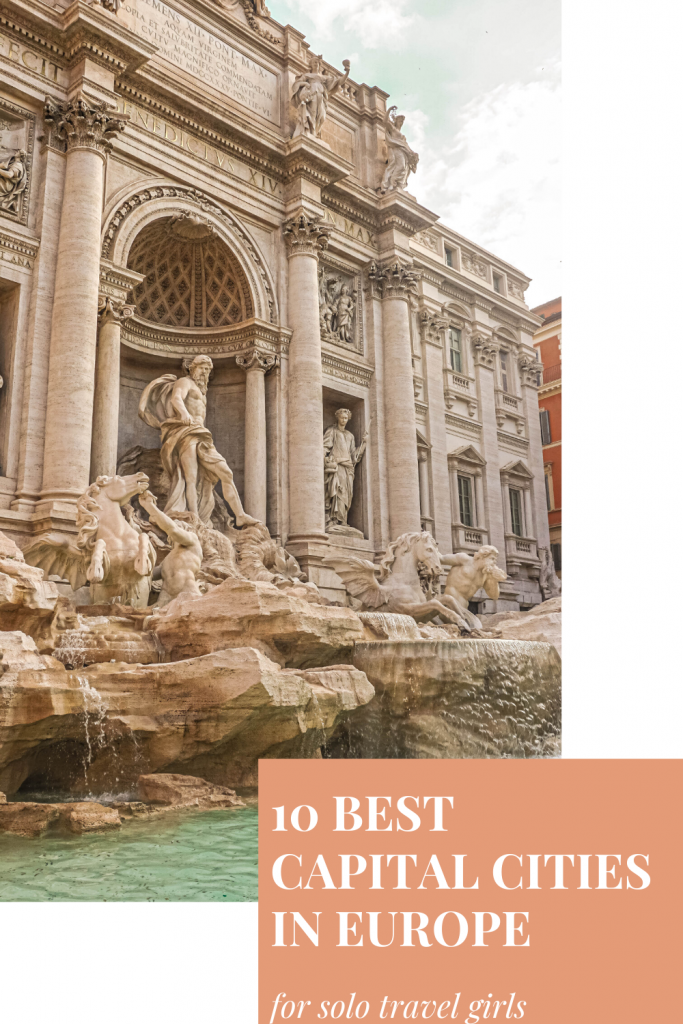 ---
---
10 Best Capital Cities in Europe for solo female travelers