What is the Eternal City? Why is Rome called the Eternal City? What are some interesting facts about Rome Italy, and what are the 10 things you need to know about Rome? The capital city of Italy, one of the most outstanding and unique cities in the world is a must-visit for everyone at least once in a lifetime! Now, this website, She Go Wandering started as a travel blog in 2018 because of Rome. When I started first blogging, I did it because I fall in love with the Eternal City, and I decided that I want to share everything about it with people. So without any further do, below you will find the 10 things to know before visiting Rome, along with a list of articles about the Eternal City and Italy, and some book suggestions as well!
10 things to know before visiting Rome Italy
For many, Rome is that magical city that they feel attracted to. The city you must visit. Before the pandemic, Rome had around 9.000.000 international visitors. This now in 2021 is catching back up and therefore we decided to share a few tips and things to know before visiting Rome since tourism is getting back to life. There is no place like Rome. An open-air museum that everyone will fall in love with! In this post, you'll find out why is Rome called the Eternal City, as well as when to visit Rome, some book inspirations, a Rome directory where we cover different things to see and do in Rome, and also the reason why Rome is such important for ShegoWandering. Here come the 10 things you need to know about Rome!
1. What is the Eternal City?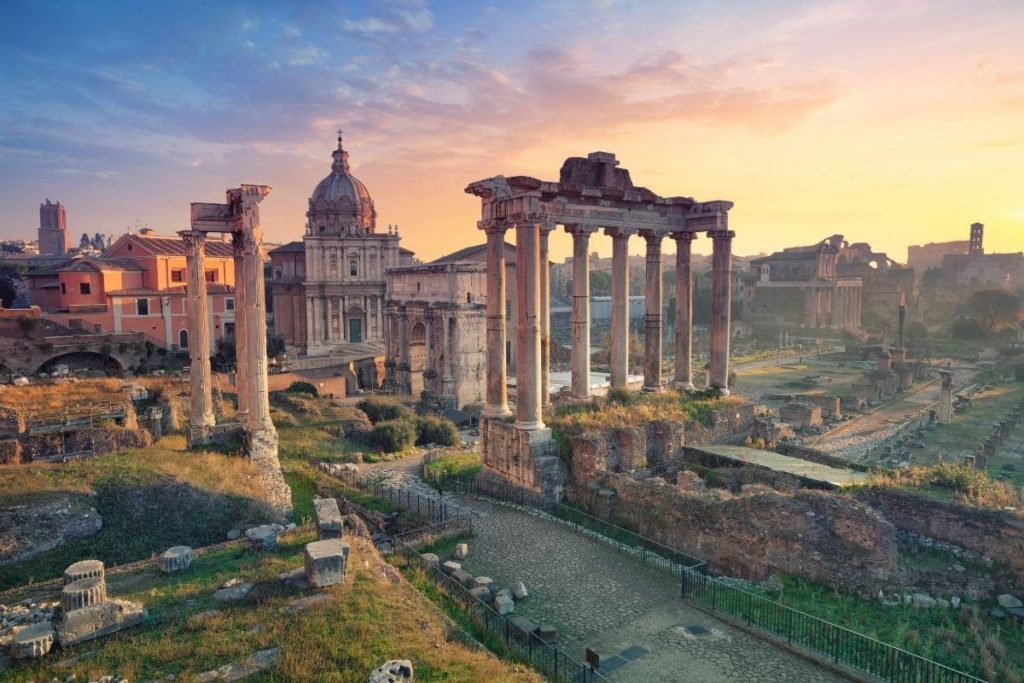 What is the Eternal City? Why is Rome called the Eternal city? Well, let's start our list of 10 things you need to know about Rome at these questions! Rome is more than 2000 years old and it is the only city in the world from all the big ancient empires that never fall. Even though the Roman Empire stop existing on that name, Rome right away took over the rule in Europe again within the Holy Roman Empire, the setup of the Catholic church in Europe, and putting its center, the Vatican City in Rome.
Think about Egypt, Hunnia, the Greeks, the Moors, the Babylonians, or any of the big, strong empires over history. Each one came, ruled, and fall. Their capital cities seeded to exist, or they just simply lost their power and any possibility to stand out again. Rome on the other hand remained one of the most important places for many reasons for 2000 years continuously. And it's still standing, attracting millions to explore 2000 years of continuous and breathtaking history.
2. Why is Rome called the Eternal City?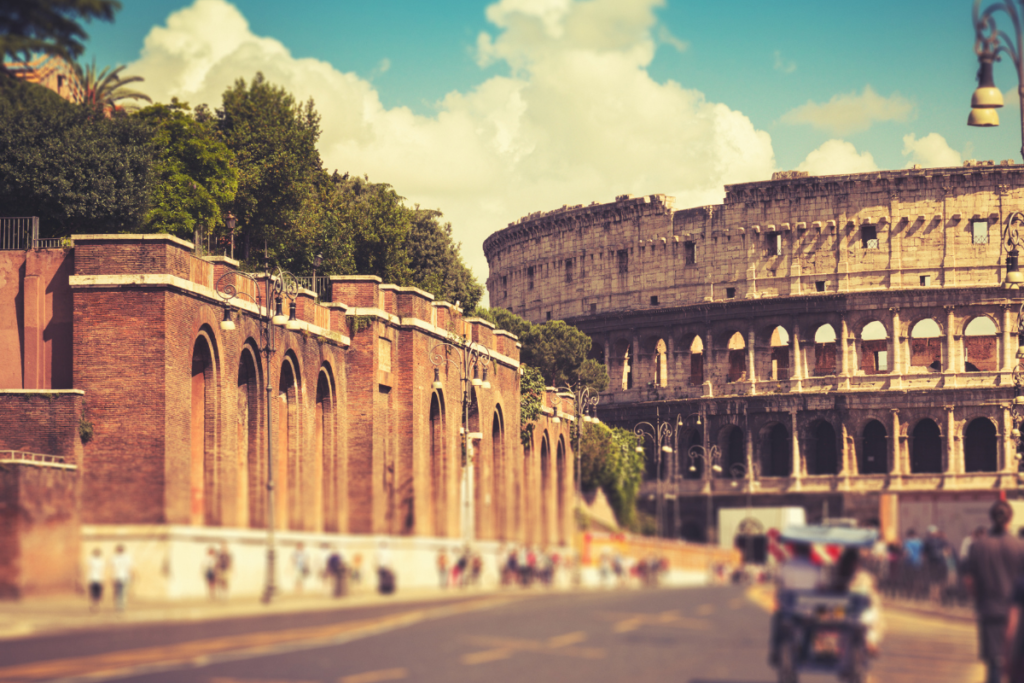 Now that you know that the Eternal City is Rome, we must speak about the other question as 2nd of the 10 things to know about Rome! Why is Rome called the eternal city? I've been highlighting before that Rome has never fallen, and for 2000 years it was standing, and fulfilling always an important role in history. Now one of the things to know before visiting Rome is, that you can find literally from every century something in Rome!
You're interested in ancient history? Walk down the Fori Imperiali, visit the Colosseum and the Roman Forum. Take a walk to the Circus Maximus, or the Torre Argentina to see the ancient Roman temples. Are you interested in the middle ages? Or the Renaissance? Rome has one of the most fascinating amounts of Renaissance artwork all over the city. You can find plenty of buildings and Renaissance fountains in Rome, as well as churches and much more.
If you're interested in later centuries, the Baroque, the 18th or the 19th century, or even the 20th, you'll find some of the worlds' most fascinating arts and architecture, historical sights, and museum collections you've ever seen! Rome is a museum on its own, and its streets cover 2000 years of continuous history. That's why Rome is called the eternal city!
3. When to visit Rome?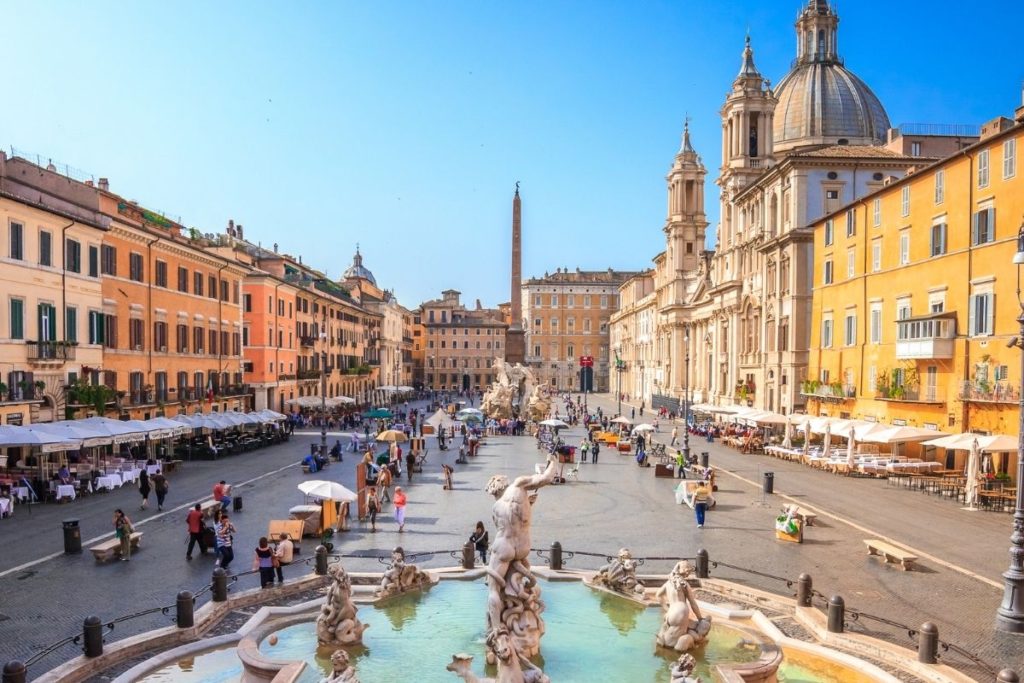 One of the most important things to know before visiting Rome is deciding when to visit Rome. I was wondering why is Rome called the Eternal City? Well, maybe it also has to do something with the weather! I'll be honest here, and I'll tell you that there's no right time to visit Rome! Personally, I have visited Rome numerous times in all 4 seasons, and what I learned is that each season has its particular beauty.
During the winter, it's beautiful to visit Rome, since winters here are not that cold as if you go more up north. The city is decorated with Christmas decorations, and you can see the huge Christmas tree on Piazza Navona, as well as you can attend Christmas markets, and you can enjoy the city with fewer crowds. The downside is, that during the winter it may just rain a lot, which can be really frustrating if you want to do sightseeing.
From mid-spring until mid-October is the best time to visit Rome. Except for the months of July and August, the weather is great, ideal for long walks around the Eternal City Rome. July and August, but especially August is the hottest month in Rome, so for those who can't stand high temperatures, for the hot summer months, we do really suggest a seaside destination in Italy instead!
4. Where to stay in Rome?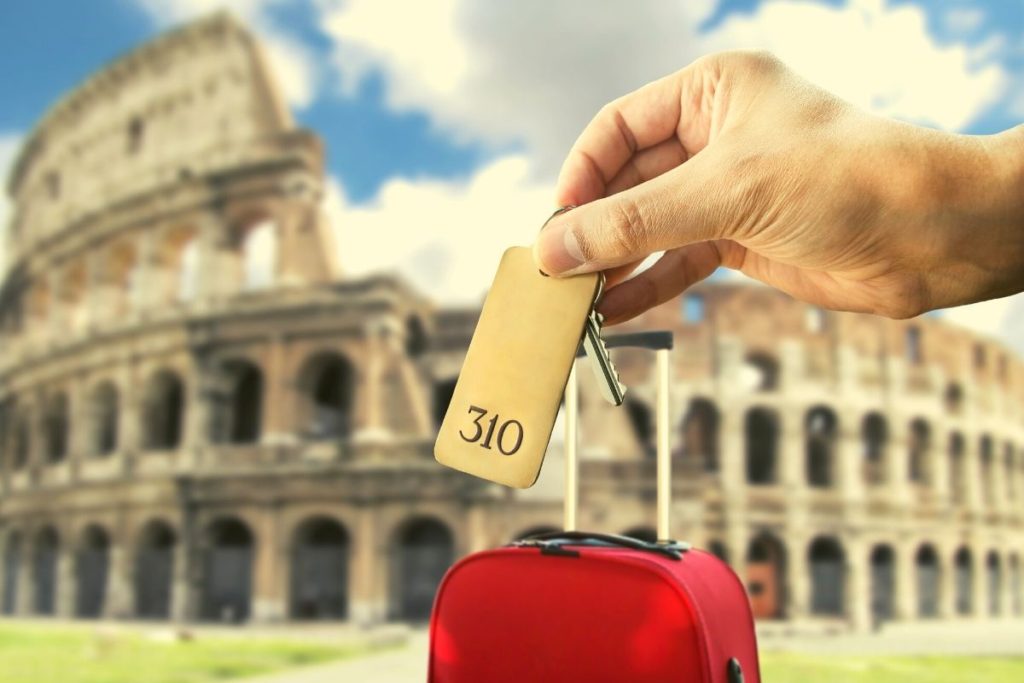 We've discussed what is the Eternal city, and some other of the 10 things you need to know about Rome. Now it's time to speak about the actual visit to Rome, and another of the important details for things you should know about Rome. So where to stay in Rome? First, you should know that the best areas are always the Centro Storico (Historic Center), and here the most amazing areas are around the Colosseum, the Trevi Fountain, Spanish Steps, and Piazza Navona.
Some of the more budget-friendly, yet still beautiful areas are around Campo di Fiori, the Jewish Ghetto, The area of the St Peter Basilica, and the Trastevere neighborhood. Via Veneto is also a really popular spot where you can find both 5 stars and cheaper accommodations. Below you will find 3 of our favorite places:
NH Collection Roma Fori Imperiali is a 5-star hotel near the Fori Imperiali. This is the area of the Colosseum and the Roman Forum. The hotel is located right on side of Piazza Venezia, with an incredibly beautiful view over the Altare della Patria and the Fori Imperiali. A luxurious and stunning place to stay in Rome!
Inn Rome Rooms & Suites is located on Corso Vittorio Emmanuele, close to Castel San Angelo, the Vatican City, Piazza Navona, and Campo di Fiori. They've got nice, quiet rooms at an affordable mid-budget range, and the place is close to many of the important landmarks to see in Rome. I've stayed here 2 nights in 2019.
La Residenza del Sole al Pantheon What about a private apartment with a view to the Pantheon? A sophisticated, really Roman-style apartment on Piazza della Rotonda, which is great if you're looking for privacy, but still be in the middle of the city with a stunning view!
St Peter Manor – A guest house with self-check-in just near Vatican City. Beautiful, luxurious feeling, clean and charming design. If you want to have your privacy and freedom to move around, while staying in a place that's satisfying all your needs, this is the one.
5. Where to eat in Rome?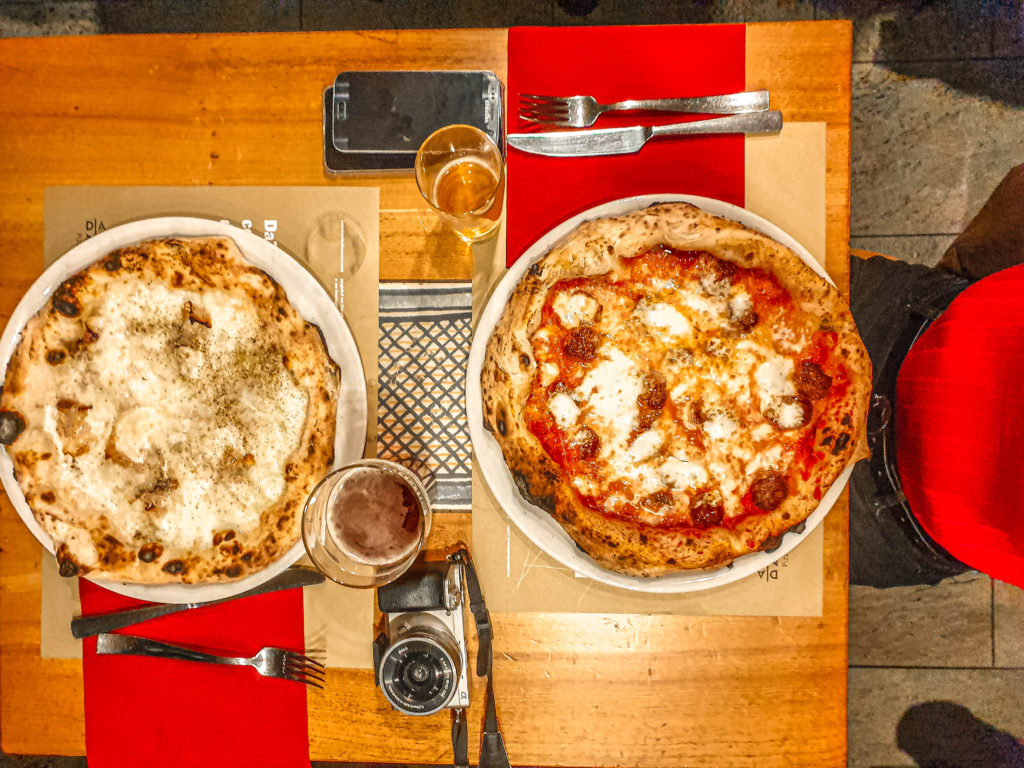 This is a question that takes more than an article to answer! There are many great places to eat in the Eternal City Rome. One of the 10 things to know about Rome is, that it's packed with great food! There are great restaurants near Trevi Fountain, on the hidden streets around Piazza Navona, like on Via del Governo Vecchio where we loved the Pasquino. You can also find great places to eat in Rome near Spanish Steps like Sugo d'Oro.
If you're searching for an authentic side of the city, you must visit the neighborhood of Trastevere! Here you can find plenty of Osteria and Trattoria to pick from, family-owned businesses as well. You can check our list of the best places to eat in Trastevere, but we also got a separate list of the best places to eat in Rome! If you're in Rome, definitely try some local pasta dishes, such as the Cacio e Pepe, Carbonara, or the Amatriciana! Also remember, that in the touristy area, there are really tourist restaurants. Always look up for restaurant ratings and if you want something authentic, look for Italian reviews.
6. Books to read about Rome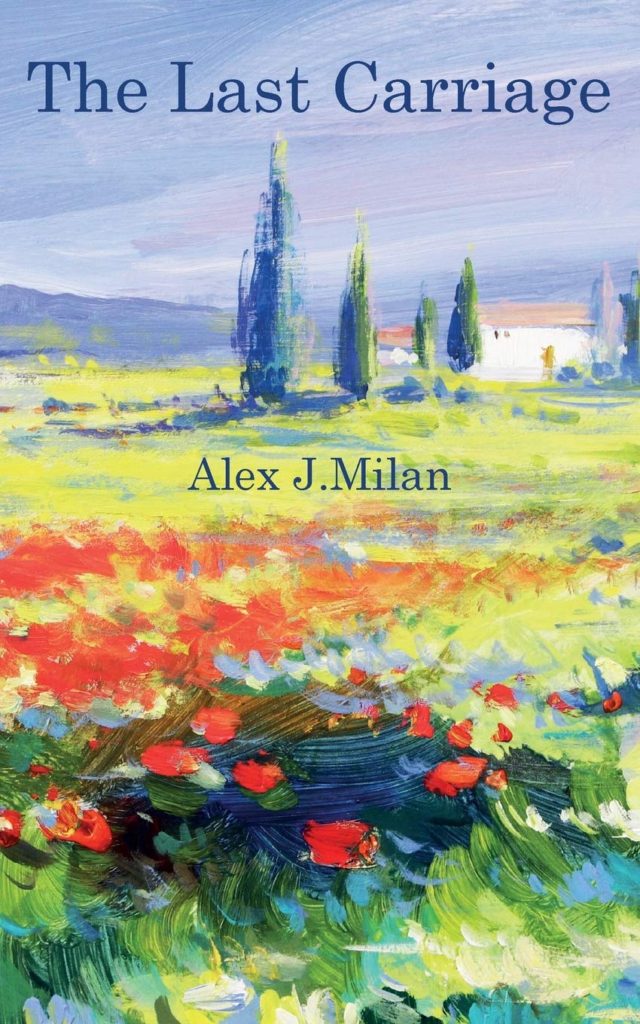 Having been forced to leave his father, sister, and hometown of Rome at the age of seven, Francesco De Luca grows up in England, never fully understanding why he was parted from his family. Twenty-six years later, Francesco's wife, Lauren, dies in circumstances that leave him plagued with doubts about their life together.
In mourning for his wife, Francesco returns to Italy hoping to reconnect with his long-lost family. Failing to find them and haunted by the mystery surrounding Lauren's death, Francesco struggles to cope. Then a chance encounter sets him on a path that will change his life forever. However, as Francesco discovers, sometimes there are more questions than answers.
The Last Carriage is a captivating and moving story of loss, identity, and the search for truth set primarily against a beautiful Italian backdrop. Get The Last Carriage from Amazon!
7. Is Rome affordable?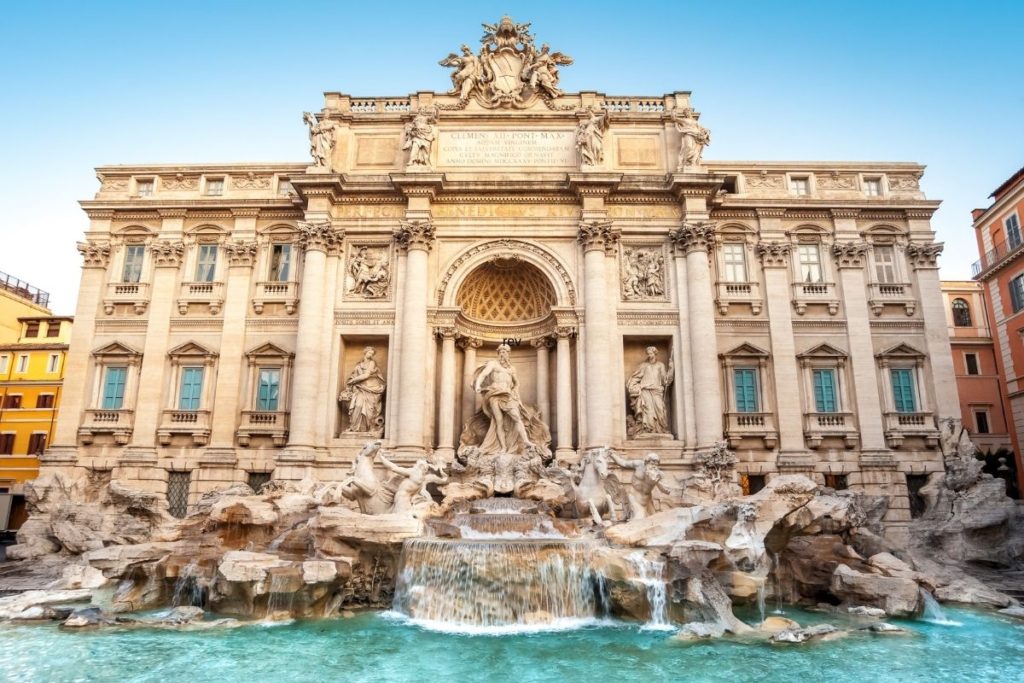 Our next topic in line with the 10 best things you need to know about Rome is this: Is Rome affordable? One of the most interesting facts about Rome is, that even though it's such an amazing and busy tourist destination, and its a capital city too, Rome isn't that expensive! Milan for instance is much more expensive than Rome! I mean, much more… Also Sardegna, which is a small island and it is not a super developed financial center as Milan, Sardinia is also more expensive than Rome. At this point, I shouldn't even mention places in Italy that are more expensive than the Eternal City, but I must! Positano, Capri, Cinque Terre, Venice (at least those who don't know the places where locals eat), and especially Portofino are much more expensive than more!
Rome is doable with as little as $300 dollars for 5-7 days if you are very good with your money! I've personally done Rome 2 times with $300 dollars for 5 days each time. But I also did $180 for 4 days stay. And I did drink and eat in the city a lot! Avoiding the touristy places, avoiding the souvenir shops, and avoiding basically every extra expense, like skip-the-line tickets, and hop-on-hop-off buses, etc., you can save a lot of money! Also, since Rome is an open-air museum, if you go through our Rome directory below, you'll find many places to visit (that do not even fit in 5 days) and are completely free to visit!
8. Where to travel in Italy from Rome?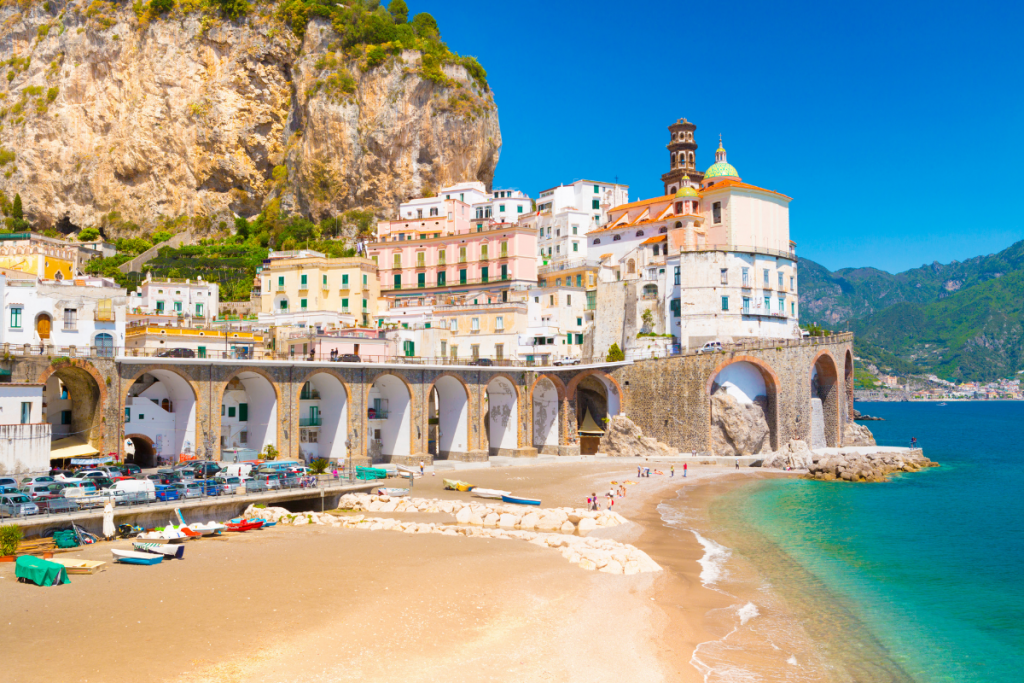 Though from more than a year now I'm more into the northern Italian destinations, I would never say that some of the most beautiful destinations in Italy are those reachable easily from Rome. The 8th of the 10 things to know about Rome is, that if you've got a longer time period to stick around, you don't have to fly or travel over the whole country to see something interesting. Just about two hours down south, you can arrive in Naples easily by train, bus, or car. From Naples, some of the most beautiful summer destinations like Sorrento, Capri, Positano, and the Amalfi Coast are reachable from 30 minutes to 1 hour travel time.
If you don't want to go too far away from Rome, you can always plan day trips from Rome to Villa d'Este, Giardino di Ninfa, Orvieto, Lago di Bracciano and many more stunning places close to the city! Also, if you'd like to go somewhere far away, still to the seaside, you can plan a trip to Puglia as well and enjoy some beautiful seaside. Ultimately, some parts of Tuscany are close to Rome, such as Val d'Orcia, and Siena. It will still take about 2 hours to arrive, but if you're in Rome and you want to see Tuscany, you might want to consider these!
9. ShegoWandering Rome and Italy directory
See below the article directory fr Eternal City, Rome to understand better why is Rome called the Eternal City, and find the best ideas for your Rome itinerary. You will find some essential things you should know about Rome and visiting Italy as usual! Rome, and Italy in usual is one of the most fantastic destinations on this planet and we really hope that you will soon be able to explore and enjoy it too!
10. Me and the Eternal City Rome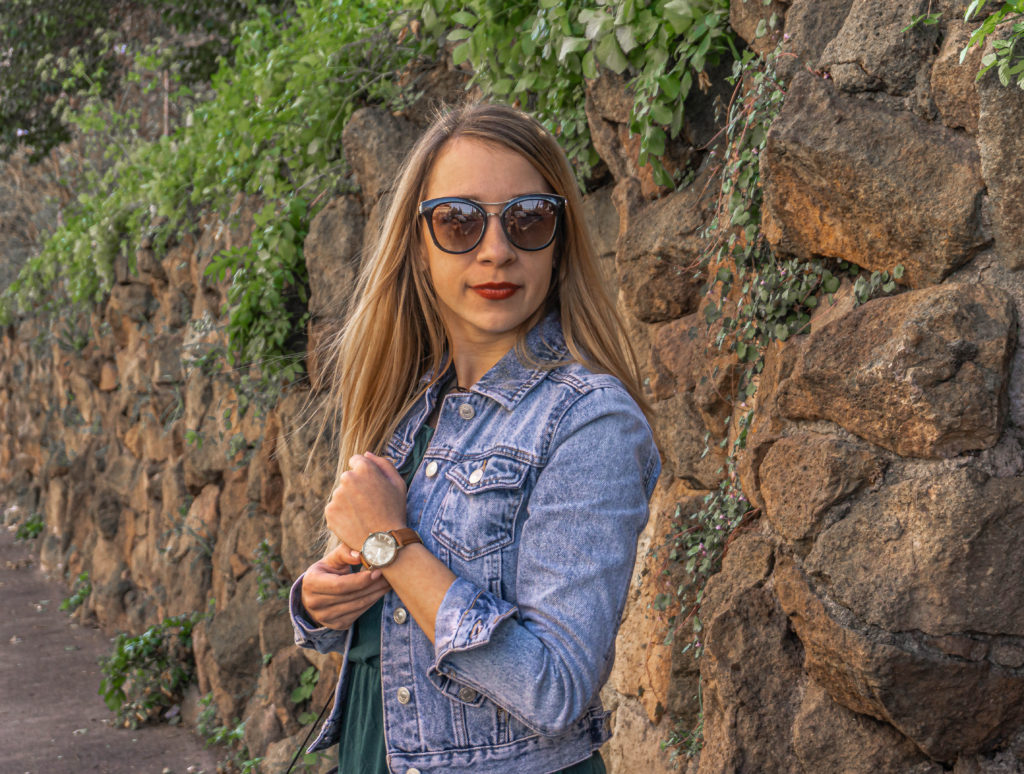 It's not really one of the 10 things you need to know about Rome, but it is important to share that everything you could read about Rome, the tips, ways to get around, and itineraries in Rome, on shegowandering.com as well as on italybest.com I've written these articles after my experience of over 9 times in Rome!
The things to know before visiting Rome are those things I learned during the past 6 years in Rome, and also at university in classes (My major was History). The Eternal city has been on my bucket list for many years before I've first seen it. My first visit was in 2015 when I also decided that I'll move to Italy. Now in 2021, after 9 trips to Rome, and living in Italy, I'm sharing all the insider tips I've learned. I hope you're ready to discover Italy, and fall in love with it as I did!
Wrapping up the 10 things to know before visiting Rome
Don't forget that these are just quick tips and things you should know about Rome. Within these 10 things you need to know about Rome, I tried to give you a quick glimpse of what is the eternal city. Also, why is Rome called the eternal city, along with some highlights for things to know before visiting Rome? Make sure however that you check out the articles linked at point 9! Also the articles linked in the text. Those will help you learn and understand more things about Rome, and to get a ton of tips for your trip to Rome!
Rome related movies, articles, quotes:
#1 6 tv-shows inspired by Italy and the Roman Empire
#2 10 movies to get you in the mood before visiting Italy
#3 The top Instagram worthy places of Rome
Pin it: 10 things to know before visiting Rome
---
---