I'm about to tell you a very interesting story about Audrey Hepburn Roman Holiday movie, something that happened to us while we were experiencing what is a roman holiday truly! We've been searching for the Roman Holiday filming locations in Rome, while something really amazing happened to us! I went on my 5th trip to Rome with one of my closest friends. We've been planning a trip together to Italy for ages and we organized this one in 2017.
The Roman Holiday is an iconic movie about Princess Ann (Roman Holiday main character) and Rome, filmed in 1953. It is one of those classic movies that everyone should see! My friend, Cristina was always a big fan of Audrey Hepburn, and I became one as well after I've first seen the Roman Holiday movie in 2015. So when two fans of the Audrey Hepburn Roman Holiday movie head to Rome, what do they do? They search for the Roman Holiday shooting locations, right? And what happened?
---
Following the Roman Holiday Filming Locations – Audrey Hepburn Roman Holiday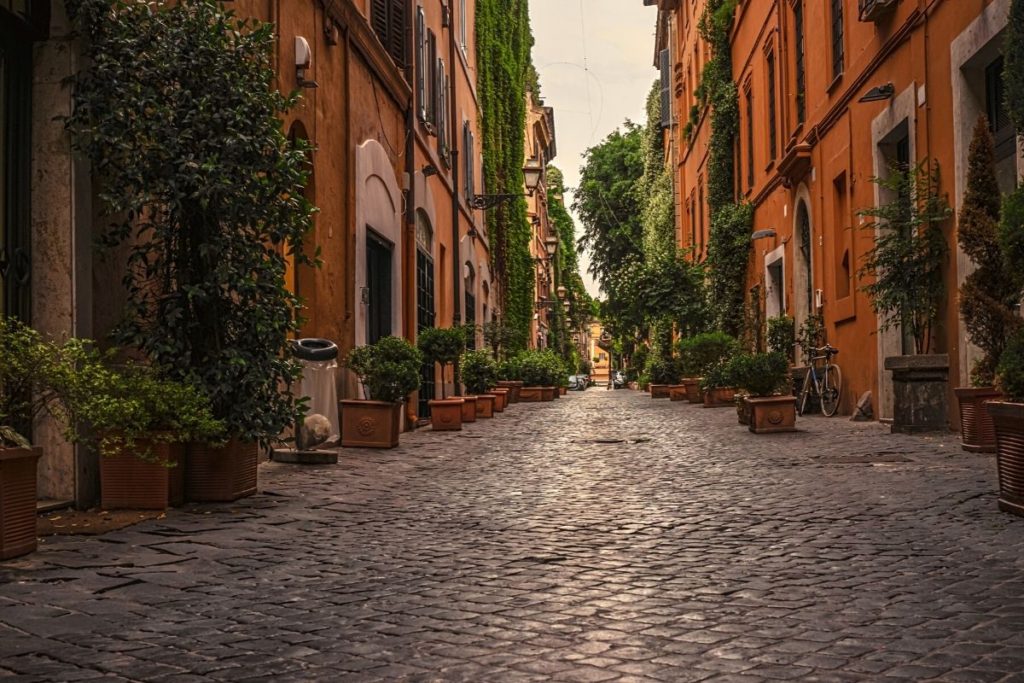 Before the trip, I decided to plan a walking tour for us to visit all the Roman Holiday shooting locations. This is how we arrived at the street called Via Margutta. This is a beautiful cobblestoned street between Piazza di Spagna and Piazza del Popolo. Joe Bradley, Gregory Peck Roman Holiday movie main character was living here in the movie.
When it comes to Audrey Hepburn Roman Holiday movie scenes, you can't miss Via Margutta! After going back and forth for half an hour, searching for that particular building, which was one of the most important Roman Holiday filming locations, we finally found it. Unfortunately, the courtyard and building complex which can be seen in the movie is a NO ENTRY due to private residence.
I gave up fast, and I walked out on the street. A few seconds later, I've seen two middle-aged stylish Italian ladies arriving at the palazzo. They were heading straight to the private residences, and Christina asked if they would let us in the courtyard for a few minutes, just to have a look?
---
An experience to never forget about Audrey Hepburn Roman Holiday movie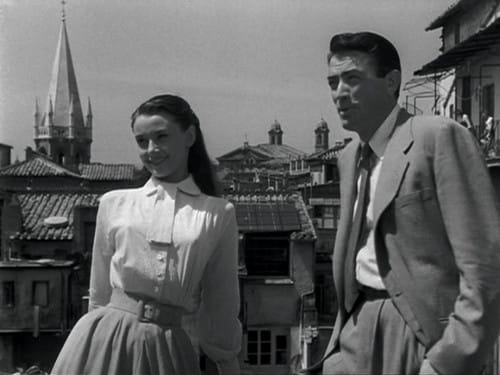 The ladies were super nice and they invited us in the courtyard to see one of the best Roman Holiday filming locations. One of them was speaking English and she guided us around the courtyard. She showed us the Roman Holiday shooting locations, where the houseman's apartment was, where were the stairs leading to it, and so on.
We stopped near a house that was almost on top of the hill, and the lady told us that this house has that round balcony that was used as one of the Roman Holiday filming locations. From the terrace, you've got an amazing view over the city of Rome, and you can see which scene was set there in the above image!
I was imagining all this time, that Audrey Hepburn was standing 60 years ago where I'm standing now. And I kind of lost the connection with reality. What happened next, did not help at all with the situation!
As it turned out, the terrace from the Roman Holiday shooting locations was part of this lady's house! What a coincidence? I mean… What?
---
Audrey Hepburn Roman Holiday filming locations – The Terrace scene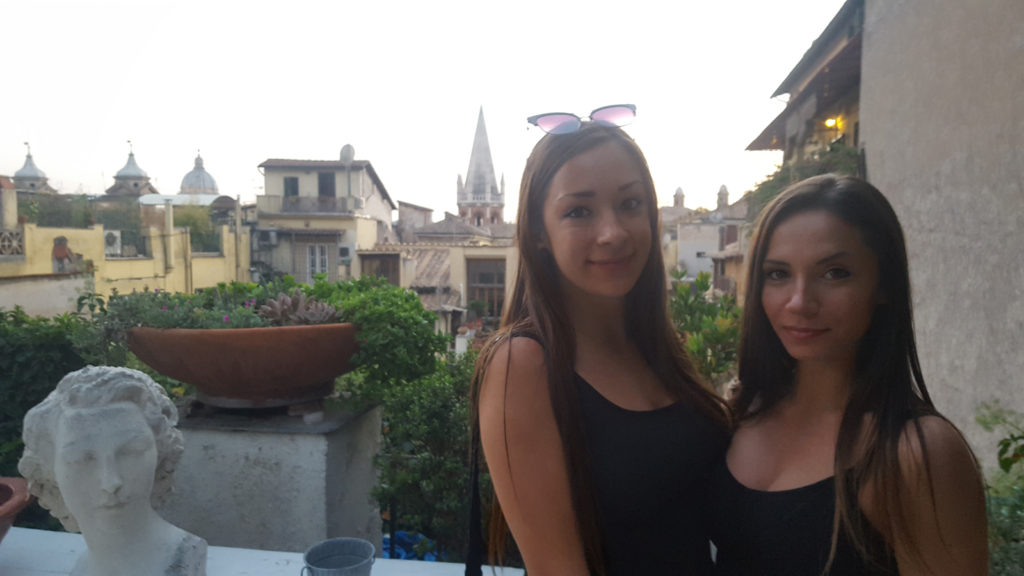 I couldn't speak… It really shocked me, how nice people can really be in unexpected situations!
The chain of unbelievable things continued… With her next move, she opened the door and she invited us into her home! Two strange romantic souls, she never met before! She didn't know anything about us, just that we love the same movie she does. And yet, she just invited us in. She also had a Roman Holiday poster on her wall! So what is a Roman Holiday really? A chain of unbelievable experiences!
She walked us around her apartment and showed us the way out to the balcony. It was amazing!!! The view from there was really magical… I was imagining how amazing could be to live here, sit on this balcony with a cappuccino every day, and just admire the city. And we were standing there, at this Roman Holiday filming location and we couldn't speak…
Princess Ann Roman Holiday scene
I had a very rollercoaster life, and way too many bad experiences during my teenage and early adult years. I'll say as it is: I lost my faith. I didn't see the light in the tunnel for years, as every time I recovered from a bad thing, another came. And my human-to-human experiences didn't prove too much good either.
This experience was one of the first of many unreal experiences, that prove to me that goodwill, kindness, faith, and trust are still present in our world. And this helped me a lot to regain my faith, strength, and a positive mindset.
The lady left us alone on the terrace to take photos, and enjoy the moment. When she came back, she told us how much she loves to live there, and how lucky she feels every day because of it. Owning your own Roman Holiday filming locations I would say is pretty amazing! And I am truly, forever grateful for this lady, for this amazing experience, for this unique, beautiful lesson she taught me! Bu also because I understood what is a Roman Holiday, and I can thank all that to the Roman Holiday movie and this amazing person we've met!
---
Roman holiday filming locations – After we left
We were continuously laughing and jumping around while we walked down the stairs and left. Well, danced down the stairs actually. In a weird way…
We just couldn't believe what happened to us there! We've got to see an Audrey Hepburn Roman Holiday movie scene that otherwise is not open for the public. We've actually got to visit a house which was one of the Roman Holiday shooting locations…
After the eventful evening, we went back to my favorite restaurant, the Bistro & Winebar Pasquino. We met my Italian friends there, and I was very excited to tell them the story about our Audrey Hepburn Roman Holiday movie experience!
For me, being invited to a stranger's house was the strangest part. We, Hungarians don't really tend to do that. We're not inviting over too often even friends. To do it with a stranger? No way!)
When I finished telling them the story, they had the best reaction possible: Welcome to Italy!
---
---
Pin Me! My Roman Holiday Story
---