There are many things I've learned during the time I've spent in Italy in the past 5 years. I had the chance and pleasure to discover many amazing things about people and their culture. Since I'm living in Italy, I've got to learn even more, and now I'll share some of the top things we love about Italians. The Italian culture, the unwritten rules, and everything that comes with living in Italy are complex and beautiful.
If you put a nation under the microscope, with time, you'll learn the reasons and origins of the stereotypes, and you'll start noticing the difference between how people think about a culture, and how it actually is.
In Italy's case, when this happens, it usually leads all of us to want to implement the Italian traditions into our every-days. There's just something that's so charming and fascinating about Italians, right? We'll want to start making those Italian dishes in traditional ways, to start drinking coffee as Italians do. We also tend to change our mindset as well, and we start trying to enjoy our lives a bit more.
Are you ready? Let's see those 6 reasons why we love Italians, and why we love Italy!
---
#1 Italian food – let's start with the most delicious topic
Italian cuisine is famous worldwide… But the real Italian cuisine is something you won't find in any Italian restaurant around the world. You're asking why? It will sound like a bad, Italian sauce advertises, but in Italy, everything is authentic and tasty!
Everything is based on tradition, and the traditions are unbreakable! This is, I think, the main and most important real characteristic of Italians.
The difference between Italy and the other side of the world is that in Italy there's a tradition of preparing and making each dish. Not just in making them, but the whole process from harvesting and making that cheese, until the dish is being served. There's one essential in everything: the taste. Everything is about the perfect, yet simple taste.
The Italian dishes are actually very simple, and each one can be prepared easily, especially the pasta dishes. They never require many ingredients, but those you use, those have to be of great quality!
---
#2 Coffee culture – a personal favorite
When I first went to Italy, I thought if I know how to ask for a Cappuccino, that's already very Italian. Well, I couldn't be more wrong! Italian coffee culture is very strict, again, but very simple: In the mornings you are allowed to drink milky coffees, like the cafe latte, cappuccino, and similars. Remember: if you ask just for a latte without saying the word coffee, you'll get a glass of milk!
Milky coffee should be consumed just before lunchtime! After lunch milk is prohibited! You can drink after lunch ginseng coffee, an espresso, a macchiato but nothing milky!
My favorite part of the coffee culture is the one for the espresso. The espresso in Italy is called a simple "cafe", so coffee. When you ask for a coffee, you'll always get an espresso, which is basically a single shot of coffee. But that single shot in good coffee shops is mind-blowing – and not because they are that strong!
The espresso is always consumed in seconds, standing at the bar. You order your coffee, you receive it at the bar, and you finish it in 3 sips. When you order an espresso, you'll know if it's a good one if it still has foam. You should also finish it before the foam is gone!
---
---
Italians don't sit down at a table for a simple espresso. Usually, these coffee shops are very busy in the morning peak hours, so if you go at that time, you'll have to fight your way through to the bar. If you wish to sit down and enjoy your coffee, then you must order with it a creamy brioche. That's what Italians eat on side of their coffee. If something, then coffee is for sure one of the reasons why we love Italians!
---
#3 Dolce Vita – the lifestyle we should all try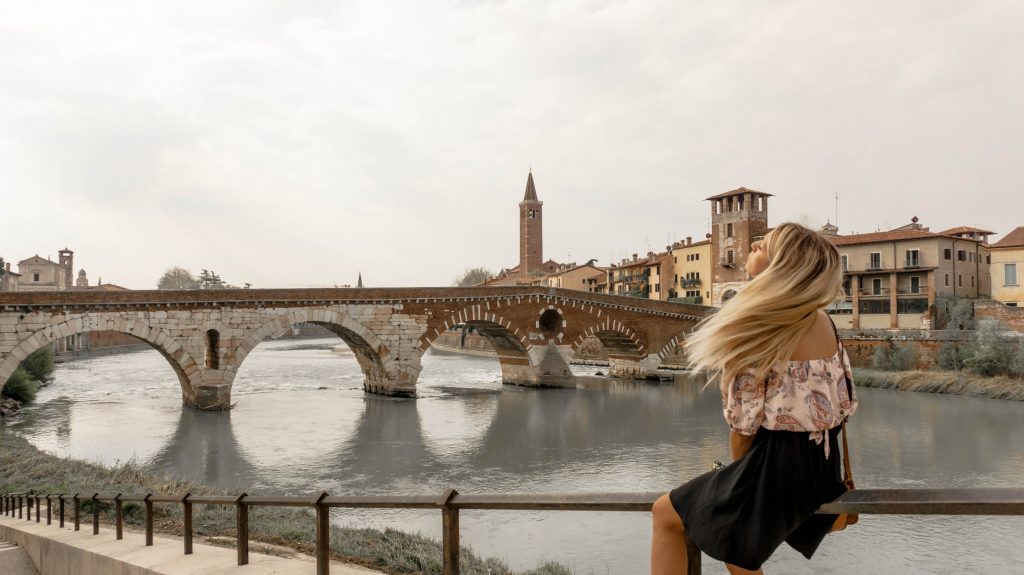 The concept of the Dolce Vita lifestyle is based on enjoying life, and every small thing that it has to offer. If you want to learn more about the Italian slow-living lifestyle, check out my other post!
When it comes to the "dolce vita", you can think about your social relations, food, culture, opportunities, everything. But it all starts with the beauty of the country, and the ability that Italians have, to see the beauty in life and everything around them. That positive mindset is something really good to start practicing asap!
After 5 years, I can finally say, that I actually learned pretty good to live the Dolce Vita. This doesn't mean, that I have no problems, or that I'm a rich person, and I'm living happily ever after a carefree life. Not at all! The concept covers the positive mindset that helps us to worry less, and make it part of our personality, to see the good, and the beauty in our lives and live happier, by enjoying it more! Even if we feel that there's nothing good in it at the moment.
---
#4 Colors and beauty of Italy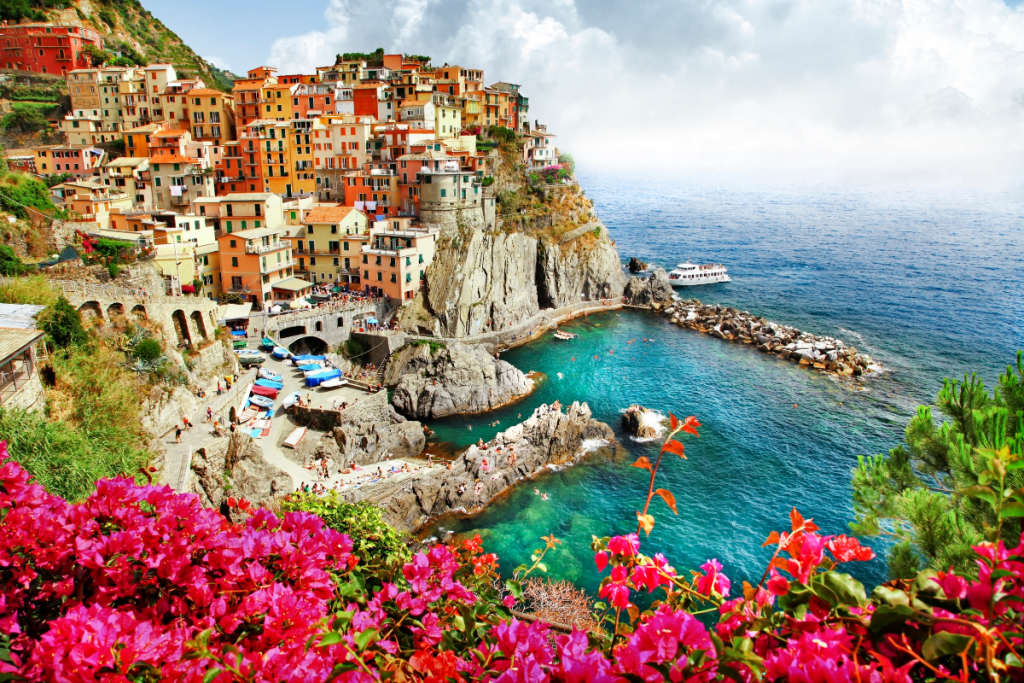 One of the most amazing things in Italy is that it's very diverse in style, in architecture, art, and even language. This is why each region has its own treasures that make them famous. The Duomo in Milan, the canals of Venice, the Colosseum in Rome, the cliffside villages on the Amalfi coast, the beautiful small town of Puglia, the Tuscan region…and we could actually go through one by one in each region and we would be able to mention something famous from each. Another remarkable thing is, that all regions have their own traditional dishes.
This brings us to the point when we just want to travel more and more around Italy, right? Usually, each of us, based on our personalities and personal interest, we all find different regions to be our favorite. Mine was Lazio, with Rome in it for a very long time. However, since I live here, and I did not move to Rome, even if that was my favorite city, I found another region that now is my favorite. This is the so-called Italian Food Valley, the region of Emilia-Romagna.
---
#5 Passion, language and hand gestures
Many people use to think that when we're talking about Italians are very passionate, we think about love and all that comes with it. No, when we say Italians are passionate, that covers basically about EVERYTHING! Be it art, food, love, work, travel, family, their garden, a vineyard, whatever you wish that to be, everything is made with passion. And that's something absolutely amazing, and absolutely admirable in Italians! Even when they speak…
The language differs from region to region. There are 60+ dialects in Italy, and the culture of hand gestures developed due to this. The dialects are so different, that if you didn't learn them, it's not much chance that you'll actually understand anything. Hence the gestures.
However, in the official Italian language as well, even though they understand each other, hand gestures now just come naturally with the speaking. Without a will, when I talk in Italian as well, my hands are all around the place. Obviously, you need to learn the meaning of the gestures, otherwise, nobody will understand them.
Each one has a meaning, and if you know the gestures, you can actually have a full conversation with someone without saying a word. I think this is super fascinating, and I really do love hand gestures in Italian culture.
---
#6 The importance of relationships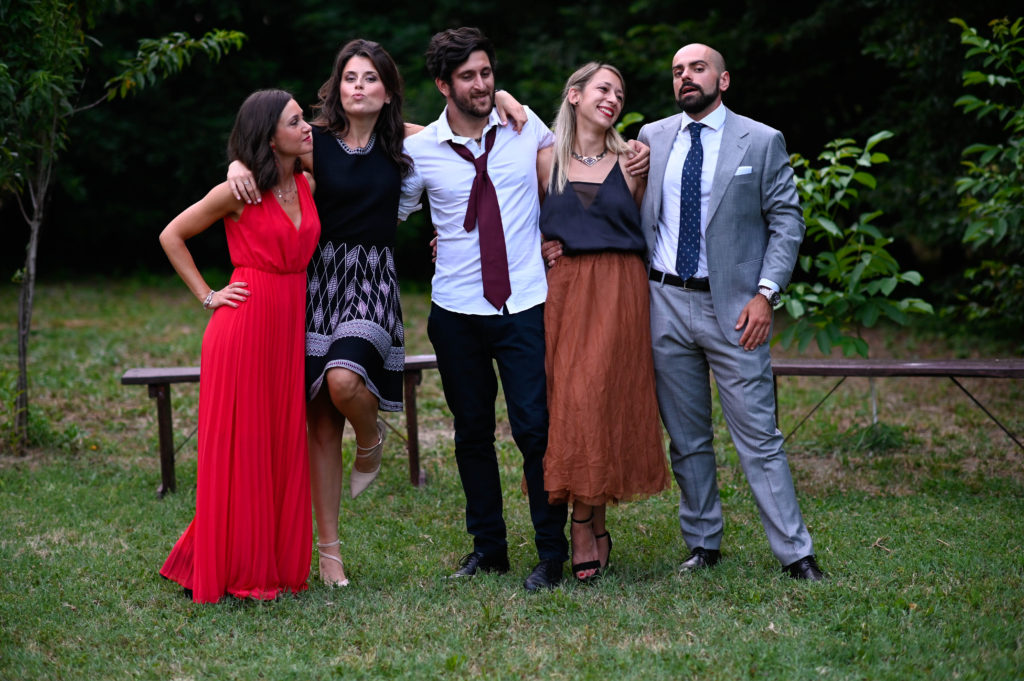 As the 6th point on why we love Italians, I kept an essential one! Relationships, family, and friends. Family is an extremely important value in Italian life. But also friends. The strong bonds that are developing even between me and my friends, I have never experienced in other countries!
In Italy, the word family doesn't cover just the parents and the kids. It covers an extended family, of cousins, uncles, grandparents, and godparents, and possibly the cat or dog too. This is something I always admired in Italy, and I always wanted to have that in my family too…
Those Sunday family dinners of 20 people and a ton of pasta. I'm still dreaming to have that at some point in my life, and hopefully, I will. It's such an amazing chain that develops within families, and I do think it's amazing that this didn't change that much even nowadays.
However, to younger generations, the friendships are again on another level, the friendships and groups are much more chained together than anywhere else that I've seen. And here comes the tradition in again! Italians enjoy spending time with friends, having an aperitivo (appetizer, happy hour) outside, dinner, and wine, And this doesn't happen just every 6 months, it's happening weekly or even more frequently.
About this topic, I would like to add the current coronavirus situation and the videos that spread on social media. During the spring lockdown, when Italians were standing on their balconies, singing together with the neighbors from the street, even partying, and watching movies. Each video was amazing and they were also proof of the importance of socialization in Italian life.
In this second part of 2020, while I was already living in Italy, even if there were restrictions, we didn't stop seeing each other with our closest friends or family members. And I guess I don't have to mention how much we're waiting to turn back to normality, so we can have our aperitivos and dinners in the town without fear of viruses and social distancing.
---
Final thoughts on why we love Italian culture, and why we love Italy
When I was preparing myself to relocate to Italy, while I was looking for flats, I discovered something interesting. There wasn't even one flat I checked that doesn't have a proper kitchen, with a big dining table and at least 4 (but usually 6) chairs. Even for the 1-bedroom small flats… This reminded me again about those beloved habits we spoke about. Especially the part with the importance of relationships in Italy.
Gathering with friends or family, eating, enjoying a great coffee, or an appetizer. Smiling at the sun, admiring the diversity and colorful Italian culture and architecture These are the main things that we really love about Italy! Learn more about the Italian lifestyle and everyday Italian fashion too!
---
Pin Me: 6 reasons why we love Italian culture, and why we love Italy!
---
Find the best accommodations for your trip!
---
6 Italian habits we love – Learn about Italy