Since I have first visited Italy in 2015, and even before, I was really admiring this Italian slow-living lifestyle! At that time I didn't really understand it, and I just couldn't get how Italians are so different from other European cultures.
After 5 years of traveling back and forth to Italy, meeting many people, speaking to them, etc. now I understand the Italian way of life. And since I moved to Italy in 2020, I understand it even better.
The Italian slow-living lifestyle has a charm, that you need to understand so you can adopt and practice it. And honestly, it can really change your forever buzzing lifestyle, especially if you're coming from a big city! Even more, if you're coming from northern countries.
You don't have to live in Italy, to practice the Italian slow-living lifestyle, but it definitely does help a lot in it! However living in Italy, isn't as easy as many would think! Let's now see the lessons on this type of lifestyle, and how you could also adopt it, and practice in your everydays!
---
The simplicity of food in the Italian lifestyle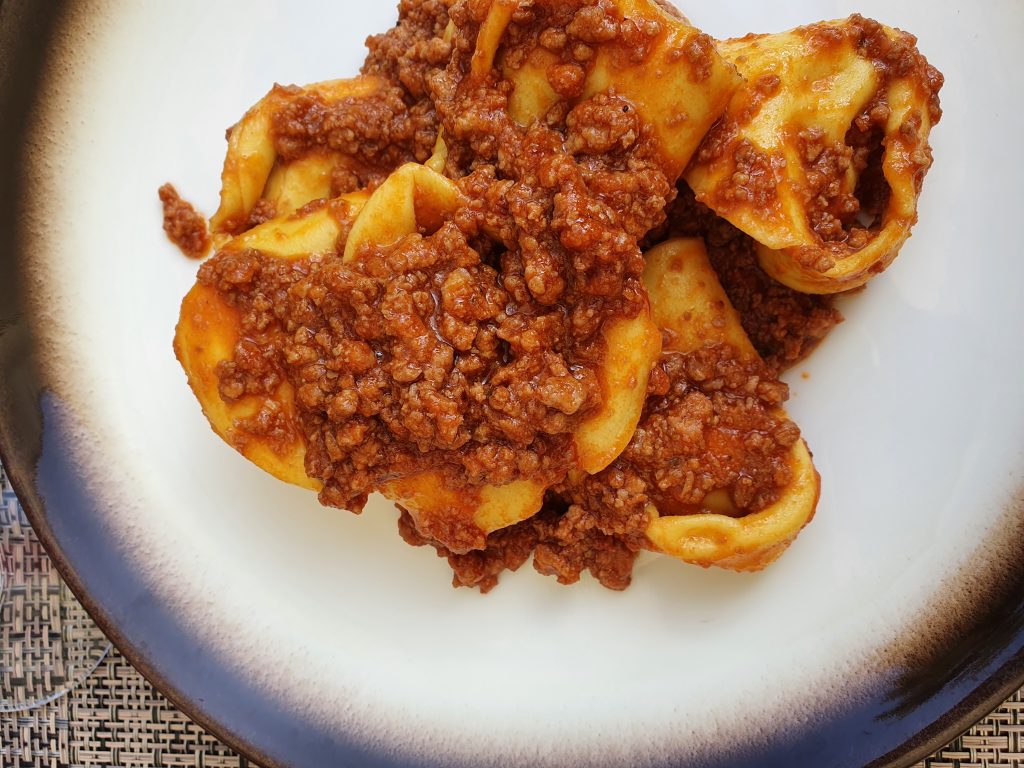 In Italian culinary, there's one rule above all. Everything must be simple, and delicious. You cook with your heart and not with your mind!
The over-decorated, overstuffed, huge dozes of instagrammable food I see everywhere around the world, that's just filling your ego, and the weight your scale is showing, but nothing else! Well, that's definitely not the Italian way of life, when it comes to food!
Italian food is simple. The most famous recipes are literally done in a maximum time of 20 minutes. They require about 4-5 ingredients which most of us always have at home. And they taste amazing!
You can also get Italian subscription boxes for yourself to savor Italy from anywhere.
---
Family & friends unbreakable bond in Italian lifestyle
I envy Italians for that family bond they have. I wish it would be the same everywhere around the world. The leading countries are more focused on personal success, and the institution of family isn't that important anymore. Though, in Italy, even in the leading areas, such as Milan, this family bond is still a really important matter.
It doesn't matter that the kids are grown-ups, they still hang out with their parents, grandparents. Even for a Sunday lunch, a trip together, or any other activity. And but these activities are done often, to keep the connection. That's a true Italian way of life!
I personally really admire this, and once I'll have a family on my own, I'm 100% sure that I'm going to do the same. You can be more successful if you have a family behind you, who loves and supports you. And that, in Italy is the most important, and unbreakable bond.
---
Dolce far niente in Italian way of life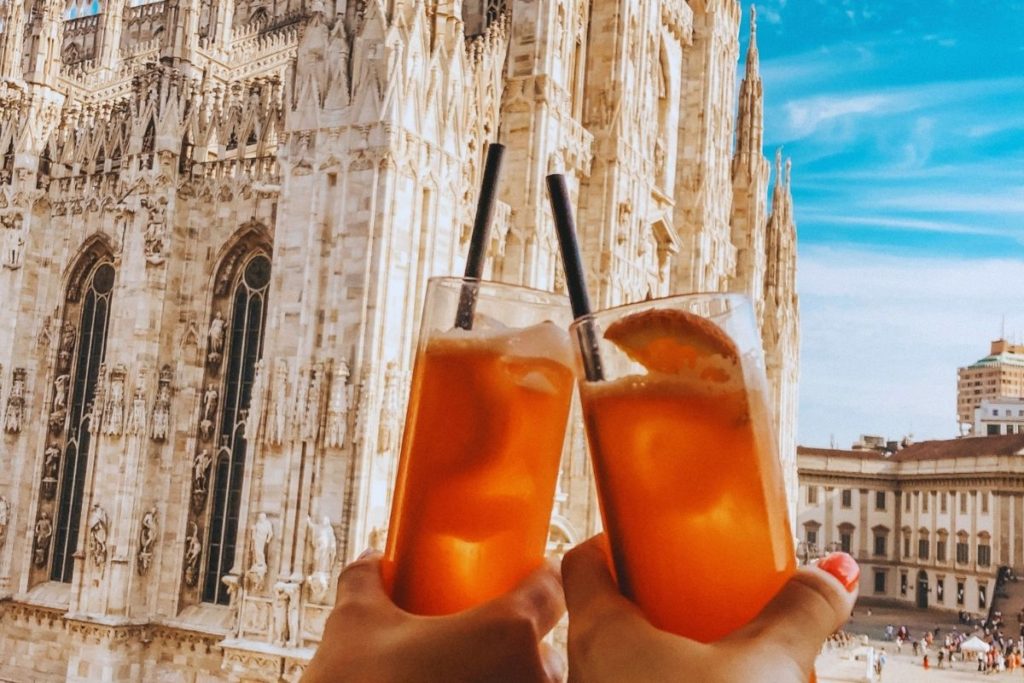 I personally hate doing nothing. And that's what dolce far niente means, the beauty of doing nothing! Sitting under a tree, and admiring the views, sitting in a park, laying on your sofa, and enjoying the quiet. Whatever it is that you do, important is to not do anything. After a while, I learned that is actually a really good thing, and I'm going to explain to you why!
Doing nothing means your mind, your soul, and your body are recharging. Producing new energy, bringing new ideas, new dreams. When you stop running for a second, and you're just not doing anything, that's the most relaxing, and fulfilling thing that you could ever experience.
Since I'm practicing this, in the afternoons I'm doing it, when I want a break from my laptop and work, and just exist. If it's not too hot outside (Italian summer is a killer), I go out and sit down somewhere, and just sit for a while. If I stay inside, I turn off the music, lay on my bed or the sofa, and I'm just there, existing.
In these moments I remember how grateful I am for finally living in the place I wanted to, and smile to the sun. And, my favorite part of dolce far niente, that the best, or most creative ideas always come at that time! Without actually thinking about anything!
---
Italian way of life: Take your time! No rushing!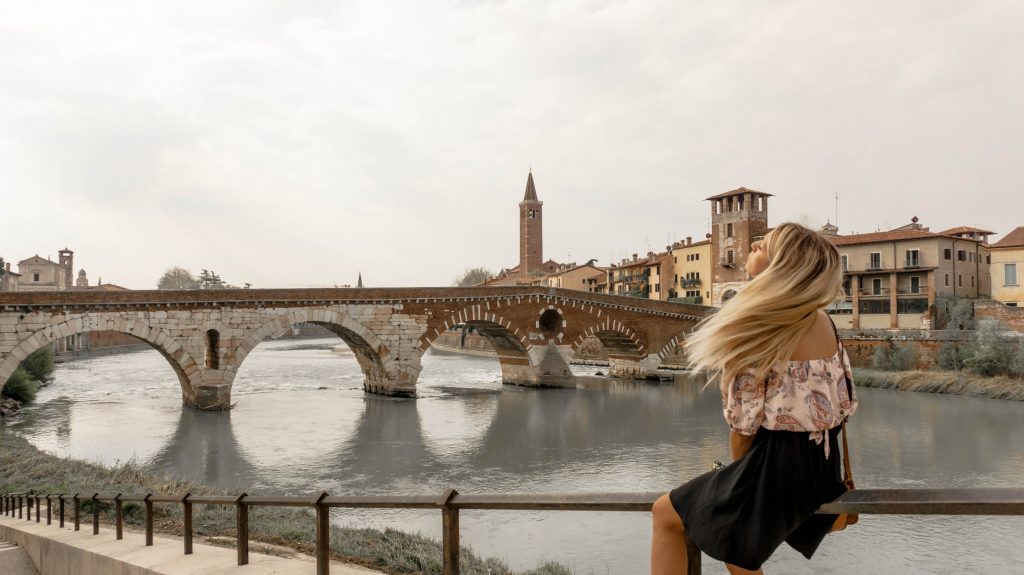 This must be really annoying for many! It was super, super annoying for me as well. Moving from the United Kingdom to Italy. When I moved from a place where whatever my problem was, I could sort it quickly, and nothing took ages, I thought I'll go crazy in Italy, during my apartment hunt, and bureaucracy handling.
The agent told me, that in Italy everything takes time. You need to accept that like truly accept it, and then, you won't stress on it anymore. And yes, indeed! As soon as I accepted this, I was enjoying the days in my b&b, while I was waiting for my apartment to be ready finally, and I didn't stress.
Everything takes time because nobody's rushing. This isn't just about moving, paperwork, or work. It's true for every single aspect of life. Human connections, love connections as well, everything takes time. If you want to rush an Italian into anything, even such as a meeting, they will freak out.
Just enjoy the little things in life, and time brings everything when the time is right! If you can truly adopt this mentality, you can easily live the Italian slow-living lifestyle, and your stress level will be definitely lower!
Speaking of which, it's 2 p.m. so my dolce far niente time is up!
---
Evening walks before dinner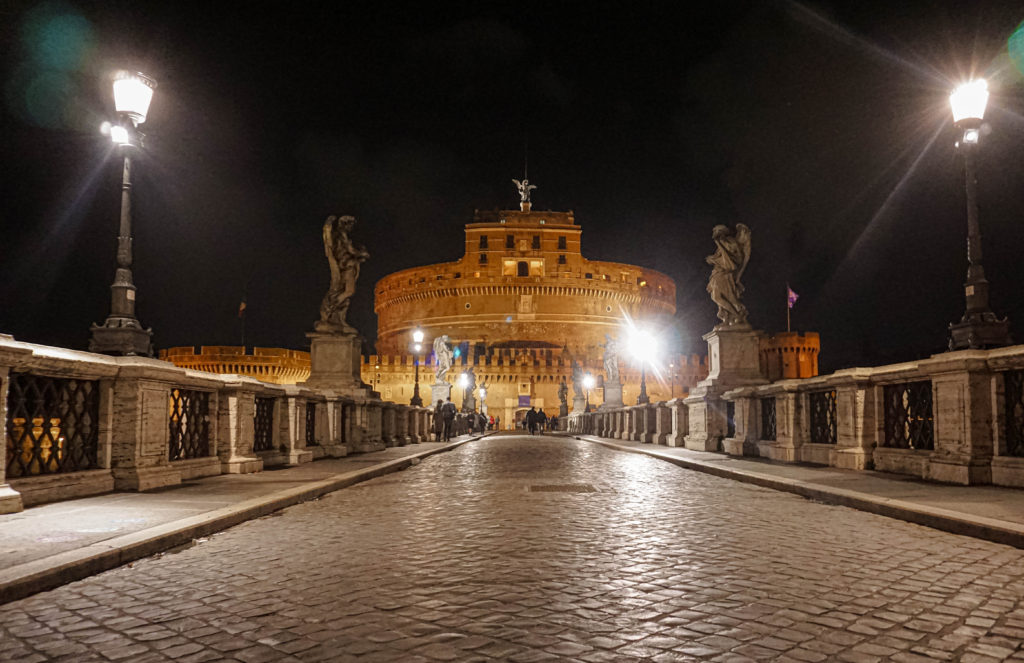 Well, one of the essential parts of the Italian slow-living lifestyle is this! In the evenings, before dinner time, you see couples walking around the streets of the town, holding hands, chatting. You see people doing that alone (not chatting), or with friends as well. An evening walk is both calming and relaxing.
Plus, it gets you a little bit in shape before a great dinner, which is again great! But the beauty of those walks is basically in the walking itself. You're not pushing your phone like a crazy person, your brain is not buzzing of ideas, problems, thoughts.
You are just walking, enjoying the surroundings, admiring what you're seeing around you. It's honestly like a meditation, after a long day, at work, you're just leaving everything behind, and clearing your mind. It really works!
---
Appreciate the beauty of simple things every day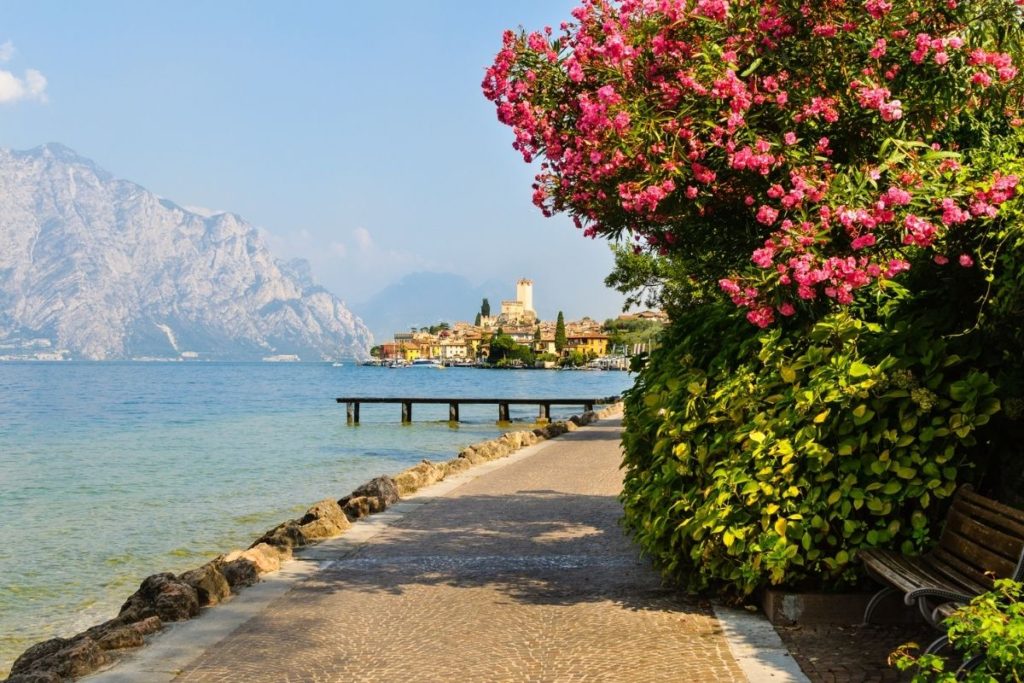 This, I learned years before I moved to Italy! Learning to appreciate a view, a beautiful flower you're passing by, the sun, the taste of your morning cappuccino, a pastry, cold wind in the heat… Appreciating our health, that we woke up today, the food we put on the table, and basically everything.
If there's one truth I learned about this side of the Italian slow-living lifestyle, is this:
Your everydasy get just much better, happier, enjoyable and the negativity that could come from anything, such as bad traffic, or a bill to pay, that has a much smaller impact on you.
By learning to appreciate the beauty in every small, let's call the normal thing that's around you, the frustration of the bad aspects is lower. And that, my friend, leads you to a happier life, and also raises your self-awareness!
Stop and savor your morning coffee, the taste of a great dish, the smell of a flower. That's the key, to stop and appreciate! Because yes, we all have a quick thought in our mind if we see or do something that's positive, that we like, but usually speaking, we don't stop for a few seconds, minutes, to actually appreciate it.
---
Less technology – More face to face interaction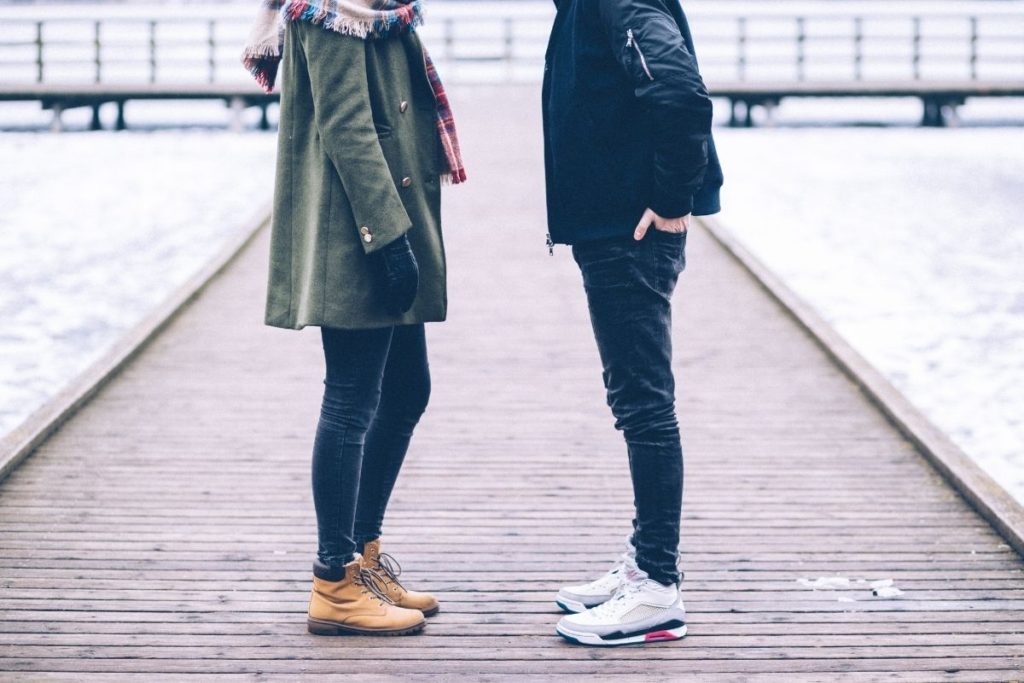 In Italian everydays, things are literally based on human-to-human connection. This goes so much further than if you want to find out the monthly rate for the gym, you will have to go to that gym and ask them in person because there's no way they're going to tell you over the phone!
It sounds ridiculous, huh? Well, that's what I thought too!
But here's the thing! In the Italian slow-living lifestyle, the human-to-human connection gets such a big meaning, because let's admit it, this connection has again a really positive impact on our lives, on our health, and on our happiness too. (Not the fact that you have to walk to the gym to find out the price). But in usual…
A personal example would be my favorite restaurant in Rome. They aren't the most famous ones, and probably there are even better ones than these four, but I happily choose every single time, because I know the owners, the staff, and every time I'm there, I feel welcomed, at home. That's the true Italian way of life!
When you don't know anybody in a place, you're not having that human connection that would create a bond between you and a place. Or even a service, a restaurant, a town, a whatever. And without that bond, it becomes soulless. And if it's soulless, how could you love it? Or feel connected to it?
The perfect explanation why I never fall in love with any place, or anything in London. I admired, I loved to visit, but there wasn't any kind of deep, human feeling based connection between me and London.
---
The time on the clock doesn't matter, the moment of happening does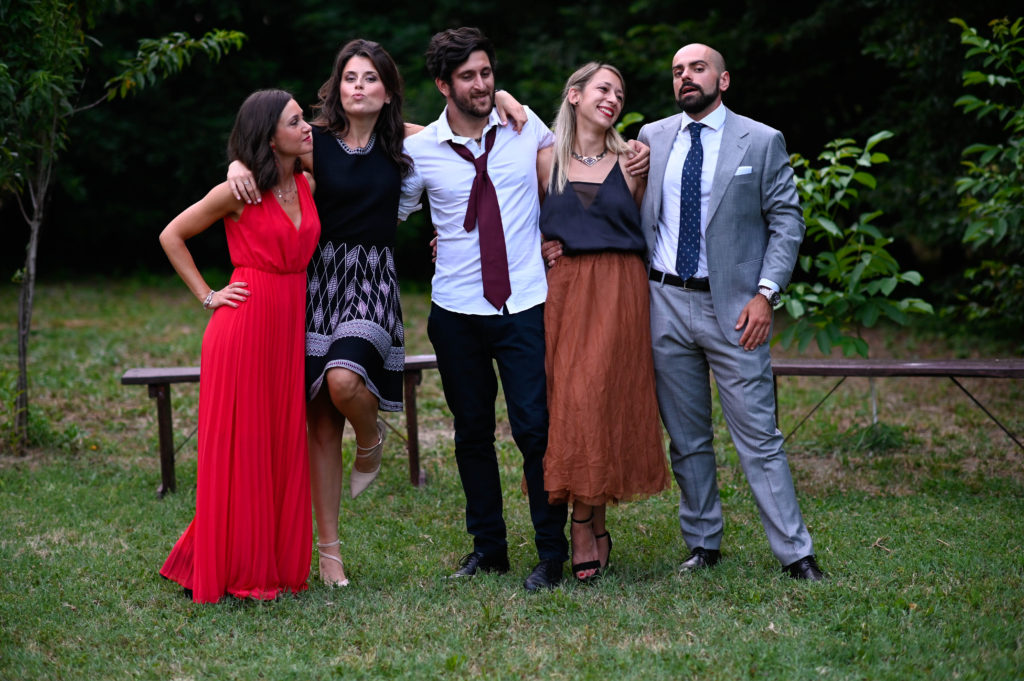 This is basically the root of the Italian slow-living lifestyle. As we may all know, people in Italy aren't really punctual. And here, that's not a big deal at all! It's not the time that your clock is showing that matters!
What you've been doing before, has to be done. And the important is the purpose, the moment of arrival, and everything that's going to happen afterward.
I'm not sure if it makes sense to you, but it absolutely does make sense! Linking the part of not rushing, and everything takes time, with the part of appreciating the small things, TIME will lose its importance. Important is the achievement. The moment of joy that comes when you get to get something done, meet someone, etc.
---
Benefits of the Italian slow-living lifestyle & how to adopt it?
Well, the biggest benefit of the Italian slow-living lifestyle is definitely the happiness. I mean, do you see grumpy Italians all over the street when you're in Italy? Yes, everyone can have their bad days, but when they do, they also let it go fast.
This mindset and lifestyle bring fulfillment, love, appreciation towards your surrounding, yourself, and others. The fact that it's called the Italian slow-living lifestyle is already telling you, that the other benefit is the low-stress level. You're not stressing on things that aren't important. You're enjoying your existence! And you're not running! Again, the true Italian way of life!
How to adopt the Italian slow-living lifestyle?
Read through over and over again the above-mentioned facts and details. Memorize them, and start one by one to adopt them. When you wake up, smile at the sun. When you taste your morning coffee, just look at it and think (or say it out loud if that's better) that "You are just so tasty! I'm so grateful for you now!"
Appreciate the moment, the taste, the person, every good that's happening to you! Every good thing that's surrounding you! Find the beauty in your life, in your environment, and notice it, stop and appreciate it. Focus on the now, on what you have to get done, and don't stress about the next step before you even got to it! Italian fashion is usually based on this simplicity combined with some elegance. You can read about that too!
Eat with joy, enjoy the tastes, forget counting the calories! And here, I'm not talking about trash food! Cook something good, an easy pasta dish, a great meat dish, a salad, and enjoy every bite. That's the key!
---
Pin me: Italian slow-living lifestyle lessons
---
Planning a trip to Italy? Find the best accommodations!
---
---
Italian slow-living lifestyle lessons