Central Park is a real escape. Not just for locals, but for the visitors as well! You might be wanting to visit because you just want to explore what to do, or you want to have some quiet, hang out with friends, or just have a clear breath after the crowds and skyscrapers, it's a great place to run away. These 6 things to do in Central Park will for sure keep you busy, and relaxed ad the same time.
If you are a first-time visitor to New York, and you'll feel the city overwhelming the first period, just go to Central Park and let it all go. I did the same! A beautiful place surrounded by immense buildings, where you can recharge, connect, and enjoy the moment!
6 Best things to do in Central Park in New York City
---
1. Just walk around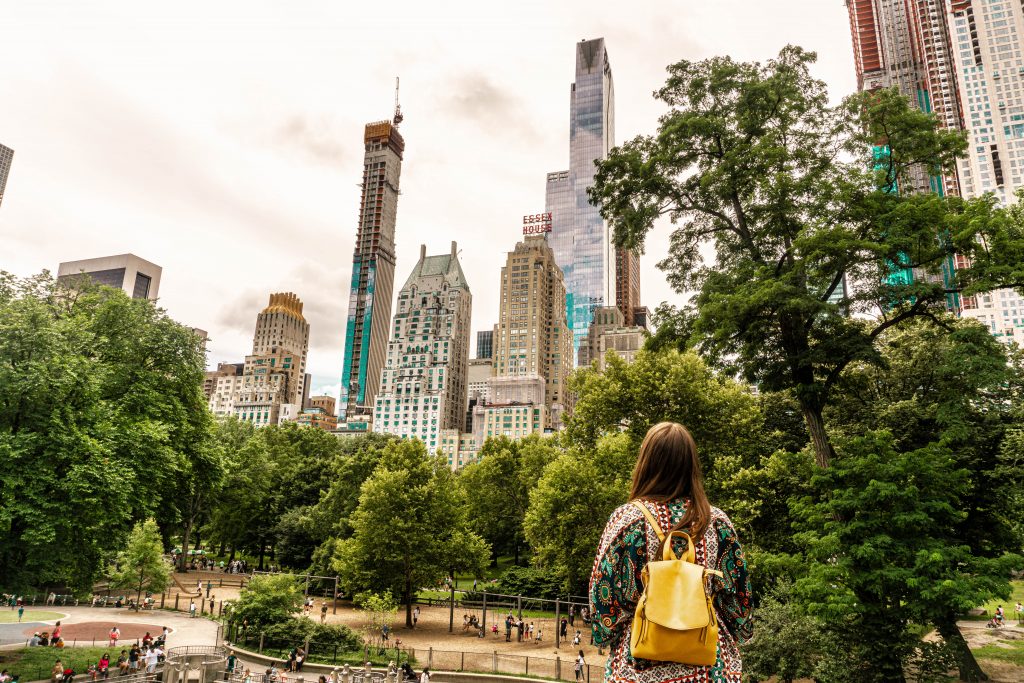 Central Park for me was the rescue place where I've been hiding from the crowds of Manhattan. I wasn't used to a huge city like this at all, and in the first few days, it really felt as it was too much to handle. Since my second day in New York City, I've been sneaking out to Central Park from time to time.
While I was out there or is there, I was every time walking around, cycling, boating, eating, and enjoying cool performances I caught on site.
When I first stepped into the park, I fall in love with it. I loved Central Park with its rocky spots, from where you see the concrete jungle beyond the trees, the beautiful and calm lakes, the lovely flora and fauna. You wouldn't think when you're first visiting New York, how colorful is nature here! I personally didn't even imagine it, and it was a great surprise!
---
2. Chill in a boat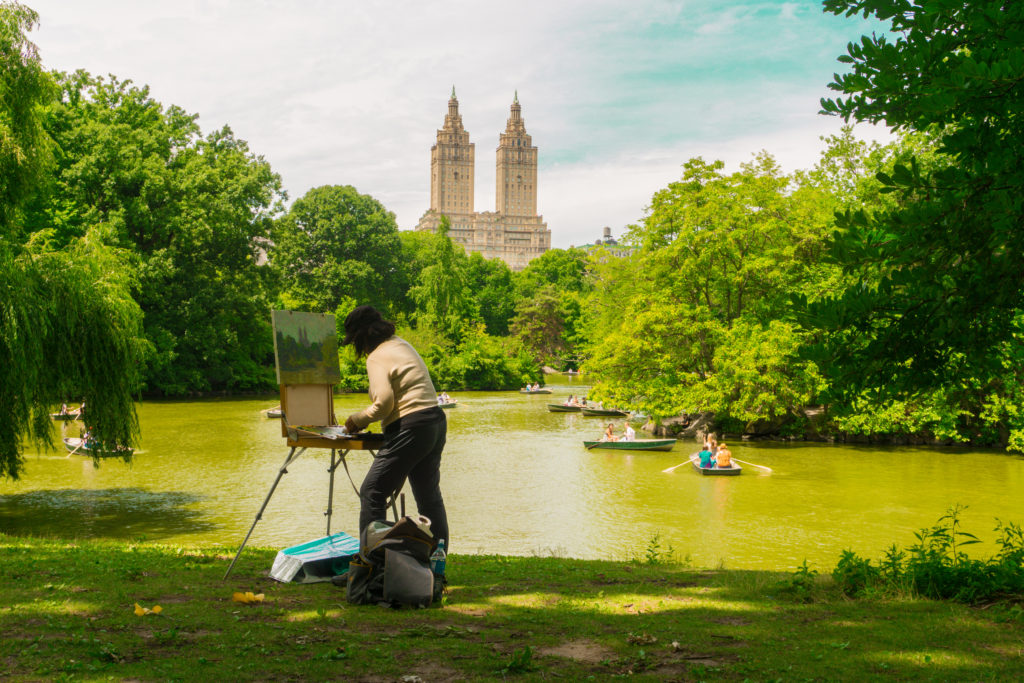 There's nothing more iconic and more relaxing than chilling in a boat on the lakes of the park. It is honestly one of the top things to do in Central Park, especially when you're feeling overwhelmed by the busy city. Many of us might feel like that when we are for the first time in a city as busy and as big as New York City. You can consider this point one of the best New York City travel tips for first-timers actually if you get to the point that you just need to get out of the concrete jungle.
Absolutely ideal if you just want to be alone, and do something on your own. Obviously for couples and families will be a great activity too for some quality time spent out there. The price to rent a boat is $15.00, and you'll be paying $4.00 for every additional hour. Look for Loeb Boathouse.
You can always sign up for organized tours as well, which include boating!
---
3. Central Park Zoo
Central Park Zoo is really iconic, and it's something if you're on a trip with kids, you'll want to do in Central Park.
I haven't been to the Central Park Zoo personally. To be honest the most I've seen of it was in the Madagascar movie! I personally don't visit zoo's as I am not supporting animal captivity, for any reason to be allowed!
However, for those who are interested, the prices for adults are $19.95. Visit the Central Park Zoo website for more information!
---
4. Sunbathing in Sheep Meadow?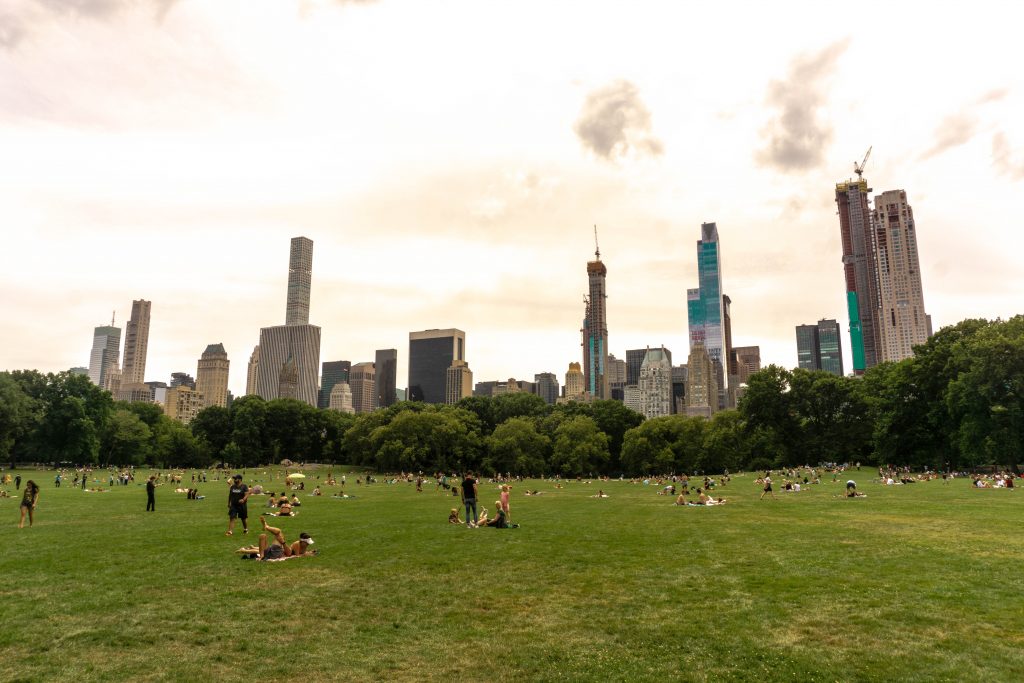 Sunbathing in Sheep Meadow was one of my favorite things to do in Central Park!
When you're for a longer period in New York, and you don't have the opportunity to run out of the city every weekend, the Sheep Meadow is the place you should be going for sunbathing!
Especially in that humid NYC summer, you want to just be out there!
Sheep Meadow is also a great place for spending some time out in the park with your family or friends, even for a picnic.
During the weekend it can be busy, but during the week, it's quite nice. As on the attached picture you can see, it's a lot of space for everyone!
---
5. Food, vendors, and artists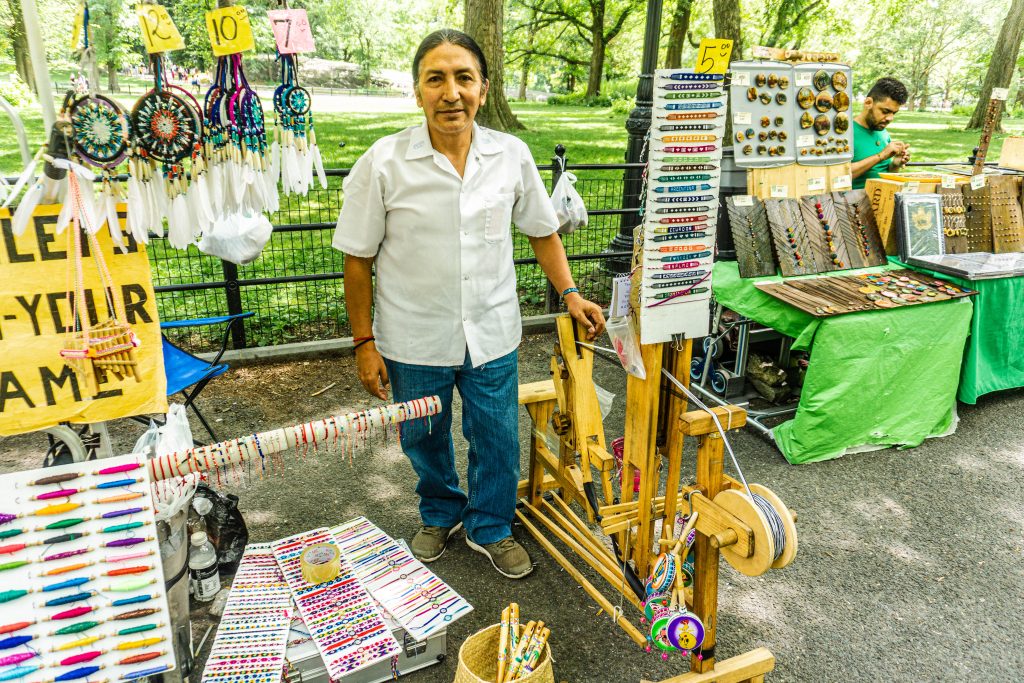 I adore people who are making and selling hand-made stuff. This amazingly nice man is making beautiful bracelets, dreamcatchers, and dreamcatcher bracelets too. He was kind to show me how he's making his products on site, and he told me he loves doing it.
I got myself a dreamcatcher bracelet, as I'm in love with dreamcatchers, but I already have quite a few of those. Bracelet though, I didn't have one before, and he made me a very cute one!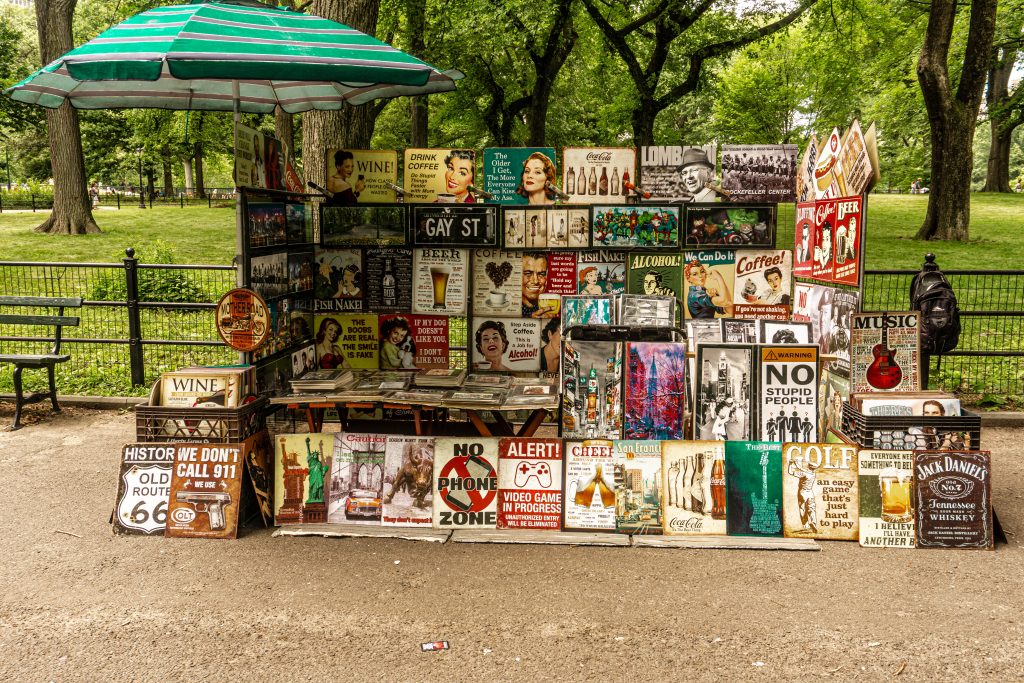 Another thing I adore in Central Park, is that there are so many stalls with deco pictures, printed on either canvas or metal. Probably the best in these stalls is, that each one has a different style, so you're not running into the same products all over again! If you love collecting home decor stuff from your trips, you'll adore these vendors!
I have to admit, I got home from NYC with 3 different pictures I bought from different vendors around the park, and they are all decorating my apartment now.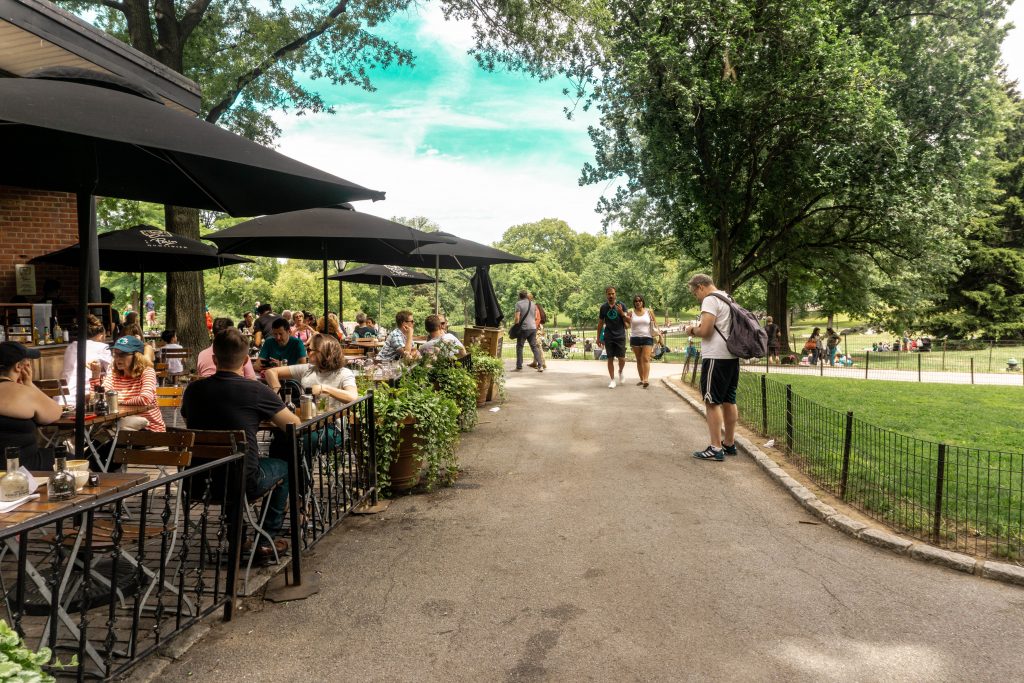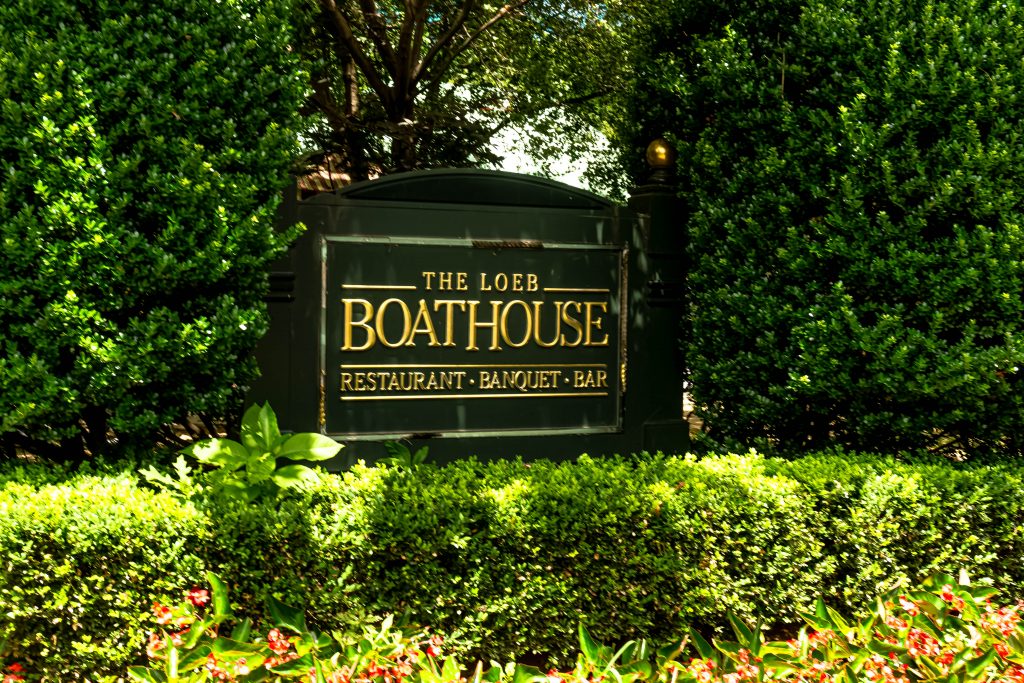 And obviously, food can't miss from our things to do in Central Park. There are cute brunch spots like the Loeb Boathouse, but not just. If you're walking around, you'll find many great cafes, with outdoor tables too, to enjoy the peace of the park.
If you want to get something really American, well then look for the American Hamburger stall for some really great hamburgers and hot dogs. Mine was amazing! I'm still dreaming of the taste of it with those pickles…Yumm!
---
6. Rent a bike in Central Park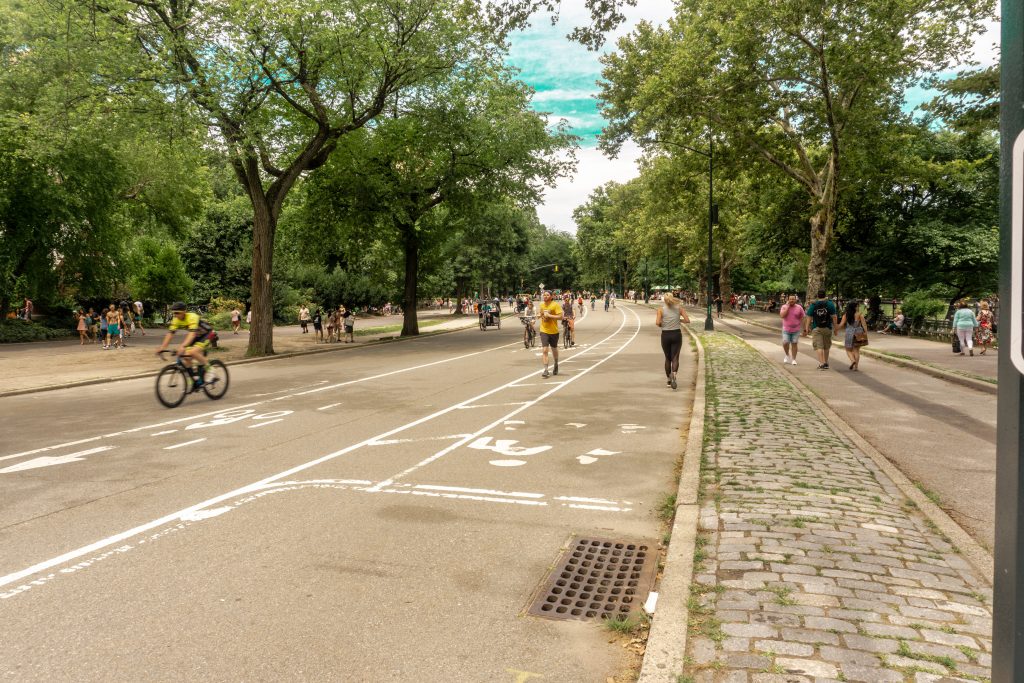 Well, outdoor activities are obviously top must do things in Central Park. Renting a bike and exploring the immense park like that is a really great idea. Especially if you're visiting in the summer months! Those threes are not taking away the humidity, and walking might just get really painful, so why not hop on a bike?
There are city bikes you can rent straight away there, using apps or this one from GetYourGuide might work even better. Or you can book bike tours for yourself if you don't want to be pedaling around alone.
---
Why is Central Park Unique?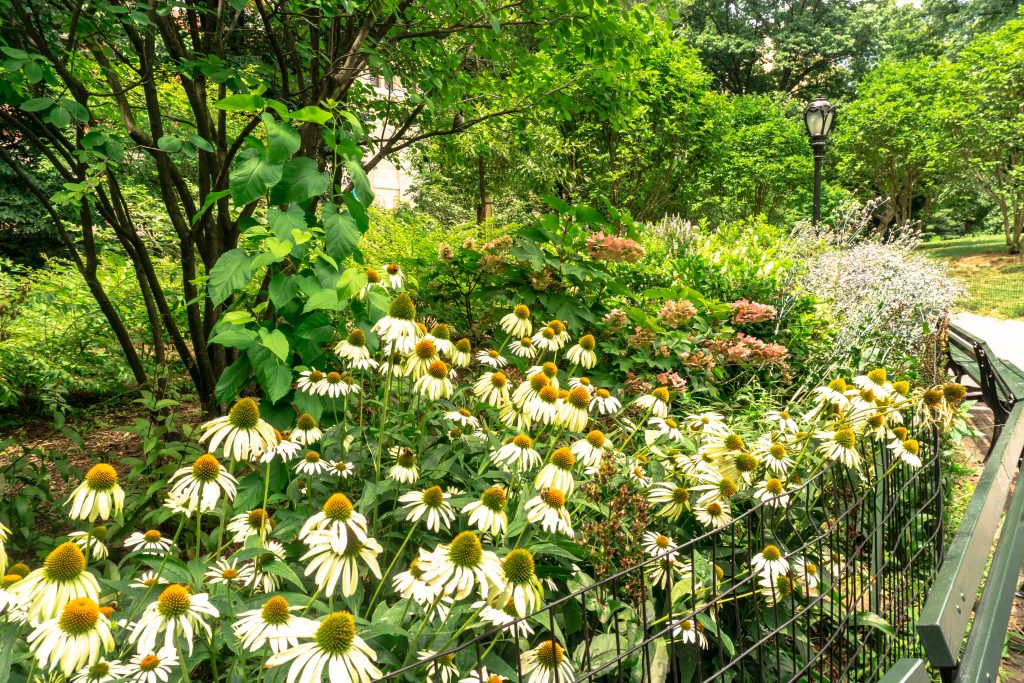 The natural habitat of Central Park is really rich, and you can discover so many types of plants all around. Most of them aren't allowed to be touched either! And, don't forget the animals that live in this park, surrounded by concrete!
Central Park is the home of many types of small mammals and many types of birds as well. You just need to look around, and you'll see them!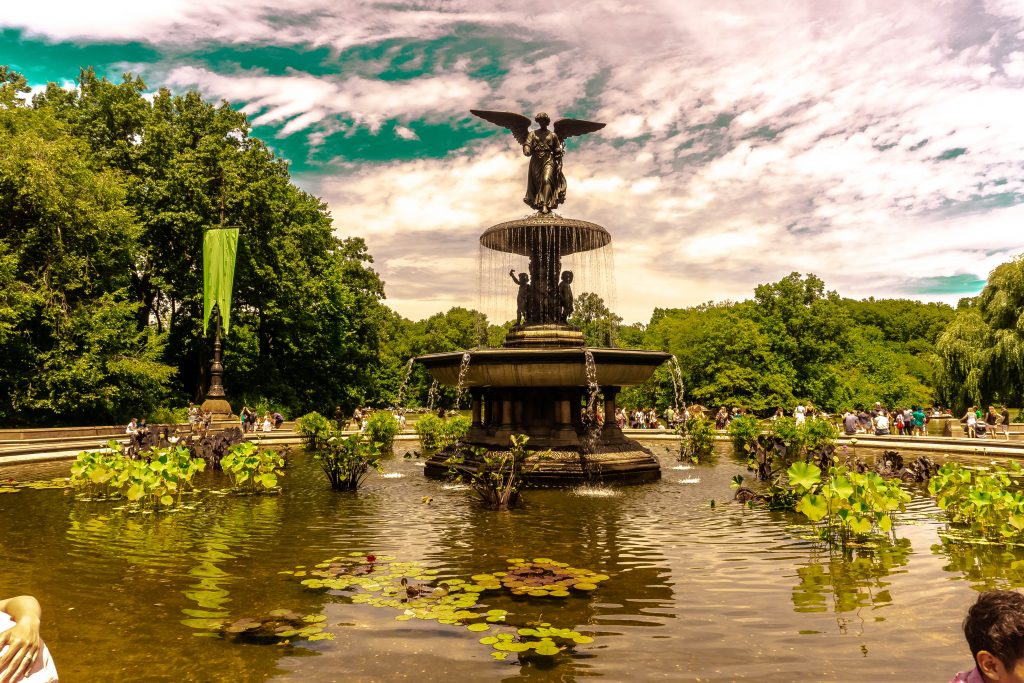 Another reason why Central Park is so unique, and why I'm encouraging everyone to add these things to do in Central Park to your itinerary, is because it's super stuffed with beautiful monuments. Architectural masterpieces, beautiful bridges, and fountains are to be found all around the park!
It's really really worth visiting Central Park, and not just focusing on what you can find inside the city. This is inside the city too! But it's more natural, more peaceful, cleaner, and more beautiful than anything else you'll see in New York! Just dedicate a couple of hours to it at least! I promise you won't regret it!
---
Where to stay near Central Park?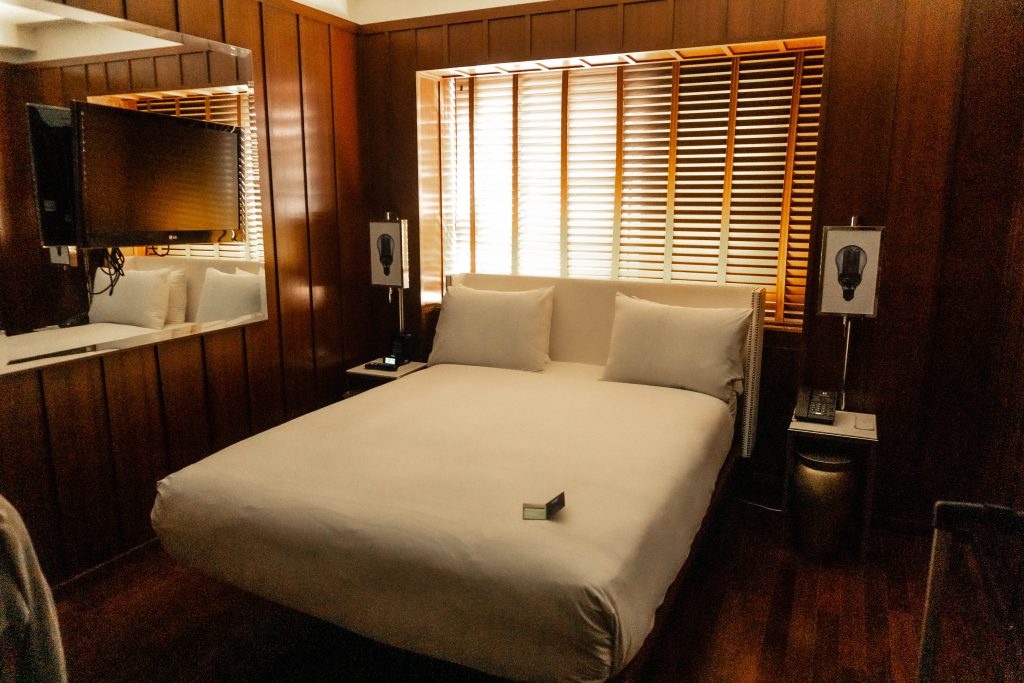 So, I've been staying near Central Park, on the corner of the Upper West Side basically, this spot was awesome for a newbie in New York City! The Hudson Hotel is steps away from Columbus Circle, where you've got a couple of subway lines passing, so it has a great connection to the south parts of Manhattan!
This hotel was also really safe, and clean. Hudson Hotel has a nice terrace as well, to sit outside, and a bar & restaurant where you can get some awesome burgers, but obviously not just! It's a mid-budget place, but considering its location, Hudson Hotel actually has some great prices!
---
---
Pin Me: 6 things to do in Central Park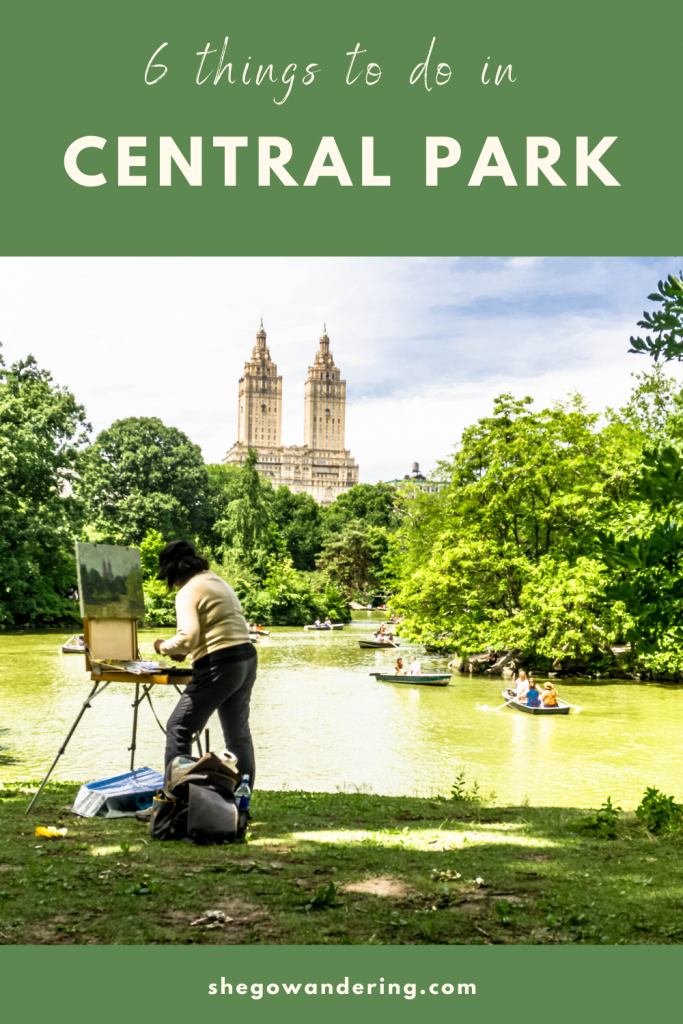 ---
Find the best accommodations for your trip to New York City!
---
---
6 things to do in Central Park, NYC