My journey to New York was very colorful, as first-time overseas, alone, traveling through multiple countries in Europe. That journey, however, I never admitted but triggered something in me that overcome and changed my whole perspective of seeing my life. Now, while I was visiting New York, the first part of my stay I spent in Manhattan. And staying in Manhattan was…
---
Arriving in Manhattan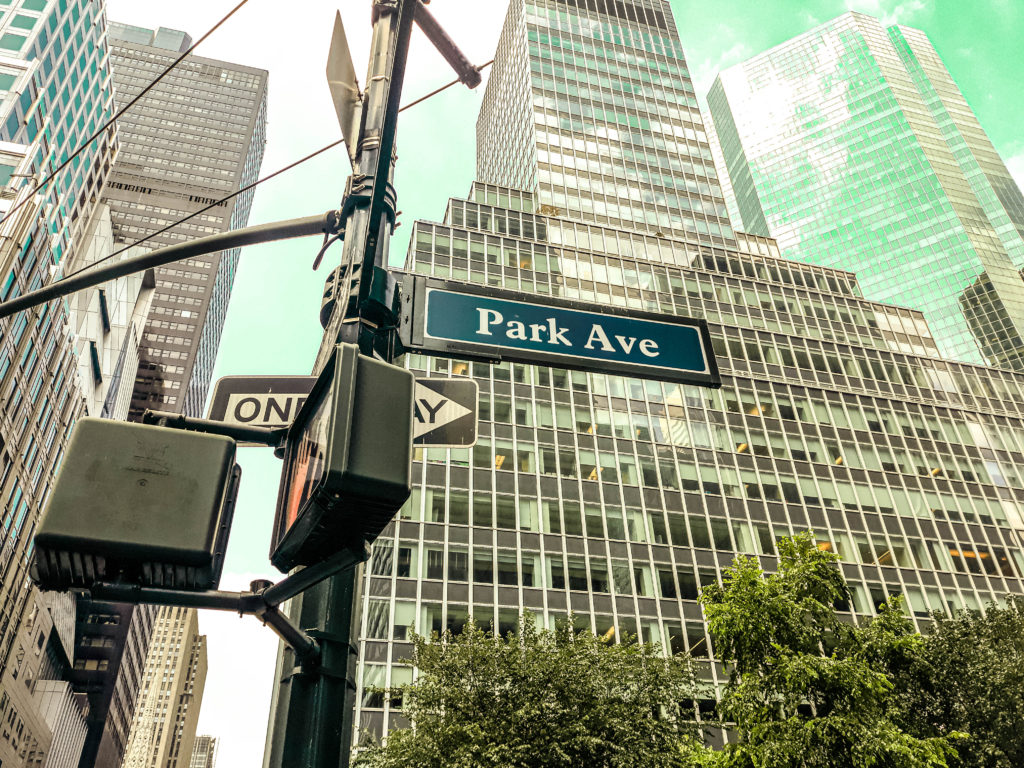 When I arrived in Manhattan, it was like a dream. A little bit it reminded me of Carrie Bradshaw, and how the Sex and the City series starts when she arrived on the island. You can read my story with that first impression of New York as well!
The shuttle bus dropped me at Briant Park, where the first thing I've seen as soon as I managed to get my luggage together was the Empire State Building. Just like a dream!
---
As I was alone, I didn't want to stay on lower Manhattan, as I wasn't perfectly convinced, if that's safe for a European girl who's for the first time there. Instead, I was staying in the Hudson Hotel, near Columbus Circle, a block away from Central Park.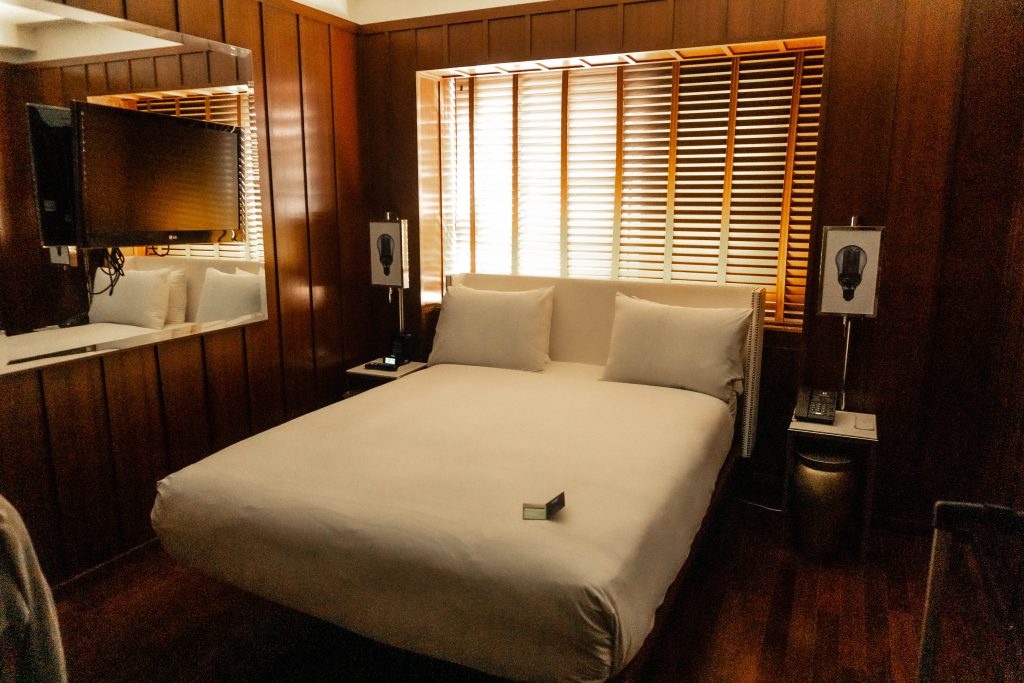 ---
I have to admit, on the subway, and the tunnels underground, I was a little bit scared. So many people, so many scary ones as well. Everything was really dirty, overused, and let's face it, ugly. But, like everything in New York City, the grotesque contrast was just fascinating, even on a subway.
Near Columbus Circle, I've seen the first skyscrapers from closer, and I was just fascinated by them! However, the fact that you can't see the sky just in a straight line above the street was very strange for me at first.
---
The Hudson Hotel in Manhattan
The Hudson Hotel was really great! Thank God, the receptionists noticed straight away, that I'm a bit anxious, and I feel a little bit lost. They helped me out and guided me to the bar for a free drink, so I can put myself together.
As soon as I got my beer, and went outside, on the rooftop terrace to breathe, and process that one of my biggest dreams came true, something strange happened, again!
I mean, I was just 1 hour into the Manhattan story, and an actor from Hollywood (yes, I have seen him in movies) walked there, and asked me if he can join me. Every hour spent on the island made me feel more and more like I'm in a movie myself…
---
First evening in Manhattan
That first evening, with my jetlag, I couldn't do much, and I admit that I was scared of wandering around in the dark, even though the streets were still super crowded. All I did at that time was to go for a walk in the neighborhood, to hunt down a bar for another beer, and that's it.
I found an Irish pub – not really Manhattan-style – nearby, where I had a Guinness, which definitely didn't taste at all like the one in Europe! The jetlag was killing me, and I didn't want to fall asleep on the streets, so I headed back straight away to my hotel.
In front of the Hudson Hotel, I met again my actor, and we spent some time chating, which after I went straight to bed. Again, thanks jetlag, the next day I was up at 6 am. I didn't really had anything to do at that time, so I turned on the TV, and well, I got to watch what happened in New York overnight.
It definitely didn't help on my fear, that I've seen 3 blocks from the hotel that a car was put on fire, nor the two murders of which one was really sick. But, at 8 am I have put myself together, forgot about the news, and headed down for a coffee and breakfast. I never had a burger for breakfast before that morning, but the breakfast burgers at the restaurant were really, really great!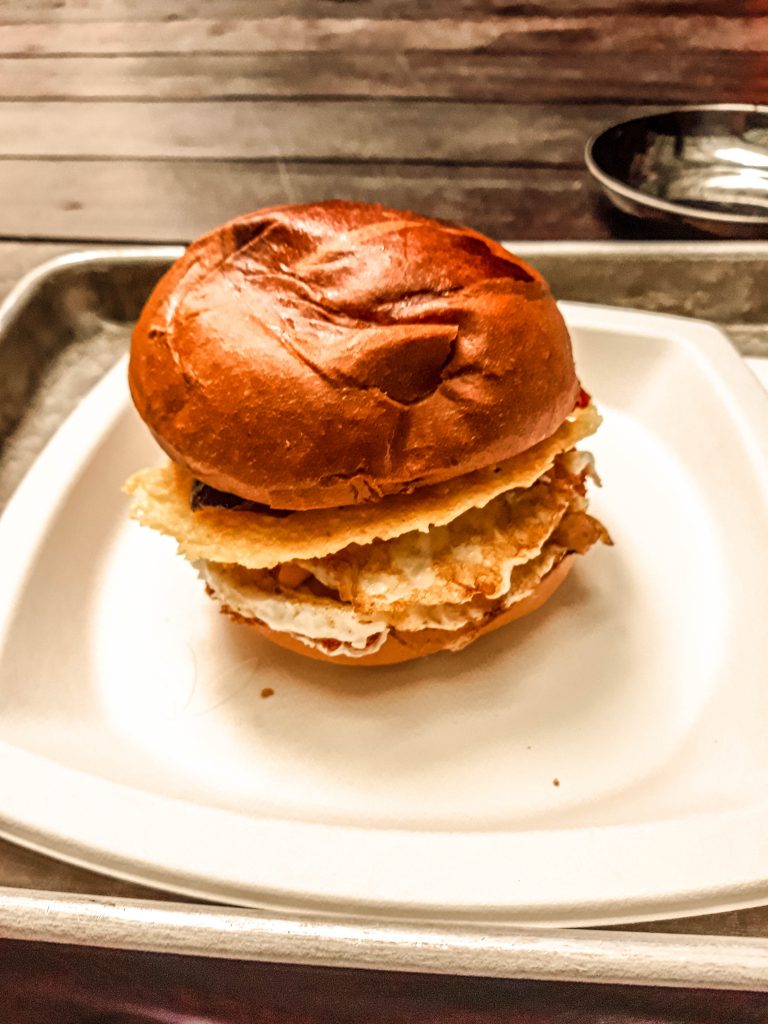 ---
First full day in Manhattan
I spent again the day just in the neighborhood. First, I went to try and find a converter for my European chargers, and that was a nightmare! Please, if you're heading to the US, get your converter at the airport! I spent more than 3 hours trying to find it in shops, which after I finally managed to get on, just not in electronics shops. In each case, if you're visiting, have a New York itinerary ready, since without, everything just becomes chaotic.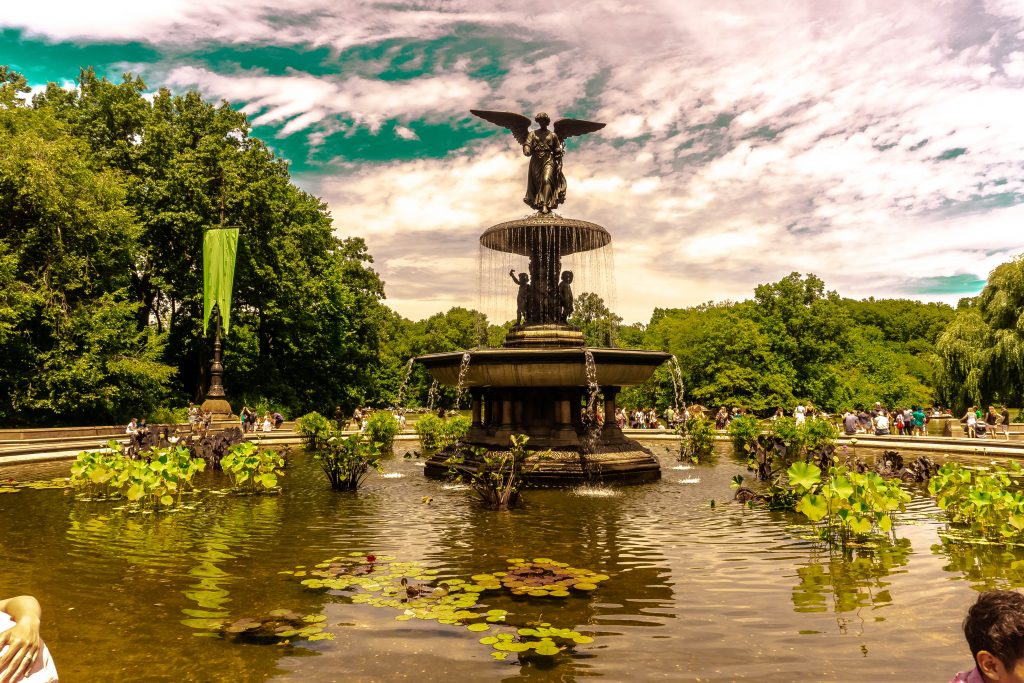 The famous street-side hot dog couldn't be missed while discovering the neighborhood either! By midday, I got into Central Park, and I spent basically the whole day there. There's so much to see and do in Central Park, that if you're on a trip, you will need a full day!
That evening I decided to go to Lower Manhattan, to East village, as I was reading online, that there are some cool bars! Well, they definitely weren't where I ended up, but I still stopped for a drink in a random one. As my jetlag was still messing with me, at 10 pm I was going to sleep again.
Third day in Manhattan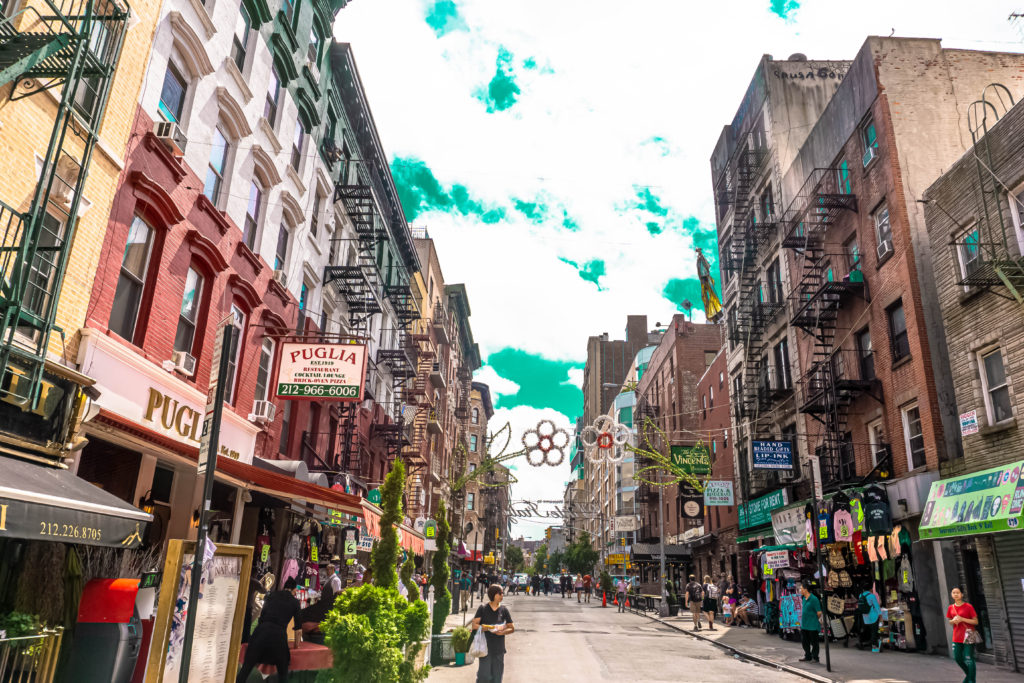 The third day was better. Much better! I still woke up at 7 am, and I still watched the morning news, but I went out that day in the city with much more confidence. That day I explored Little Italy, China Town, and the Financial District as well. It's worth checking out the best coworking spaces in Manhattan if you're looking for great spots you could work from! In the evening, I decided to skip trying to find a place on the other side of the island, and instead, I was working on an article, then went to sleep again way too early.
Last days in Manhattan
Over the next days, before heading to Upstate New York, I've been exploring more parts of the Upper West side and Upper East side, as well as Greenwich village, Soho, and Midtown West.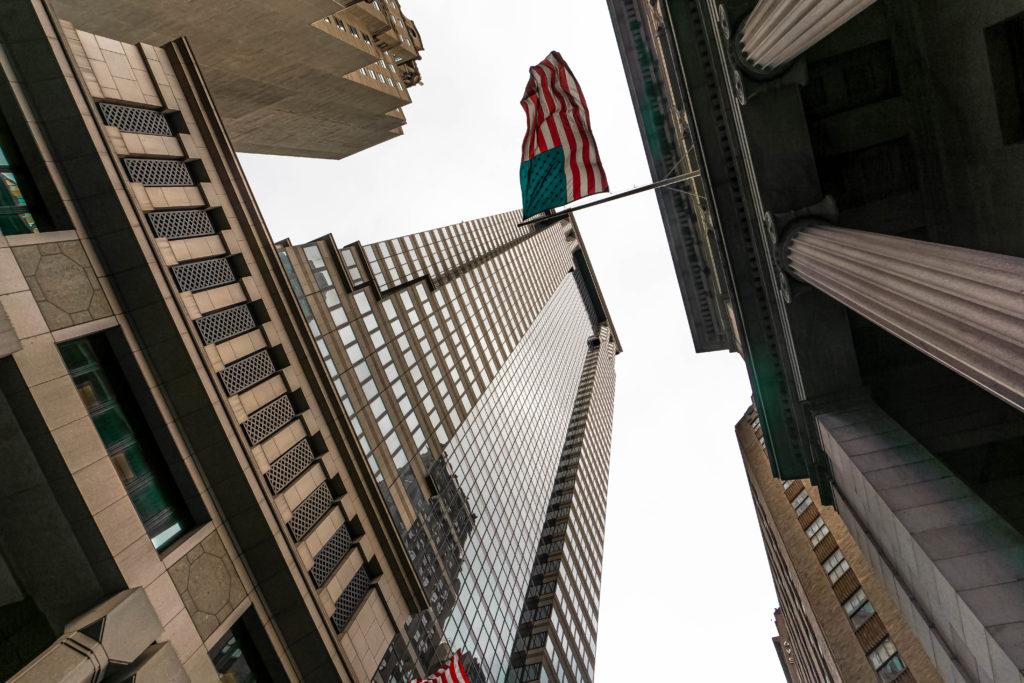 To be perfectly honest, I was super grateful for being able to get out of Manhattan for more than a month, and just adjust to the United States in a more peaceful environment, before getting back to New York City again.
For somebody who's really not used to those streets, those huge buildings, the dirt, the noise, the crowds, that break was needed. When I arrived back to the big apple, I was much more confident and less terrified of anything I've seen or experienced. During the second part of my stay in the city, I felt already like home, and I actually started to hang out with locals a lot more often.
About this, you'll be able to read shortly, with the 2nd part of my New York experience, when I was staying in Brooklyn. Make sure to subscribe to my newsletters, so you're not going to miss it!
---
Pin Me: Visiting New York – Part I: Manhattan!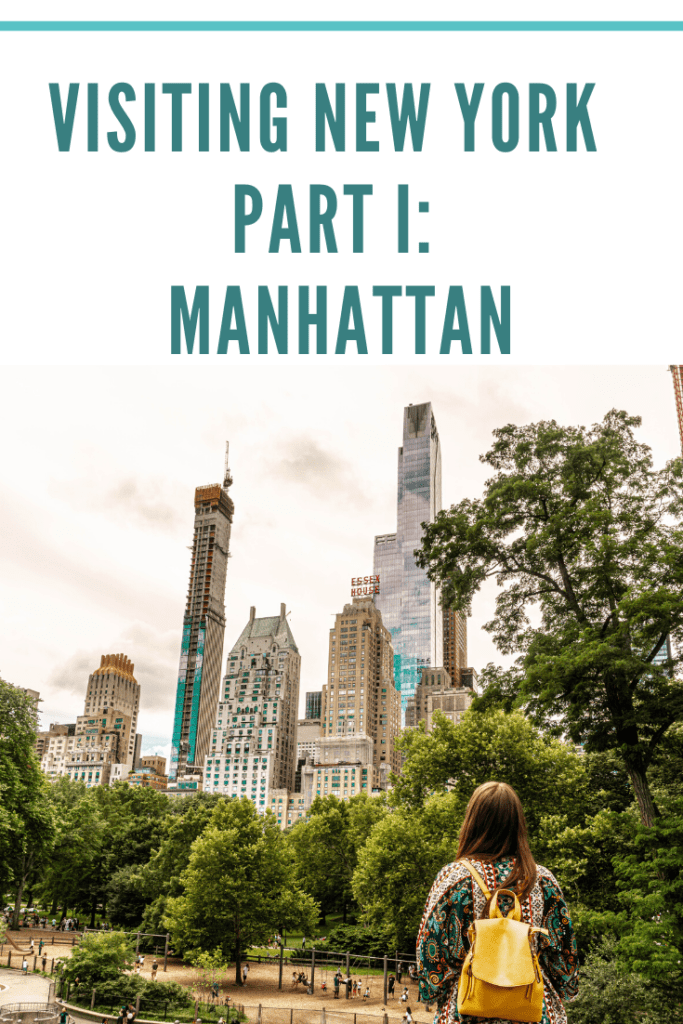 ---
Find the best accommodation for your trip!
---
---
Visiting New York – Part I: Manhattan