The whole idea of moving to New York came from nowhere. Basically, in June 2018 I decided to move abroad and I've been looking for jobs all around Europe, which allow me to build my blog business nearby. In the meantime, a great opportunity showed up on the horizon, to spend 2 months in New York. Obviously, I put straight away my job hunting on hold!
I've been to Italy at the beginning of July when this opportunity landed on my phone, so I basically was trying to figure out things while I was on another trip. One week after I returned home, I was already all packed and ready for the US.
---
Oh, so you're going alone? Well, good luck with sorting out everything…
Things were happening so fast, and I didn't have any routine at that time to just jump from one country to another, without big preparation. I didn't even have a passport – as I wasn't traveling outside of Europe since 2009.
So, I went to get my passport done in 24h emergency service in Budapest. In the meantime, I was waiting for my travel allowance for entering the US (didn't need a visa).
Then, I went to Vienna for one night, as I found the cheapest ticket to New York from there (and it's just 3 hours' drive from Budapest anyway).
I was always terrified to fly above the ocean, so I was trying to sleep through the whole flight. Then, after we landed, at the airport, this exciting feeling caught me…
I was wondering before, if I will be panicking and if I will feel lost in the big city alone? But it actually felt so natural and familiar, like it's not my first time in New York.
---
Getting used to this new world, step by step…
At the airport, I got my extra-large iced toffee frappuccino (something I wouldn't drink otherwise ever in Europe), and I went to catch the bus, to get to Manhattan. The coach dropped me at Bryant park, and without any problems, I headed straight to the subway.
When I got my ticket and tried to get over the gate, the ticket wasn't working…
My first social contact in the city was with a kind of typical Manhattan woman, that you see in the movies. Beautiful, impeccable style and confidence. She was really nice, and she offered me to use her pass to go through. The first unforgettable memory and impression collected!
I was really proud of myself, that I managed to get on the right subway line, as the NYC subway is let's say, challenging…
After I checked in my hotel and freshened up, I went straight to the bar. What else? They had a super cool outside terrace and I just wanted to sit with a cold beer. To take a deep breath and after 20 hours of traveling, just stop for a second and process everything.
---
Another interesting experience, being just one hour into New York City…
While I was sitting there, a guy walked by and asked if he could join me? I was like, sure why not? He straight away started to talk, and after a few minutes of chatting, he asked me if I would join him to a Broadway show? As a European, first time in America, I could've been like OMG OF COURSE! But I've just seen too many thrillers in my life haha…
He asked me if I know who he is?
The question itself was already weird but anyway, how should I know? So, it turned out he's an actor, he's living in LA, and he was there just for a meeting.
I've seen some movies he was playing in but I never actually memorized his face (Ops!). So I was like okay, nice to meet you… I came up with a pathetic excuse of being tired due to jetlag, then I sneaked out for an evening walk on the West Side, alone.
---
First thing I learned: Beer is so expensive in Manhattan!!!!! A glass (not even a pint) of beer costs $9,00 (in Brooklyn is $3,00 – $4,00)! And it was very bad too!
Anyway… I've been walking around for like 3 hours, then around 11 pm, I went back to my hotel. I went up on the terrace again, and the actor guy showed up again…
He came to ask me if I wasn't supposed to be sleeping? As that's what I told him when I first shook him off. Then he asked me if I want to join him for the weekend in the Hamptons, as he's invited to a movie director's birthday party?
---
Excuse me, did you just say a party in the Hamptons?!?
(For our actor: I can't wait for you to read this post!)
Even if the Hamptons and the Hollywood stars were so really, very, badly, tempting, I refused the offer… For a small-town European girl, this was just way too much! I was really trying to keep up with New York City but I just couldn't. I think now (2021) I'm still in a cultural shock for that summer.
---
First day in Manhattan… When the pink sunglasses come off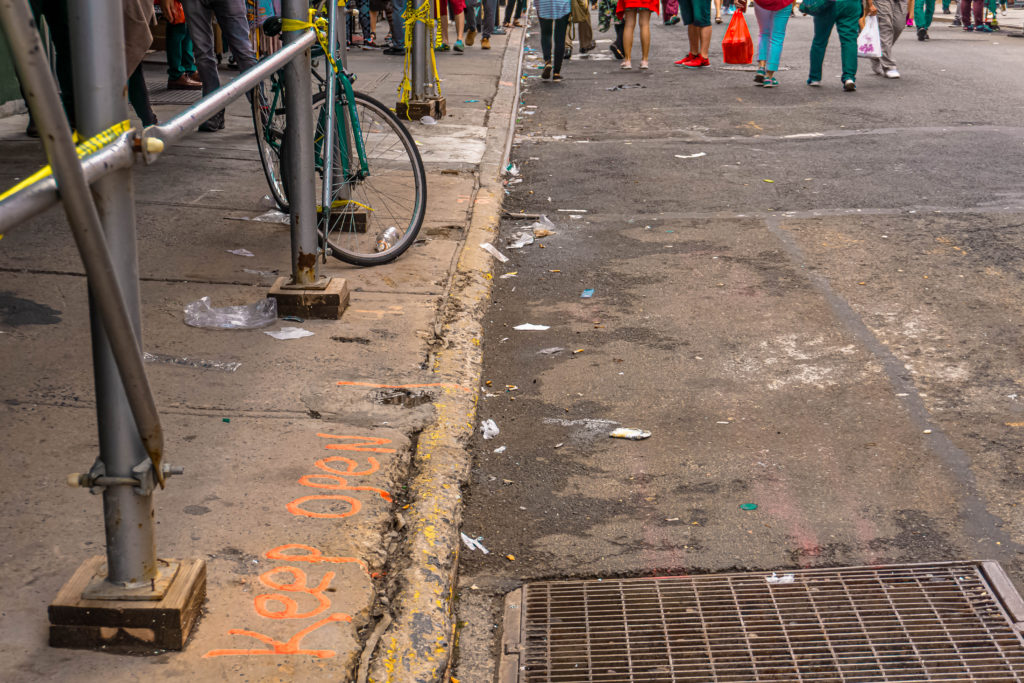 The next morning, thanks to my jetlag, I woke up at 6 am. First, I started to watch the news, but after the 6th serious crime in NYC that had happened overnight, I turned off the TV.
I've been sitting for 4 hours in bed and just kept thinking about everything that happened the first hours in Manhattan. The lady in the subway, the rooftop terrace near Central Park, and the Hollywood actor? I mean… It was kind of overwhelming, in a positive way!
On my first actual full day in Manhattan, I started to notice how dirty this city actually is! Old and creepy subways, the chaos, the dirty streets, the noise, and with that humidity the smells were horrible as well… Well, let's just say that my second impression wasn't as positive…
---
The first waves of Manhattan…
I couldn't help but wonder if I made a good decision by coming to New York for such a long time? I was very overwhelmed with Manhattan!
I wasn't used to so many people, and so many weird, creepy things I've seen in just one day. One shock experience was followed by another… Soon, I realized that it's just how New York is. Beautifully shocking, unique in every form!
I learned that I just needed some time to adjust. Slowly, but my solo trip to New York started to become more fun and less hassle. After I spent a couple of hours the first day walking just in my area and exploring Central Park, it started to feel much easier!
---
After the second day in New York City, I just fall for it…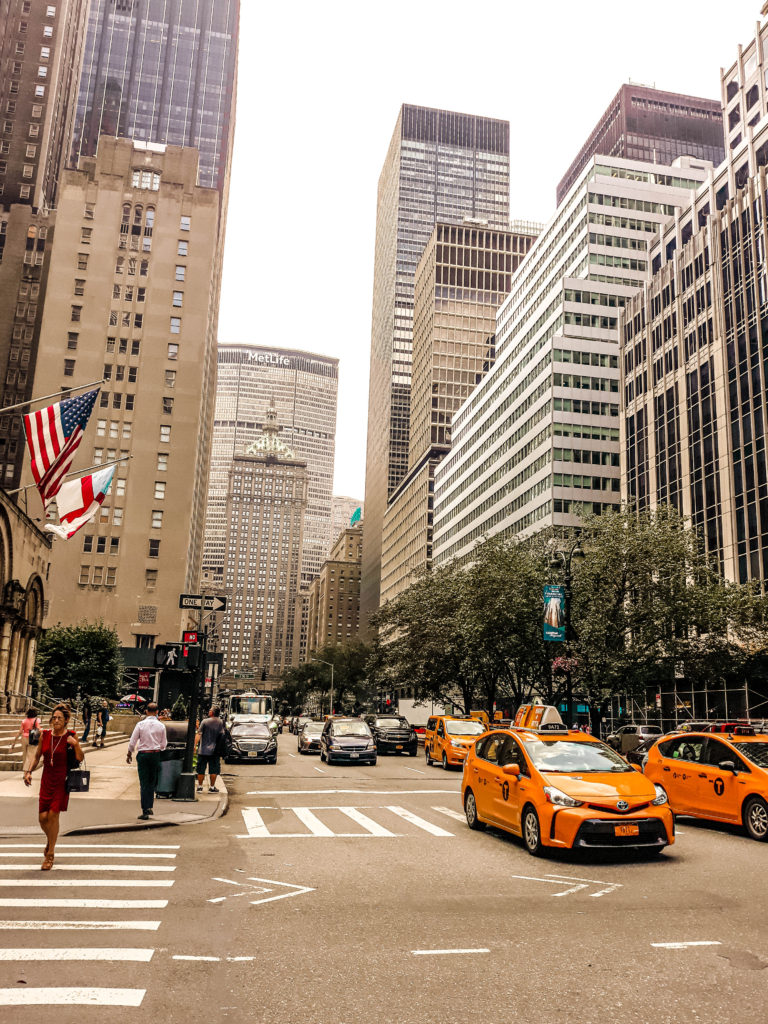 Manhattan is fascinating. And really busy, and overwhelming. I mean, everything is happening fast, everyone is running. Even if you're a tourist and it's no point to rush, you just can't help yourself and you'll start keeping up the speed too…
Manhattan is about growth, evolution, and innovation. It has a different circle of life. A much more exhausting one, in my personal opinion. But it was something I loved to experience, and I'd be happy to get into it AGAIN!
More to come about New York soon! The story did continue, we won't stop at just the first impression! Here are some bits, and stay tuned for more!
Why visit Ellens' Stardust Diner
14 things to do in New York City
5 things to do in Coney Island, New York
---
Pin Me: First time overseas – A new York experience from a European solo traveler.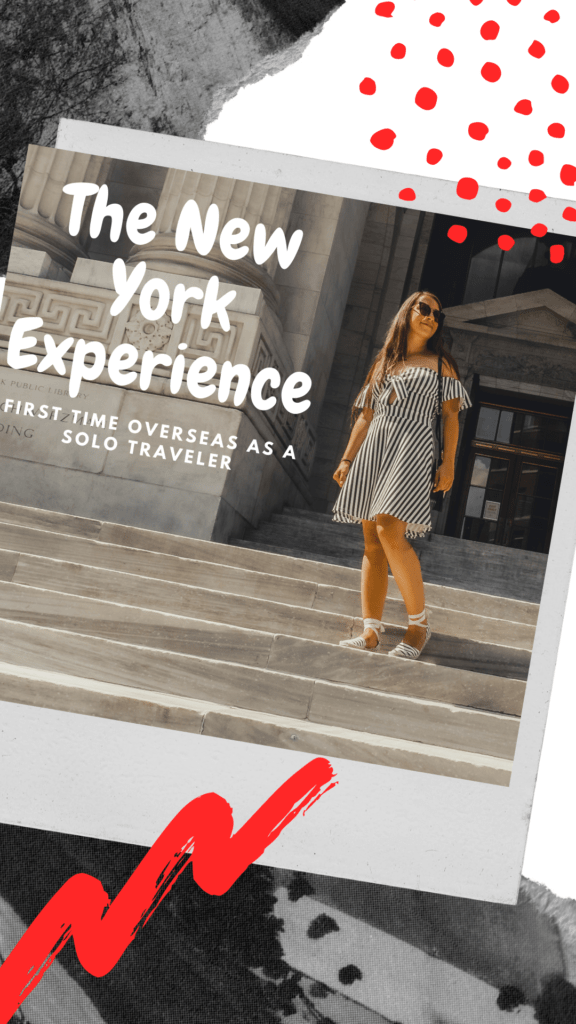 ---
Find the best accommodations for your trip!
---
Don't forget to get your travel insurance!
---
First time overseas – A New York experience from a solo traveler