We've been already discussing SafetyWing's nomad insurance, which is a really great travel medical insurance. I decided to review the Remote Health as well because it's one of the health insurance for freelancers and expats on the market.
Remote Health from SafetyWing is also great for remote work teams, and remote workers, which now is more and more needed.
As they've added lately great coverage due to the current situations, I decided to share with you guys my thoughts and information about SafetyWing's remote health insurance program on the blog.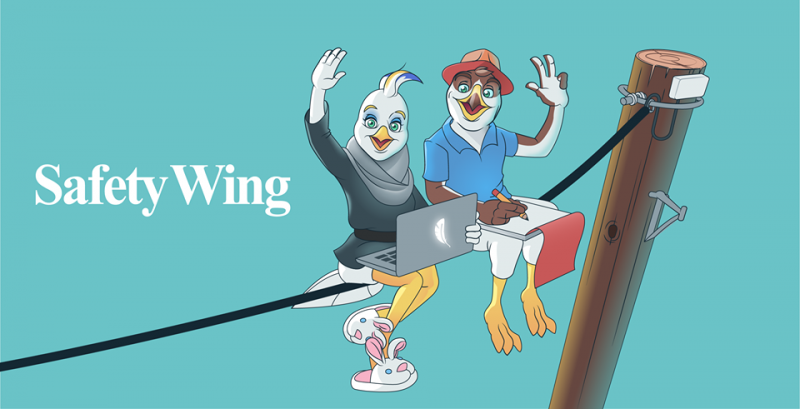 If you're first time on my blog, here are a few essentials you'll want to know before you keep reading! I'm a frequent traveler since 2015, and I'm living abroad continuously (4th country at the moment) from 2 years.
ShegoWandering is a travel blog, that I launched in 2018, to bring together travelers from around the world, and to share as much useful information as possible! The main focus of this blog is Italy, but I'm writing about other destinations, as well as sharing tips and recommendations.
---
This is for you if
You're looking for a health insurance for freelancers?
Living abroad, and in need of a health insurance for expats?
You're looking for a health insurance for remote workers?
you need fully comprehensive global health care, no matter where you live or travel/move to.
travelers and expats who have returned home and have no home country coverage.
you're part-time nomads and prefer the efficiency of private health care when you're home
full-time or part-time nomads, anyone living abroad and looking coverage for COVID-19
if you're looking for group coverage for a remote team in multiple countries
---
---
The insurance company started with the previously mentioned travel medical insurance for nomads. and later launched comprehensive global health insurance called Remote Health, which we're discussing today!
SafetyWing is on the mission to create a global social safety net and bundle the financial security of global health insurance. disability insurance and pension savings into one global membership.
Their ultimate plan is to create actual citizenship with a passport – a country on the internet – where citizens are lifetime members with unlimited access to a global social safety net.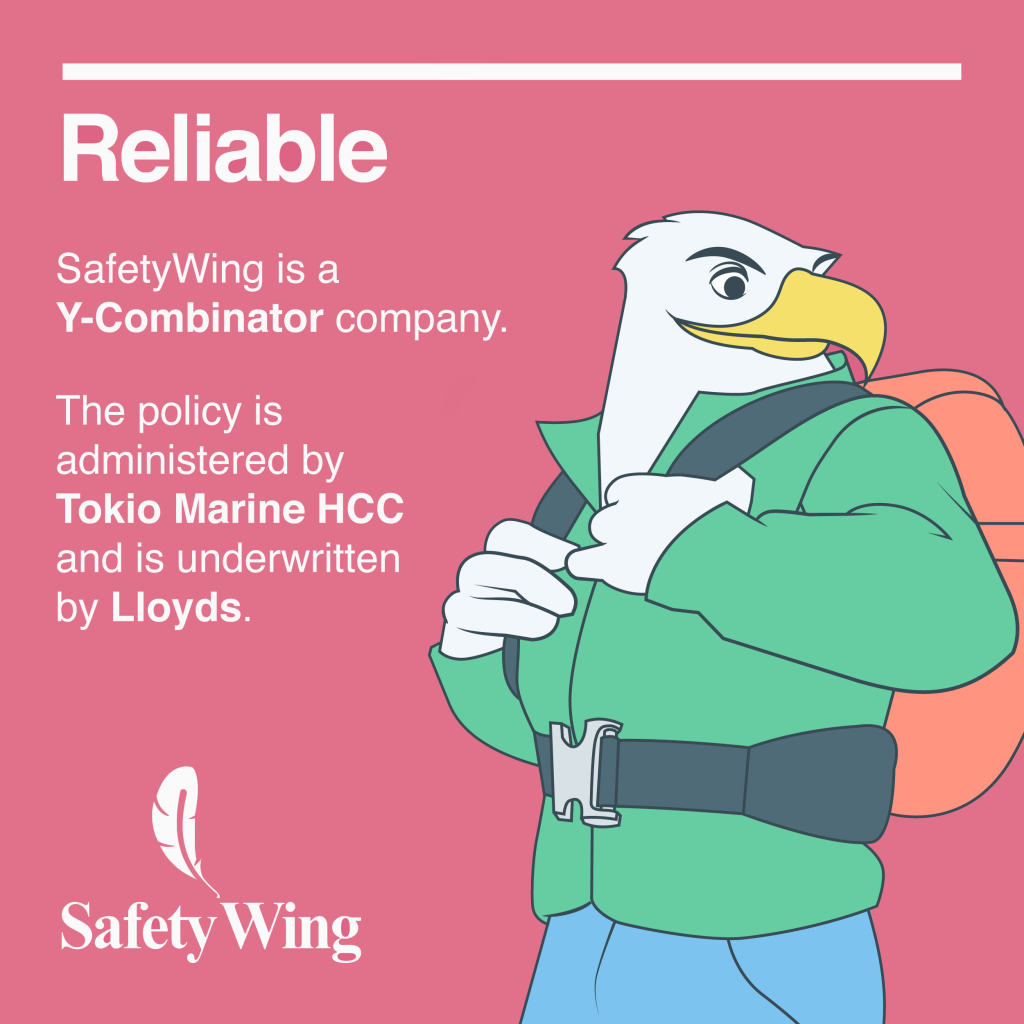 ---
Just as with the Nomad Insurance, the sign-up is online and you'll have an easy to use dashboard. I personally love the ability to sort everything out from my laptop, as I hate time-consuming actions. Ages ago, I always had to go to an insurance company in my town, and buy directly my insurance. Not to mention the paperwork. It was always a disaster! Always. SafetyWing saved me from this and I love it!
Trips and also longer stays will be covered in every country of the world! * there are 3 countries that will need add-ons if you're spending more than 30 days in these countries. They will be described for you in detail on the website!
You're covered in 175+ countries as the home country. This is very important when you're living abroad, especially if you're working for yourself! With Remote Health you can have full medical coverage wherever you live. It's such a pain when you have to fly home for whatever medical issue to be checked.
Visit any public or private hospital in the world with fast claims handling times.
There are add-ons available to access premium benefits, such as dental coverage, physiotherapy, and more.
A key factor that customer service is really great! You have 24/7 coverage, and the claims are handled quickly as well! Really handy in times of panic!
---
As I have mentioned, the COVID-19 treatment is completely covered, and with these times, I feel like this is really important to have it included in our insurance.
I'd also want to highlight the cancer treatment coverage! As I heard way too many times about people who couldn't afford their treatments, this factor matters! The best is if it's not needed to be used at all, but it can be a real lifesaver for many!
Remote Health covers hospital charges as well as specialist visits. Some diagnostic procedures such as MRI and CT are covered as well.
The emergency ambulances, surgeries, rehabilitation will be again all covered by SafetyWing if you choose to go with the Remote Health insurance!
There's coverage also for emergency medical evacuation and repatriation, and prescription drugs, wound care, and in-patient emergency dental treatments.
Staying safe!
This coverage is a new add-on, and it's amazing to have this covered as well, during the times we're facing.
Many companies aren't covering coronavirus, unfortunately. To be honest, I feel safe to know that I'm covered for this as well, as we can never know.
Remote Health coverage includes the first the hospital treatments. It also covers treatments in isolation, if that's necessary.
The program has hospital cash benefit as well, as the claims have a really fast turnaround time. See notes on the above illustration, and visit SafetyWing for details right away, by clicking here!
---
---
Nomad Insurance VS. Remote Health Insurance
Wondering what is the difference between the two types of insurances? It's a great question especially if you're a frequent traveler, or working abroad for just a short period. Here are the essentials you'll need to know, to make the best decision based on your needs!
Global coverage outside home country
Coverage in home country
COVID-19
Cancer
Pre-existing conditions
Available as short term plan**
Travel benefits (i.e. trip interruption, lost checked luggage)
YES
YES
YES
YES
YES
NO
NO
As a blogger, and freelancer on my own, also living abroad from years, I needed a health insurance for freelancers. And this is so far the best I have found for myself!
I really hope this covered for you all you've been interested in choosing your insurance. Please visit SafetyWing's website for details, prices, perks, and more!
---
Pin me: Looking for the perfect remote health insurance?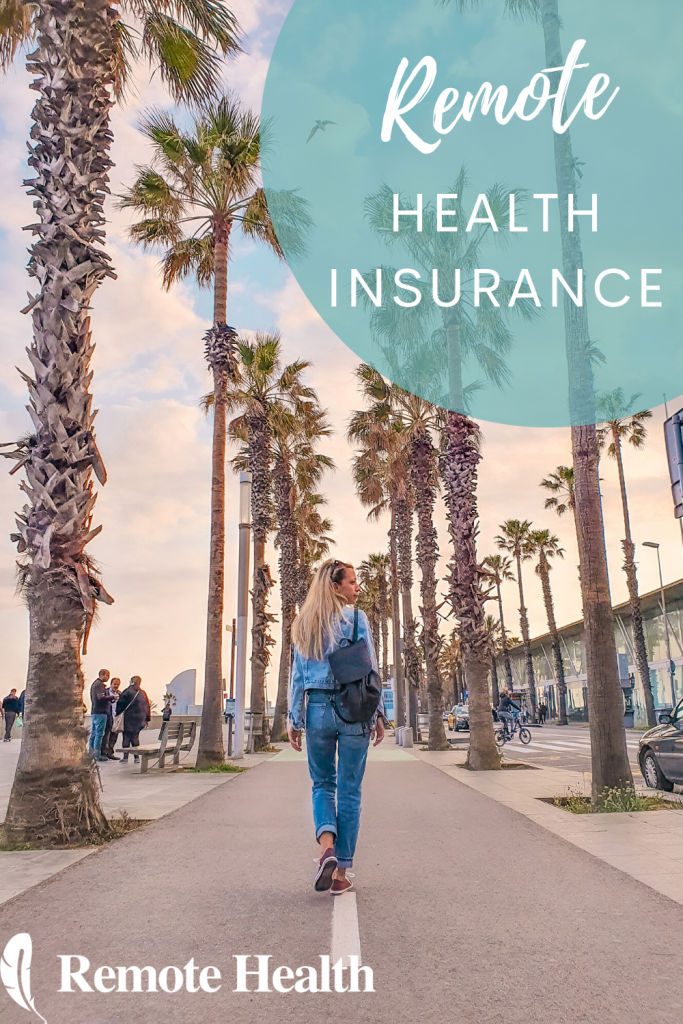 ---
Disclosure: This article contains affiliate links. By clicking through and making a purchase, I'm going to earn a small commission. This isn't affecting you in any way, and the prices are not changing for you. This is helping me to maintain and support this website!
---
Are you looking for the perfect remote health insurance?