The Capitola Watches are a part of my daily outfits since 2017. I have found the brand randomly on Social Media, and I'm so happy that I did! When I've noticed that the company is actually from Spain, I straight away decided to get my first Capitola Watch.
If you're new on my blog, you must know, that ShegoWandering is, first of all, a travel blog focusing on Italy. The country of my heart is followed by Spain, the Mediterranean, and beyond. I'm really attached and passionate about this side of Europe! In the past years I've spent a lot of time in these countries, while I have also relocated in the end to Italy.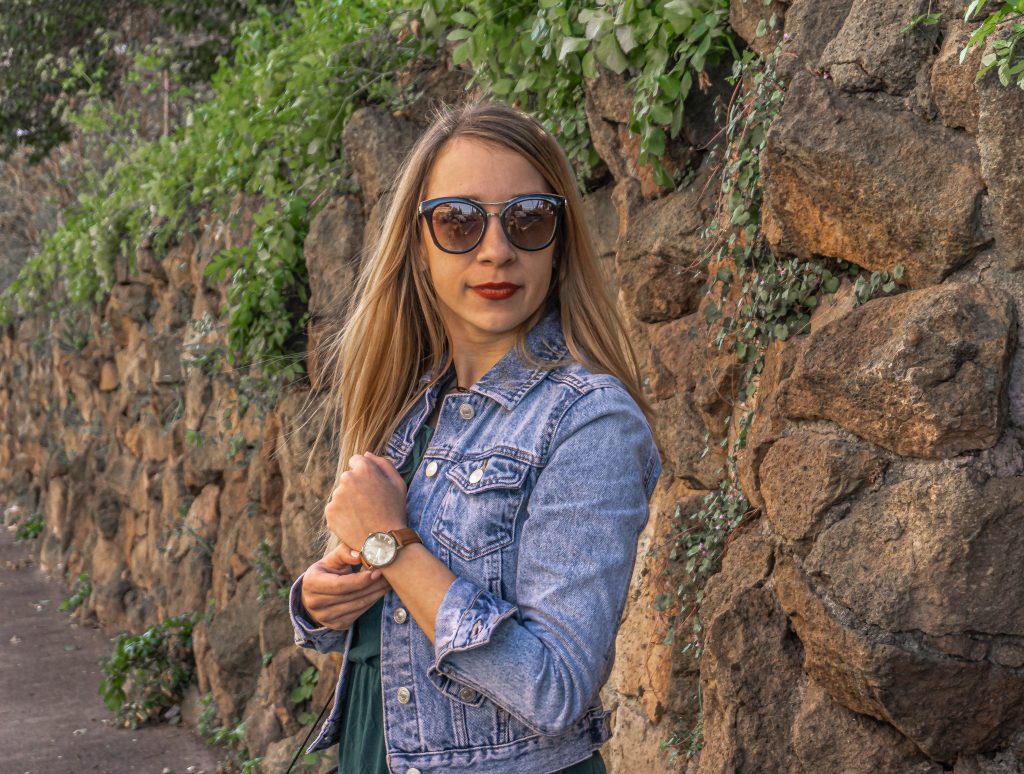 In addition, I am obsessed with Spanish fashion brands as usual. most of my clothing and accessories all come from Spain, so a Spanish watch brand was just perfectly fitting. I just simply love the style!
So now you must understand, why I jumped straight away when I found out that the brand and the watch I love coming from the North of Spain. After my first order, Capitola Watches just grew as part of my daily outfit.
---
---
My Capitola watches
First I've got myself the beautiful Gold Black/Edmonton Capitola watch, as I've always been obsessed with brown leader banded watches! That's how I actually found the Capitola watches. I've been specifically looking for this style!
I have this cutie ever since, and I'm still wearing it often. After more than 2 years, I still didn't have to change the bands, and it's still in a perfect state!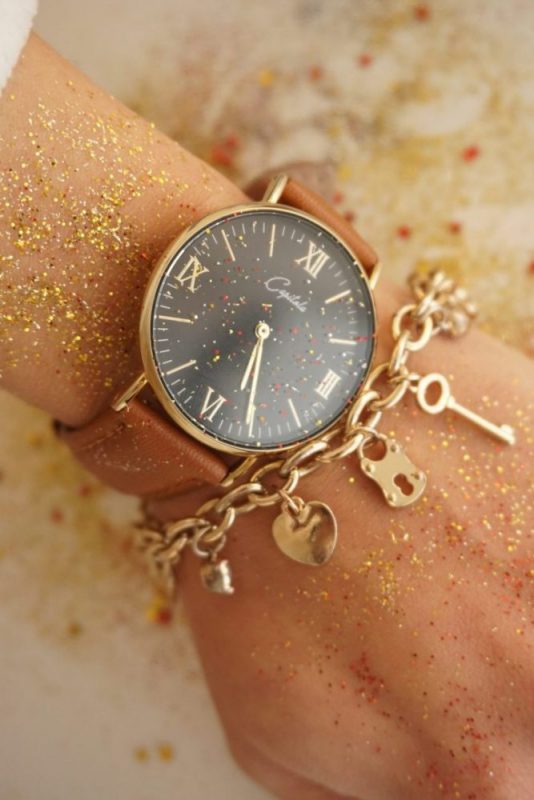 ---
---
I ordered my second Capitola watch, the Mesh Gold it in 2019 as a present for myself. I just arrived to the 40 published article milestone with my blog, ShegoWandering, and I felt like I deserve a present.
I think it's really important, to always reward ourselves when we achieve something we've been working for! And what other beautiful reward could I get, than a shiny new watch? It was time to gift something that's reminding me that I'm a woman, and I do need time to time something fabulous!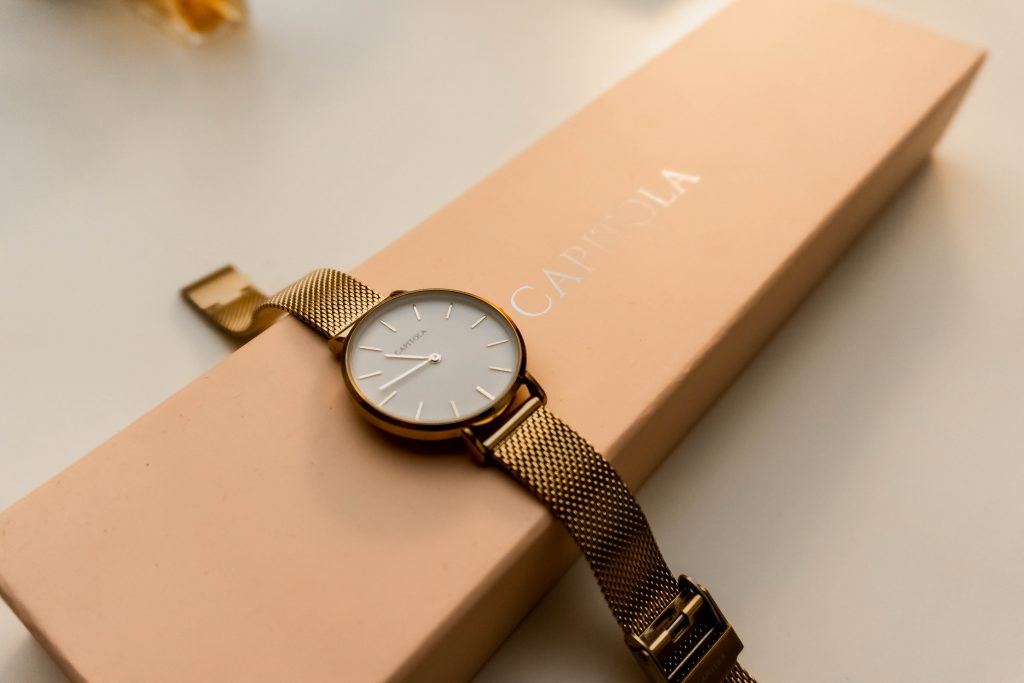 I didn't understand for many years, why women love shiny things so much. Truth to be told, at that time I was spending all my pocket money on history books and trips, and I was more like a library bug style girl, always in brown and black. But things have changed, and since my Capitola watch, the Mesh Gold arrived, I've been wearing this item the most.
I don't know what has changed. If I started becoming more mature, or it just came with the age, but I started after a while to appreciate the beautify of these shiny items we all love so much!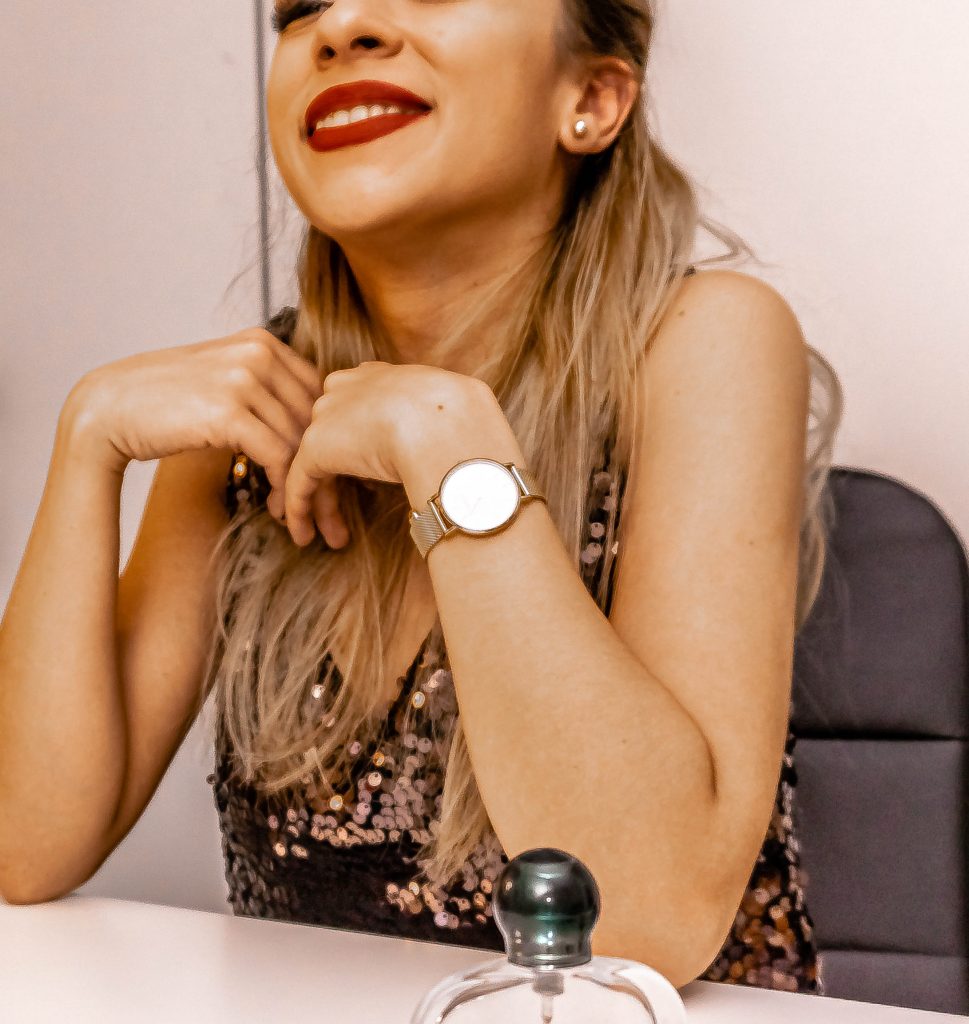 ---
Since my newest Capitola Watch arrived…
It turned out, that I wasn't the only person in my household, who's been rewarding herself with beautiful accessories. My friend and flatmate ran one day to me, saying that she just ordered herself a Capitola watch, as a reward that she has finally achieved her lifestyle-changing goal!
After her new Gold Black Capitola watch arrived, I'm being completely honest, I've never seen her since, to go to work without wearing her new favorite accessory! She fall in love with Capitola watches too, without me saying anything to her!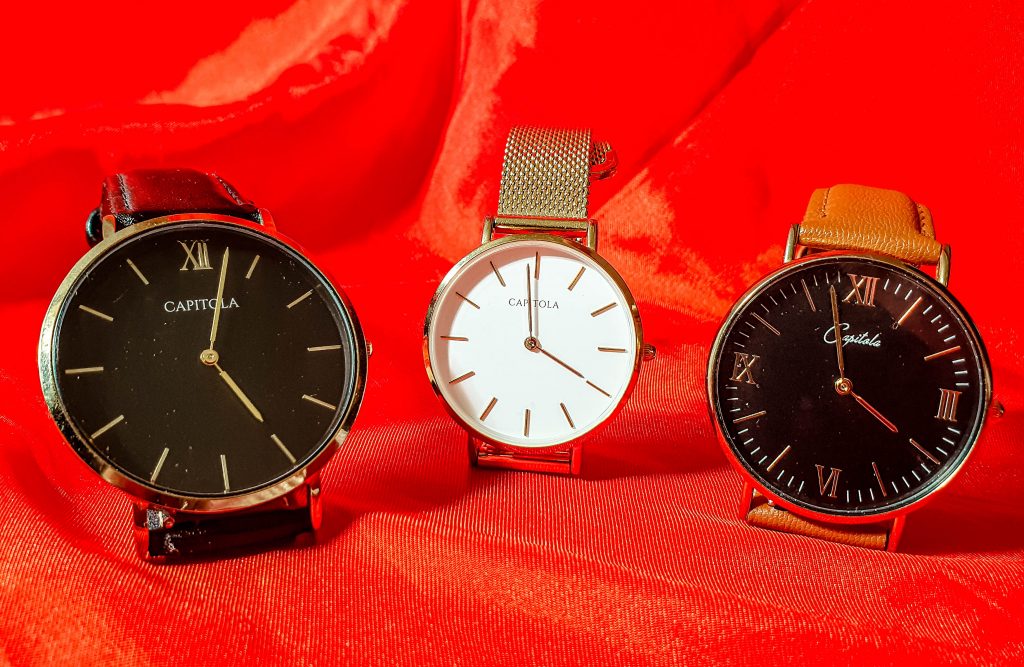 ---
First, as I have mentioned in the beginning, the first reason why I love the brand is that it's from Spain. I'd like to highlight again, that this is just my personal obsession with the country! For me everything that's Spanish becomes an obsession!
But I still know for a fact, that many of you are loving Spanish brands for the same reason I do. There are just so many fabulous, stylish ones out there! So if you've been looking for a great Spanish watch brand, Capitola watches might just be the perfect fit for your too!
---
---
– Price range and quality of Capitola watches
Secondly, I really believe that it's important, especially if we can't afford to buy a watch every 2 months, or super expensive ones, that the one we buy, to be affordable and of great quality! As I have mentioned, my first watch is 3 years old, and it doesn't even have a scratch on it!
Alright, it's also true, that I'm am super overprotective with everything I own!
The prices of the watches vary between €30-€65. There are more collections available such as Sleek, Marble, Seashell, Petite, Mesh, Leader, and Velvet. So the prices vary on collections as well. You can check all the collection on the official website of Capitola Watches!
However usually speaking, there aren't any that would cost over €65!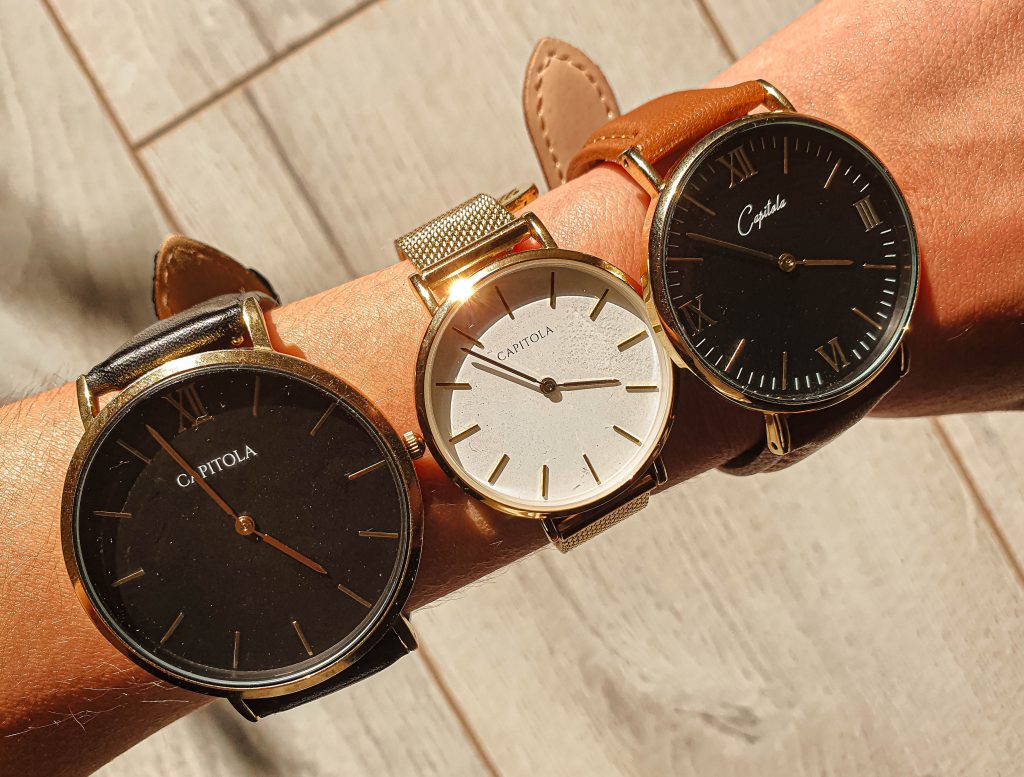 ---
New items: Wireless Headphones
The headphone collection at Capitola is really new, but I couldn't leave it unmentioned because I really love them and the cute holders too! These headphones come for €40 at a normal price but if you're catching a sale, you can get it cheaper! By using my code HELGAD03, you'll always get another 15% off.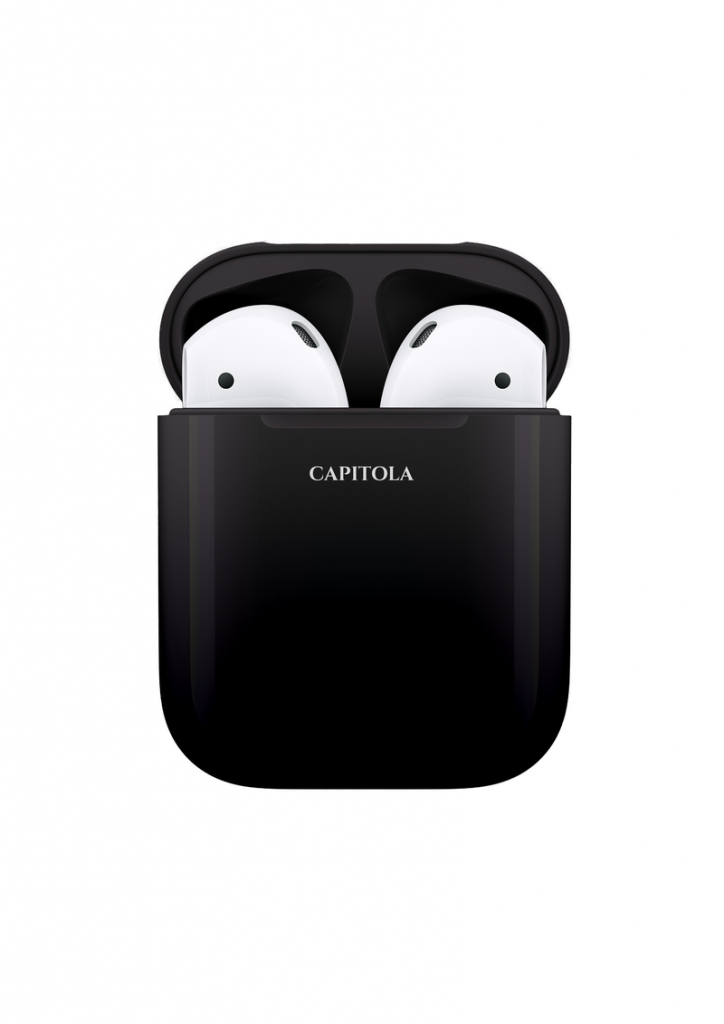 ---
What to expect when you place an order?
When you place an order online, make sure to add the discount code to get 15% off: HELGAD03 !
After you've placed your order, shippment takes as following:
To receive your order in Spain and Portugal it takes 24-48 hours. Around the other countries of Europe, the shipment takes between 3-8 days. In the United States and all other countries, you should receive your order in 5-10 days.
When you receive your product, you'll have a 2 years guarantee on it automatically, so if there's an issue, you can always contact them easily from the Capitola watches website or Social Media channels.
Before I forget, another important fact of the watches are, that they are resistant to 3 ATM water!
---
Review summary of Capitola Watches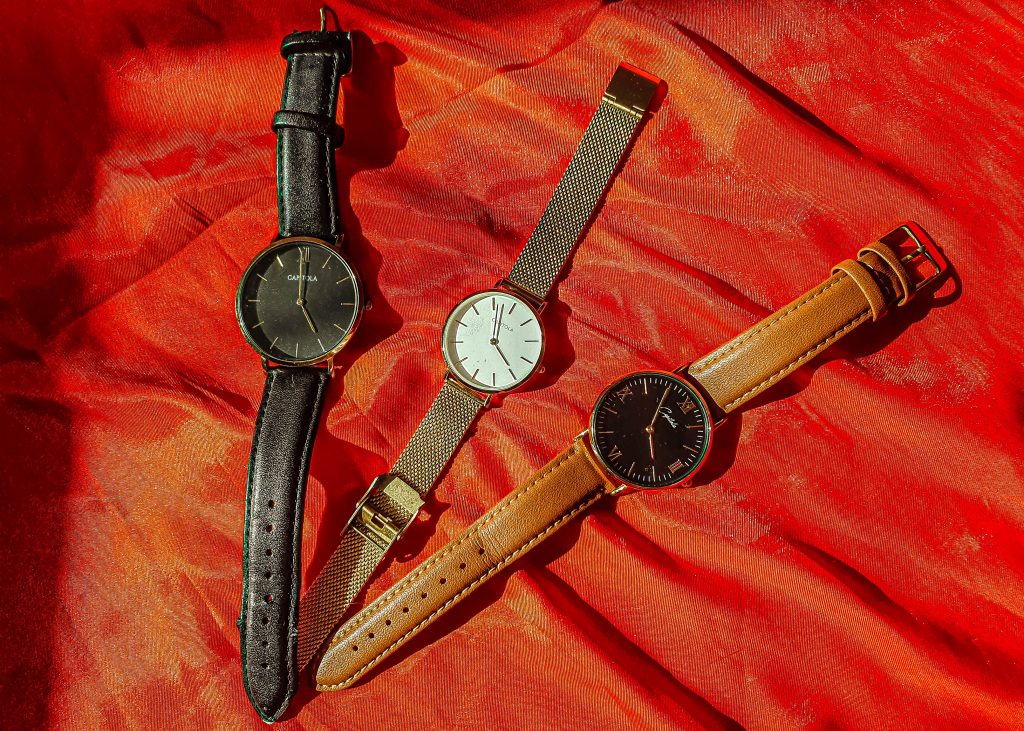 I'm really loyal to the brands I once fall in love with, and Capitola Watchs is one of these! Because I adore these watches so much, I have referred them to many of my friends, family, and followers.
Since I've never got back any negative feedback, I have decided to step out of the travel world for a second, and share my opinion and impressions about the Capitola brand with you too!
If you've been looking for a beautiful, unique piece, that's affordable and has an amazing quality, you've found your best option with Capitola Watches!
Any questions left? Please feel free to leave a comment!
---
Pin Me: Capitola Watches – A sprinkle of Spanish glam for every day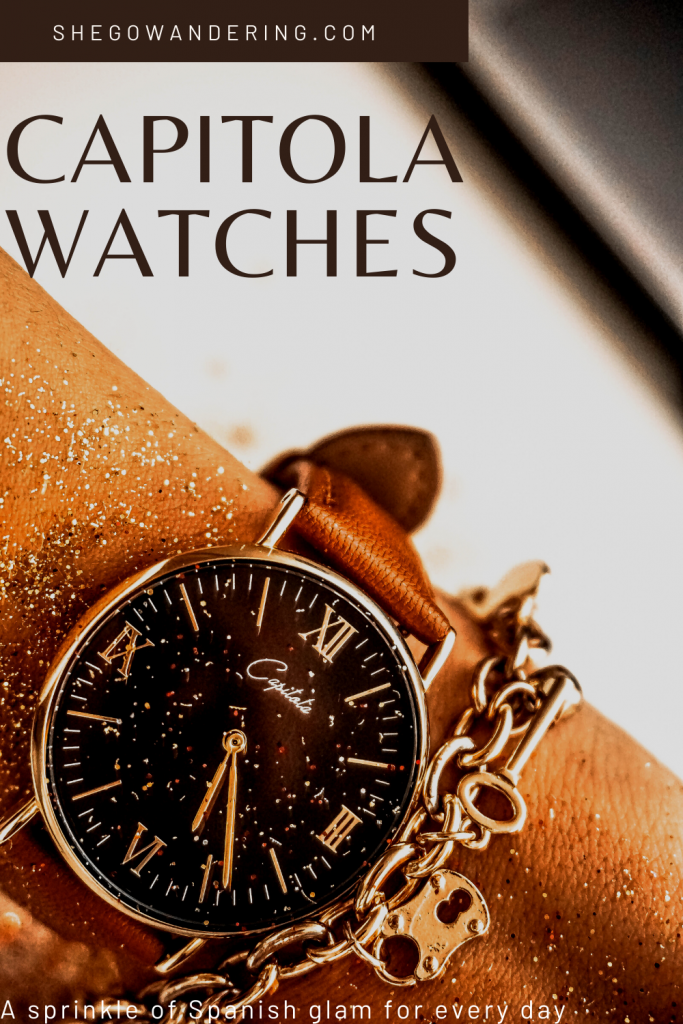 ---
Capitola Watches – A sprinkle of Spanish glam for every day