Ask people why they choose to visit the Greek islands, and the climate and beaches will no doubt be up there among the most popular reasons. However, another major draw is the food – and Mykonos in the Cyclades has a particularly inspiring culinary scene.
As well as all of the fantastic local produce and delicious Greek dishes you'd expect, Mykonos also has its own island-specific specialties. While you're there, be sure to try kopanisti – a spicy and salty local cheese – as well as the thinly sliced spiced cooked pork known as louza.
As you'd expect, Mykonos is an island packed full of places to eat and drink, ranging from informal to fine dining establishments. Whatever your tastes, here are three culinary hotspots in Mykonos that are well worth a visit. If you're visiting Greece, it's always to spend 1-2 days in Athens and head down to the islands right away. So let's see if you pick Mykonos, what you're going to find!
For fine dining: M-eating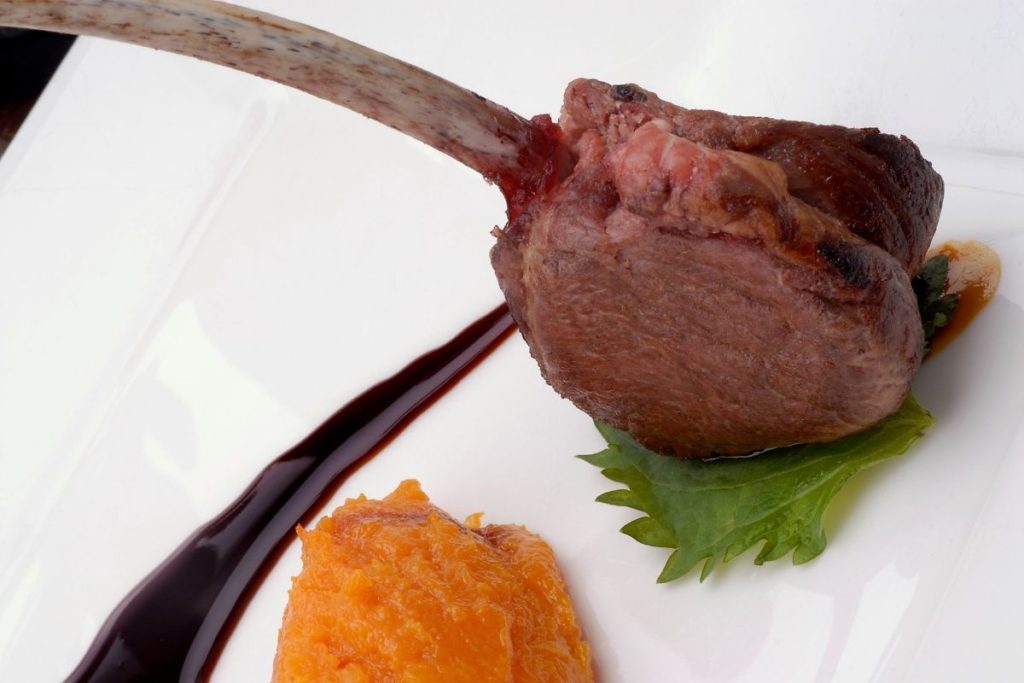 Right in the middle of Mykonos town, you'll find M-eating, located in a beautiful mansion house that was built last century. With its open kitchen, raised terraced dining area and incredible aesthetic, it's a place where the setting is just as beautiful as the food itself.
M-eating is owned by Panagiotis Menardos and his partner, Sofia. Based on his experience of working in five-star hotels, Panagiotis wanted to create a menu that uses local ingredients in different ways, as well as draw on wider Mediterranean influences. The dishes on offer change with the seasons, of course, but will include options like a Cycladic fish soup, a trilogy of goats cheese dishes, handmade pasta with a truffled mushroom ragout, and a duo of pork neck and pancetta with a celeriac puree.
For great local food: Avli Tou Thodori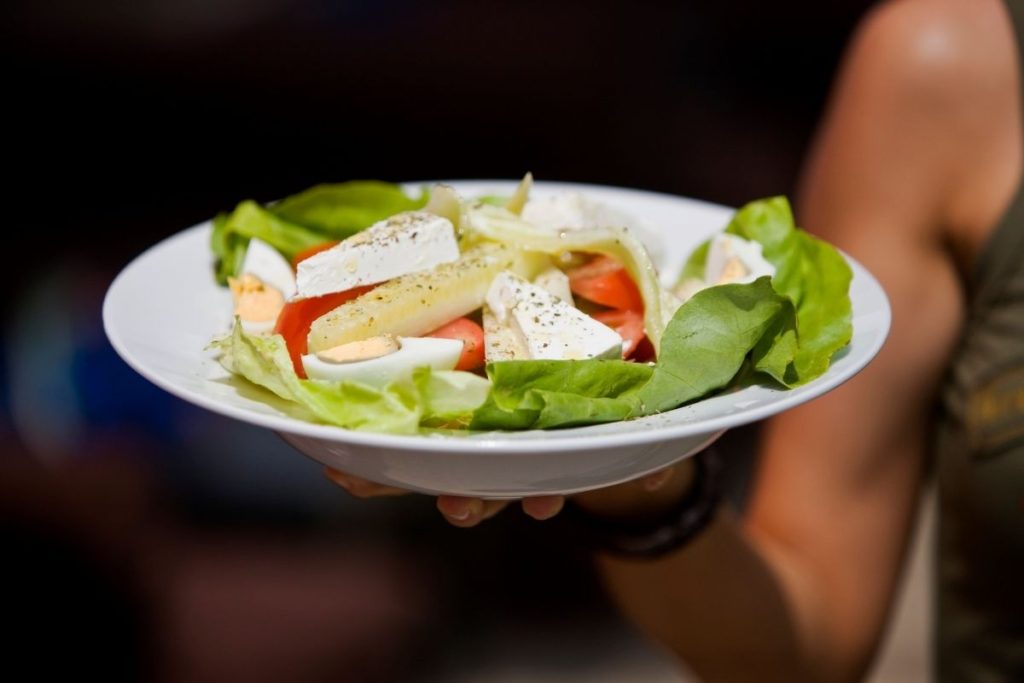 Platis Gialos beach is a must-visit when in Mykonos. With its crystal clear and shallow waters and its surrounding hotels and restaurants, it's a popular choice for families. One such restaurant is Avli Tou Thodori – with its traditional arched interior and its terrace overlooking the sea, it's a beautiful place to eat.
The menu is extensive, making it great for even the fussiest of eaters. Fresh-grilled seafood, meat cooked on the Josper grill and Greek specialties like kleftiko and moussaka – Avli Tou Thodori has it all. There are even pizzas and pasta dishes for those who want something other than Greek food.
For cheap eats: Kalammmakia Grill House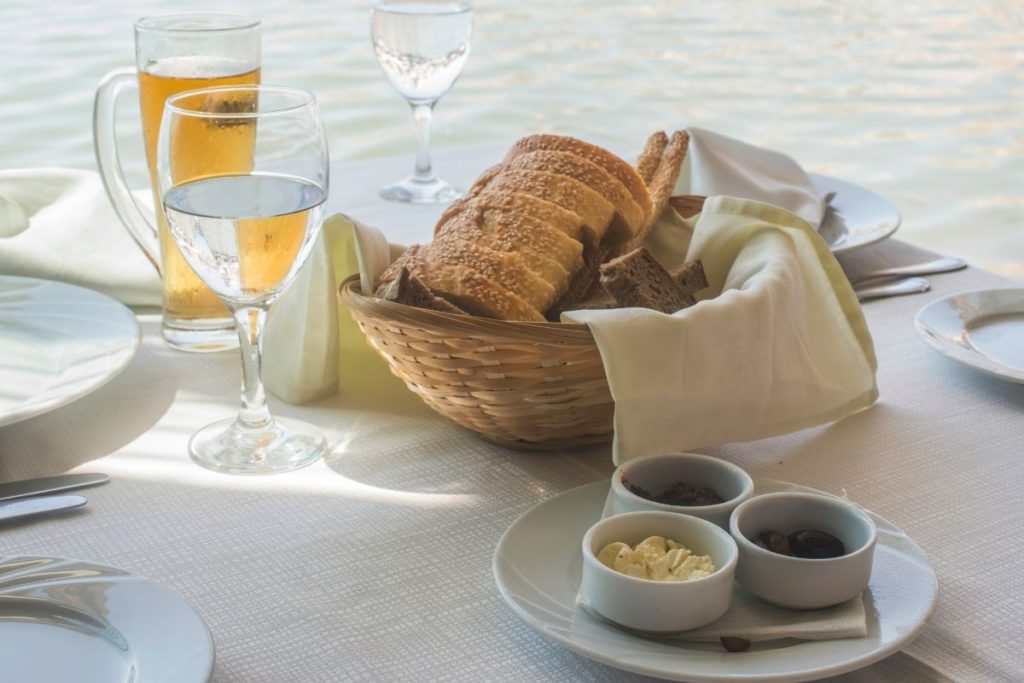 If you're looking for fast Greek food at an affordable price, then Kalammmakia Grill House, on the road to Ano Mera, is a good bet. Popular for its friendly service as well as its well-priced, delicious Greek food, Kalammmakia is known for its grilled dishes: its gyros and souvlaki are said to be among some of the best on the island.
Want to try a bit of everything? Try their variety platter for two, perhaps alongside traditional appetizers like grilled feta, tzatziki, or a Greek salad complete with a huge chunk of feta. Save space for dessert if you can (or order to take away) – their fluffy, ball-shaped doughnuts with a choice of honey and cinnamon or chocolate & hazelnut spread are well worth the visit alone.
Book suggestion for Greece: The Ghosts of Summer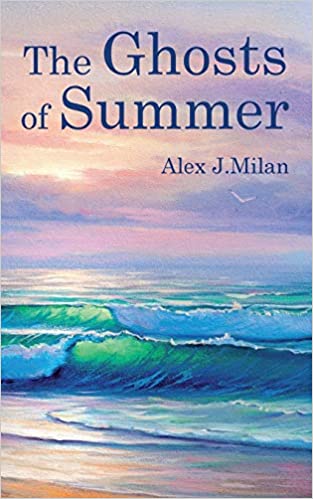 For fourteen years, since the death of her father and the disappearance of her mother, it has been just the two of them – Eva and her beloved grandmother Millie, and they have forged a seemingly unbreakable bond. Now though, Eva has turned eighteen and she wants answers – answers which Millie has always been either unable or unwilling to provide.
Millie's inability to satisfy Eva's need for the truth only makes her more determined to learn about her family and her mother's fate. Her quest takes them to Greece where their bond will be tested to the limit as Millie has to confront her past, Eva discovers the sacrifices love entails, and they both finally have the chance to uncover the truth about the enduring mystery at the heart of their lives. But will their experiences in Greece bring them closer together or tear them apart?
The Ghosts of Summer combines a coming-of-age story with romance and mystery, set in a vibrant Greek landscape. Get the Ghosts of Summer on Amazon!
Culinary hotspots in Mykonos