Milan Italy is one of the most fabulous metropolitan cities in the world. The Italian city is famous for so many reasons, such as fashion, arts, crafts, and business as well. Besides all the fabulous landmarks you've got in Milan, there are also plenty of fantastic annual Milan events you can attend if you're in the city! Below you're going to find the Milan Italy events calendar with the 15 best events in Milan. We're covering topics such as Milan fashion week, the Milan design week, but also some of the best Milan Italy festivals.
10 Best Milan events in 2021-2022
So, what are those great Milan events that you shouldn't miss? When is Milan fashion week? How to attend and what to do in Milan at this event? You may also ask when is Milan design week? I must tell you that I didn't have any idea how many beautiful expos are during this period until I didn't move to Italy! You'll find out more about the Milan design week as well below. There are also many options for those looking for Milan Italy festivals. All facts considered, Milan is one of those big cities where culture, fashion, design, business, and history blend together with some great pasta and pizza too!
I've mentioned this in many of my Milan articles, such as the 2 day Milan itinerary, and the hidden gems in Milan too, that after my first visit in Milan in 2017 I was really disappointed about the city. But when I visited again 3 years later, then move here, I understood the many faces why so many people love Milan. I must say, that while I love visiting churches and landmarks in Milan, the fact that it's the center of so many different industries makes it such an incredible city. There's always something to do, something to explore, an event, or a festival to attend. Milan is just amazing if you give it a chance!
Where to stay in Milan?
If you're visiting Milan, you've got plenty of choices from luxury hotels to apartments, b&bs' and hostels to stay at. There are plenty of high-rated accommodations in Milan for all tastes and budgets. You may book your stay in Milan Italy online, to have also a great look at places in advance and pick the best. Some of the best areas to stay in are obviously the city center, in Brera and Navigli districts, around the Duomo di Milano and the area of Piazza delle Cinque Giornate. Isola district and the area of Milano Centrale train station have also some great places to pick from, such as the luxury penthouse, Skyline Milan. We also have a list of the best luxury hotels in Milan, so make sure you check that out too!
1. Milano Fashion Week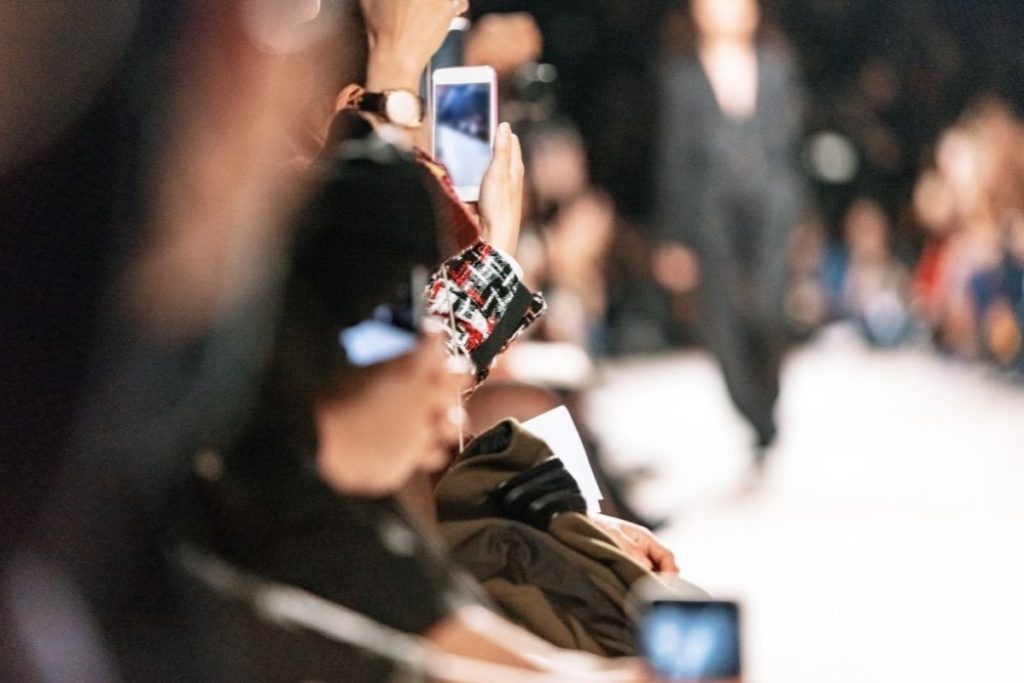 The most famous of all Milan events is obviously the Milan fashion week. Milan is the headquarter of many of the worldwide famous Italian fashion brands, such as Prada, Gucci, Versace, and Armani. Everyone who speaks about fashion will mention Milan at some point. Or the other way around, speaking about Milan and mentioning fashion! These two, for many years now, are walking hand in hand.
So When is Milan fashion week? For men's fashion, the Milan Fashionweek is held in January & July. Women Milan fashion week on the other hand is scheduled for February and September. During Milan fashion week, the city is buzzing. There are celebrities and influencers running around the city in the most beautiful outfits, while hundreds of photographers chase them. There are also plenty of events organized all over the city, and the fashion shows of course themselves. Though, as you know, that's not really open to the public. Each year, you can see on the streets of Milan some of the most famous Hollywood stars, singers, and Social Media influencers, while attending to different interesting events in the city.
2. Carnevale Ambrosiano – February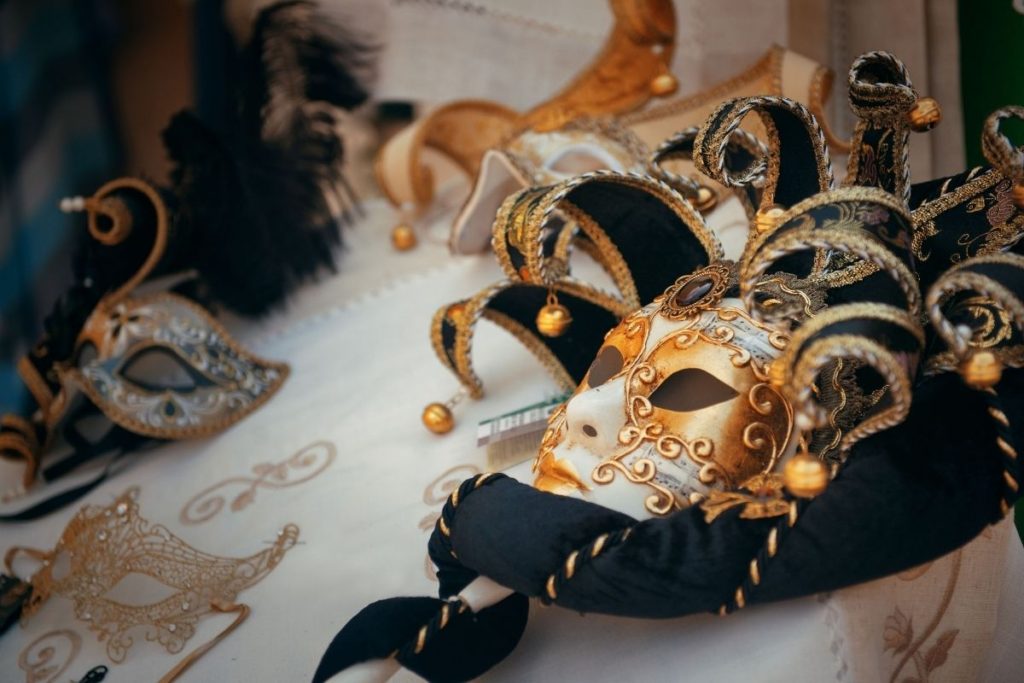 Our next highlight in this Milan Italy events calendar is definitely the carnival. Carnevale Ambrosiano is held in February each year. While it's not as famous as the Venice Carnival, it is indeed a beautiful experience! For those who were asking when is Milan design week, because you'd want to visit Milan during February, you might also want to make sure this month to attend to the Carnival too.
One of the most celebrated traditional Milan Italy festivals was named after Saint Ambrose, who couldn't make it back to Milan in time from a pilgrimage to attend the carnival at his time. Because of this, the carnival in Milan is held later than in other parts of Italy. At Carnevale Ambrosiano colorful costumes hit the streets and bakeries get filled with delicious seasonal specialties. Something really great to experience in Milan!
3. Milano Design Week – Mid April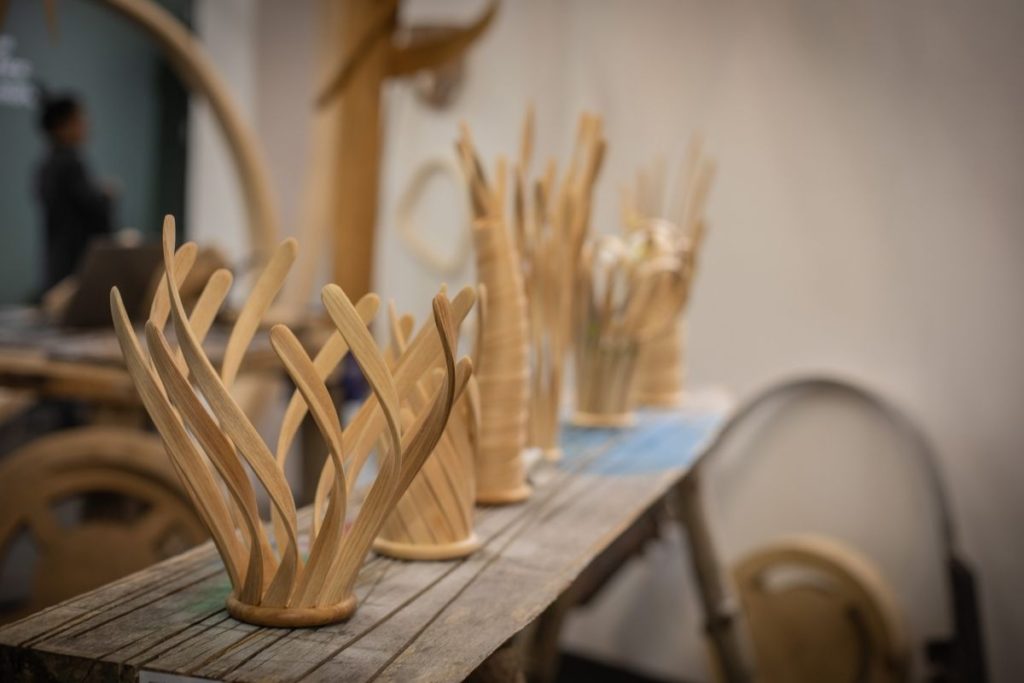 For those who love designs, but not interested just in fashion, I've got a great tip beyond the Milan fashion week! Milan design week is when in the city different sculptures, and artworks appear. When you must stop on every step in the city center because in the middle of a street you spot a beautiful artwork, that's not normally there is a bliss. For those who love arts, the Milan design week is a must!
There are plenty of expos held all around the city, with some of the most famous artists, but also many new faces show up each year. But when is Milan design week? Milan design week is held in April each year. However, in 2021 it was postponed due to the pandemic to September. It was a real magic to walk through Milan while the city was packed with so many designs, arts, and stunning, unique works.
When it comes to the greatest Milan events, the design week is a top highlight! The city was organizing it since the 80s', with big success each year. So if you're planning to visit Milan in 2022 in April and you're looking to experience something really unique, make sure to check out the dates and events of the Milan design week!
4. Festival Latino Americano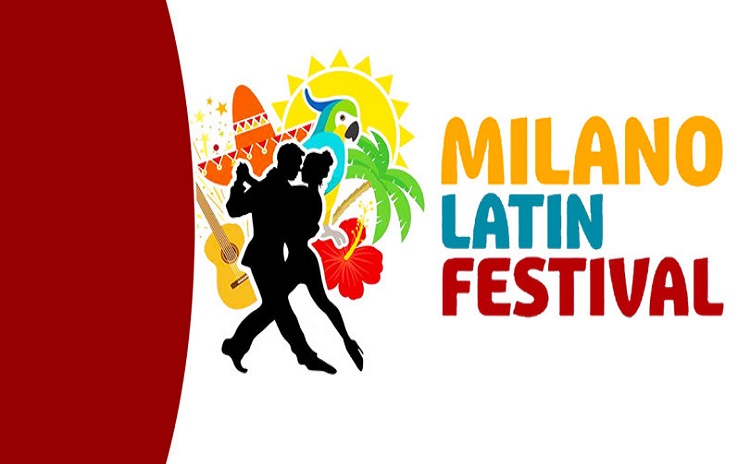 We love Milano Latin Festival! Our next stop in the Milan Italy events calendar is one of the most fun festivals of the city. If you're looking for Milan Italy festivals, if you love Latino music, and you love everything Spanish and South American, you want to visit Milan during the Latin Festival!
Starting from the month of June, it's lasting 2 months. Milano for two months is continuously celebrating everything Latin on the outskirts of their bonding with Latin America. The amazing food, culture, events that are fantastic, bookstalls, exhibitions, artifacts, arts, and basically everything that is Latin American. There are plenty of concerts, parties, and events related to Latino dance to attend to. It's a festival for all ages to find something interesting!
5. Milan Jazz Festival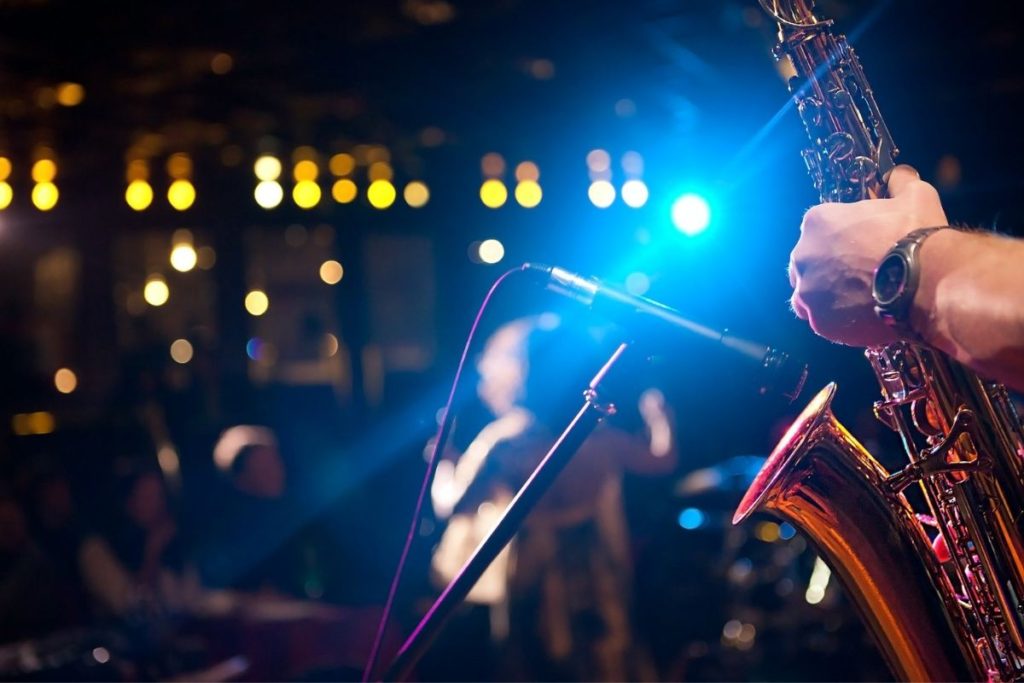 The period when Milan reminds you of Bourbon Street in New Orleans. Beyond Milan design week, and other interesting events and Milan Italy festivals, the Jazz Festival in Milan is a top highlight! Milan loves Jazz, and not just Milan, but many cities in Italy. You can find jazz clubs in almost every town and city around Italy, organizing performances on regular basis.
Jazz is good. So if you love Jazz as much as we do, you might want to schedule your trip to Milan to the beginning of November, but it's better to check dates better since it can last for a month. Anyways, the Milan Jazz Festival takes part in November each year. At this time, many famous Italian and European jazz musicians perform somewhere in the city of Milan. If you look up the event calendar for the festival, depending on the year you're going, you will find details about all the concerts and events you could attend!
6. Fiori e Sapori sul Naviglio Grande -Mid April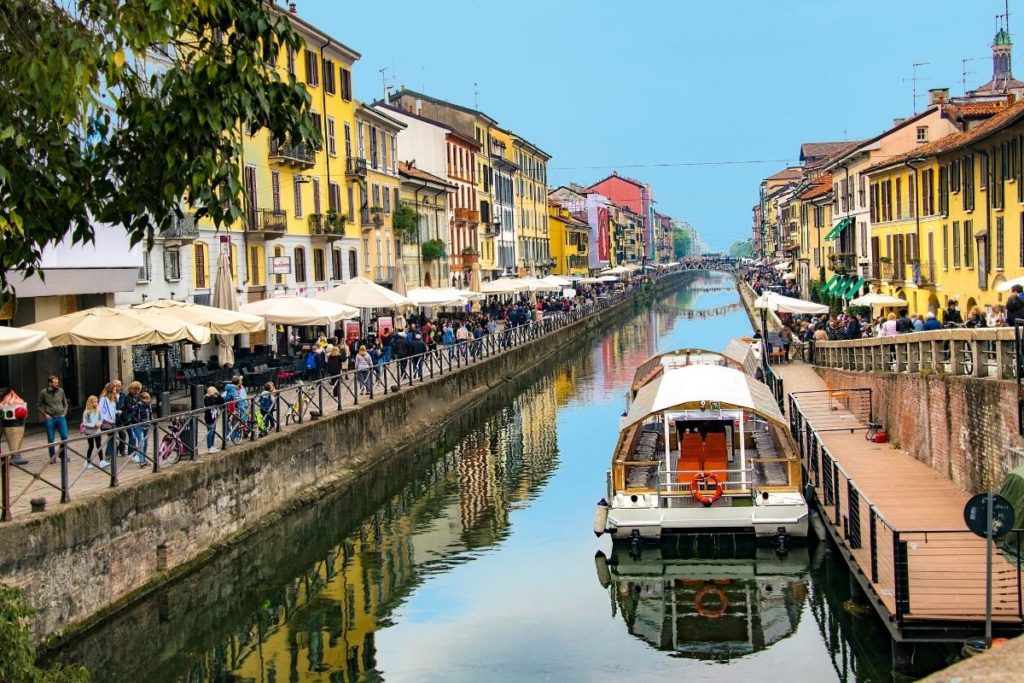 One, that's more peaceful, yet beautiful one of the Milan events is Fiori e Sapori sul Naviglio Grande. The name means Flowers and Flavours, so you might already have an idea what this event is about! Celebrating the spring, the Grand Canal of Navigli neighborhood in the middle of April gets filled with local florists, producers, handcrafters, and artisans.
A beautiful event where you can taste some amazing Italian dishes, food products while breathing in the perfume of millions of flowers and wondering between colors. It's a great spot to stop by if you're visiting Milan in April! Don't forget though to check online the event calendar, to know exactly when the Fiori e Sapori sul Naviglio Grande is taking place!
7. Del Naviglio festival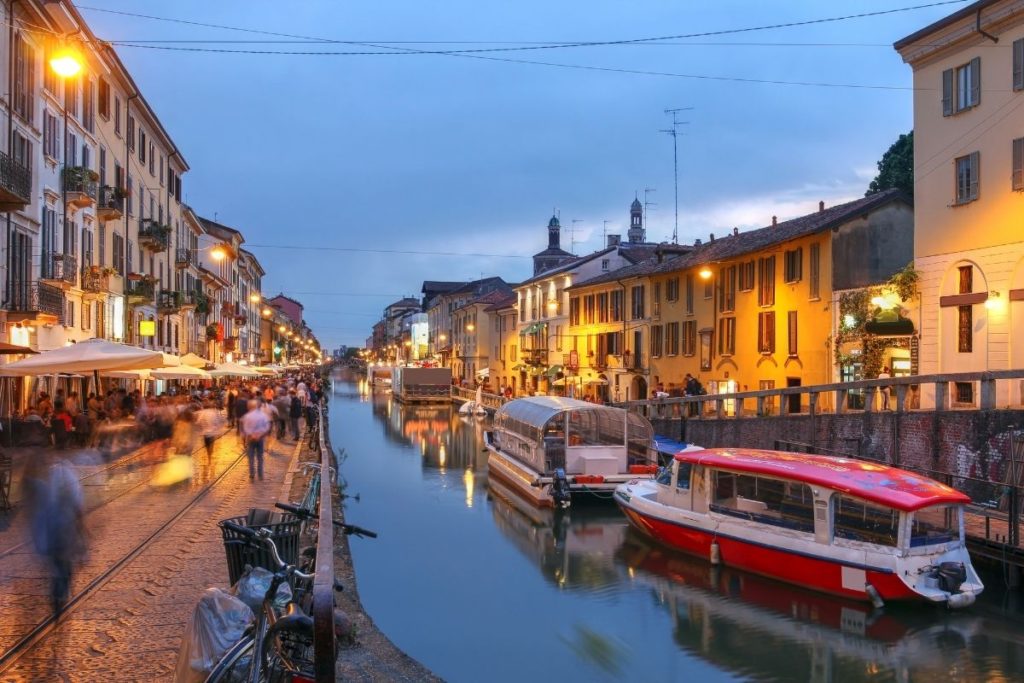 Another one on our Milan Italy events calendar, which is also held in the Navigli district is De Naviglio Festival in June. In the first 10 days of June when this festival takes place, the canals of Navigli are jam-packed with local sellers of food products, and all kinds of artisan products, clothes, decoration, and much more.
Besides the market along the canal in Navigli, it's one of the nicest Milan Italy festivals that come with cultural parades, street performances, and entertainment shows every day. There are different events held, shows to watch, great food to try. It's basically a street festival that you can visit any time during these 10 days in June.
8. Milano Food Week – May
When we speak about Italy, we naturally must speak about food too! One of our favorite Milan Italy festivals is Milan Food Week! The Milano Food Week takes place usually early to mid-May. But where does this festival come from? It's not an old one, but it is much celebrated, and we do have a feeling that soon Milan beside the Milan Fashion Week and Milan Design Week will become famous also for Milan Food Week.
Since Milan host, the WordExpo in 2015 food became a crucial theme of the life of the city. Not like Italian in Milan didn't love food before, but it wasn't ever celebrated enough before the Milan Food Week came. For all of you visiting Milan during the festival, if you want to overdose yourself with great Italian and international food, you want to show up at this food festival! There are many events, cooking shows, tasting possibilities, and a lot of street food to choose from, and treat yourself well in Milan.
9. Italian Grand Prix Formula 1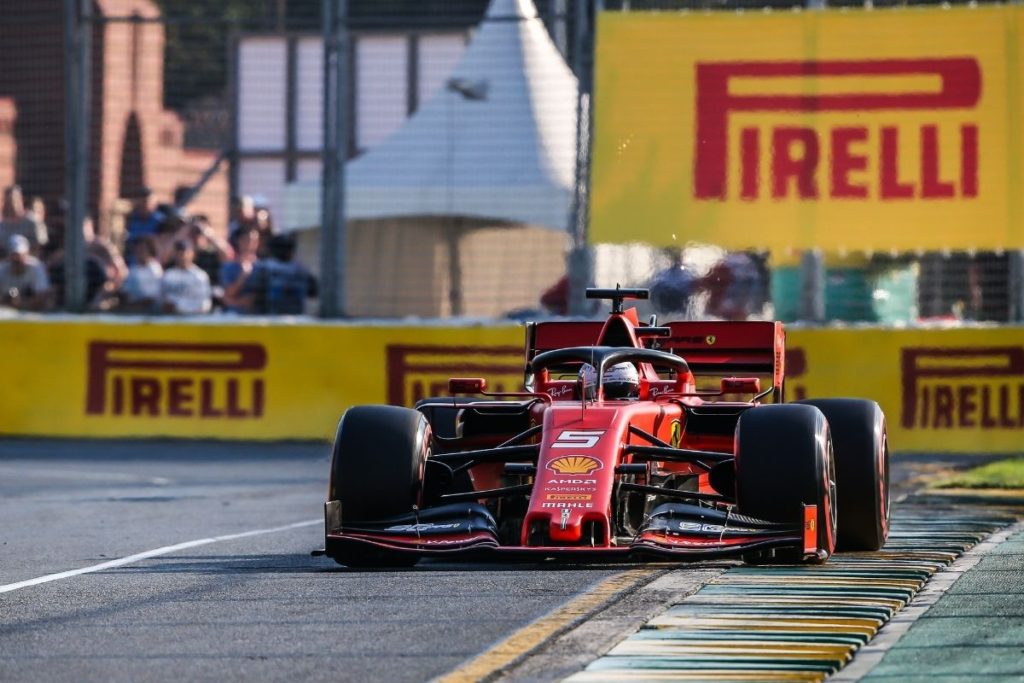 I originally wanted to add my favorite driver's picture to this headline, but they would probably not let me in the next Italian Grand Prix if I don't post a Ferrari picture… Jokes aside, one of the best Milan events is definitely the Italian Formula1 Grand Prix. The race is held just outside of Milan, in Monza, and it is one of the most fantastic Grand Prix in the calendar of Formula1!
Why? If you've been watching Formula1 for the past years, you already know the answer. Italians love to celebrate, and the most amazing atmosphere to watch a formula1 race is in Italy because of that! When the Ferrari wins, or it's at least in the first 3, the ring becomes practically a festival venue. People party, sing, celebrate like crazy! This is why we can easily add Monza to our Milan Italy festivals list, since an F1 race always turns into a big event, with a big party at the end.
10. Oggi Aperto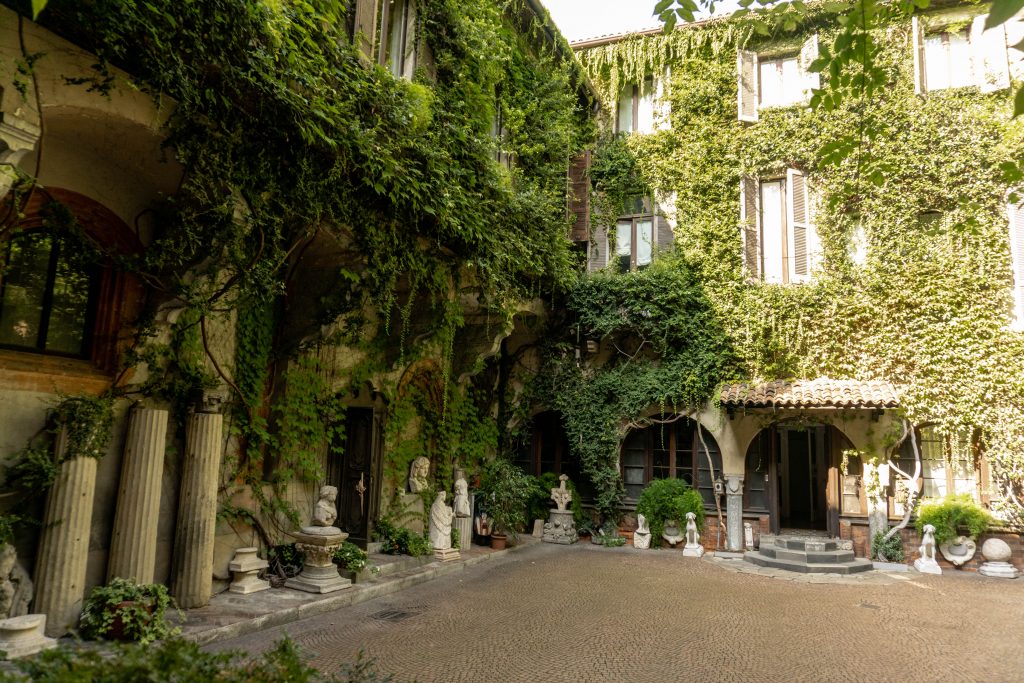 We all love when we can visit galleries and museums for free don't we? Our 10th nomination for the Milan Italy events calendar is definitely Oggi Aperto. This means Today Open, and it's an event that everyone who loves arts, history, and architecture must visit if you're in Milan on this day.
Oggi Aperto, is usually on the last weekend of March, but it's always safe to look up before you're visiting Milan. This is a special day in Milan, which allows everyone who's looking for unique things to see in Milan to actually see something that's possible just once a year. You can visit monuments and buildings that are usually private and impossible to access.
11. Arianteo (Summer)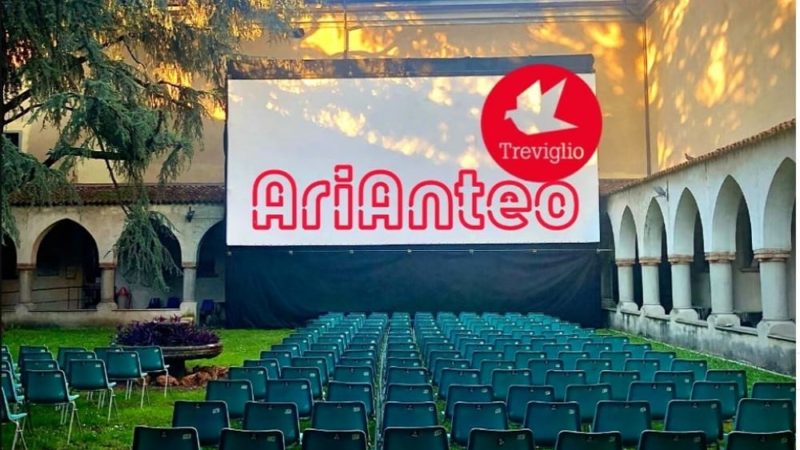 During the summer, there are many different events organized in Milan. One of the most celebrated events is Arianteo. If you fancy a movie, but you don't want to be stuck in a cinema during your stay in Milan, you want instead of a venue that's unique, Arianteo is the best pick for the summer!
Arianteo is a great way to spend an evening in Milan during the summer. Each year at this event you can find in some of the finest locations in Milan maxi-screens placed for outdoor cinemas. Imagine places such as parks, castles, and historic villas as well. Arianteo is a full summer program of open-air shows in Milan!
12. Villa Arconati Festival – July
Sticking to the summer, the next of the Milan events we must discuss is the Villa Arconati Festival. As you can see, the villa itself deserves a visit, but topping it with an event is even better! Villa Arconati Festival is considered one of the best Milan Italy festivals in the summer. It takes place in July, so if you're visiting Milan in that period, make sure to check out the dates and pay a visit to the festival.
A great experience for music lovers, that will be ecstatic with the selection of Italian and international artists that you can enjoy in the picturesque setting of the 18th-century mansion. Villa Arcanti is a little Versailles at the doorstep of Milan. You'll also find free shuttle buses that operate on concert days and depart from Milan city center. This festival in Milan is a great one to attend in you're in the city in July!
13. Milano Film Festival – September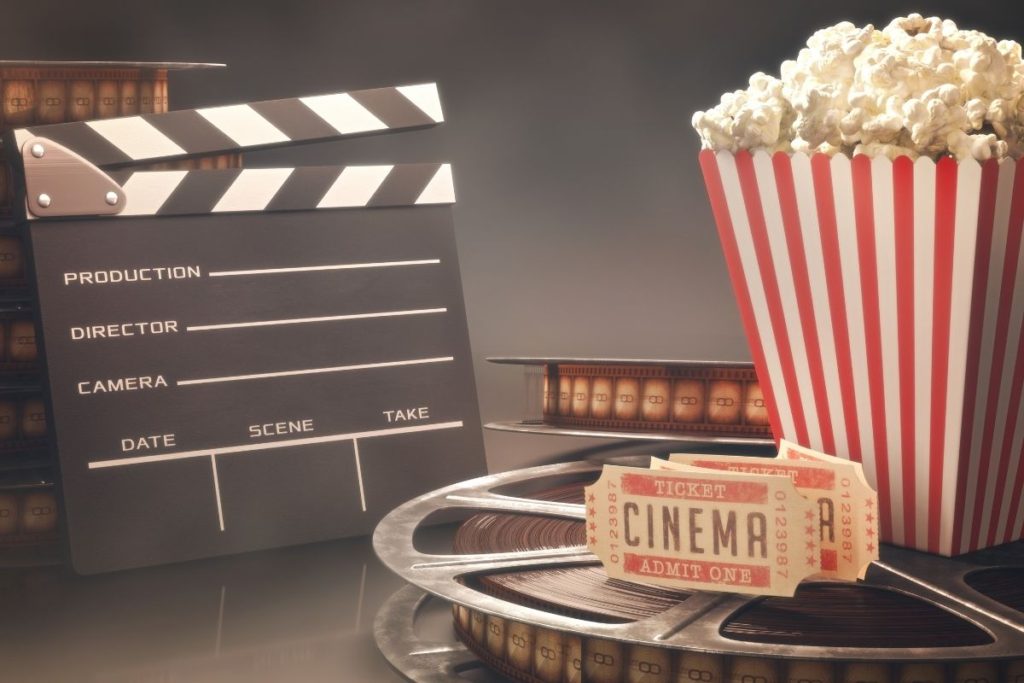 It's not a Venice film festival but the Milano Film Festival is still really impressive! If we have a look at the Milan Italy events calendar, the Milan film festival is organized in September. So if you're planning a visit to Milan in this period and you're looking for events, consider the film festival too!
Milan Film Festival brings together productions from the international independent scene, with screenings of emerging artists and showcasing a wide variety of tales and cultures. If you're interested in these types of events, definitely consider attending, and of course, make sure to check out the dates of the next film festival in Milan!
14. Book City – Middle of November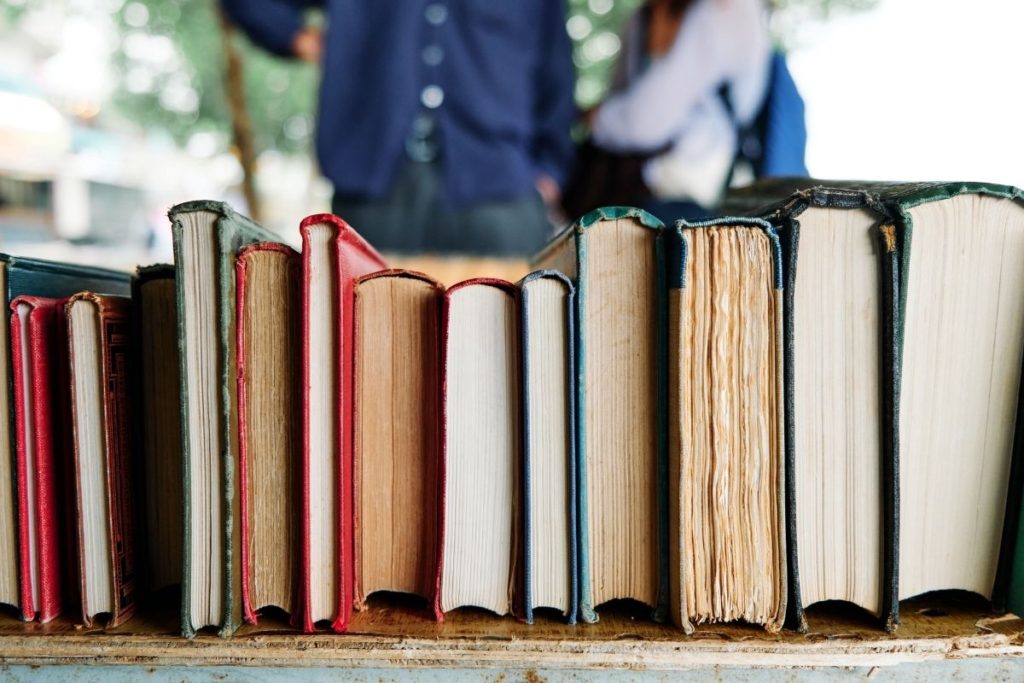 if you landed on this website because you've been looking for when is Milan fashion week, or other events in Milan during autumn, I'll suggest another great event in Milan you should consider. For book lovers and readers of all sorts, one of the best events in Milan is Book City. This is held usually during the middle of November in Milan.
The event puts the book at the center of the stage with publishers, writers, readers, and artists involved in a weekend of talks, conferences, presentations, and workshops. All this at Book City is done to promote reading and culture. It is a great event in Milan to check out if you visit in November. Just make sure you've got enough space in your carry-on!
15. Artigiano in Fiera – First week of December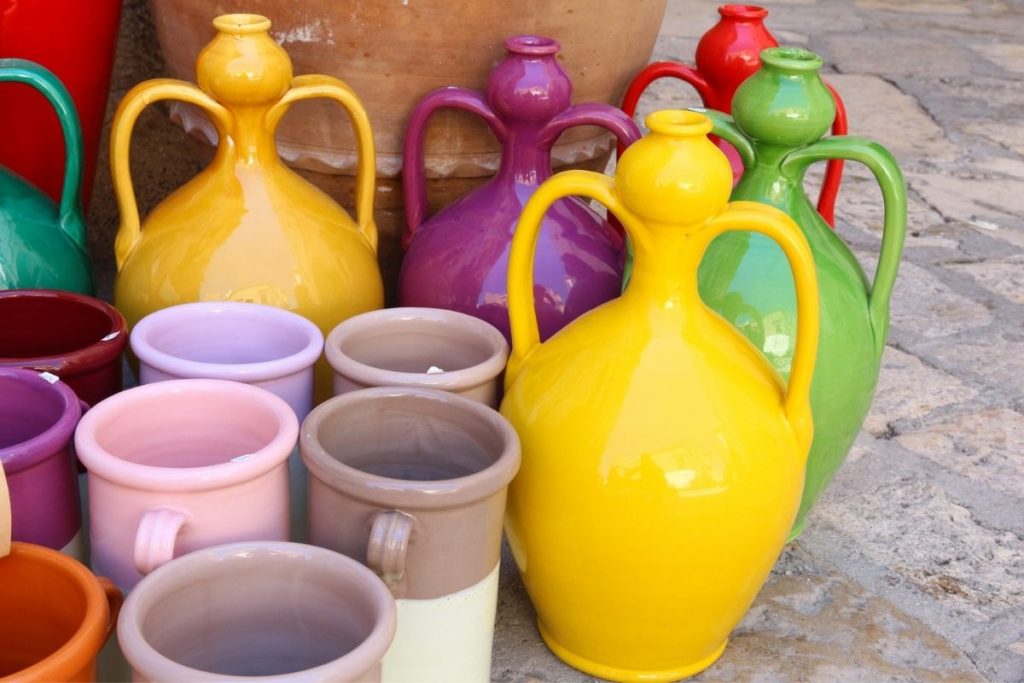 The last of the Milan events I really wanted to highlight is the Artigiano in Fiera. A wildly popular event in Milan that takes place during the first week of December. Artigiano in Fiera is similar to a Christmas Market that's really much adored by locals. I must admit, I can't wait for December to visit it the market.
During the Artigiano in Fiera, you'll find an impressive amount of Italian hand-crafted items of all kinds. You'll also find loads of Italian and international street food trucks so you can enjoy some good bites while checking out handmade goodies. If you're planning to visit Milan in December, and you're looking for great events to get some souvenirs and Christmas presents, Artigiano in Fiera is not to be missed!
Milan Italy events calendar
These are the 15 best annual Milan events that you must know about and consider for your next trip to Milan! We've covered everything from Milan fashion week, highlighting the periods when is Milan fashion week. We also covered the amazing Milan design week, and some annual Milan Italy festivals from food to jazz, and handmade products too. I hope you're ready to explore Milan and visit some of the greatest events the city can offer!
Pin it: Milan Italy events calendar
15 Best Annual Milan Events and Festivals