London is one of the most visited cities in the world. There are just so many things you can do in this amazing capital, you have to visit at least once in your life. You might be going with friends or you might want to take a solo trip and discover all that it has to offer. People often ask 'is it safe to travel to London alone?' Well, yes, it is. I can say that traveling alone in London is safe and you don't have to be afraid of going. Whenever I went I always had the best time. Discovering new places, museums, restaurants, and shopping. You get to do so much even if the time is short.
10 Tips to travel alone to London
We have gathered the 10 tips of traveling to London alone female, everything from hotel rooms, to restaurants, clubs, museums, and even safety tips. Whether you are traveling from abroad or even from another city in England, you still might want to know 'is London safe to travel alone?' A female traveling alone in London can be dangerous.
However, if you follow our tips I can guarantee you will have the best time and you will want to return again and again. So is it safe to travel alone in London? The answer is yes, and here are the reasons why! Also don't forget to check our articles for day trips from London, and other destinations in England! If you need to work while you're in London, make sure to check the best coworking spaces!
1. How to travel to London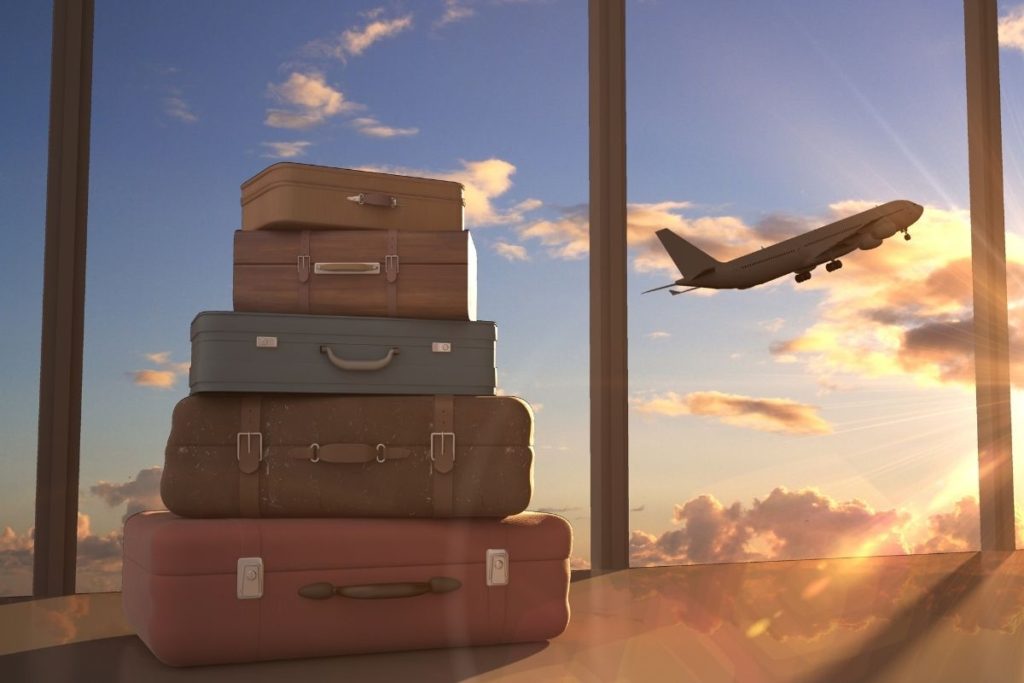 The first one on our list is how to get to London. This depends on which part of the world you are in. Whether you are from Europe or another continent, unless you are in the same country, the obvious method of transportation would be by plane. Is it safe to travel to London by plane? Yes, it definitely is. If you are traveling within Europe you can find such good deals. I would sometimes go for £50 (this was pre-covid). Plane tickets might be more expensive now due to the pandemic and you will also have to take tests depending on where you are coming from. Makes sure to check the country requirements before entering England.
Traveling by plane is really convenient. If you are just visiting London for a few days, then you can get away with a smaller suitcase and a backpack and save yourself some coins on the plane ticket. In case you are in nearby countries like France, the Netherlands, Ireland, you might even want to travel by train. From France, you can take the Eurostar train to central London, tickets can be very affordable if you book them in time. It will only take you about 2.5 hours from Paris to London. What a short period of time!
There is always the option to take the bus or even drive there by car, however, when you are alone you want to take the shortest road you possibly can. Traveling by car from a different country would be exhausting. Traveling to London alone female can be a bit scary, but it is the best thing I ever did for myself and I would do it again if I didn't live this close to London now. Of course, I can still travel there, but it's different now, because I actually live in England. When you are coming from abroad, you might get scared of this huge city. Is it safe to travel alone in London? I will tell you in the next 9 tips why it is safe.
2. When to visit London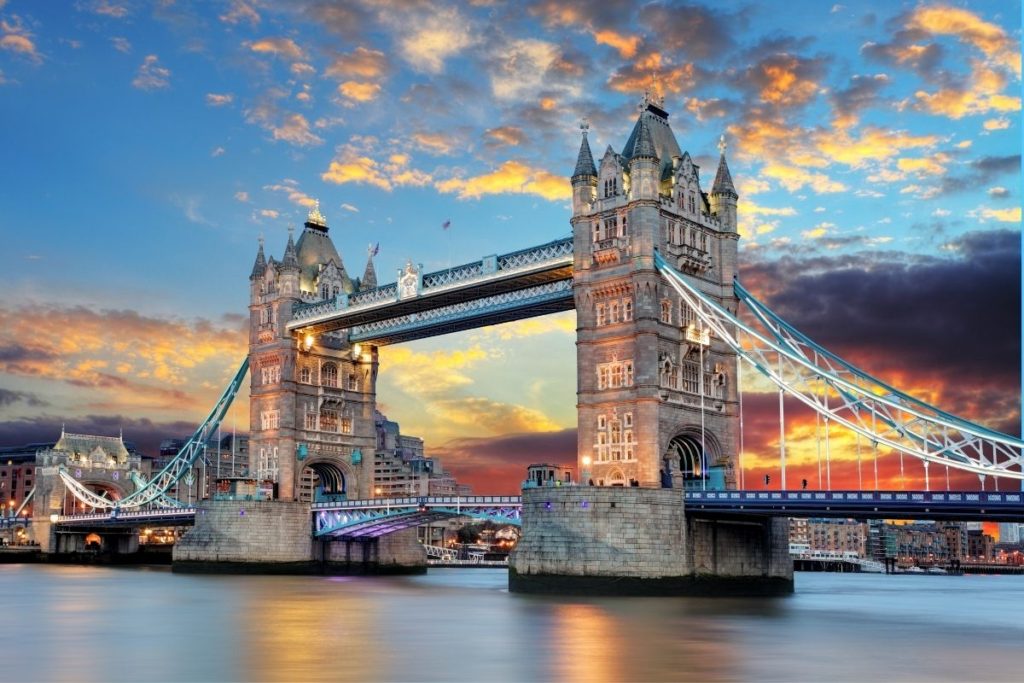 The next question would be is London safe to travel alone female and when to visit London? England is known for its rainy and dull weather. People say it's usually all year round, however, that is not true. I have visited London in September, March, and June and the weather was slightly different. Of course, if you are coming during autumn, you will catch a bit of rain. This year we can say for sure the weather has been very good for us. The two main reasons I would recommend are Autumn and Summer and I will tell you why.
Autumn is very cozy. As I mentioned, you might get a bit of rain, however, in September and early October the weather is still warm enough you can get away with a light jacket. Traveling alone in London is a must during autumn. On one hand, you can do all the indoor activities in case the weather is not too promising, on the other hand, you get to walk around in the large parks and enjoy the sun shining. Female traveling alone in London might not be your cup of tea, however, you get to do so many things depending on what month you are visiting. More on the entertainments later!
Summer is most people's favorite month. London during summer can be very hot. You might not want to walk around too much in 30 degrees. At the same time, visiting London during summer is a very good option as you get to do many activities. Plane tickets are definitely more expensive during the summer months, so keep that in mind as well when researching when to visit. If you are not a fan of summer, then spring and winter would be perfect for you. London is very beautifully decorated with light during winter. I'll tell you about it in a bit! So if you're still asking is London safe to travel alone female, my answer is still yes!
3. Where to stay in London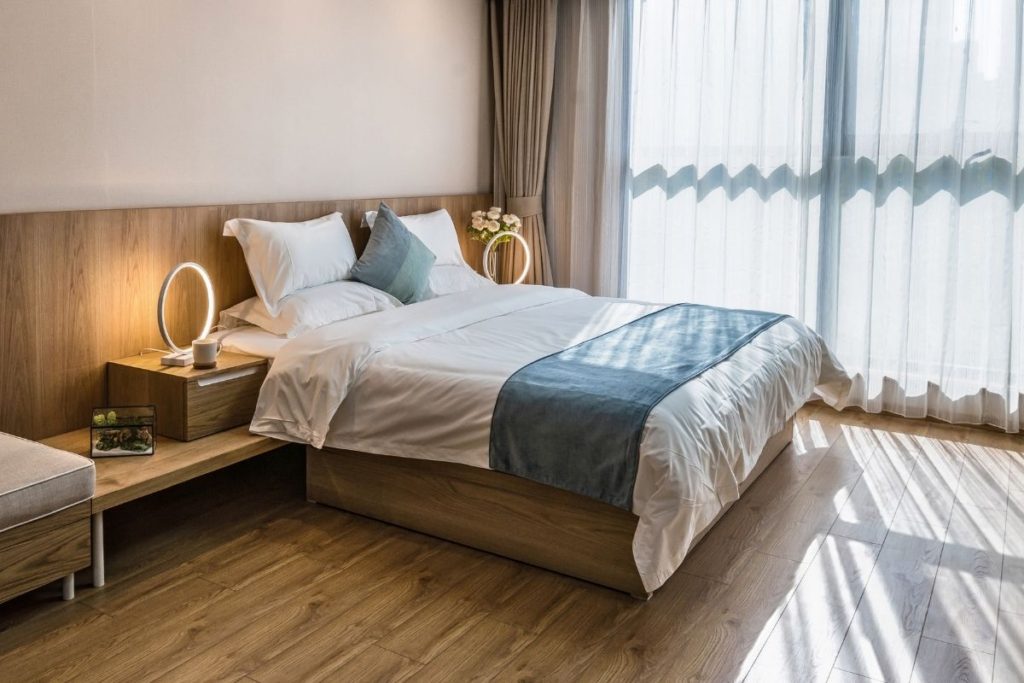 Let's see the best places you could stay in London that are safe. In case you want a good experience, a nice view, some English breakfast and to be in central London, then hotels are the ones for you. Park Plaza London Riverbank will offer you a breathtaking view of the river Themes. It might be a bit pricy, however, you get to live your best life in London while staying in a central hotel. Traveling to London alone female and staying at a hotel is one of the safest things to do. Other options are Park Plaza Westminster Bridge London or Britannia International Hotel Canary Wharf. If you are still wondering 'is it safe to travel to London alone, you might need some more motivation.
If you are like me and you want to save some money, you should definitely choose to stay in Airbnb apartments. Sure, some of them are as expensive as a hotel, yet they can offer you so much more. I stayed in Airbnb on two occasions. Both were private rooms, rented in a separate place, I was not sharing anything with the owners of the property. My experience was amazing, they are welcoming and will even give you tips on how is it safe to travel alone in London.
The important part is to book a place somewhere in zones 3-5 as that would be more budget-friendly. If you can book it in the direction of the airport, that is even better. You will save yourself a lot of time traveling from the airport to the place you're staying. You can of course choose to rent a private room and share the kitchen or bathroom, as long as there are enough reviews on their page, it is absolutely safe to do so. I would definitely stay away from Couchsurfing and hostels. I hope you are getting more comfortable with the idea of traveling alone!
4. What to eat in London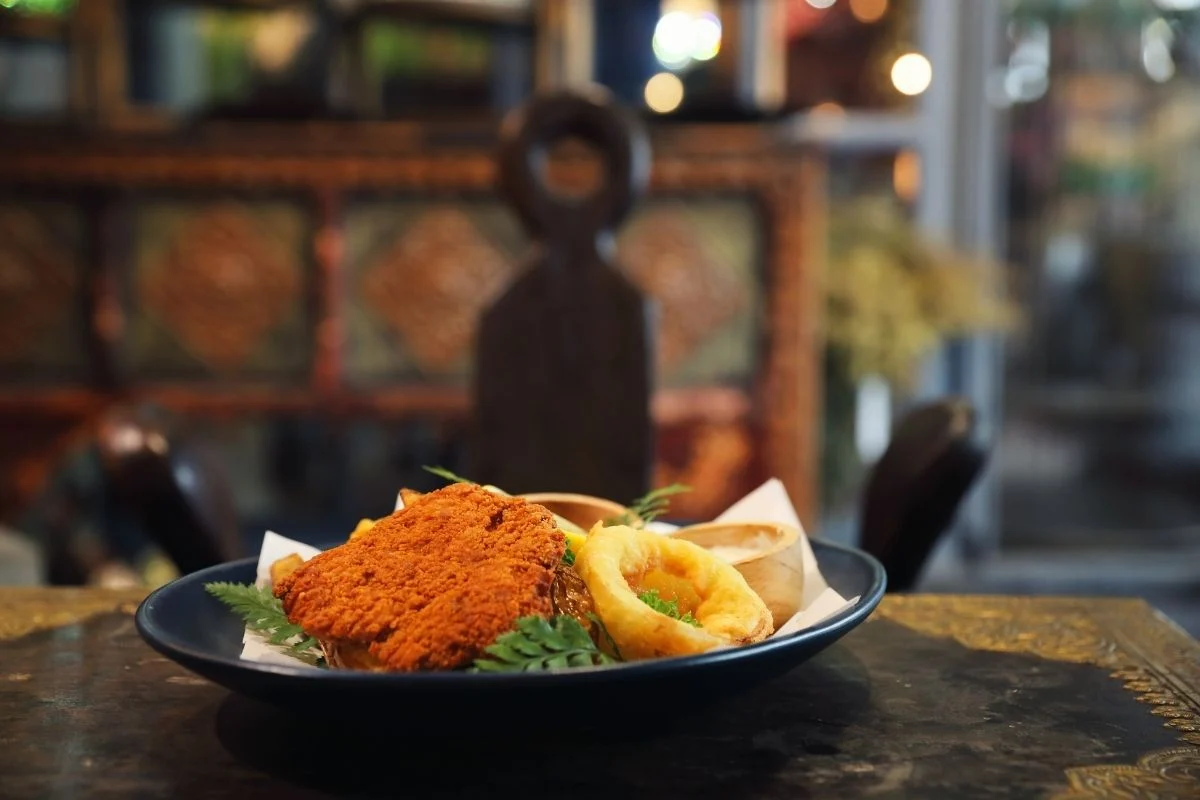 Whoever has read any of my articles will know I love food. Eating out in London is just a different experience. All of the international cuisines are in London and waiting for you to try out their dishes. Asian, Mexican, Spanish, Indian, and of course the best British dishes. Female traveling alone in London should be prepared on what dishes to eat and where. When you already know where you are staying, just have a look in your area at what restaurants they have. Every British pub will serve a proper English breakfast. Fish and chips are around every corner (okay, I'm exaggerating, but really, there are many of them).
Traveling alone in London will just mean that you can try out any foods you want whenever you want to. You don't have to sit around and think of what the other person wants to eat and if you're actually up for that. You can just pick a place and go there. How liberating! Here you have some quick tips for dining out in London. One of the most popular places you can go to is Soho. In Soho, you will a list of great restaurants and also China Town is near Soho, so you kill two birds at the same time!
While you are there, don't just try food from restaurants. London is home to sweets as well. M&M's London is a store dedicated strictly to M&M's chocolate and merchandise. You cannot miss this out! In the Kingdom of Sweets, you will find the best British chocolate and many other interesting sweets and drinks. So if you're having doubts and thinking is London safe to travel alone female, then we can say for sure it is, and trying out all these foods and sweets will make your experience so much better. Let us know in the comments if you found any interesting restaurants!
5. Entertainment and Museums
The best part and the whole reason why traveling to London alone female is a must. You get to visit museums for free! Tate Modern, National History Museum, Victoria and Albert, the list goes on and on. Museums are a great way to pass time while being alone in London. The majority of them are with free entrance and you can spend hours inside discovering different cultures, dinosaurs, famous gems, science and so on. Is it safe to travel alone in London? Sure it is if you spend most of your time in museums. During winter, you will get to experience the majestical Winter Wonderland which takes place in Hyde Park. The whole park is decorated with lights and will leave you in awe.
You get to visit from mid-November until early January. Whether there is snow or not, Winter Wonderland is a must-see if you are in London during this period. I can not leave out the Harry Potter Studio. If you are a fan of Harry Potter then I urge you to book your tickets and take a look at the Harry Potter studio, a Warner Bros tour. When you are in a capital city, watching the city from a higher building should be on your bucket list. The Shard will do just that. You can either have a drink and enjoy a sunset over London or you can book tickets to take a look at a 360-degree view of London. Let's not leave out important buildings such as Buckingham's Palace, the royal family's home, Tower Bridge, Big Ben, and so on.
What about clubbing? This is the time you might ask again is it safe to travel to London alone and go clubbing? I would probably stay out of this unless you have some friends living in London and you can go with the people you trust. I was lucky enough to have a friend in London who took me out on a night in London. We went to Cargo, which was a very interesting experience. Tickets for clubs can be expensive, yet everyone should experience that London nightlife as long as they do not go alone!
6. Prepare an itinerary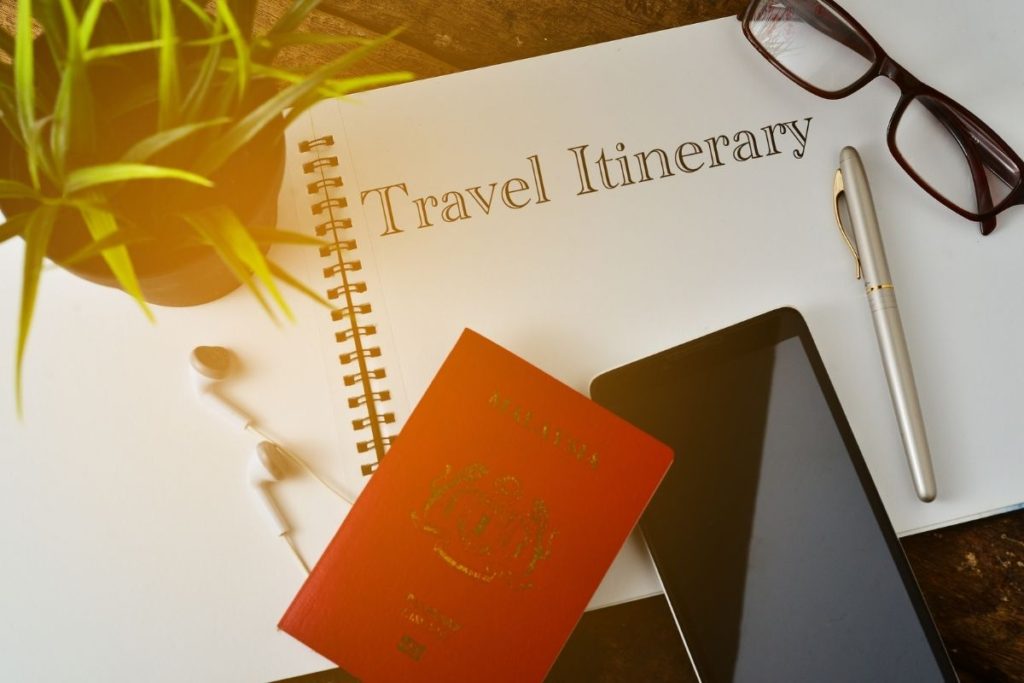 A female traveling alone in London should have an itinerary. When you are going alone, it is important that you come up with a plan before you leave. First of all, you will want to visit the important landmarks, such as Big Ben, Tower Bridge, the London Eye and so on. They are very close to each other, so it won't take you too long. You might want to stop by a restaurant along the River Themes as you walk around these places.
It is very convenient to be in the center as you have the major attractions all in one place. However, if you wish to see something else that is not in the center, why not check out Camden? Camden Town is very famous for its small boutiques of fashion, perfumes, market and many other things. This would only take up 2-3 hours of your time, depending on what are you looking for. I have bought some lovely oil perfume in Camden from an Egyptian boutique and it lasted me years.
Traveling alone in London and creating an itinerary is easy, you get to choose how you want to spend your time. Whether that is by trying local food, feeding squirrels in the park (I love doing this) or just going to the mall, it is completely up to you. So to answer your question 'is London safe to travel alone female', then my answer is still, yes, it is. I will give you some extra safety tips in a bit.
7. Try something new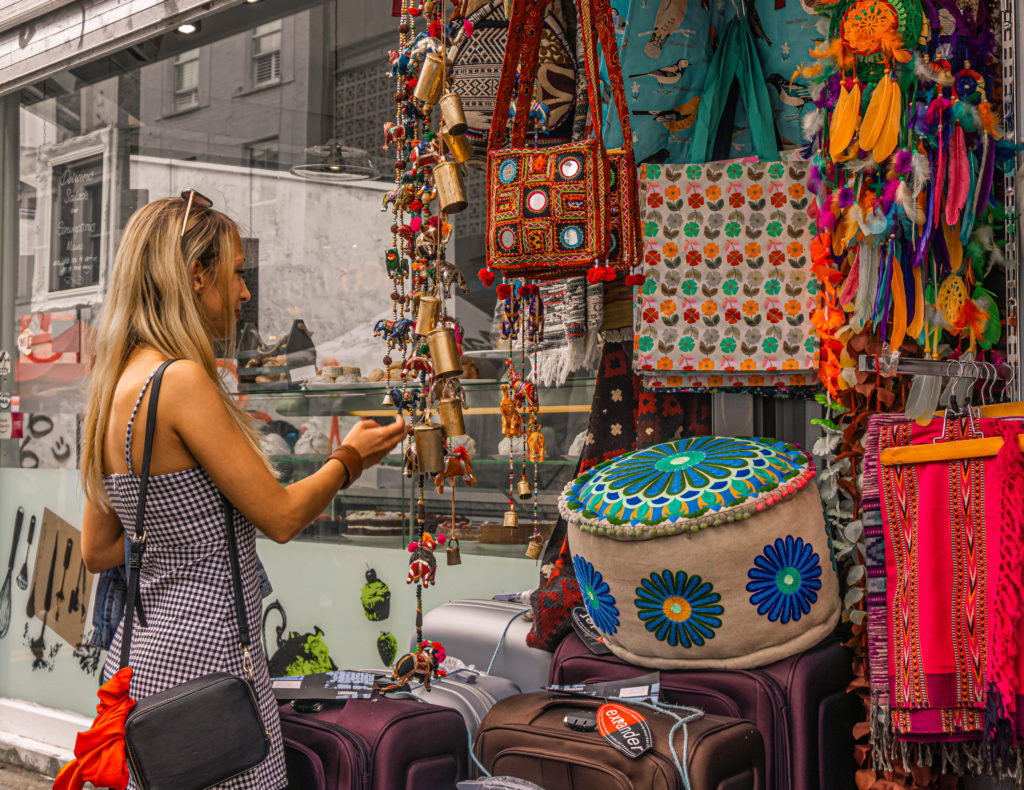 When traveling to London alone female, you should think about new things to try. Everyone is recommending the same places to visit, even us. We do want you to see the most famous places, but we also want you to see some unusual places in London or even some things you haven't thought about checking out. One of them is the London Theatre shows. There is a huge variety of shows, such as "The Prince of Egypt", "Back to the Future: The Musical", "Moulin Rouge" and "Tina Turner Show" just to name a few. These are all famous and worth your time. You can find affordable tickets if you book them in time, hence why it is important to plan your itinerary!
While you are planning your way to watch a show, the best place would be at Trafalgar Theater as after that you can just visit Trafalgar Square. The reason why it's interesting to go here is that the lions in the square were sculpted by a painter whose first work was the lions. Nobody ever looks at them with these eyes, yet there is a story behind it. the lions will keep you safe if you're still wondering is it safe to travel to London alone.
If you are interested in even more strange stuff, then visit the Anaesthesia Heritage Centre. This place holds the history of the use of anesthesia in medicine. Even if you are not into medicine or get sick just by looking at needles, I think it is a must-visit and an unusual one for sure. There are many more things you can do in London, just takes a little research. It doesn't always have to be visiting the most famous landmarks. Let's see the last 3 of the reasons why is it safe to travel alone in London.
8. Suitcase essentials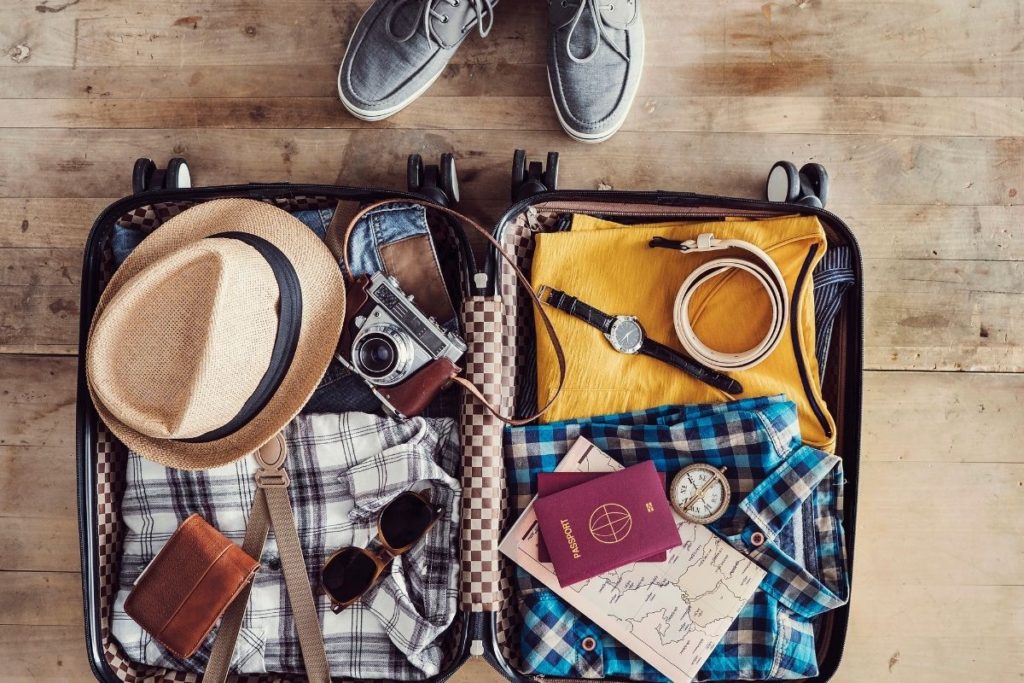 While you are traveling alone in London it is important you pack your suitcase well. What can you bring? Well, it really depends on the time you are going. The most important thing you need to have with you (besides your ID and phone) is a raincoat. Not an umbrella, a raincoat. An umbrella won't do you much service when there is wind and also London can be very crowded, you don't want to gouge someone's eye. Bring comfortable clothes. You will be out and about all day, you can't be wearing heels or shoes that will break your feet. You can still dress in an elegant way and make it comfortable.
Do I need to mention rainboots? This is only a must if you are visiting in late October and November. You will want to bring yourself some waterproof shoes. If you are anywhere from Europe, you must bring with you a universal adapter. The UK has 3-hole plugs, so you might want to have this with you before you leave in case of emergency. The cool thing is that even on the train you can charge your phone.
While traveling on the underground, you should buy yourself an Oyster card and top it off with money or if you are spending more time in London, just get a week's pass. The prices are different depending on the hours you are using the tube. Whenever I go I spend about £7-£10 a day while tapping my card. If you are there for a week, then a £40 weekly top-up would be cost-efficient and this also includes the good old double-deckers.
9. Learn about the culture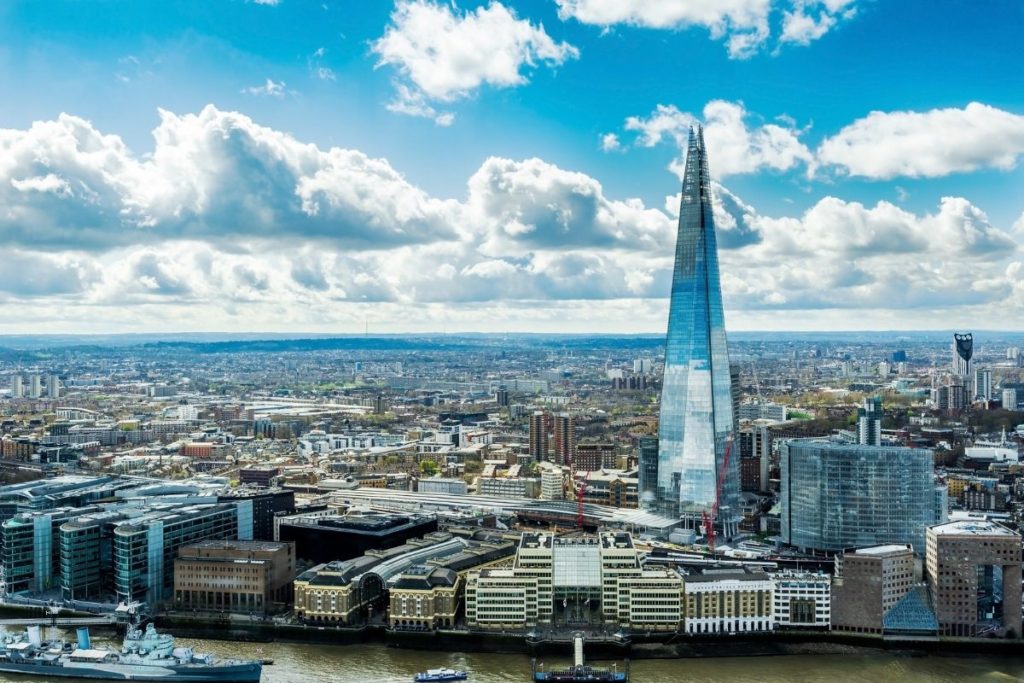 While you are traveling to London alone female, please bear in mind the cultural differences you might experience. London is a multicultural, international capital city. There are over 300 languages spoken in this city, people from all around the world, living in and visiting London. If you stop a stranger to ask for help, it might even be that they are also a tourist themselves. The rules apply everywhere in the world, be kind, respectful, and 'Mind the Gap!' (this one is only in London).
Is it safe to travel alone in London if it's so multicultural? Definitely. The fact that you can see so many foreigners will give you confidence that anyone can come here and spend a great time in London. Many people are just like you or me. Looking for some adventure, trying out new food, exploring, wandering around. Many people in London have never been there before and are seeing things for the first time. They were also asking 'is London safe to travel alone?' before they left their country.
When you are visiting, you want to keep in mind not visiting during school break and bank holidays. London is busy as it is, so during these times it will be absolutely packed with people. For this reason, it is also good to keep in mind to always be on the right side of the elevator. This is a rule pretty much anywhere in London, whether you are in a mall or underground, just always stand on the right. Saved the best for last, when someone says "you alright", don't embarrass yourself and answer the question. This is just a way of saying 'hello' in England!
10. Safety tips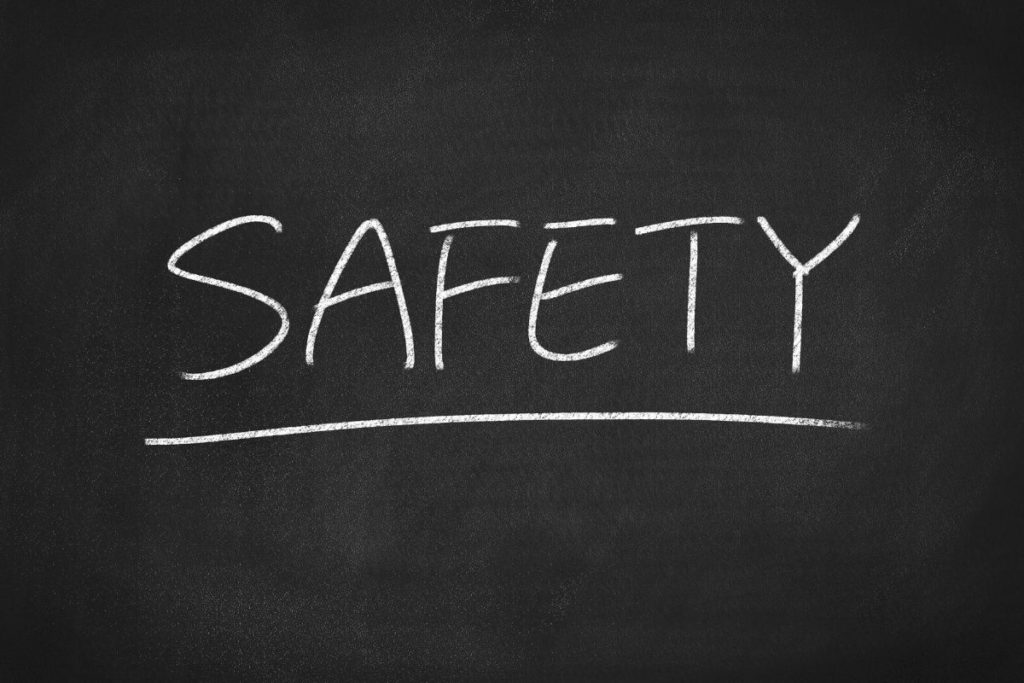 Needless to say, whenever you are visiting a capital city, you should bear in mind the safety measurements to take and this is the time to really ask 'is it safe to travel to London alone?'. The most important advice I can give to anyone is to watch their stuff all the time. If you can keep your things in a bag and have that bag in front of you whenever you are in public, then you will be safe. I have never had any issues, but there are certainly some pocket pickers around London's busiest areas.
If you are a female traveling alone in London, please avoid going out too much at night. Some of the areas that are dangerous are Westminster, Camden (during the day is fine), Kensington, and Hammersmith. Try to avoid using headphones when you're not on less busy streets. You can use them in the tube, however, when outside just be vigilant. Avoid carrying cash, it is better to pay by card, and very rarely will you be asked for cash.
In case you did decide to go to pubs later in the evening, try not to accept drinks from strangers unless the bartender actually pours it in front of you or it is bottled. Some of these might seem ridiculous to think about, however, when you are at home you already know your surroundings and you don't think of these things. When you are in a huge city like London, you have to make sure you pay attention to everything that is around you. With that being said, I have always felt safe in London, even at night. I can answer and confirm your question 'is it safe to travel to London alone?', it is very much so and you should not miss out!
Traveling to London alone – Conclusion
So we have answered your questions on whether 'is it safe to travel to London alone' and 'is it safe to travel alone in London'. In both cases, we can say for sure that it is. Traveling to London alone female shouldn't be scary at all as long as you plan your itinerary in advance, book your tickets and just stay alert when you are in not-so-crowded places. This does not mean you shouldn't feel relaxed. Female traveling alone in London is very common and I urge everyone to try it. Traveling alone in London will leave you with the best experience and you will want to explore more places like this.
While you are in London, we recommend visiting some of the most beautiful castles and haunted castles. If you are looking for peace and quiet, then visit the charming villages in England. Let us know if you have ever been to London or if you would like to visit after learning about the 10 tips to travel to London alone. Check out also our tips to travel alone to Berlin and Vienna!
PIN it: 10 Tips to travel alone to London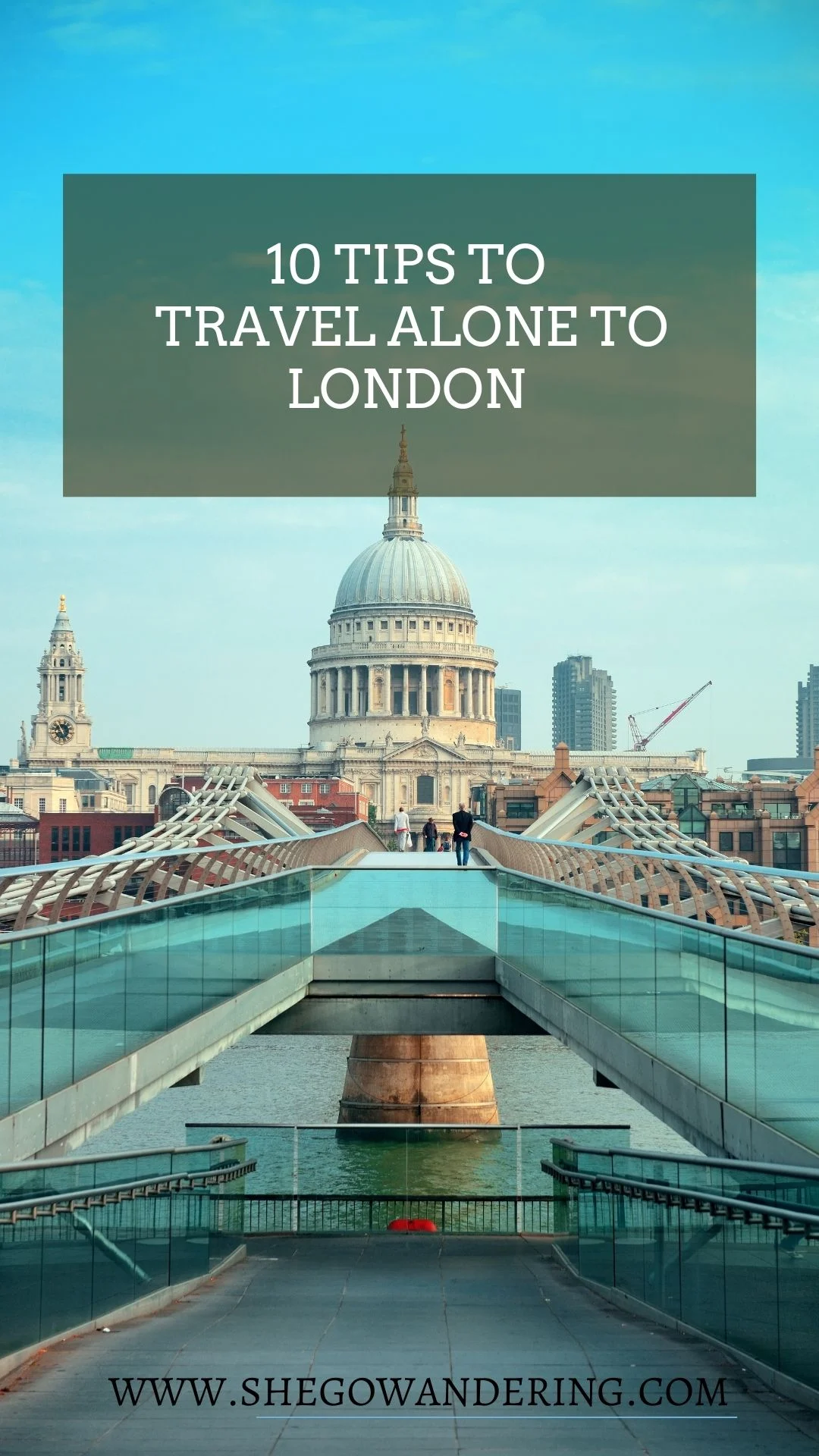 10 Tips to travel alone to London