Another city you should have on your bucket list if you're looking for European cities to travel alone too! See the highlights for a perfect for solo trip to Vienna. I have visited Vienna so many times and I still find it magical and a city I go back to again and again. Traveling to Vienna alone is so easy and you will have the best time, I can promise that. You get to do so many different things, from discovering the culture, the food to going to different events being held in the city. The question we need to ask is 'is Vienna safe for solo female travellers?'. Considering I have been there alone, I can confirm it most definitely is. in Vienna nobody will bother you, the locals are kind to you.
10 tips to travel alone to Vienna
In this article, I will share with you the 10 tips to travel alone to Vienna and my experience of visiting the famous capital of Austria. I will share the best hostels in Vienna for solo travellers so you can save some money and spend it on other items instead! I tried to make Vienna solo travel an appealing idea for everyone. I want to share the unusual things you should do in Vienna, not just the famous attractions. Whenever you go to a city, people always tell you to visit the same attractions that everyone has pictures of, however, when you are traveling alone, you should also try to look for not-so-popular options and tell your friends about it later. Let's see if we can answer the questions of 'is Vienna safe to travel alone?'.
1. How to travel to Vienna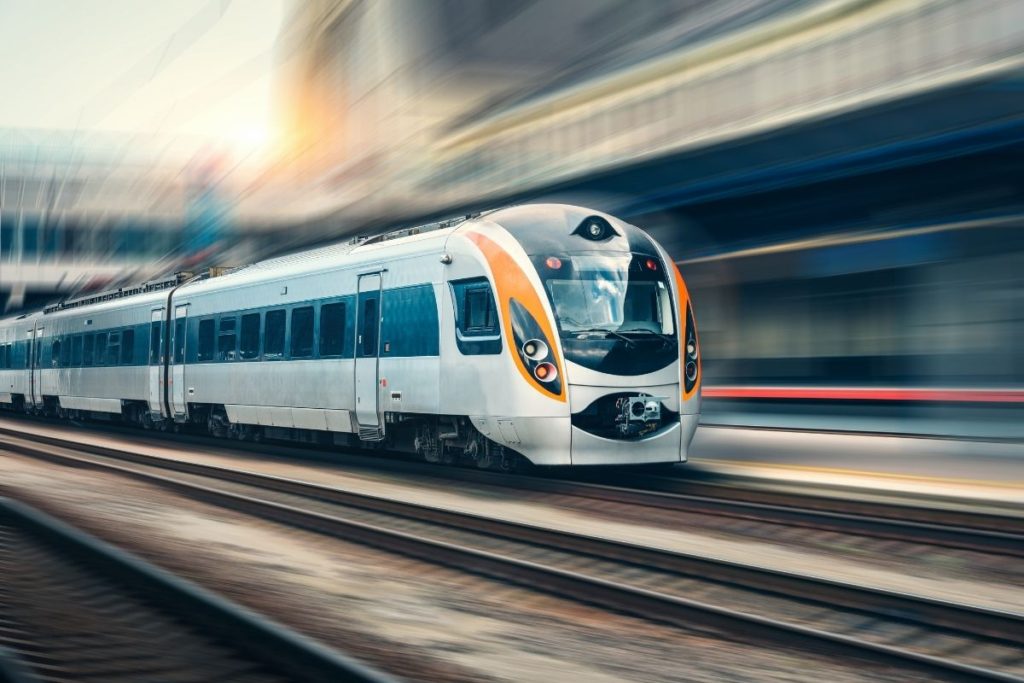 When you are taking a solo trip to Vienna it is important how do you actually get to Vienna. Just like in Germany, trains are absolutely amazing in Vienna. Wien Hauptbahnhof is Vienna's central station. You have multiple connections within the country, so in case you are in Austria already and want to have a look at the beautiful capital city for solo travelers, you have some options. Although the tickets are usually expensive, just like with everything, if you book it in advance you can get away with good prices.
Traveling to Vienna alone can also be safe by plane. I would say that plane tickets are probably more affordable most of the time when you are traveling from abroad. I found tickets many times for like £60, without the option to have bigger luggage, however, you wouldn't need that for a weekend trip to Vienna. You would arrive at Vienna International Airport and you'll be able to take the train straight away to Vienna's Central station. Let's see why is Vienna safe for solo female travellers in the next sections.
2. When to visit Vienna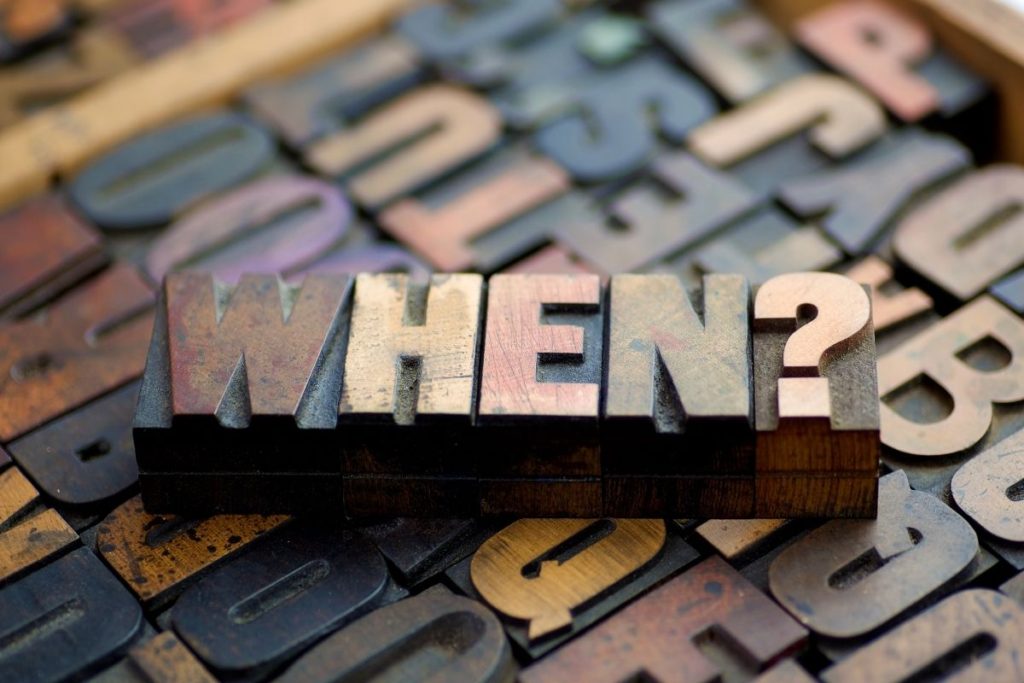 Vienna is one of those cities that is ideal to visit during any season. There are so many events taking place during the year, the scenery is beautiful throughout all 4 seasons, so you really can't go wrong either way. If you are looking for more summer activities, then probably early June is the best as the weather is forgiving and you can take more walks. If you do visit during summer, you will experience more tourists in the city. I did visit in June and it wasn't really that crowded. I found it perfect for my Vienna solo travel.
I have to recommend traveling to Vienna alone during winter. The city center is truly magical when the snow falls down and the decorations make it extra special. All the stores have major discounts, Christmas presents, hot chocolate at small boutique stands, and much more. You would have to really dress up for this season. The temperature can drop to -5 degrees too. I will recommend some suitcase essentials in a bit, so keep on reading. More on why is Vienna safe to travel alone in the next parts!
3. Where to stay in Vienna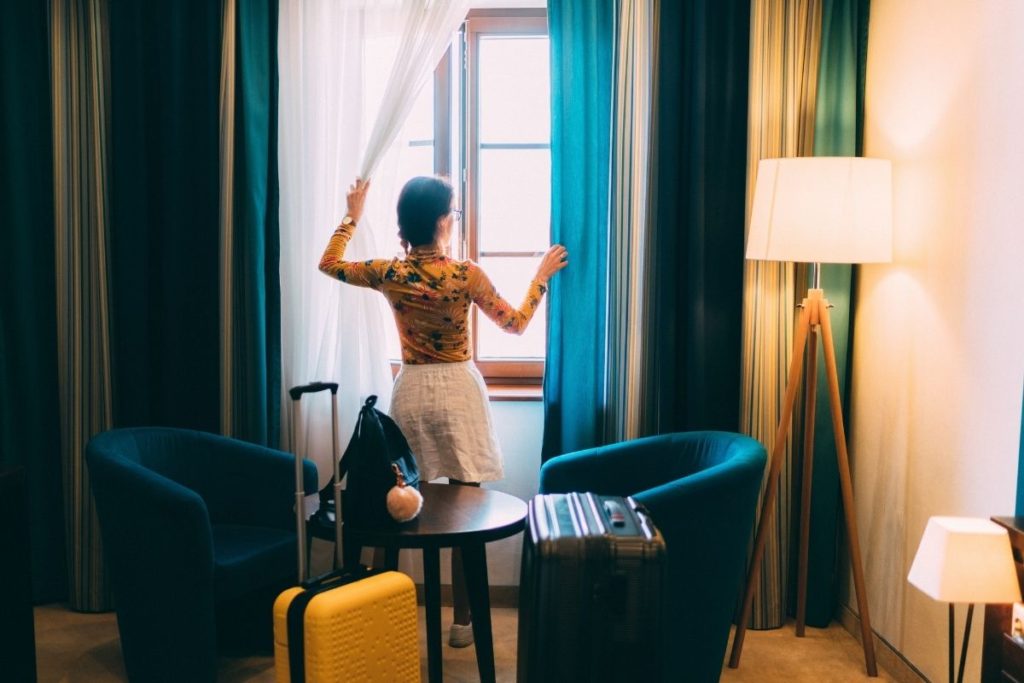 While traveling to Vienna it is very important where you stay. In order to save some money, these are the best hostels in Vienna for solo travellers: Vienna Hostel Ruthensteiner, Vienna Boutique Hostel, and CH-Hostel. All of these are really affordable and you will be able to connect with others while traveling to Vienna alone. The prices will change on the time you decide to visit, but they can be as cheap as £15/night (€18). You can't get any better than that. These hostels just prove how is Vienna safe to travel alone.
For my solo trip to Vienna, I decided to stay at a hotel. This was such a great experience. Boutiquehotel Stadthalle in Vienna is an eco-friendly hotel with a beautiful garden where you can have your breakfast and later have some coffee or read a book in one of their egg chairs. The staff was truly amazing, organic breakfast in the morning, their eco-friendly rooms give a gorgeous experience. I woke up well-rested and ready to conquer Vienna. The hotel is also near the Central Train station and about 15-20 minutes away from the city center by train.
4. What to eat in Vienna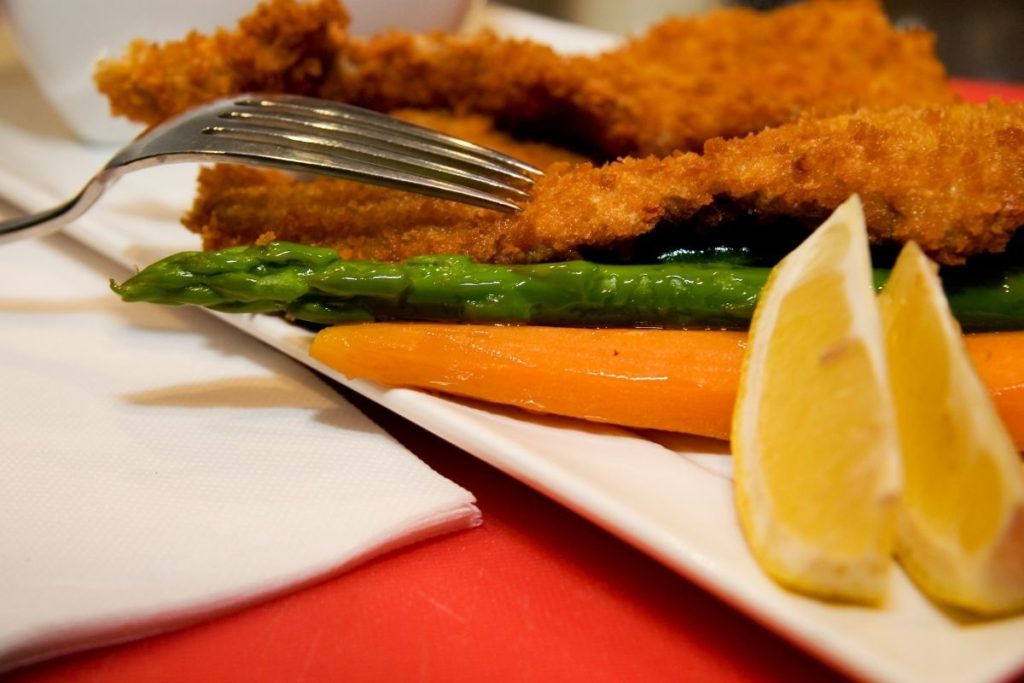 When it comes to food, Vienna is just perfect to try out some authentic Austrian dishes. There are so many options out there, how do you know which ones are the best? Well, when taking a solo trip to Vienna it is important that you come prepared yet it is also important that you explore while you are there. Sure, a restaurant that has received multiple good reviews is surely a good restaurant, however, that does not mean you shouldn't try out other foods or places that might have opened up recently and no one has given them good reviews.
These are some of the restaurants and pubs you should visit while traveling to Vienna alone. For authentic Austrian dishes the must visits are: Zur Herknerin, Melker Stiftskeller, Gasthaus Rebhuhn and Durchhaus. The best international restaurants: Bella Santi, DiningRuhm, Spice of India, Yak und Yeti, and Curry On Fire. In case you are looking to have some drinks, here are the best pubs: Cafe Mendez, Leo HILLINGER Wineshop & Bar Wien-Wollzeile, Aurora Rooftop Bar, and Gruner Kakadu Bar. Which one was your favorite restaurant and bar to go to?
5. Entertainment and Museums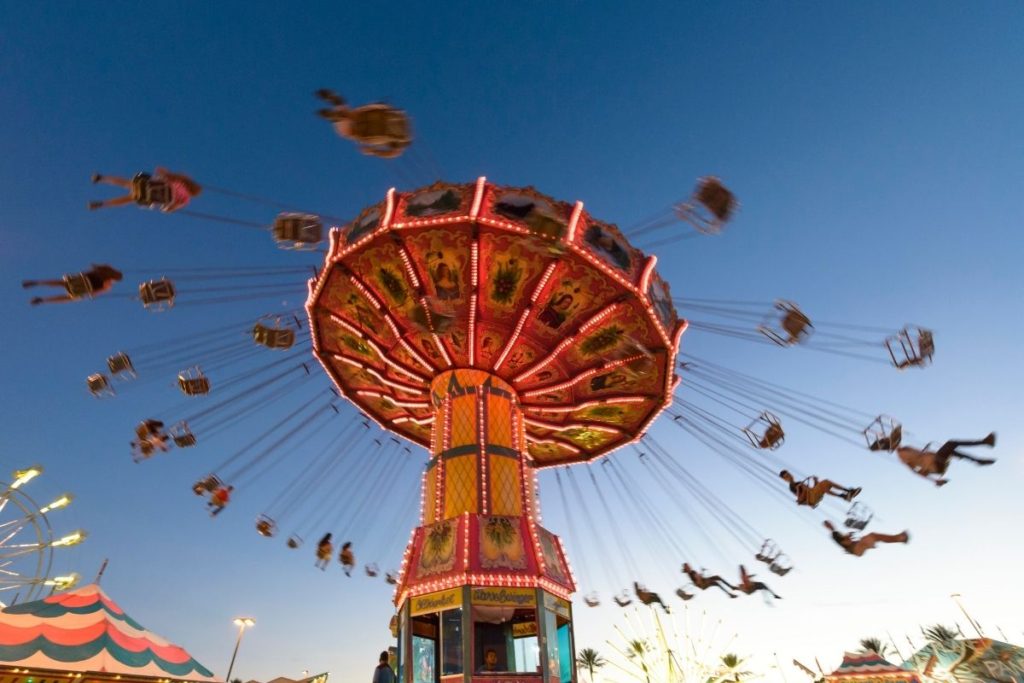 Let's talk about entertainment in Vienna. Of course, you have your major tourist attractions such as the Historic Hofburg, Schönbrunn Palace and Gardens, St. Stephen's Cathedral, Belvedere Palace, Vienna Zoo, and so on. Everyone talks about these and I am sure you will be able to find them. I have a list of famous attractions to visit right here! What I did not talk about is the amusement park, the Prater. The original name is Wurstelprater is a huge amusement park in Leopoldstadt. In order to enter the amusement park, it is free of charge, however, the individual rides can be between € 1,50 and € 5,00. If you are looking for some fun, definitely come here for a day!
Now, what about the nightlife? Is Vienna safe for solo female travellers who want to have some fun at night? As I always say, when you are traveling alone, you can go out at night, but it is always better to do so with someone you know. Might even be the people you met at one of the best hostels in Vienna for solo travellers. Some nightclubs are like Club U, Palffy Nightclub or Babylon Wien. Don't forget to also check for events during that time you are visiting. When I was there for a few days I stumbled upon a street music festival. It was really fun!
6. Prepare an itinerary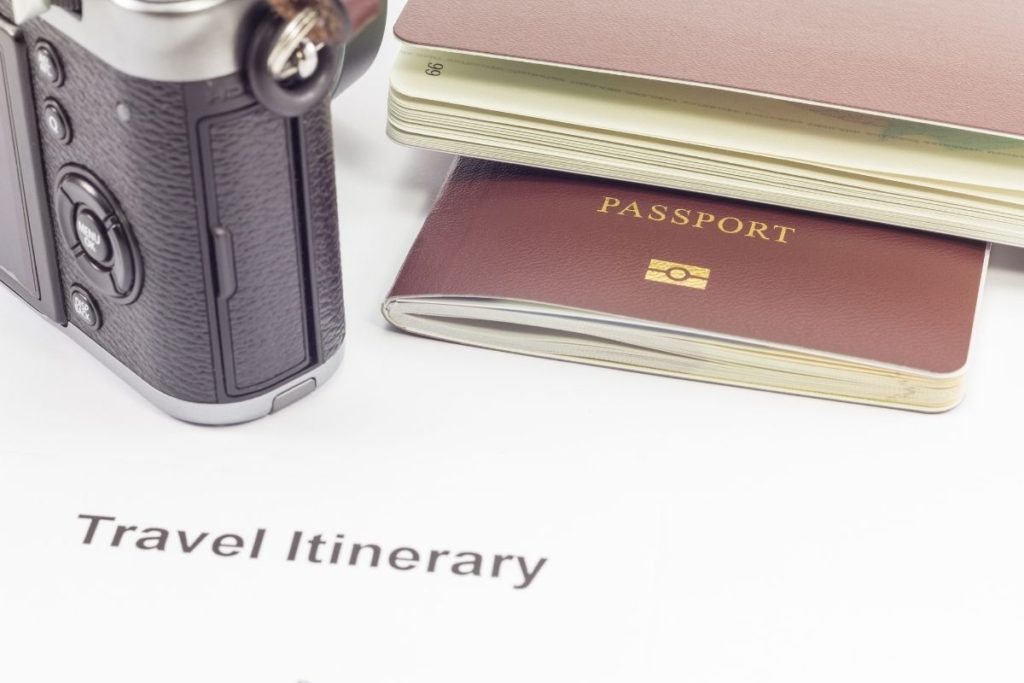 Let's see how to plan your solo trip to Vienna. Whenever you go somewhere always come up with some sort of a plan on what you are going to do. It will save you so much time and energy once you are there. Maybe you have been advised on a certain place to visit by one of your friends, great. Just add that to your itinerary. In case you are going for 3 days, you have plenty of time to visit most of the attractions. Have your tickets booked prior to arriving so you can skip the long queues.
Try to also plan how you are moving around the city based on where you are staying. For me it was easy, having stayed at the Boutiquehotel Stadthalle, I was so close to the city center and also to Schönbrunn palace. I was amazed by how quickly I could arrive everywhere and if I wanted to take back my shopping to the room, I could do so easily and then be out and about again. It can be that easy! More on why is Vienna safe to travel alone and why is Vienna safe for solo female travellers!
7. Try something new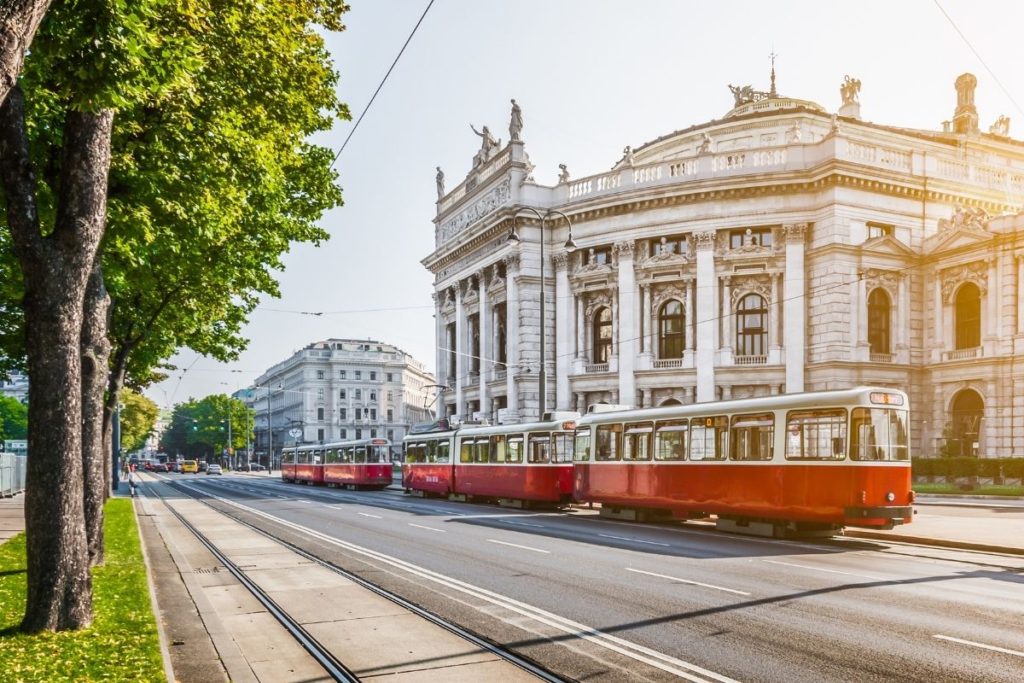 This is my favorite part. The part that nobody really talks about because every tourist (including myself) always visits the same famous attractions everyone else does. You should absolutely do that too, although if you have more time, why not just try out new things and find new places? This is for your Vienna solo travel! Did you know there is a Museum of Death in Vienna? Kriminalmuseum tells a story from the Middle Ages until the ending of the current era focusing on murder. Spooky, but very fun! The Hundertwasserhaus is one of my favorites for sure. This interesting looking building was designed by Friedensreich Regentag Dunkelbunt Hundertwasser, one of the most famous artists in Vienna.
The Fool's Tower or The Narrenturm was originally a pyichiatric hospital opened in 1784. Due to its immense collection of pathological objects, to be more precise, 50,000 objects, it became number one in the world. To spoke you even more, there is a Funeral Museum which as founded in 1967. What can you find here? A collection of over 1000 items related to Viennese funerals. Traveling to Vienna alone is really exciting right? Why not kick it off with a visit to the Clock Museum? See over 700 clock and for anyone with OCD, this is going to please you: they are laid out in chronological order!
8. Suitcase essentials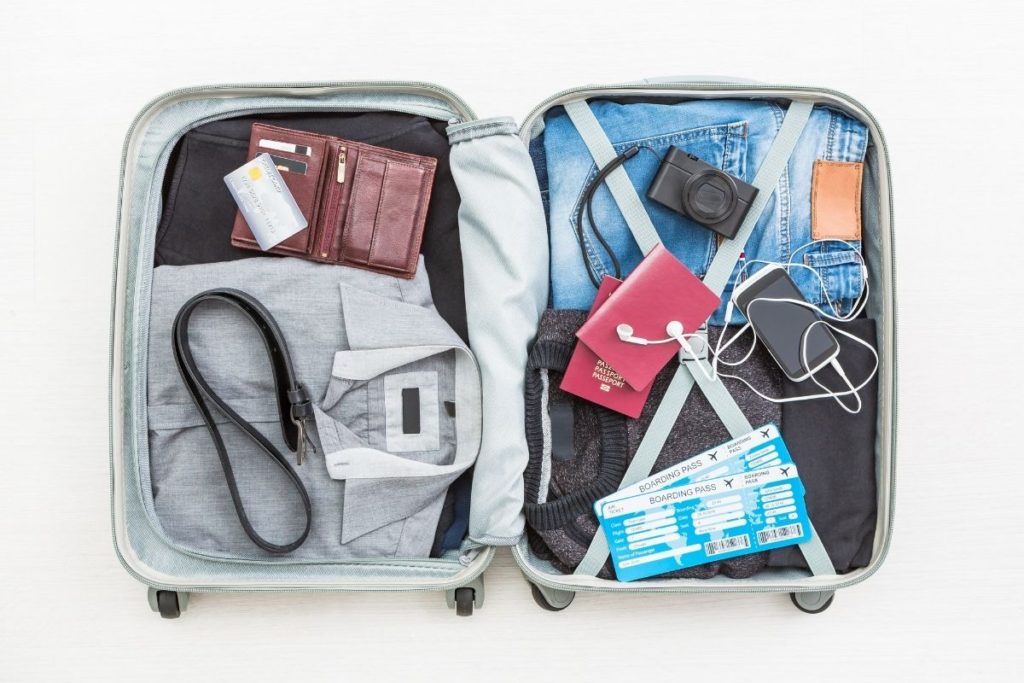 What to pack for Vienna then? I think i don't have to say how it depends on which season are you traveling in. Depending on the weather you want to still make sure you have warm clothes. Even if it is summer, it might get chilly during the night. There can be rainy days in Vienna, which means a raincoat is always a must. I would also suggest not taking too many fancy clothes. If you are staying at one of the best hostels in Vienna for solo travellers you want to make sure you are dressing casually. I always recommend bringing a universal adaptor if you are from countries with 3 ended plug.
Your solo trip to Vienna is all about having fun. Bring yourself a powerbank, a tripod in case you are doing some vlogs or you want to take photos of yourself and you're too embarrassed to ask strangers to take them for you. Don't forget to print out any tickets you have booked, although having them on your phone are more handy, however, in case your phone decides to give up on you, they are just easy to have at hand on paper. Also make sure to pack your smile and a great sense of adventure! Let's see the last reasons why is Vienna safe to travel alone.
9. Learn about the culture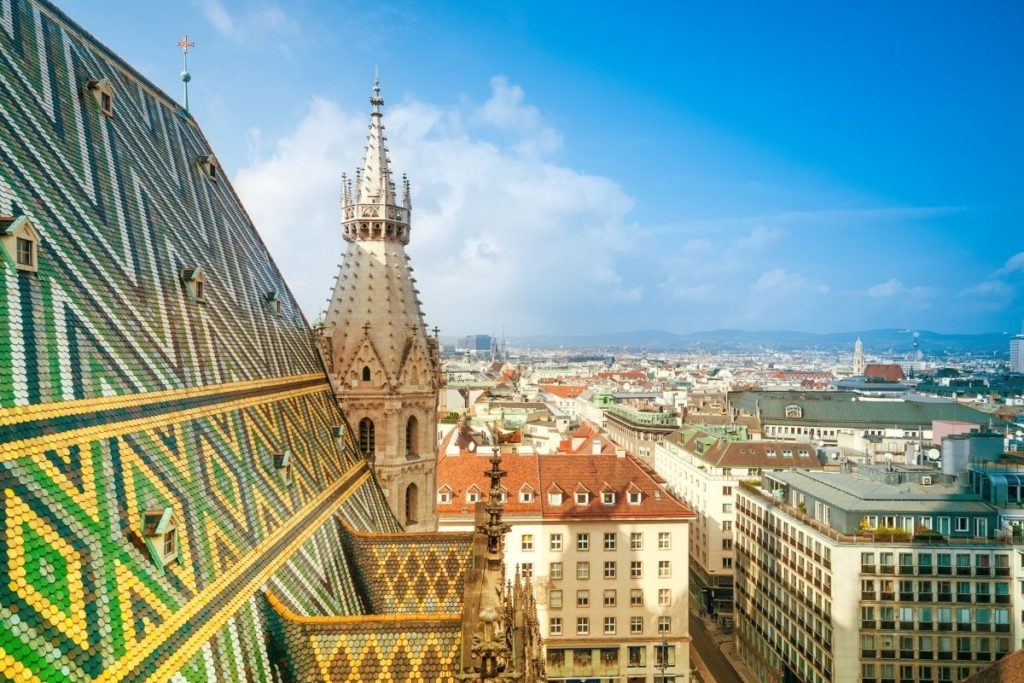 Just like I mentioned in a few other articles of my solo travels, I will say the same for this Vienna solo travel. Before you go to any foreign country, learn about the culture, language and people and learn how to respect all of these. Just as you would expect tourists to respect your country, they also expect you to be mindful of theirs when visiting. When you go to a restaurant (and if your pocket allows you), you should tip the waiters 10% of the amount of the bill. Don't assume that your German knowledge will do good here. Austrians have a different dialect and you should expect to not understand the typical phrases you might know in German already. Just watch a few videos and learn the important phrases!
Austria is also very bycicle friendly, so watch the bicycle paths as they are laid out everywhere you go. In case you are going on a weekend, expect shops and stores to be closed early. As Austria is a Catholic country, they are practicing this law of closing supermarkets early. So try to plan your trip around this as well! If you read my article about 10 tips to travel alone to Berlin then you know they have many protests. Vienna is the same, so please respect the people on the streets. Try to look it up online if you are curious about the protest. Let's see my last tip on why is Vienna safe to travel alone.
10. Safety tips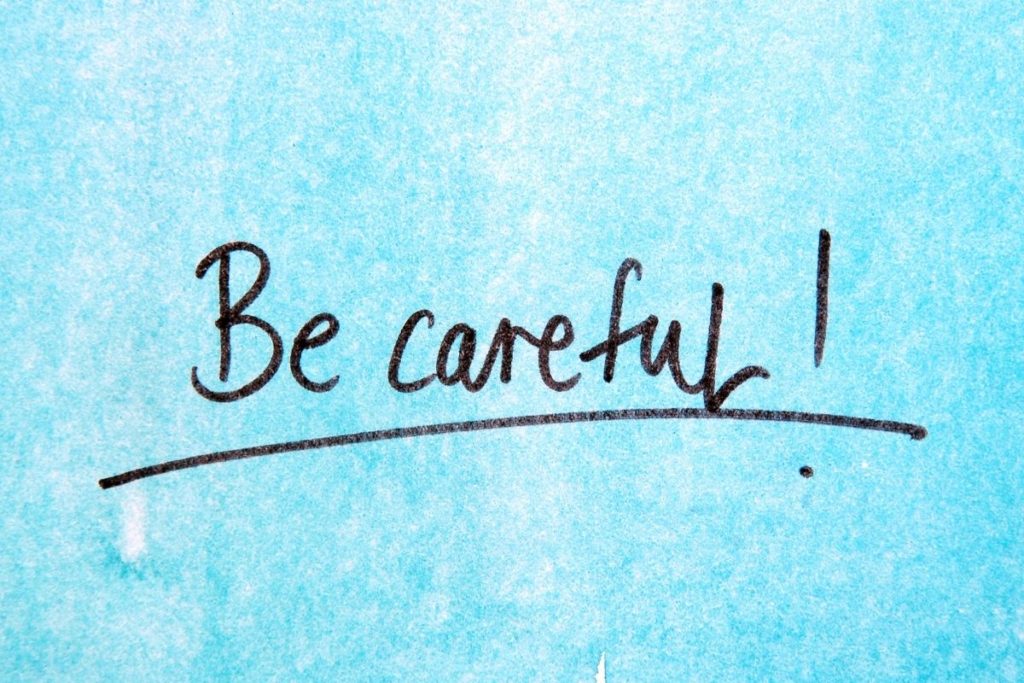 Seems like you are in luck as a solo trip to Vienna is very safe to do so. Not only that, but also is Vienna safe for solo female travellers? Yes it is. Vienna is considered one of the safest cities in Europe to visit. It is very low on crime, even if the city is crowded, you will still find it relaxing and you don't always have to look behind your shoulder thinking someone is going to rob you. Even in the best hostels in Vienna for solo travellers you will feel relaxed.
With that being said, nobody should be too relaxed when in a foreign country. Watch your pockets, if you are on public transport just keep your bags closed, don't fall asleep on trains at night, try to avoid very empty streets at night and try to dress casually instead of bringing your most expensive clothes. Surely there will be people dressing in a fancy way, but they are always a prize for pocket pickers. Don't be one of those! Besides that, just enjoy your time, Vienna is fun and beautiful!
Traveling to Vienna alone – Conclusion
This concludes our list of tips for solo trip to Vienna. We hope you have enjoyed reading about these tips, I certainly enjoyed my Vienna solo travel. I am going back for more and hopefully I will be able to discover even more unusual places while traveling to Vienna alone. As far as safety and if is Vienna safe for solo female travellers and is Vienna safe to travel alone, we recommend it 100%. You will feel safe and the locals will make you feel like home.
In case you have any other tips when visiting Vienna or more of the best hostels in Vienna for solo travellers, just comment below and share with anyone else reading and trying to have a good trip in Vienna! Also, don't forget to check out out posts for solo traveling in Malaga, London, and Berlin!
PIN it: 10 tips to travel alone to Vienna
10 tips to travel alone to Vienna