Milan is the beating heart of North Italy. The fashion capital, the financial motor, the city that has faced so much in history, and it offers to show you its many faces. When you're visiting Milan, you always have options for accommodations. Hotels, penthouses, apartments, hostels, and apart-hotels. With this last one, Aparthotel Meneghino is the one we'll speak about. Meneghino is the best-rated aparthotel in Milan according to Tripadvisor. This explains the reasons for this article about one of the best Aparthotels in Milan.
Aparthotel Meneghino – A great apart hotel in Milan Italy
When you're searching for great apartments in Milan, you should first of all have a look at the rating of these places. For instance, Aparthotel Meneghino has also won on TripAdvisor the Travellers' Choice Award in 2020! The hotel apartments continue to serve the best way since, the staff is still great, and the place is perfect to stay for different types of trips! Let's find out what this great apart hotel in Milan Italy has to offer!
---
The historic location in Milan of Meneghino Aparthotel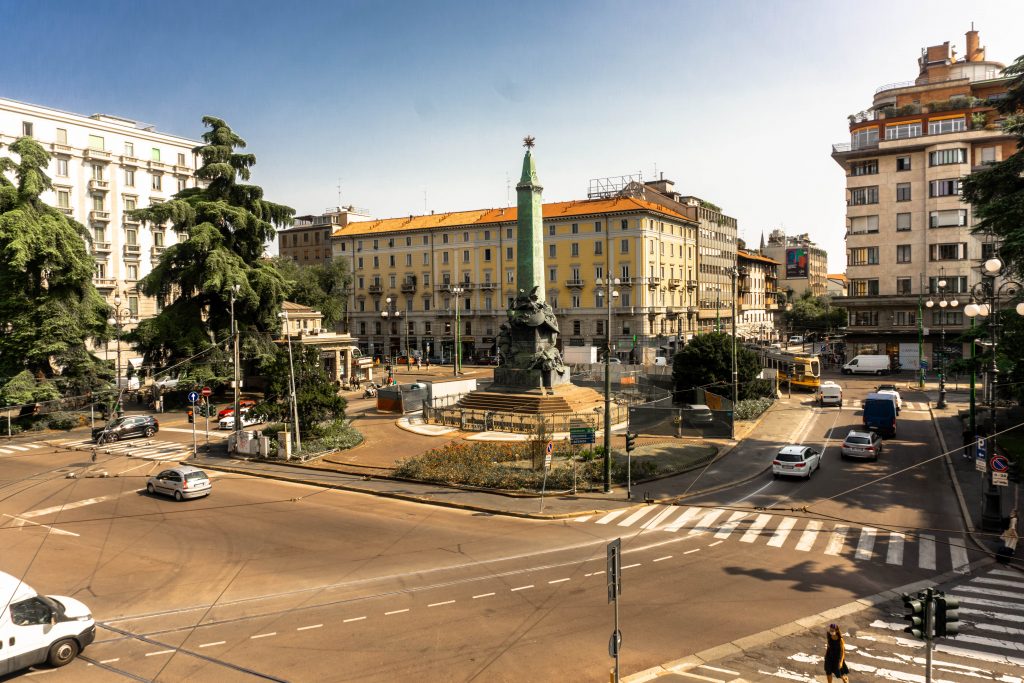 Meneghino Aparthotel is located on Corso Porta Vittoria 58, and the historic building that's situated in, overlooks Piazza Cinque Giornate. In the middle of the piazza, you can see a grandiose monument, which memorizes the five painful days of 1700 poorly equipped Milanese citizens who fought against the Austrian imperial regiment of more than 12.000 soldiers, to drive them out from the city of Milan in 1848.
This was a major event of this revolutionary year, that brought independence to Milan. It also initiated the course of independence and unification for the rest of Italy. In the honor of those who fought and died, this monument stands steps away from the aparthotel. Most of its windows and balconies look right over the square Piazza Cinque Giornate.
Piazza Cinque Giornate is just on the edge of the historic center of Milan, and it's easy to reach any historical monument you might want to see in Milan. You can also easily reach different parts of the city, so if you're in Milan for business, it's a great option for you too!
---
About Meneghino Aparthotel Milan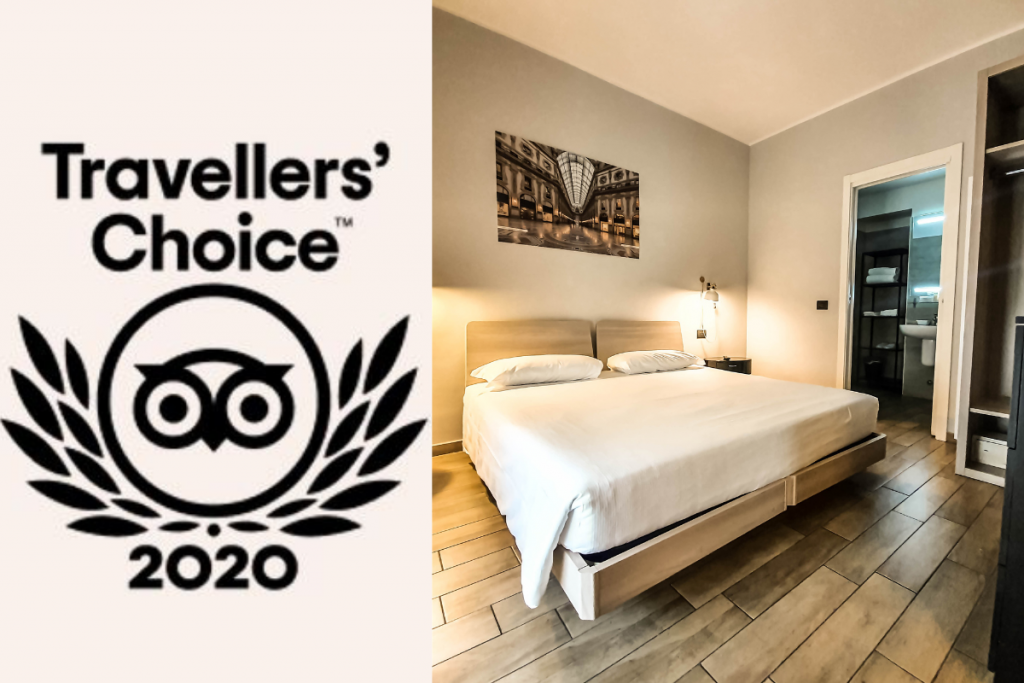 With many years of experience in the hotel and hospitality industry, the owner of Meneghino Aparthotel and his team created a place with suites that gives you the comfort and privacy of an apartment, but at a much more affordable rate than a luxury hotel does.
Aparthotel Meneghino is located in the historic center of Milan, on Corso di Porta Vittoria 58. The area offers shopping facilities, cafes and restaurants as well. Within a max 5-minute walking distance, you can find many shops, restaurants, gelato shops, fashion boutiques, and more. You need to just step outside the building, and there's already a cafe with outdoor seats as well for a good cappuccino and a brioche in the morning.
The apartments can be found on the second floor of a beautiful, renovated palazzo, which has secure access and an elevator as well. I feel that one of the most unique things about Meneghino Aparthotel is that each and every space, in the suites and corridors, reminds you of Milan. The beautiful pictures and wallpapers feature beautiful sights that Milan is famous for.
---
Kitchen and livingroom area in the apartments
Each suite at Meneghino Aparthotel features a living room with a kitchen. The first I'd highlight here is the wooden floors, and the stylish, white furniture. The kitchens are supplied with everything you might need, from cups, wine glasses, plates, and pots.
Each apartment has a coffee machine, a snack bar, and the fridges are filled with some goodies as well. While you stay in the apartment, if you do love coffee, definitely try the Caffe Milano! Each suit has these cute Caffe Milano espresso cups to enjoy a good coffee in! You'll also find beside the fridge, a microwave, and a hot plate for cooking as well.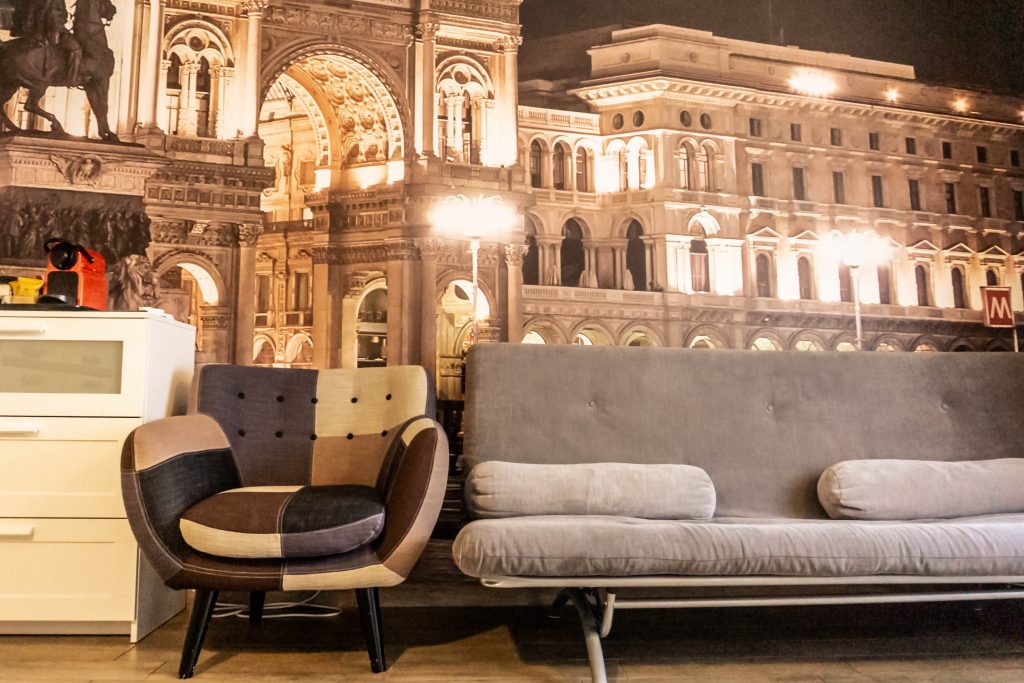 The living room area has in almost every room a wall covered with a beautiful scene of Milan. This comes along with a sofa, armchair, and a flatscreen TV on which you can watch movies in the original language as well.
I feel that this is an important highlight, as I personally don't enjoy those accommodations, where I turn on the TV and I can't find anything to watch that I would actually understand too. The suites also have WiFi, and space to work for those traveling with their laptops!
---
Bedrooms at Aparthotel Meneghino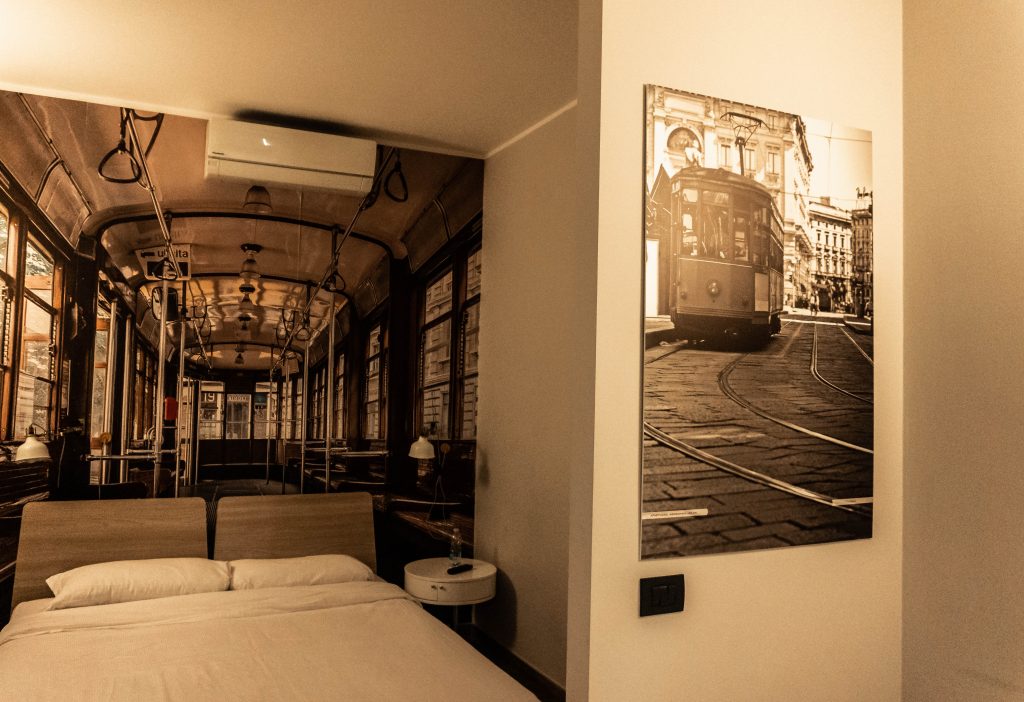 Each bedroom at Aparthotel Meneghino offers a unique view of the surrounding streets and the Piazza Cinque Giornate. Almost each of them also have a small terrace as well for a better view. The rooms, as usually the apartments are spacious, comfortable, and clean. The aparthotel provides daily maid service to keep everything tidy and enjoyable for you.
The beautiful view in the mornings, when you wake up in the double bed, and you just look towards the window will guarantee to bring you the joy of the thought that you are in Milan!
Additionally, each suite has its private bathroom, with toiletries, shower, towels, and even slippers, to guarantee your at-home comfort. With this, I'd also need to mention, that each suite is sanitized before its being occupied by new guests!
You must also know that the rates at Meneghino Aparthotel are really acceptable, but they also vary depending on the season, or during events such as the Formula1, or the Milan Fashion Week.
---
How to arrive to Aparthotel Meneghino?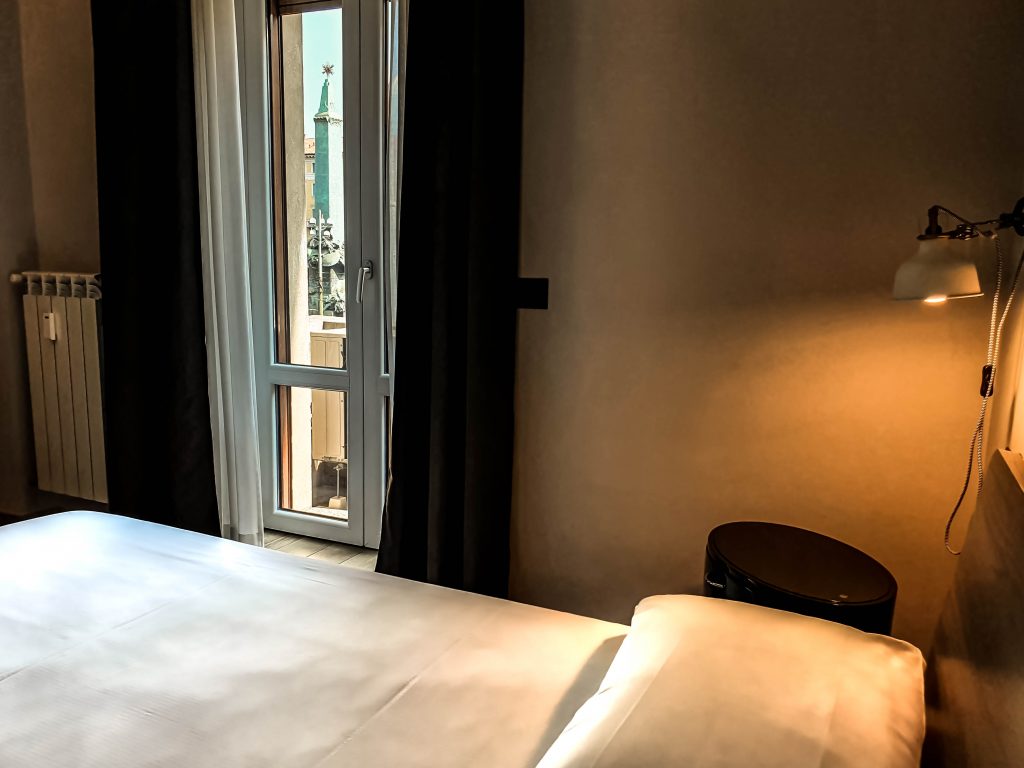 Whichever airport you're arriving from, you can first pick a shuttle bus, that takes you directly to Milano Centrale. If you ask me, I always suggest taking the bus, as that's the easiest. You can also arrive by train from Malpensa Airport or Bergamo. If you're arriving from Linate Airport, bus 73 will take you to Piazza Cinque Giornate!
From Milano Centrale, you can either take a taxi if you have much luggage, or alternatively get on tram 9 toward Porta Genova, and that will take you to Piazza Cinque Giornate. If you're choosing to get around in Milan with public transport, I do suggest you buy a ticket of 10 use, as that's always cheaper!
In addition, if you're staying at Aparthotel Meneghino, you can also request an airport pick-up, but you must contact the accommodation directly at least 24 hours before the scheduled arrival! You'll need to provide your flight number, arrival time, and a contact number for this. The price for a pick-up is €90, and that will ensure the fastest and most comfortable way to arrive at the doorstep of Meneghino.
---
You can book easily, directly on the website of Aparthotel Meneghino, without any extra struggle by clicking on this link. This is a secure way to make your booking by directly connecting to the aparthotel.
Additionally, if you'd like to get in touch with your accommodation, you can contact them in email: aparthotelmeneghino@gmail.com or on mobile (and Whatsapp) on +39 340 768 8622.
---
Read more: Things to do in Milan
---
Pin it: Aparthotel Meneghino – A high-rated aparthotel in Milan Italy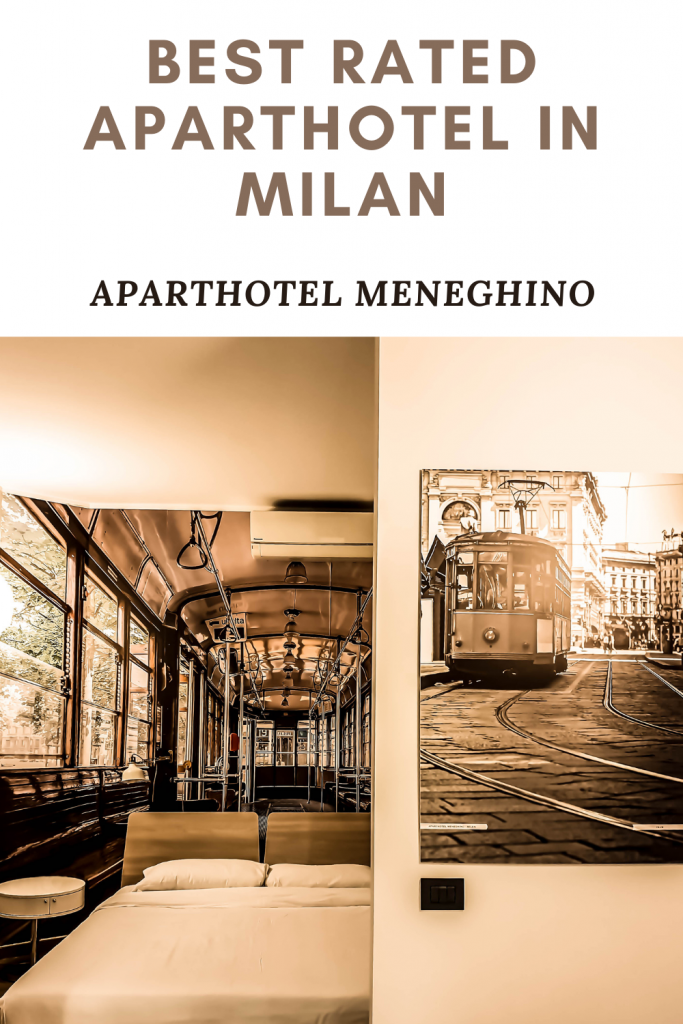 Aparthotel Meneghino – High-rated Hotel Apartments in Milan