It's really interesting how our skin changes over the years. How from one moment to another we start noticing that our skin becomes thinner, wrinkles appear, and indeed, that much-feared time arrives when we start aging. Thankfully, there are plenty of ways to maintain and protect the structure of our skin, and how to avoid for as long as we can those nasty wrinkles. If you're looking for answers on how to hydrate skin the best way and what products to use, you're in the right place. You're going to learn about the best way to hydrate skin, you're going to learn about Obagi products, and finally, you're going to see the ultimate Obagi 360 reviews as well.
There are many factors to keep in mind when we're speaking about skincare, and especially those who are big on travel as myself would need to keep in mind some tips you'll read below. Protecting and hydrating our skin isn't just about face creams, anti-aging creams, or SPF-protector creams. Skincare starts inside, with drinking enough water, eating healthy, taking vitamin supplements, and sleeping your 8 hours. Once you've got these on point, you should focus on the outside too, by choosing the right skincare products, having the right skincare ritual, and using the right SPF creams.
Best way to hydrate skin and protect it – Obagi 360 reviews
Which is the best way to hydrate skin and protect it from UV, weather, and other outside factors? As I have mentioned above, one of the most important things is always to start hydrating your skin from inside. Drink enough water, eat healthily, and make sure you've got enough sleep and your vitamin supplements. Now, the next step is to have a look at hydrating skin products, and as you already could've seen, at Obagi products specifically.
I started looking into Obagi skin care just about 2 months ago. Obagi Medical is an amazing brand that's focusing on skincare, and it's on the way to becoming a world leader in skincare. Below you're going to see my Obagi reviews, and beyond, the Obagi 360 reviews for the HydraFactor Broad Spectrum SPF 30 cream. The best way to test a products' efficiency is to start using it when you're actually not able to keep up your healthy lifestyle and see how much it is helping during a period as such. Well, I started using the product before I had two flights, 2 weeks of holiday in my hometown, and the Christmas period. Let's see what happened, shall we?
Why does our skin need UV protection? Why does our skin need hydrating products?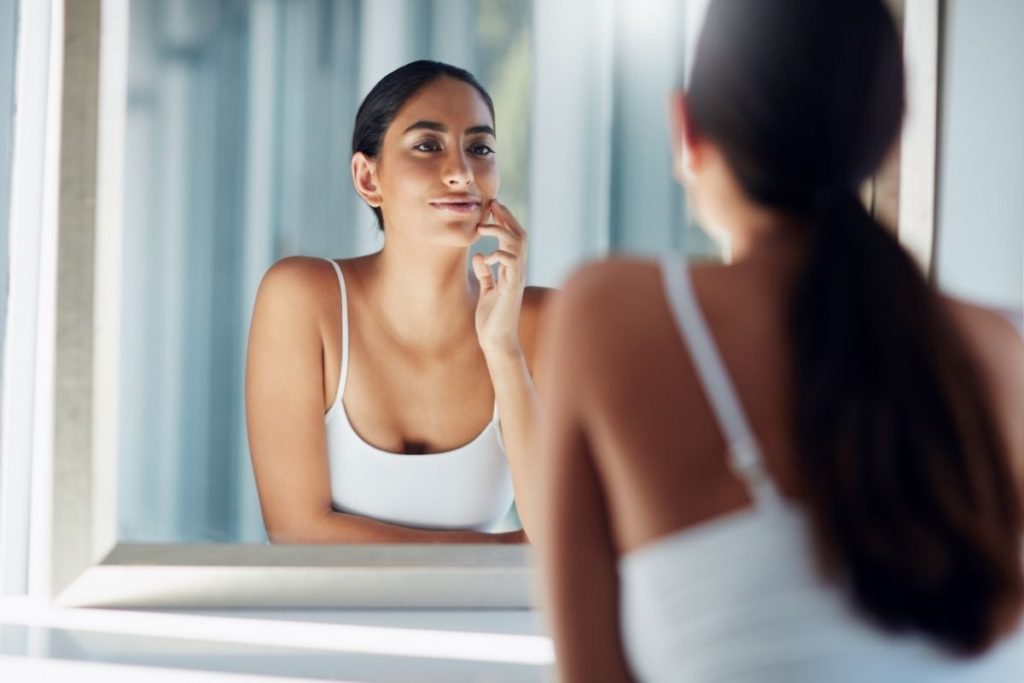 It doesn't matter if it's summer or winter, UV protection is much needed, especially since we know very well that our globe itself can't protect us anymore as much from UV as centuries ago. The question isn't anymore just how to hydrate your skin, but it's also how to protect your skin from UV rays? In this Obagi 360 reviews, we're discussing this too!
There are a few vitamins that our skin, as well as our body in usual really needs, and it's really important to give it. Since I started making my own homemade creams I never missed any of these vitamins from them, and Obagi does the same. The first, and really important vitamin is vitamin A, that's also known as retinol. These can help diminish the appearance of fine lines and wrinkles.
The second vitamin that's really important for our body, hence our skin too, is Vitamin C which improves overall photodamaged appearance, it's brightening the skin, and provides antioxidant defense as well. For those who didn't know, vitamin C was discovered by a Hungarian scientist, Albert Szent-Györgyi and it's a vitamin that we Hungarians are taking every single day.
Vitamin C also evens skin tone and reduces the appearance of fine lines and wrinkles. Knowing it from Obagi, but also from my own homemade products, everything that has vitamin C in it will really improve your skin. Then, Obagi is also focusing on another important matter, which is UV protection as I mentioned earlier. Board Spectrum Sunscreen provides daily protection from the sun to help prevent and slow down skin aging. So as you can see, the three things that I personally use and know that are really helpful for our skin, Obagi discovered and is using in their products.
What is Obagi?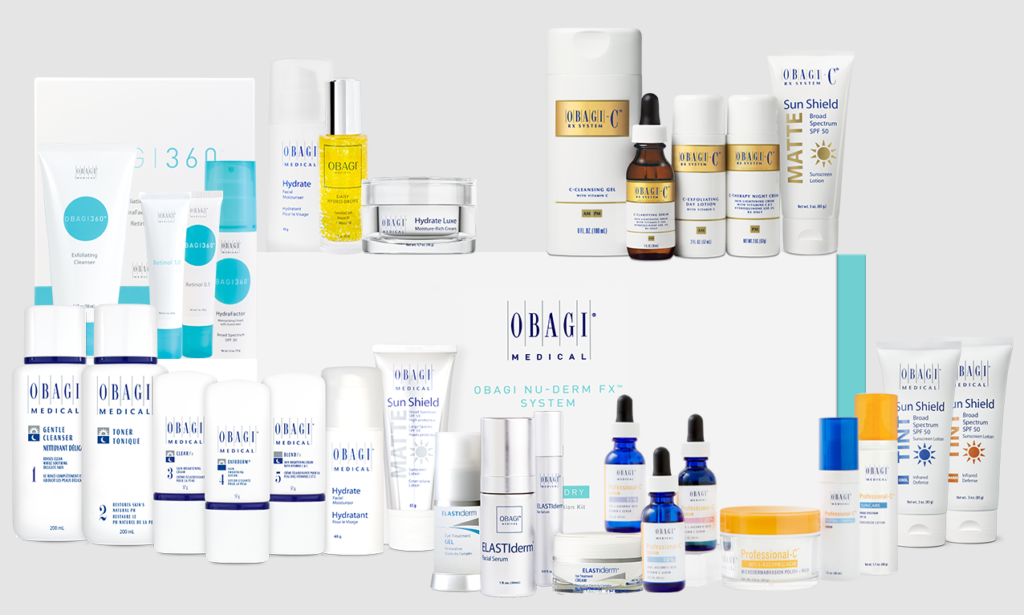 So let's dive deeper into Obagi products and Obagi skin care. What is Obagi medical exactly and what product range do they offer? Why is Obagi a great choice for hydrating skin products? And overall, what you should know about the brand? Let's see what we've got in our Obagi reviews!
First of all, Obagi is based on the idea that "your skin is more than a product of your past: it's a window into your future." Their products unleash the skin's full potential to protect, revitalize and brighten our greatest asset. Obagi is backed by more than 30 years of clinical experience and they are a global specialty pharmaceutical company founded by leading experts in 1988.
Now, the range of Obagi products are made to help minimize the appearance of premature skin aging, but also hyperpigmentation, acne, skin, and sun damage. The base of all this is the understanding of skin biology, how the skin works at the cellular level. All this is done by the Obagi R&D team who pore thousands of ingredients to find the most efficacious ones and they create the best working formulas at the highest quality.
Obagi 360 HydraFactor review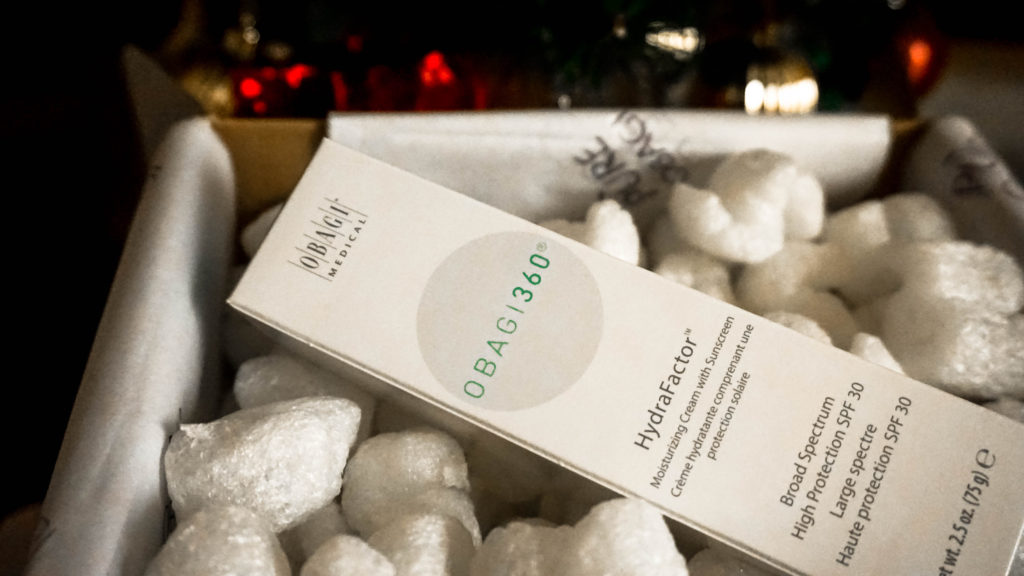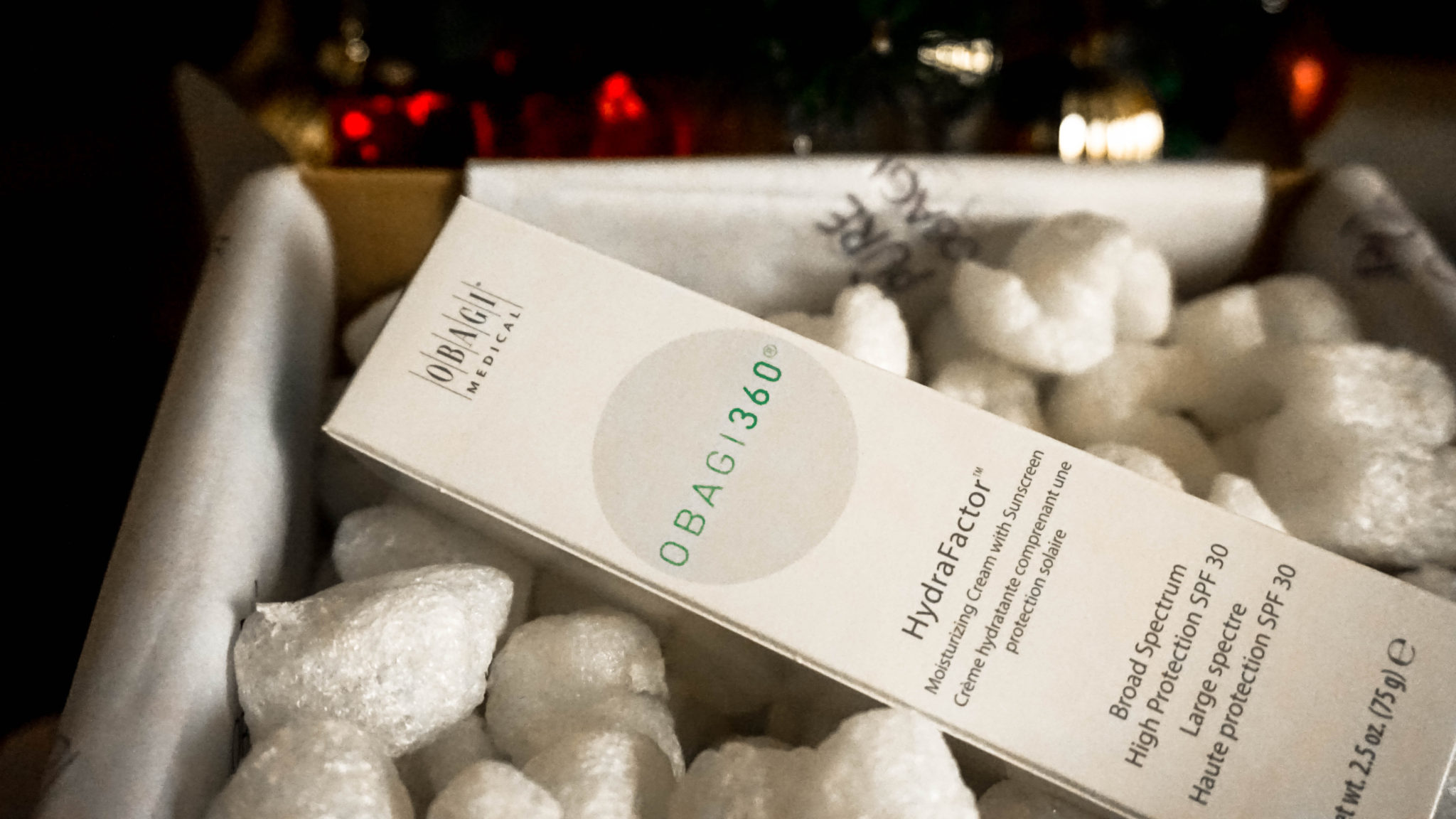 Now, one of those Obagi products I have personally tried is the Obagi 360 Hydrafactor Board Spectrum SPF 30. As I've highlighted previously, our Obagi 360 reviews are focused firstly on how to hydrate your skin and protect it from UVA/UVB rays. So what do you need to know about this cream? As I just mentioned, this cream has a dual function of moisturizing and protection.
The Obagi 360 Hydrafactor Board Spectrum SPF 30 is made firstly for dry skin, and for those whose skin concerns are rounding around dehydrated skin. You should also know that this cream is hypoallergenic, non-acnegenic, non-comedogenic and it's dermatologist tested! Another great highlight about this Obagi 360 high protection SPF 30 cream is that you can easily take it with you on travels, and it is maintaining the highest hygiene, thanks to the type of bottle and pump it has. Also you can use it all over the year for higher sun protection and moisture.
What was my experience with Obagi360?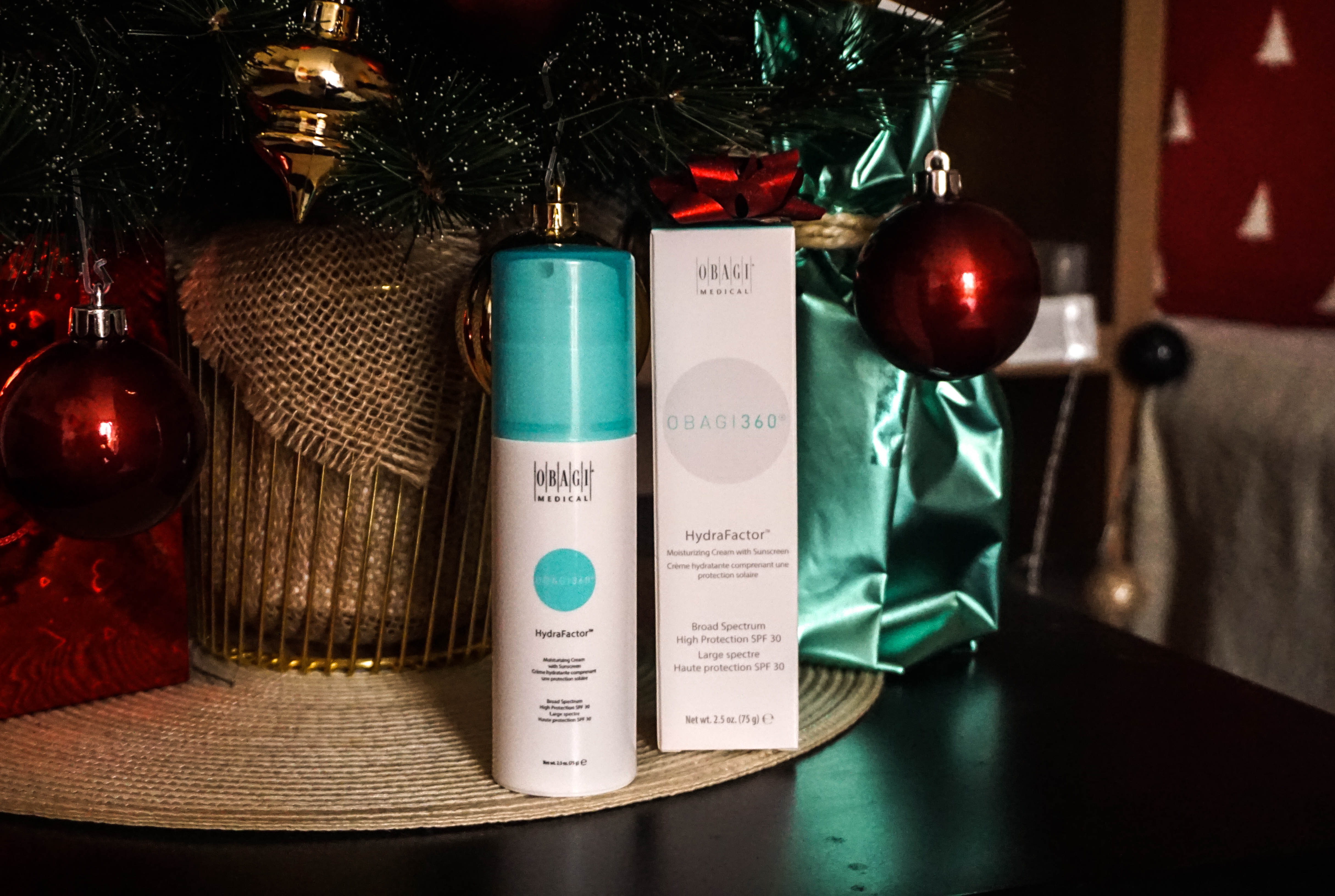 So, as I have mentioned at the beginning of this Obagi review, I started using the Obagi 360 Hydrafactor Board Spectrum SPF 30 in December 2021. I've been looking for hydrating skin products since lately I didn't really have time to make my own creams, and I wanted something new, that's working just as much as a homemade, all natural cream. When I discovered Obagi products, I thought it will be perfect for my first trip home in 1.5 years.
I highlighted the 1.5 years since as you know the current health situation, I didn't leave Italy many times since it all started. Since it was December, those two weeks at home were about late nights out, meeting many people, and not paying attention at all to my healthy routines. My usual routine includes at least 2.5L of water/day, 8 hours of sleep on weekdays and 9-10 hours over the weekend, workouts, vitamins, healthy food, and a skincare routine that I worked out over the past years.
Well, when this is changed to alcohol, not even 1 liter of water/day, and 4 hours of sleep each day, plus a lot of food, and travel, you can imagine how fast skin can change and become dehydrated and tired. So I took my Obagi cream with me on this trip, and I used it before leaving, as well as every single day during that period, except when I decided to go 3 days in a row without it, to see the difference.
Honestly, those three days I decided not to go out at all because my skin looked like I was at least 50 years old (I'm 27). Every single time I applied the Obagi cream my skin was literally feeling thankful for getting something that was really needed to feel better. When they say cream is hydrating, if it comes to this Obagi hydrate facial moisturizer, I must say that hydrating feeling is absolutely amazing! As soon as I started treating my skin after those 3 days again, the fine lines started to disappear again, and my skin started to look healthy finally. So I continue to use this cream every day before I step outside the house, so I make sure that even in the winter, my skin is hydrated and protected from UV rays as well.
Wrapping up our Obagi reviews – How to hydrate skin?
So, as I said, skincare starts from caring for the insides. A healthy life and daily routine is always needed to maintain your skins' healthy and beauty. You can't expect miracles from any product if you're not living a healthy life first! By using Obagi products for almost 2 months, what I understood and learned is what I shared in the Obagi 360 reviews. The brand itself pays attention to the high-quality products that are actually helping you, and the Obagi products are actually lovely and working well. And last but not least, the best way to hydrate skin from the outside, the past period proved for me that it must be done with the help of the Obagi 360 Hydrafactor Board Spectrum SPF 30. A perfect cream to hydrate your skin, protect it from UV rays, and it's also perfect for those travel girls who know how much traveling and flights can dehydrate our skin!
Obagi 360 Review – HydraFactor Broad Spectrum SPF 30