So, if you've been following me on Instagram, or reading my blog frequently, you know, that I've been living in England between 2018-2020. This journey was unexpected, unplanned, and definitely unwanted! But it was necessary, and it helped me a lot to evolve in ways I couldn't if I don't move there. Let's see the story of my British journey!
---
The real reason behind moving to England
This is something I was trying really badly to hide. The truth is, that when I started my blog, I didn't have money for it, and it doesn't come cheap if you want to make it good from the beginning!
So I took a pretty loan, to buy my hosting service, plugins, a new laptop, a new camera, and accessories, and to fund a trip to Italy, and one to New York. My NYC trip was supposed to be a great opportunity as a travel writer, but I made a bad investment there, and I completely broke financially.
I was left with nothing, on the other side of the world, with a huge loan waiting for me at home. Honestly, I was really desperate and felt really lost those days, sitting in Central Park, panicking.
I decided to move to England, to get a job there, so I can put myself together and pay off my loans too. And that's how I ended up in a small town, near London.
---
First weeks
My new home pick came very randomly, basically the first person I knew in England and gave me a positive answer on going there, was the winner. This is how I ended up in September in a small town in West Sussex.
Everything happened very fast, in 3 days I had my new flat, in a week I had my new office job as well, and I also got two part time jobs to do near that.
When I quit my job in July, I thought, yes, now I'm free to live the life of my dreams as a travel blogger. Well, I fall on my face straight away, and I quickly realized, that I still need to learn and develop myself, to actually handle being my own boss.
---
First months
I was having a really hard time. In this town, I had just this one friend, and even she wasn't standing that close to me before for ages. I had no family, no friends, no boyfriend, nobody. And I hated the weather!
If this wasn't enough, I was stressing non stop over my financials, and I was very vulnerable, angry, and depressed. I'm not sure how I made it till December, but I was very proud, that I didn't run home after two months!
---
Company Christmas Party
This is when things started to be more interesting. At that time, I already had some friends from work, and outside, and things were getting better. For some reason, I was super excited, and I was preparing for the company Christmas Party from a month ahead. I had a feeling that something interesting will happen there, so I was getting ready for it.
At the party, I was glowing! It was coming from the inside. I was confident and happy and my outfit wasn't bad either.
When I walked into the room, I straight away spotted a colleague I never really cared before, but that night I realized that he was the most handsome of all. A Spanish guy, who turned my anyway challenging British life upside down.
---
7 months of craziness
I think this was the hardest relationship I ever had! Honestly, I never was as stressed out and completely the opposit of myself as in these 7 months. It also was challenging in my work, and I was very frustrated by my blog as well. I couldn't put an article together for months, and obviously, nothing was growing this way.
This period was the hardest in the whole British journey, and I hated it. There were fantastic moments that I wouldn't give back, obviously. And I learned and developed so much during this challenging relationship, which changed the way I see relationships now.
Thanks to this period, I deeply learned to be alone, be happy alone, and focus on my dream. And these lessons made it all worth!
---
New chapter in the British Journey – Summer
After the break-up, as I said, I went back to being alone in England. It was already harder to cope with the fact that I'm still in the UK. The thought, that I wasted on a relationship 7 months of not concentrating on the business, made it worse. It was the first time in my life, that I chose to be completely alone, because I wanted to grow in ways I couldn't before.
Maybe it feels like I'm just moaning here, but again, even if it was bad, this summer built a level of strenght in me, that got me finally ready, to start actively working for the dream that got me into this mess in the first place!
---
After a long Spanish trip: Reborn from the ashes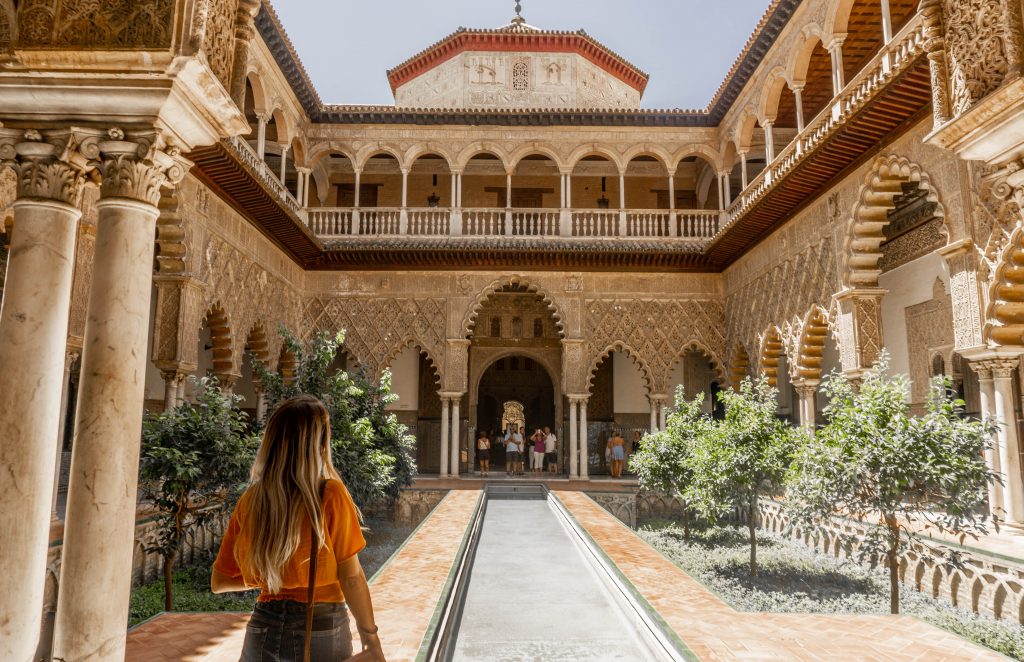 I was going crazy during the summer, waiting badly for my trip to Andalusia in August! Oh, and that trip, that trip surpassed all my expectations!
This was truly the best trip I ever went on in my life! It was full of fun, friends, laughter, more fun, history, sunshine, beautiful architecture, more fun, and more sightseeing. I did a round trip starting in Malaga, then Granada, Seville, and also went to Madrid.
Everything was just perfect! I felt like I was reborn from ashes afterwards. I went back to the UK full of energy, power, and ambition, ready to jump into my blogging and photography business.
By this time I completely stopped going out pubbing in England. I stopped drinking alkohol, and did it just maybe once a month. Whenever I thought about what I want, my answer was simple: I really wanted to break free, and live for my dream! And this gave me an extreme motivation!
---
Autumn 2019 – Work, work, work
My autumn was about nothing else just work. Literally. I haven't been anywhere, didn't do anything. No social life. No traveling. Just work!
I woke up in the mornings, checked my social accounts' activity, the blog stats, went to work. After 9-11 hours in the office, I went home, set at the laptop, and I just kept working until midnight, when I went to sleep.
This went over non-stop from September to the middle of December. It was a pretty dark, but very productive period!
---
December – the recharging period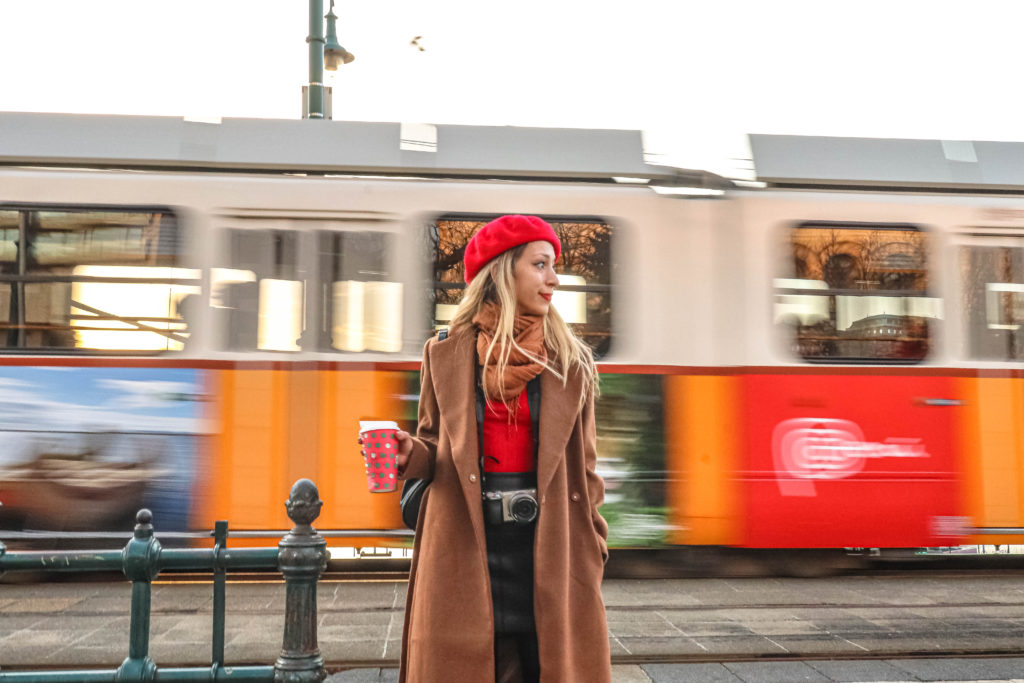 Over the first two weeks of December, I was literally counting the days, to finally go on holiday. I was just going crazy after so much time of doing nothing just working and sleeping. On the 16th of December no one could've stop me on my way to the airport. I was running, literally!
I landed in Budapest after midnight, took a cab and over the 20 minutes drive, we kept talking with the driver about the beauty of traveling. That night I knew, that I'm on the right path, and I just need to keep going.
I spent a few days in Budapest, exploring the Christmas Markets, meeting my friends, and went on some photography tours as well. Then, I traveled home, to spend the holidays with my friends and family. 3 weeks of holiday. It was really needed!
Before New Year's Eve, I kept saying my mother, that 2020 will be the year when my business will finally succeed and I will finally break my chains, and move to Italy. And I was right!
---
2020 the year of opportunities, answeres, and growth
As soon as I went back to England, I received my first 3 collaborations for my blog and my social media accounts. As I was sharing the articles one after another as a crazy person, my traffic started to grow on the blog. More emails started to come in, and better and better opportunities!
I decided to work out a step by step business plan, to grow everything, and finally reach my goal. I finally learned, that I shouldn't try to do everything at the same time, and this actually worked. Everything started to work.
At the beginning of January 2020, not just the business started with a positive wave, but my love life as well. I met someone who washed over my boundries, and made me want to add again to my future plans other things beside the work. And that, that brought even more enthusiasm in the business plans as well!
---
The last meters before finally escaping
As we all know, the lockdowns came in in the spring of 2020, and I got stuck in the UK. Well, I decided to get out the most of this period, and I made a complete business plan for the next months.
If this lockdown doesn't hit in, I wouldn't be writing this article now from Italy. I know how challenging, and tragic this period was for many, but for me it was the best opportunity that could've come!
Imagine, three paid months, when I was able to work on my blogging business 7 days a week, 14 hours avarege a day. I posted in this period more than 40 articles, and I have contributed to other websites with more than 20 posts. I was super proud!
And that's how my British journey ended. By the end of the lockdowns, my blog, and my bank account was ready to make that big step, and after 5 years of dreaming, I moved to Italy!
---
Pin me: The british journey!
---
Looking for accommodation? Here's a platform to find it!
---
---
My British journey – 2 years in England