If anybody's asking me which country to visit, I always advise Italy. This country is so rich in history, beautiful towns, cities, landmarks, nature, beaches, and food! Oh, that food! It's no way you wouldn't find yourself the best matching place, as every region is really different! Now, as I'm also based in Italy, I decided to gather for you 10 tips you want to know about Italy before visiting!
These tips can help you figuring out your trip easier, and also to plan and calculate, If you're planning a city break in Italy, visit the seaside, mountains or do a roundtrip, you'll find handy things around for a self-planned trip to Italy!
---
#1 Great train lines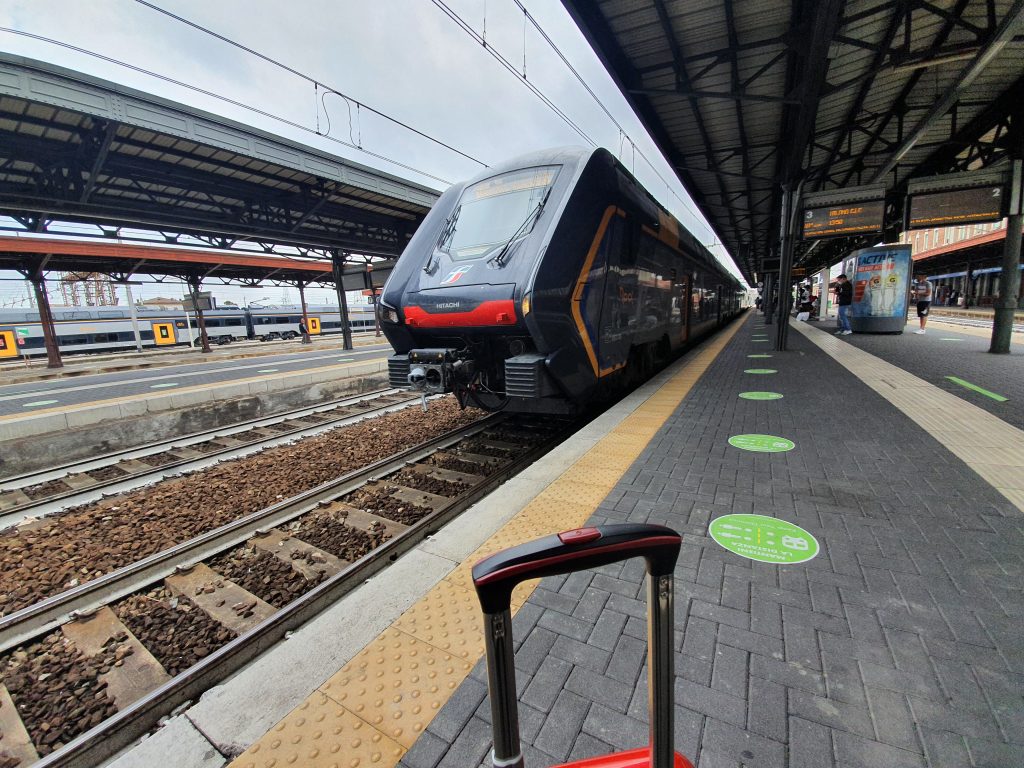 One of the best things on a trip to Italy is that you can travel around many places easily, by train. Of all the travel options, the train is one of the most eco-friendly ways to travel, so that's the reason I didn't start with buses. Even though, buses are great too, especially traveling around Italy with Flixbus. That's probably the best coach company you can find!
However, trains are much cheaper and faster. Especially if you're doing long distances, you can get on the Frecciarossa, which is the high-speed train line.
The high-speed trains obviously cost more, but if you're traveling between small distances, the regional train tickets have really great prices. I'm comparing this now to the prices in the UK for example, where the same distance as I'd do here cost me double.
So, my first of the 10 tips before visiting Italy is to choose trains. Eco-friendly, cost-efficient punctual (mostly), and super easy to get around! The most popular train lines are Frecciarossa, Trenitalia, and Trenord.
---
#2 Choosing where to eat
As in each and every country, and each city that has high tourism, you must know that prices in the tourist areas are much higher. Well, that's true for everywhere in Italy as well!
Usually, in smaller towns that aren't that visited by tourists, this isn't a thing, but all those that have great tourism have different prices and quality when it comes to restaurants. Obviously depending always on the area.
For example, I never advise anybody to eat straight near the Colosseum, on Piazza Navona, or anywhere that's near a landmark. I'm not saying that the food isn't as good as in other places, because indeed there are plenty of restaurants with high-quality food. However, in busy areas, many of us can fall into the trap of low-quality restaurants that have insane prices. If you're looking for delicious food and desserts in Rome, do your research!
It's really important to look up restaurants in advance! Look for blogs that are writing restaurant reviews, ask in Facebook groups, or just look it up on Tripadvisor. Though, I'm never checking Tripadvisor when I need restaurant suggestions, because many have tons of reviews from travelers that tried basically just that one restaurant in the destination they visited, and that's not giving me any reliable information.
As my second tip before visiting Italy, take this: Look for restaurants that are out of the tourist zone. Even if they are 1-2 streets away, the difference is remarkable! And if you're looking for traditional, authentic places, focus on finding Osterias that are usually smaller, and mostly visited by locals.
---
#3 You don't have to stay in the city you visit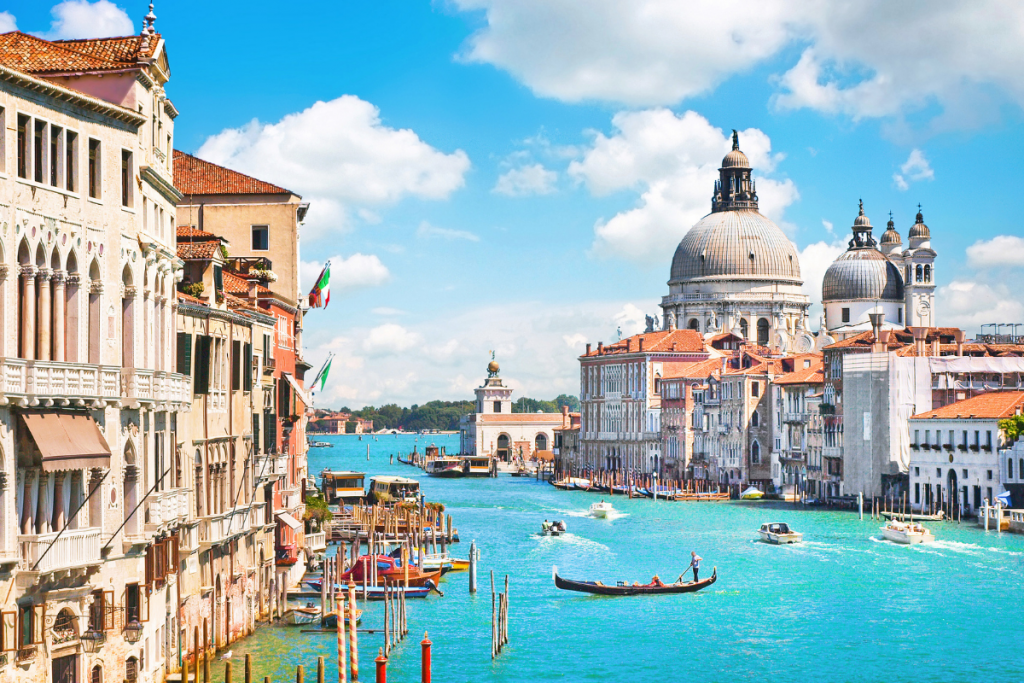 As in Italy, as I have mentioned, are numerous destinations to visit, and each region is really different, it's really worth visiting the small towns too! In order to do that, you don't have to always stay in the town you visit! There are many places that don't require a full day to explore, but they are really worth visiting though!
To give you some examples of my own trips, I visited Siena for example, by going in the morning up from Rome, and returning in the evening. The same happened with Lake Garda, Venice, Bologna, Capri, Positano, and Piacenza. And there are so many more that are the same! Like I know for a fact, I'm not going to spend the night in Pisa, or Parma, etc.
You can easily do day trips from where you are staying. Or if you're on a roundtrip, you can always stop by for a day in one place, and in the night head to the next where you'll want to stay. Or spend just a half-day somewhere is again absolutely common.
---
#4 If people are being loud, that doesn't mean they are angry!
This isn't really a thing in the North of Italy, but in the southern regions, it is. People are a bit louder while talking, and they put much more passion into what they're saying. That's absolutely fine and normal. It doesn't mean they are angry, or they are shouting at each other, or to you!
Unless you hear those beautiful phrases, such as "cazzo", "porca miseria", "porco dio", "vaffanculo", etc. it doesn't mean anything bad. And even if you're hearing those too, it might be just because they like to use swearing in their communication.
Important is, that the Italian language is really melodious, and also really passionate. That's why the tone of voice might trick you if you've never heard Italians talking before.
---
#5 There's way too much to explore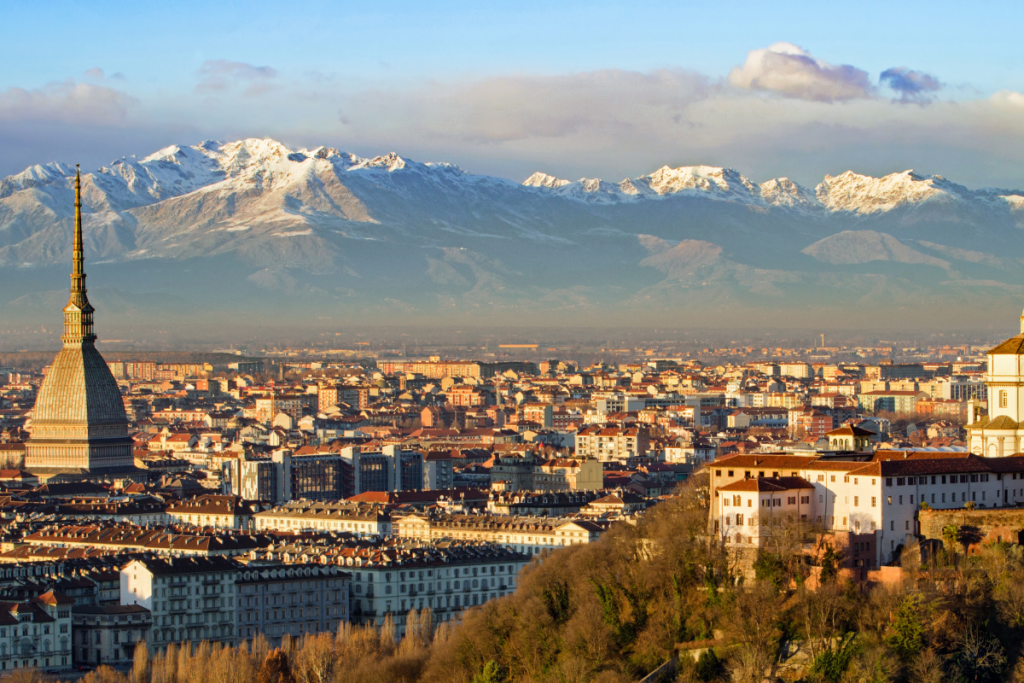 Not even a lifetime is enough to explore Italy! However, with properly planned trips, and great itineraries it is possible to see many things!
If you're heading to Italy with the purpose of exploring more than one place, or even if you want to explore a big city, such as Rome, always make sure that you're giving yourself time!
I'm now speaking of my personal experience while saying that 10 visits in Rome weren't enough to explore it all! The same goes for Florence, where I learned, that two days are just not enough to see it all! Milan again, two days are enough to see quickly most of the things, but you need to keep walking all day in order to succeed!
If you're headed to Rome, don't even think of less than 3 full days. It's impossible to see even the main sights with less than that! You can always check my 3-days Rome itinerary, that if you're following, you can actually see many things in those days. Again, no chances with less than 3 days!
So as my 5th tip to know before visiting Italy, make sure you're giving yourself time for visiting! There's way too much to see, do, and explore!
---
#6 You will eat a lot!
Oh, that delicious Italian food! If there's one thing that I can absolutely be obsessed about, that's Italian culinary. Simple, fresh, healthy, and delicious! Every single time I came to visit Italy, those days I ate at least 3 times more, than what I'm usually eating.
Oh, and since I moved here, I'm every day making a new traditional dish, as I'm just in love with the whole process. Not to mention the super-tasty results. There's no such a thing that too much parmesan cheese, or too much pasta.
I don't know if you have ever noticed, but Italians are not fat, even though they are eating a lot of pasta. And actually, the pasta dishes are the first course, which is followed most of the time by a second course where they eat meat. And the desserts after, and, and, and…
Another thing that I always did before moving here, is that on my last day I went cheese shopping. Every single time, when I left Italy, I left it with at least a Parmiggiano Reggiano and a Pecorino Romano cheese! The imported cheeses you can buy in other countries are just not as tasty, and these cheeses survive for months without a problem.
A tip before visiting Italy! Just be prepared that the food is amazing, and you will be eating a lot! And that is absolutely fine!
---
#7 Viewpoints, hills, towers
Possibly one of my favorite sights all around the country is the campanile, the towers, hills, and all types of viewpoints where you can see cities, and landscapes from. Italy in all its ways is magical, beautiful, and so authentic. Seeing it from above is even more amazing!
You can check out here some great spots, if you're visiting Rome, such as the Aventin Hill, the dome of the St Peter's Basilica, and so on. But anywhere you go, in towns, you almost always have one spot for a panoramic view, and while visiting smaller towns, especially those built on hilltops… Well, prepare for some beautiful views there too!
---
#8 Walkable cities
One of my favorite things in Italian cities is that you don't need to use public transport to visit all the landmarks and places that need to be seen. Unlike many other European and not just European countries, in Italy, most sights are always in the historic center of the cities.
Also, the historic centers are always much smaller than the city itself, so even in places like Rome, you can easily walk around everything without having to use any public transport.
Besides the possibility to avoid public transport, and therefore save money, this has another positive impact. You can actually, truly experience the city you're visiting, as walking you can find many more hidden gems, and beauties, as well as you can spot great restaurants, bars, and shops.
While walking, you can pay more attention to the details around you, and notice and observe more of the everyday life there. This also gives you a richer experience and a better knowledge of the place you have just visited!
So, the 8th tip to know before visiting Italy is to plan your walking tours ahead of time, so you won't be missing anything!
---
#9 Don't forget the amazing drinks
Besides the food, Italy is super famous for its drinks. Think about the numerous worldwide famous wines as first, such as the Chianti. If you're visiting Tuscany, you'll have plenty of options to discover vineries all around the region, but it's not just Tuscany that has great wines and wineries, it's the whole country.
Then, there is the coffee, and the many types of coffees, and that Italian coffee culture, that we all love. And not to forget the newbie worldwide famous spritzes' you can have for aperitivo, such as the Campari, and the Aperol. Oh, and there's this other specialty that you must try, the limoncello!
---
#10 Skip the line
As my last tip to know before visiting Italy, is the ways you can skip the lines at famous sights!
Well, everywhere at famous sights you can spot vendors who are offering skip-the-line tickets. Yes, I get it, that's a business too, and they have to make a living as well. But, honestly, it's absurd to sell their tickets for 3 times more, than the actual cost.
The best way to skip the lines is if you buy tickets in advance. You can do that on each landmark's or museum's official website, or wholesaler websites, such as GetYourGuide. Here's a widget to get to their page too:
---
So, now that we've discussed my 10 tips to know before visiting Italy, I hope you're ready for an unforgettable experience, and I hope you'll fall in love with this country as much as I did! If you're looking for specific regions, towns, or cities, make sure to check my Italy menu, and navigate by regions and cities that are already up there!
---
Pin me: 10 tips to know before visiting Italy!
---
Find the best accommodation for your trip to Italy!
---
---
10 tips you want to know before visiting Italy