Today we travel to the "City of Hundred Spires" or otherwise also known as the "Golden City". Prague is one of the most visited capitals in Europe, attracting over 8 million tourists a year. But why is Prague so popular? If you love history and beautiful buildings this is the destination for you. Prague is full of historic monuments and they are all accessible on foot. You do not have to worry about transportation, just roam around the city and explore each little corner. When it comes to Prague solo female traveler there are many things to consider. Such as the best hotel in Prague for solo travelers, is Prague safe for solo female travellers? In this article, we will share all of the tips for Prague solo travel and you'll have no doubt about whether is Prague safe to travel alone or not.
10 tips to travel alone to Prague
Prague is really a dream destination for many. The views during sunset on the Charles Bridge are one of a kind, the Astronomical Clock will make you stare for a few minutes before you move on to your next destination. Everything about this city is worth it. Of course, we cannot forget about the best Czech food and beer. What we really want to also make sure of is whether is it safe to travel to Prague alone. Most of Europe's capital cities are safe to travel alone to, however, there are still some things to take into consideration. Let's get on with this article and tell you all the tips and tricks a Prague solo female traveler should know.
1. How to travel to Prague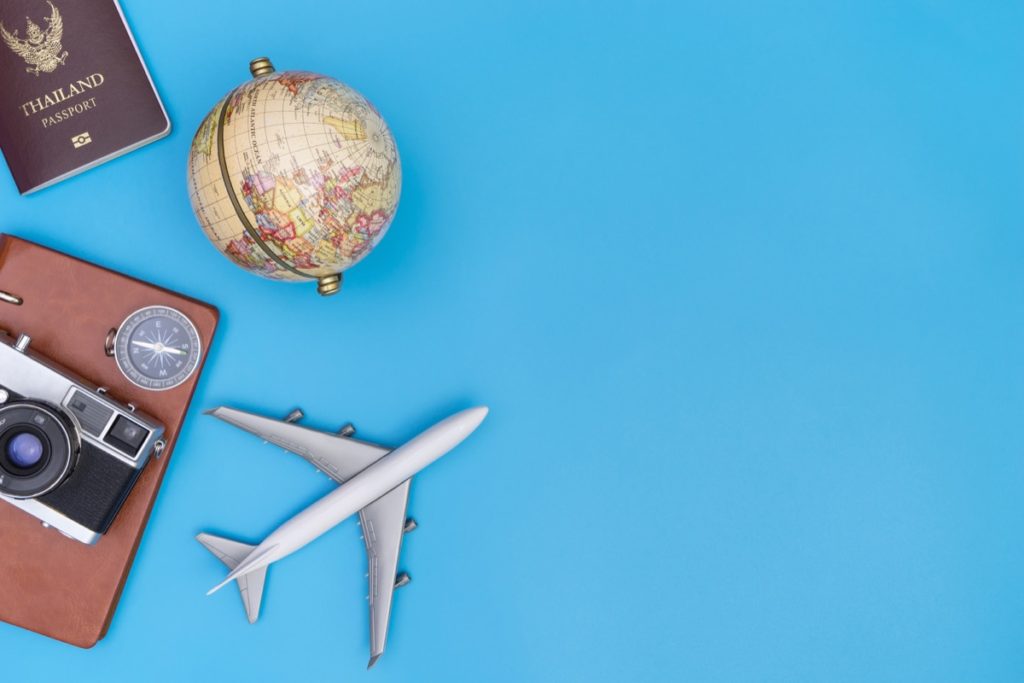 How can you get to Prague then? Is it worth going by train, plane or even car? For Prague solo female traveler the train or plane is always the best option as you would get to the beautiful capital in no time. The Václav Havel Airport Prague is roughly 20 minutes away by car to the city center. You can also take the train which will arrive in about 40 minutes to the city center, or it might be even sooner depending on where you are accommodated. Even if you can get on the outskirts of the city, public transportation or traveling by bus in the city can be an affordable option and it's quite easy to get around.
What about traveling by train? Prague is connected to quite a few cities by train. You might have to switch trains halfway through your journey, however, you can get to some of the bigger cities in Europe. Some of the few famous cities you can get to from Prague are Dresden, Berlin, Hamburg, Munich and you can even get to London if you switch trains in Belgium! Is Prague safe for solo female travellers or is Prague safe to travel alone to in general? Yes, it is! Prague is a very safe capital and due to its convenient public transportation, you will feel safe and at home. It is not as complicated as London for example as it is much smaller, the streets are cozy and the people can help you get around as well.
2. When to visit Prague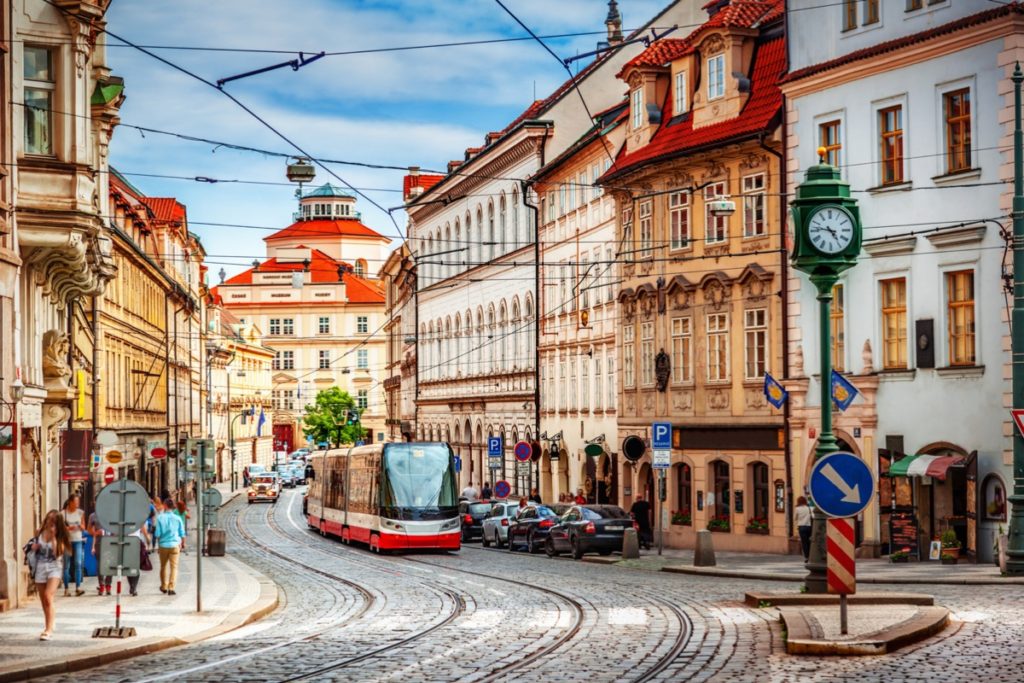 Let's talk about when it is the best time to visit and when is Prague safe to travel alone to. I would probably say go there at any time. This city is just wonderful in any season, however, if you do want to have the best time and enjoy the weather, late spring, summer, and early fall are the best seasons. You will have to take into consideration that these are the times when most people would consider visiting Prague, however, if you plan in advance you might catch the city when it is not so crowded. When planning in advance you can also look for the best hostel in Prague for solo travelers and find really good prices, more on that in a minute.
Is it safe to travel to Prague alone? It really doesn't matter when you go to Prague. Whether you only have time during winter or even during fall, Prague will always be there to welcome you. In case you really have the time to plan ahead, buying train or plane tickets at least 12 weeks before you travel could really save you a lot of money. Prague is not the cheapest city, in particular, so you might want to save on your accommodation and travel and splurge while you are in the city. We will look at the best places to stay in Prague.
3. Where to stay in Prague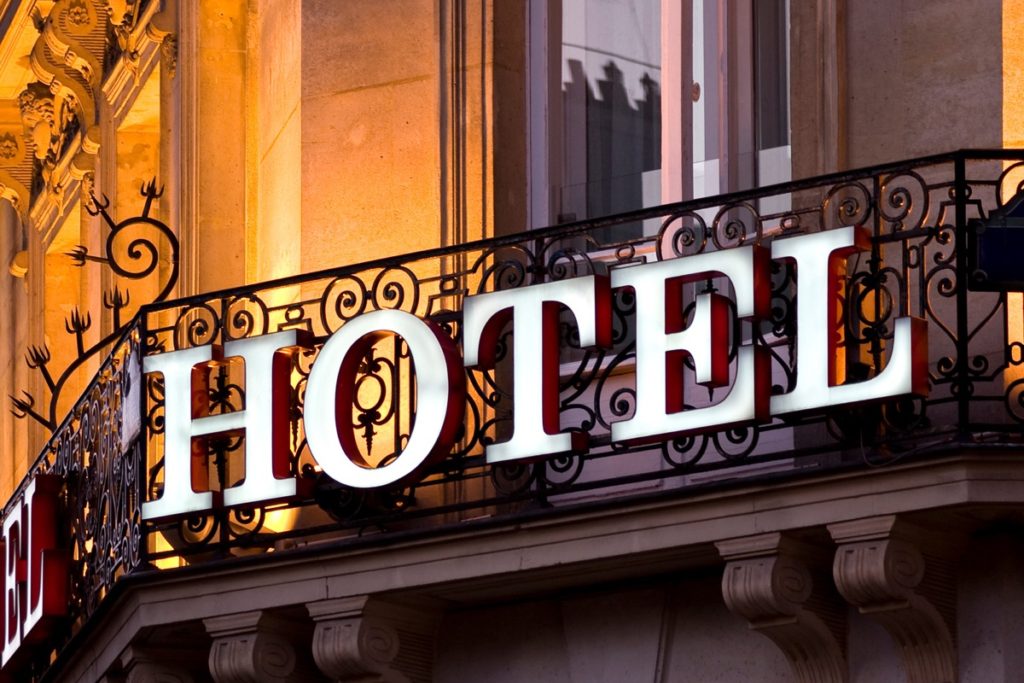 Where should a Prague solo female traveler stay while visiting the gorgeous capital? There are quite a few places to choose from and it will depend on everyone's budget. For a pocket-friendly choice, the best hostel in Prague for solo travelers is the Hostel Little Quarter with a rating of 9.1 and an excellent location. For two people prices can be as low as €50 a night. Another great choice would be The RoadHouse Prague situated in the heart of Prague, close to the main attractions. Prices can be a bit higher and this is a very popular hostel and most of the time it would be fully booked.
The other two options when it comes to accommodation would be hotels and Airbnb. Looking at a few hotels, the Grandior Hotel Prague is an excellent choice when it comes to location as well as quality. The OREA Hotel Pyramida Praha is a better option if you would like to save money as prices can start from €47! That is actually insane. What about Airbnb then? Is it safe to travel to Prague alone and stay in Airbnb? We have looked at a few options and you can rent a double room in the center of Prague for 3 nights at the price of €95! The possibilities are endless and there is a good choice of accommodation for every person.
4. What to eat in Prague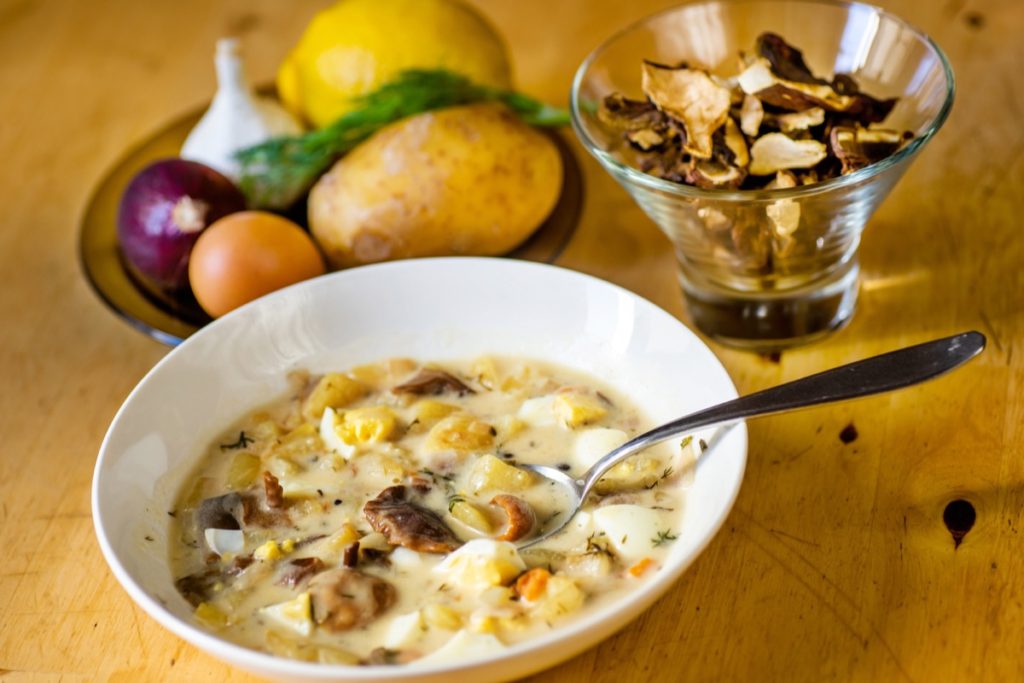 If you are going to Prague for the first time and try out some local traditional food, you are in for a treat. What better way to spend a few days as Prague solo travel than to discover some of their best dishes and restaurants. We can always go to a KFC or McDonald's if we are unsure or not brave enough, however, I encourage you to give these a go. Just a little warning, these are not exactly vegan/vegetarian friendly either. Seems like Eastern Europe really likes their meet. One of the popular dishes are Svíčková na smetaně (marinated sirloin).
The braised beef covered in a creamy sauce will leave you full and satisfied to walk around the city. Other popular choices would be Vepřo knedlo zelo (roasted pork), Řízek (schnitzel), Sekaná pečeně (baked mincemeat) and even a lovely soup Česnečka (garlic soup). Where should you go to try these dishes out? One of the most visited restaurants is Fortel, serving both Czech and European dishes. U Kroka, Czech Slovak Restaurant, U Cerveneho pava and St. Martin are all popular and safe choices to go with. You can get away with a delicious meal for only €8-9/per person, excluding drinks of course. We have more tips on why is it safe to travel to Prague alone, so keep on reading.
5. Entertainment and Museums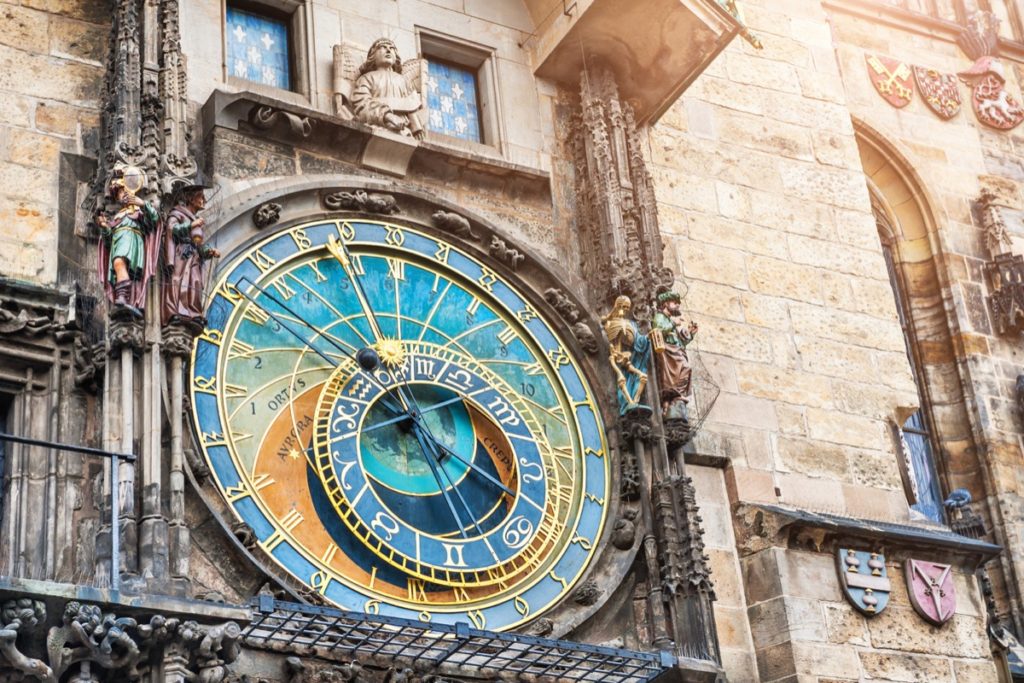 The best part of the trip for Prague solo female traveler is visiting all the gems in Prague. Starting with the most visited attraction, the Old Town Hall Tower and Astronomical Clock. I still remember visiting the clock for the first time. This is the third oldest clock in the world. You can climb onto the top, enjoy the view of Prague and watch how the Twelve Apostles appear each hour. Other attractions include the Church of St Nicholas, the Prague Castle, the Charles Bridge, the Dancing House, the Czech National Gallery, and so on. Is Prague safe to travel alone during the day? While visiting these major attractions you will be very safe!
What about at night? Is Prague safe for solo female travellers even during the night? One of the best-rated nightclubs in the capital is Ace Club which is near the Old Town Hall. Other popular choices would be M1 Lounge Bar & Club, Nightlife Prague, and Chapeau Roge. We always say it is better to be safe than sorry. Although Prague is a very safe city overall, one can never be too cautious. Even if you go out alone, always watch your purse, try to walk the busy streets, never accept a drink from anyone, unless you saw them pouring it in front of you. Besides that, just enjoy your days in Prague!
6. Prepare an itinerary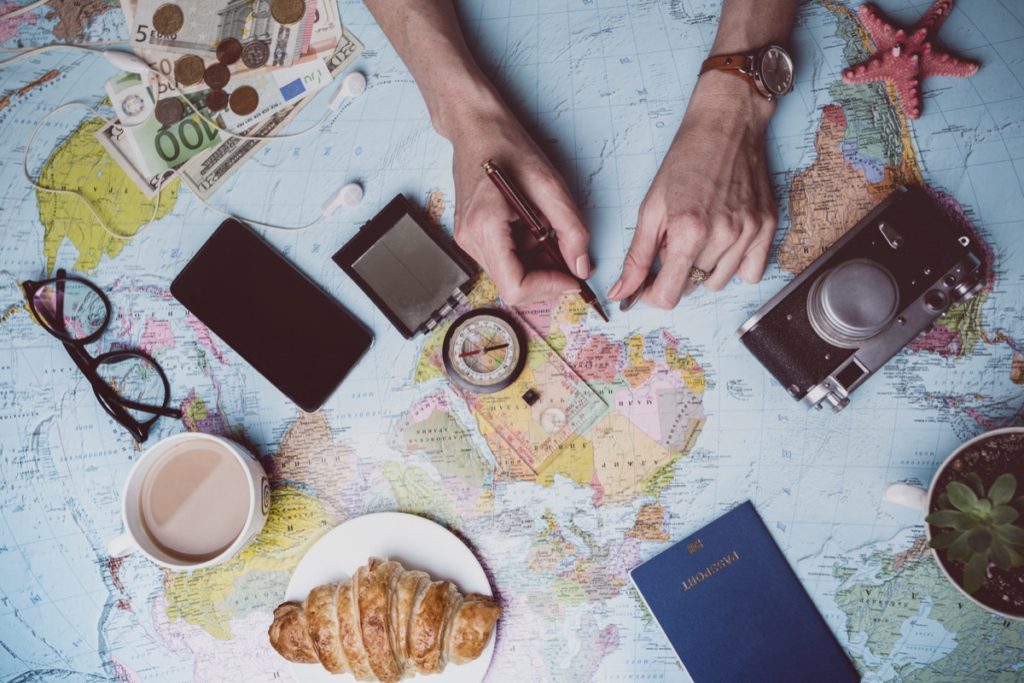 We want you to enjoy your trip to Prague so we thought of suggesting a 3-day itinerary. You can travel during the weekend if that is when you have time. Sometimes it is also best to go during the week as that is when the tourist attractions are empty. Day 1 is all about discovering Prague on foot. Prague solo travel couldn't be easier, you get to walk through the Stare Mesto neighborhood. You'll see the Old Town Square, Astronomical Clock, Church of Our Lady Upon Tyn, Jan Hus Monument, and many others. On Day 2 you might want to dedicate a day to visit Prague Castle. Within the castle visit the Old Royal Palace, St George's Basilica, Golden Lane, and so on.
Day 3 can be a little bit more relaxed. Visit the John Lennon wall, place a lock on the Lover's Bridge (yes, even if you are traveling alone) and discover the restaurants of Prague. Other places to visit if you have the extra time are the Pissing Sculpture, the Musem of Communism, or the Upside Down Horse. The Dancing House is probably one of the most interesting buildings in Prague. It is definitely picturesque. As you can see, Prague is an absolute joy to visit, you will never be bored and we hope to have answered by now most of your concerns on 'is Prague safe for solo female travellers'.
7. Try something new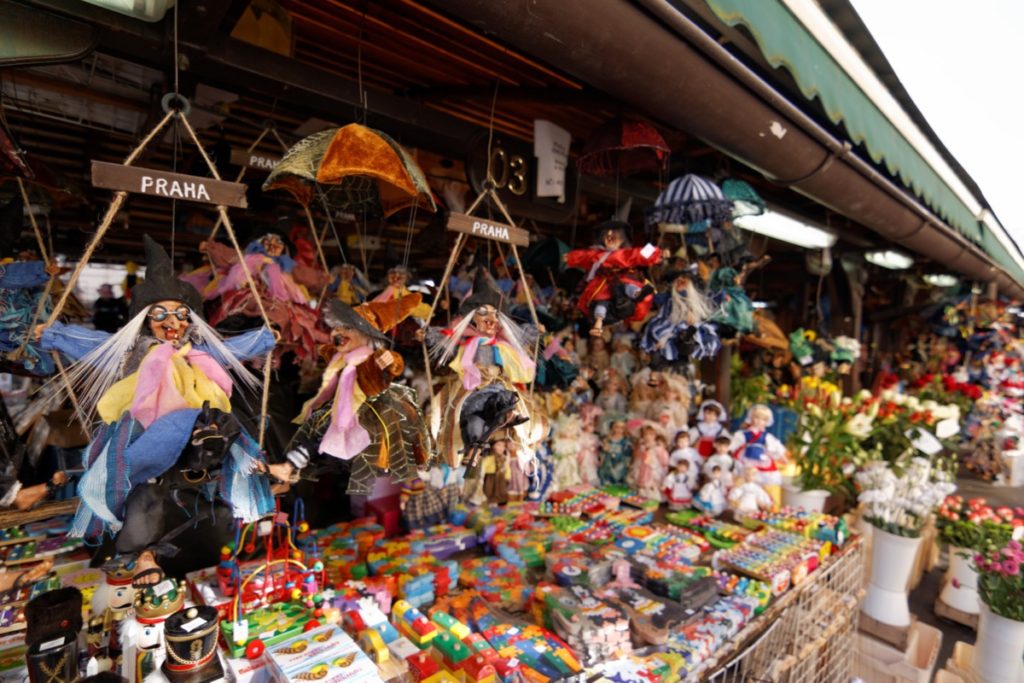 I really love to discover something new when I visit a city. Sometimes you just want to do different things than what google suggests. Sure, visiting the major attractions is fun, but what about when you have returned to the same place a few times? Prague solo female traveler tip number 7 talks about the interesting places to visit. Faust House has an interesting legend. Named after a German figure who supposedly made a pact with the devil. A magical cavern in Petrin Park, which is an art gallery. It can be a bit creepy, but at the same time, the artist had a very creative mind while creating this.
Seems like Prague is famous for its magic as there is a museum of alchemists and magicians of Old Prague. The Speculum Alchemiae has an underground lab that you need to see for yourself! Do you like books? The Municipal Library of Prague has an art installation that is made of books and looks like a spiraling tower. Continuing our journey of interesting places in Prague, the Black Light Theatre is one of them. They use a black light to bring out dramatic effects while performing onstage. We're now down to the last 3 tips on why is Prague safe for solo female travellers.
8. Suitcase essentials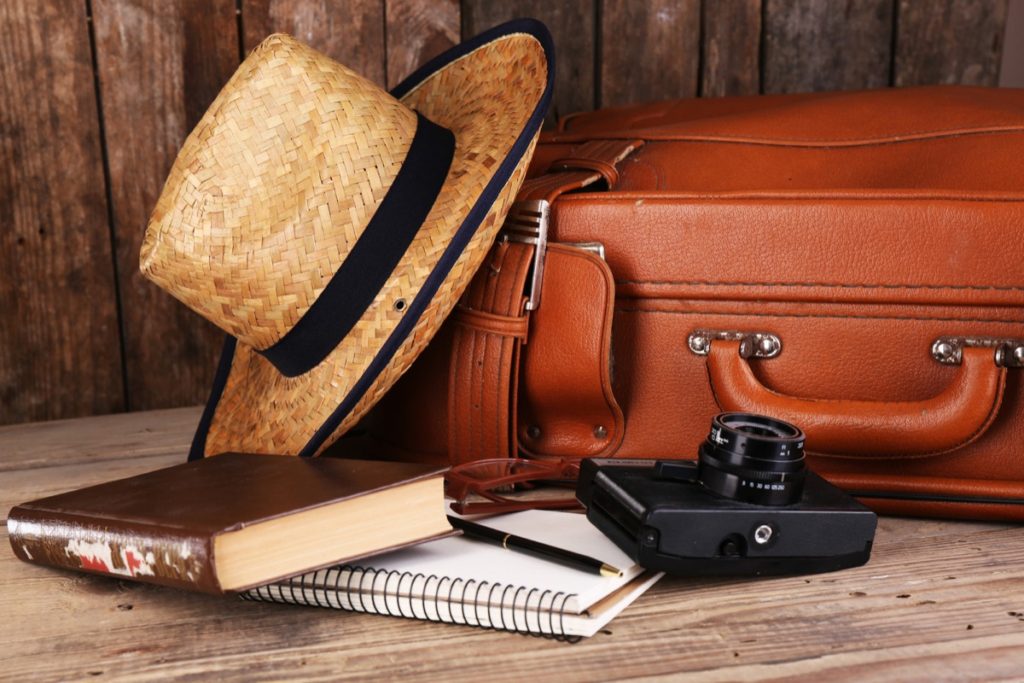 What to bring with you to Prague? The best things to bring with you for a Prague solo travel trip are quite simple. We won't bore you with the most essential things which are shampoo, shower gel, toothpaste, and so on. Although if you are staying at a hotel you will already have these in your room. One of the most important items you have to have with you are comfortable shoes. Prague streets are full of cobblestones and you will not get away in just heels. Although the weather is not windy or rainy, always have a thin raincoat with you in the bag.
If you have planned on going to the theatre, some classy clothes should be in your suitcase. If you are traveling from the UK, make sure to pack an adapter for your electronics. You will have to carry a bit of cash with you as many places don't take cards. Wear a money belt for safety instead of keeping the money in your bag. As you'll be on your foot all day, it is important to pack comfortable clothes that you can wear all day.
9. Learn about the culture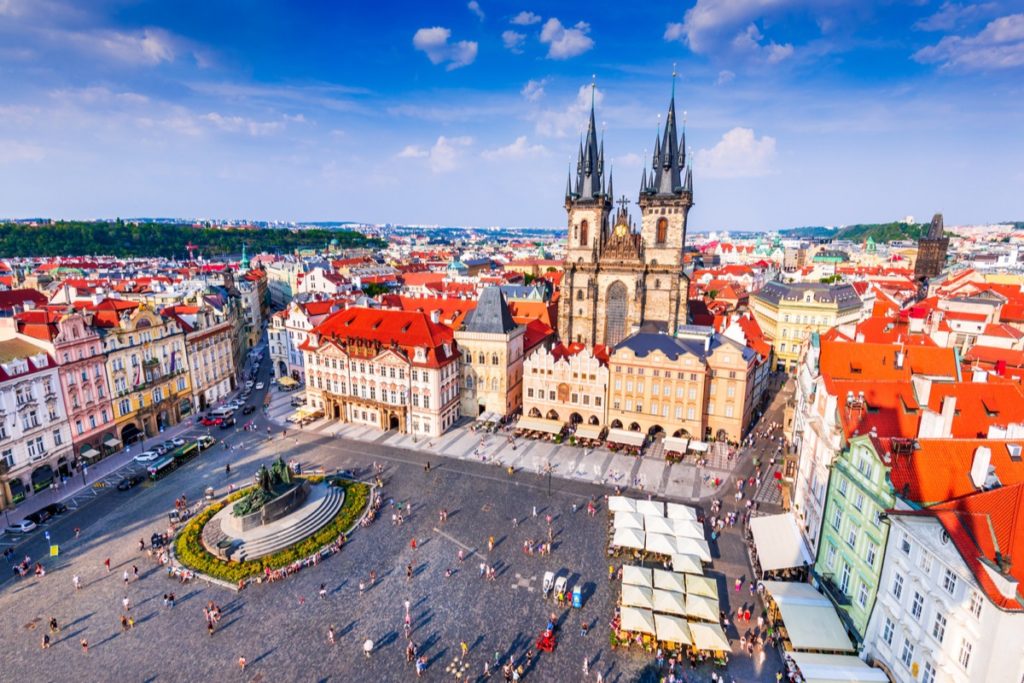 Like with every foreign country you visit, it's recommended to learn about the culture prior to your visit. a Prague solo female traveler should know a few of these things about the Czech Republic and its residents. If you have missed out on a few history lessons, don't call the Czechs 'Czechoslovakians'. These two countries are different and their people and customers are different too. There are two distinct regions to take into consideration. One of them is Bohemia in the west and the other Moravia in the east. In Bohemia, people are more reserved and strict, while in Moravia they are friendly.
Prague is situated in the part of Bohemia, however, that doesn't mean everyone is strict and unfriendly. Being the capital city, locals are used to tourists and will help you when necessary. You might want to take a Czech – English dictionary with you, just in case. Thankfully you will be able to use your phone in case someone does not understand English. If you are invited to someone's house, shoes off! Just be modest, don't wear flashy clothes, and smile. You will do just fine in Prague!
10. Safety tips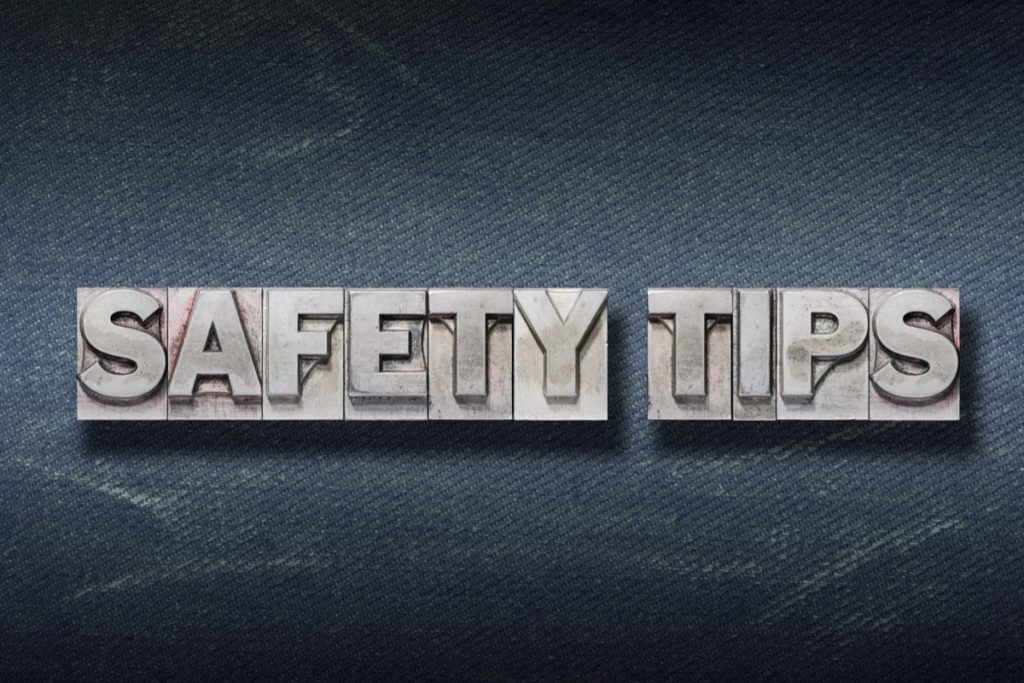 We have arrived at a very important tip on our list. Although we have already established that Prague is a very safe city, we cannot let you travel there without giving you some extra tips on which areas to avoid. The best hostel in Prague for solo travelers is safe and you'll probably meet many international tourists there. While exchanging money, try to avoid taking it out on the street. Avoid showing too much cash at all times, you can never be too sure who is looking. Watch out for taxis and other tourism scams. Some people just love to take advantage of tourists, and they will charge you extra!
These are the 5 most dangerous neighborhoods and you should avoid them during your Prague solo travel. Bartolomějská, Smíchov, Benediktská, Malá Strana, and Holešovice. We are not saying you shouldn't go here at all, just try to visit when there are many people on the streets. You should keep an eye out on pickpockets which are really in every capital. So is Prague safe to travel alone? We are pleased to say that Prague is very safe and at the end of the day, we all have to use common sense when traveling alone.
Tips for Prague solo female traveler – Conclusion
We hope you have enjoyed these tips for Prague solo female traveler. We encourage everyone to visit this city at least once in their life. There are so many things one can do, from trying out the local food to visiting all the best attractions Prague can offer. You can even meet new people in the best hostel in Prague for solo travelers. Prague solo travel is fun, so give it a go. These were the best tips and we hope to have answered your questions of 'is Prague safe for solo female travellers', 'is it safe to travel to Prague alone' and 'is Prague safe to travel alone.
If you love traveling alone as much as we do, don't forget to check out these tips on traveling alone to London, Vienna, and Berlin! As Christmas is around the corner, plan a trip to one of the best Christmas Markets in Europe.
PIN IT: 10 tips to travel alone to Prague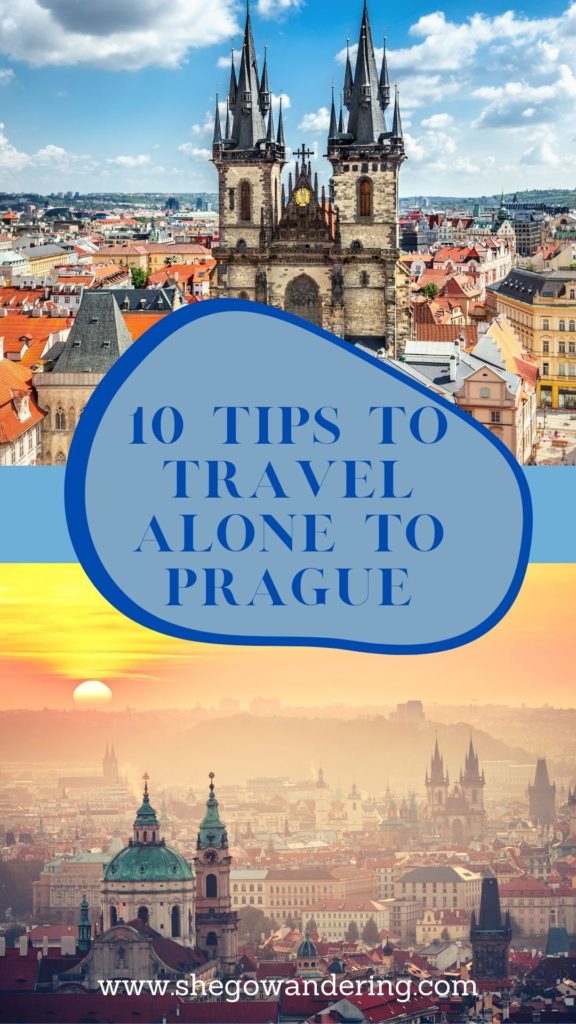 10 tips to travel alone to Prague