You can find millions of freelancers all around the world now, or people on the verge of landing the best paying freelance jobs. The number of freelancers continues to grow day by day and success from home is something a lot of us aim at. There's a high demand from companies to work with freelancers on their projects, and so are born the best freelance jobs such as writer, graphic designer, or web designer. There are many pros and cons of being a freelancer, that you can briefly get an idea about in this post. So, which are those 8 high paying freelance jobs? Let's find out!
Becoming a freelancer is definitely not something easy to do, even with the best freelance jobs. Furthermore, it can cause you financial issues at the beginning if you're not having any other job on the side. For many of us digital nomads and freelancers, it takes a lot of time to build up our business to earn a full-time income. In this mini-guide to the best paying freelance jobs, I will break down all the details of each job, and will of course talk about how much a beginner freelancer earn.
If you're just starting out, and you do not have a website just yet, you might want to make sure that you get one of the best website hostings that come with WordPress included, Bluehost.
---
The most valued freelancer jobs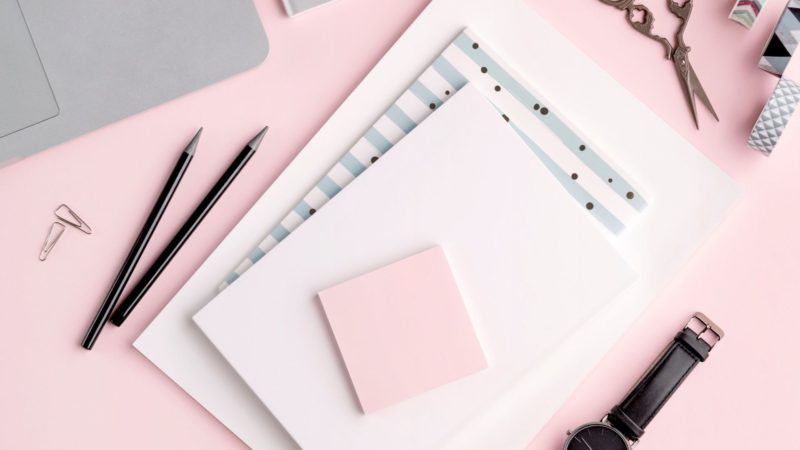 It's not possible yet for each and every career to be converted into a freelancing lifestyle, unfortunately. However, there are many that are! Below are some of the freelancer jobs that are actually really on-demand – and they are paying great! If you're wondering how much can you earn as a freelance writer or how much can freelancers earn roughly, you're at the right door.
Even if you're not yet possessing these skills yet, it's possible to educate yourself with many online courses you can find on platforms such as Udemy as well. All this goes also for English teaching, and there are actually many platforms where they don't ask you for a degree to teach and get paid. How much does a freelance translator earn, then? It can be a lot, and it all depends on you.
Just to give you an idea, I'll tell you a little bit about myself. I've been a history major, which after I have worked as a product manager, accounts payable executive, and operations assistant/team-leader. While I've been doing these office jobs, I have educated myself in web design, social media marketing, writing, photography, and marketing. Right now, besides my blog, I'm making a living off the set of skills I've learned and I offer as service, as a freelancer. It has obviously nothing to do with history, as you can see! How much a freelancer can earn depends on the dedication and the time spent learning and refining these skills, day in, day out.
---
Best paying freelancer jobs
---
1. Programming And Software Development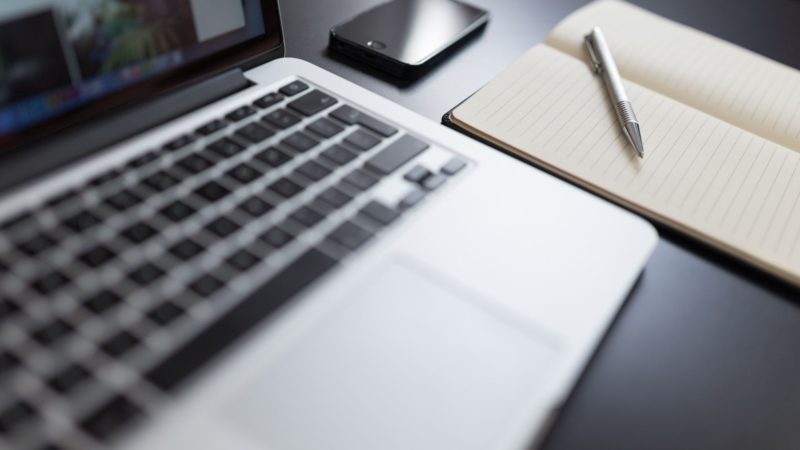 Since the online world is continuously in development, programming and software development is one of the most in-demand careers in the world. And it's currently one of the best paying ones too! Almost every business needs a qualified, professional programmer or developer these days. So doing this as a freelancer job can actually earn you amazing values! So, how much can freelancers earn with programming and software development?
As a freelance programmer or developer, it's really suggested to specialize in a specific area, and guarantee you will find hundreds of thousands of jobs listed on freelancer platforms! To succeed, you will have to find the most in-demand coding language to specialize in, such as Java, Ruby, Python, etc. As a programmer, you can find freelancer jobs ranging from $200 all the way to even $10.000 or more! Obviously, depending on your knowledge and expertise!
---
2. Web Design And Development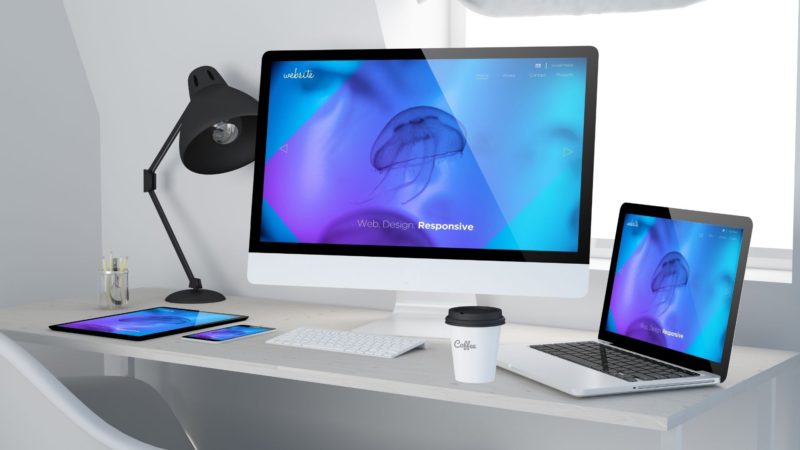 This is one that I've got into as well. Web Design and development is one of the best freelance jobs and it includes creative design, graphic design, motion, or website building. If you're really experienced in the field, you can find so much work that it's hard to keep up! Even the smallest shops and businesses are looking for someone to create a website for them, to get their business on the internet!
As a web designer and developer, you need a list of skills to develop, and to get more clients, you need to have a great portfolio covering different types and styles. This will help you attract clients from different fields. How much a freelancer can earn is linked to the quality of their portfolio. The bigger your portfolio gets, the more skills you develop, the more you can charge!
When you start working as a web designer, especially if you've learned it in an autodidactic way such as myself, you can't ask $500/website if you can't deliver the value. However, if you've built a portfolio of at least 10 websites, you can increase your prices as well. Experienced web designers can charge for projects even above $5.000.
---
3. Graphic Design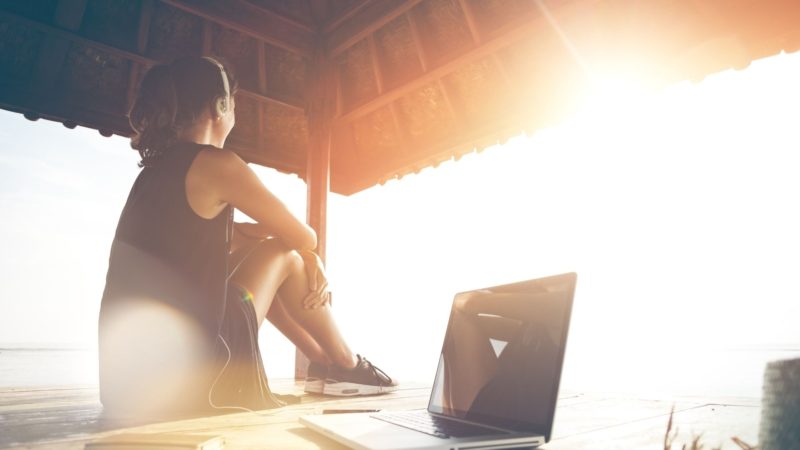 I've already mentioned the Graphic Design above, but if you don't own any other skills, but just this one and you are great in Graphic Design, you already won! Graphic design ranks as 2nd on the most in-demand skills list of freelance jobs on Upwork. A graphic designer can earn even above $85/hour.
Logo design, infographic design, icon design, illustrations, and marketing materials are paying pretty well. Obviously, as well for all the other fields, you must have experienced, and do a great job to arrive at the highest earnings! For those who are not experienced in Graphic Design, these days using a platform such as Canva can be a great startup!
---
4. Writer or copywriter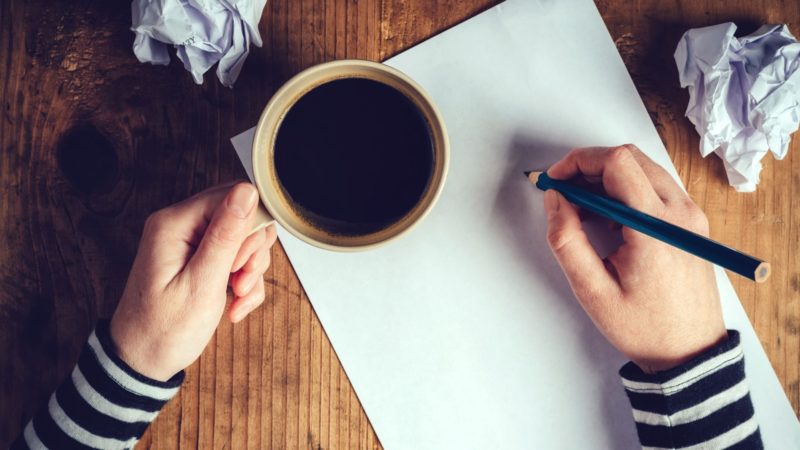 While there are many freelancers specialized in writing, the best paying jobs require great writers. You can find writing jobs for as little as $5-$10/article if you're not experienced, though I really don't recommend doing this for too long, as it takes way too much time, and it's just not worth it in the end. How much does a freelance translator earn, or a writer, depends on your skill to find the best clients – and to sell yourself for that matter.
Obviously, you need to get experience in writing to catch the best paying freelance jobs, but don't let yourself be used. While content is really-really important in today's marketing, companies and businesses have a particular budget for high-quality guides, press releases, blogs, and all types of written content. This also includes copywriting! How much can you earn as a freelance writer? You can easily make a few thousands a month if you plan your work well.
To catch those highly paid freelance jobs as a writer, you really must develop high writing skills and have perfect grammar. You need to be creative and have a talent for storytelling. As a writer, you also need to have a big portfolio to showcase if you want to get the best-paying jobs! The best-paid freelance writers can charge even $100/hour! Just think about that…
---
5. Marketing experts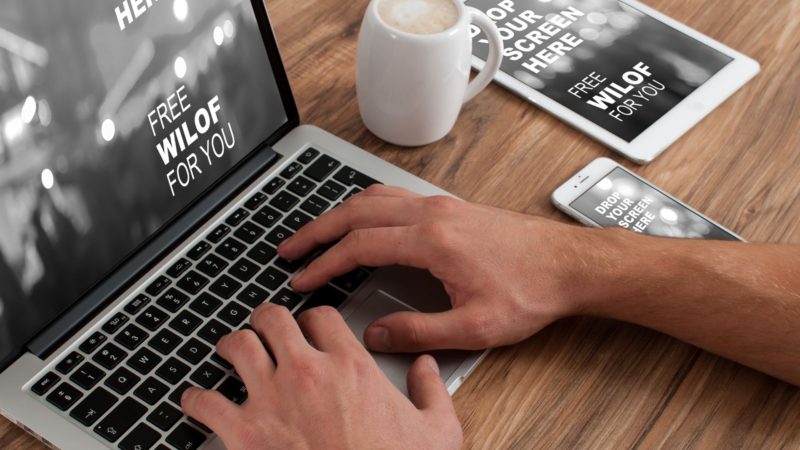 Freelance Jobs in the marketing field mean one thing. Experience and skills in the digital world, and marketing! Freelance marketer is one of the best paying freelance jobs today. Working as a freelance marketer you can cover many fields starting with ads campaign, email marketing, social media marketing, website marketing, content marketing, and so on! The number of freelance marketers is growing fast, especially within the group of young adults.
As a freelance marketer, you have to have an eye for the demand of the digital world, then build strategies. Then, you need to execute them and optimize the digital strategies that are included in this world. How much a beginner freelancer earn with digital marketing varies from the number of clients you have. Since writing is so tightly linked to digital marketing, how much can you earn as a freelance writer is directly influenced by your digital marketing skills.
As a digital marketing expert, you must know everything about social media, user interest, SEO, trends, data analytics, CRM marketing, conversions, and much more! This is a really diverse industry, with a big list of skills you need to have, but it's also amazing, and it's paying really well which makes it one of the best paying jobs!
---
6. Social Media Manager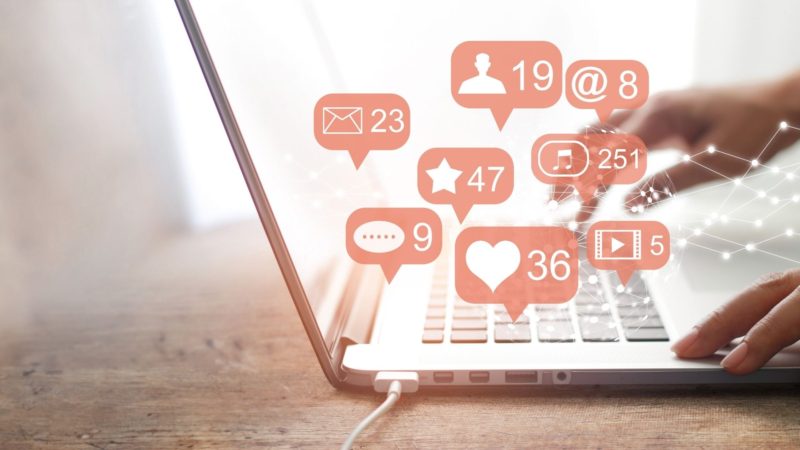 Social Media management and marketing are really important these days, and they're in high demand for all types of businesses. So much of social media goes through writing, and sometimes even translation. However, this is not the time to talk about how much does a freelance translator earn. Still, How much can you earn as a freelance writer or translator can be easily double their income when combining the two or three skills together.
I'm currently doing social media management for 5 accommodations in Milan, Italy and I can see how much great content for them counts. Great content, great photos, and engagement are important to build trust with businesses. And that's what they pay you for.
Now that even the small coffee shop as well on the corner has social media, there's plenty of work for every social media manager to take in. It's a massive opportunity if you have good knowledge of social media, you're creative, and you don't know what type of freelancer job to take! So, how much a freelancer can earn with social media? The monthly earning of Social Media managers range between $150-$5000/client. It's a really large scale, as there are worldwide brands that need the highest quality and profession. How much can freelancers earn with social media management and marketing really depend on your experience, your availability, and your number of clients.
---
7. Photographer/Videographer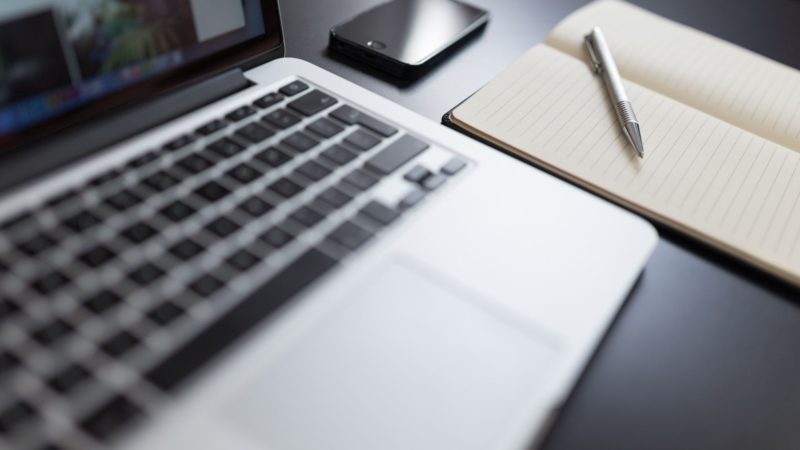 Being a freelancer photographer or videographer can bring you great success on its own. However, you need a set of skills, equipment, and a portfolio that will make your clients want to pay you! Freelance photography jobs can vary from product photography, real estate, people, event, food, to many other categories. This really depends on what you're interested in. How much a freelancer can earn with photography and videography depends on their contact-making skillset. It's all about the network!
In all cases, your portfolio has to speak for itself. Also, an understanding of digital distribution, content production, and editing is needed. Creativity and talent are something that you can't forget either! Photography is a really popular freelance job, and you can actually earn great money with it. How much can you earn as a freelance writer or how much does a freelance translator earn are easier questions to answer.
With photography and videography, you actually need to go out into the world and prove your skills. How much can freelancers earn in artistic jobs depends a lot on how you sell yourself. It's also great to try and combine with other skill sets, such as Social Media marketing, or graphic design, or web design.
---
8. SEO professional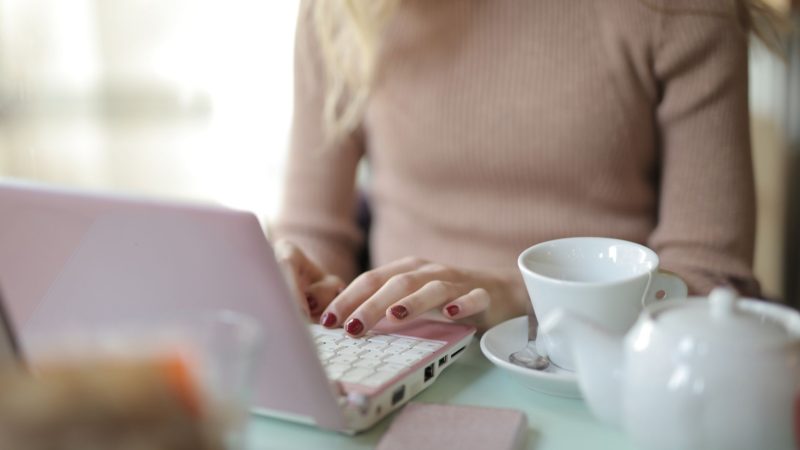 Getting knowledge and experience in Search Engine Optimization (SEO) can really pay off! It's one of the most in-demand freelance jobs you can find out there! It's also one of the most popular freelance jobs these days. On how much a beginner freelancer earn, SEO can set you up top pretty quickly. The skill sets you need to land jobs in this field are large, and it takes a lot of time to become an expert in all the technical details such as algorithms, keywords, and link building strategies.
Sometimes, how much does a freelance translator earn can be at least doubled when you know how to use SEO for your translation work, especially for marketing. The best paying freelance jobs will always require some deep self-taught skills. You have to rely on yourself only to learn and find the best freelance jobs.
Having knowledge in SEO can be perfectly combined as a set of services with web design or website building as well. At least for the time when you're not experienced enough, and not having a large portfolio to land great paying SEO freelance jobs!
---
A few pros and cons about freelance jobs and becoming a freelancer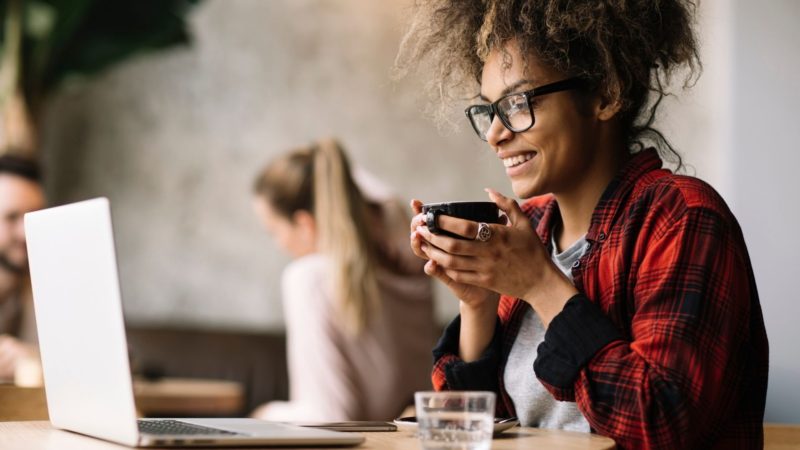 Pros of working with one of the best paying freelance jobs are definitely that you have the freedom to schedule work, choose your clients, and be independent. How much can freelancers earn depends on how much work they put in every day. The flexibility, diversity, and exposure are also pros to be a freelancer! When you're a freelancer, you can live where you want, and organize your life and every day as you want. If you've fallen in love with a specific country, you can get remote health insurance, move abroad, and simply work from there!
How much a beginner freelancer earn also comes with cons. Cons of being a freelancer – even with the best freelance jobs – are definitely the taxes, the lack of benefits, and the sporadic work. How much a beginner freelancer can earn is never truly fixed in terms of a monthly paycheck. You may also encounter cash flow issues, and you have all the responsibility as well! Being a freelancer also comes with isolation, and being more lonely, with less human contact. Read more about the best places in the US to live as a freelancer, and my ultimate tips to work from home.
---
Pin it: Highest paying freelance jobs that can earn you a full-time income
8 high paying freelance jobs that can earn you a full-time income