As the digital world is evolving, we all have to evolve with it. We, the website owners, as well as the tools we're using to grow our websites. Since Semrush is the reason why my blog in just a few months started to gain 5 times more traffic than the previous period, I feel it's important to highlight the 2020 Semrush updates that can help you to grow your website's organic traffic. To learn more about using this SEO tool for bloggers, go ahead and check my post about Semrush for bloggers!
---
Essential Semrush SEO tools to grow website traffic
Keyword research tools, which includes the Keyword Magic Tool and the new Keyword Gap tool as well.
On-page SEO tools to analyze your SEO strategy.
Competitor Analysis to research your competitors' organic traffic, the keywords they rank for, and more.
Content Marketing tools, that will help you develop a strategy with data-driven solutions.
Local SEO tool that helps you optimize your website for local search results.
Rank Tracking tools, that helps you track daily changes on your ranking and target keywords.
Social Media Management tools for social media posting and other analytics.
Link Building tools, that are amazing and valuable for every website that's trying to grow.
Competitor SEO Analytics tools that will help you find all the keywords and content in your competitors' strategy.
Content Optimization tools that will give you recommendations on how to optimize your content for a higher ranking.
Content Marketing Analytics tools that will help you find where you need to improve your content strategy. This includes the content audit and post tracking as well.
PPC Keyword Research tools that help you build paid search campaigns.
Website Monetization tools that help you optimize your website to earn more money.
---
6 reasons to use Semrush, one of the best SEO tools on the market
The most comprehensive SEO tool used by over 6 million people which gives you access to data of over 800 million keywords.
Offers you site audits to find and fix your website technical and SEO related issues and the website's health score.
Semrush is known as the #1 competitor analysis tool, which offers you everything from domain analysis to backlink research, and more.
You can compare your domain with up to 5 of your competitors' domains at once.
If you want to know how your competitors are using ads such as PPC to get more leads and traffic? You can do it easily with Semrush's advertising research tool.
Backlink analysis, which helps you find your competitors' backlink sources to get backlink ideas for your own website.
With the brand monitoring tool you can easily monitor your online performance.
---
Semrush database growth between 2018-2020
Semrush has the largest keyword database on the market. The platform's database grew from 2 billion to 20 billion in just two years. Also, just in 2020, the keyword database grew from 17.6 billion to 20! Semrush is continuously expanding and updating its keyword database to provide the most accurate results and suggestions to grow the organic traffic on your website.
Another highlight in the growth of Semrush between 2018-2020 is that the domain database grew from 418 million domains to 825 million. The Semrush geodatabase is another proof of the demand for this tool, as it grew from 118 geodatabases to 143 geodatabases.
---
Semrush 2020 updates – New tools and improvements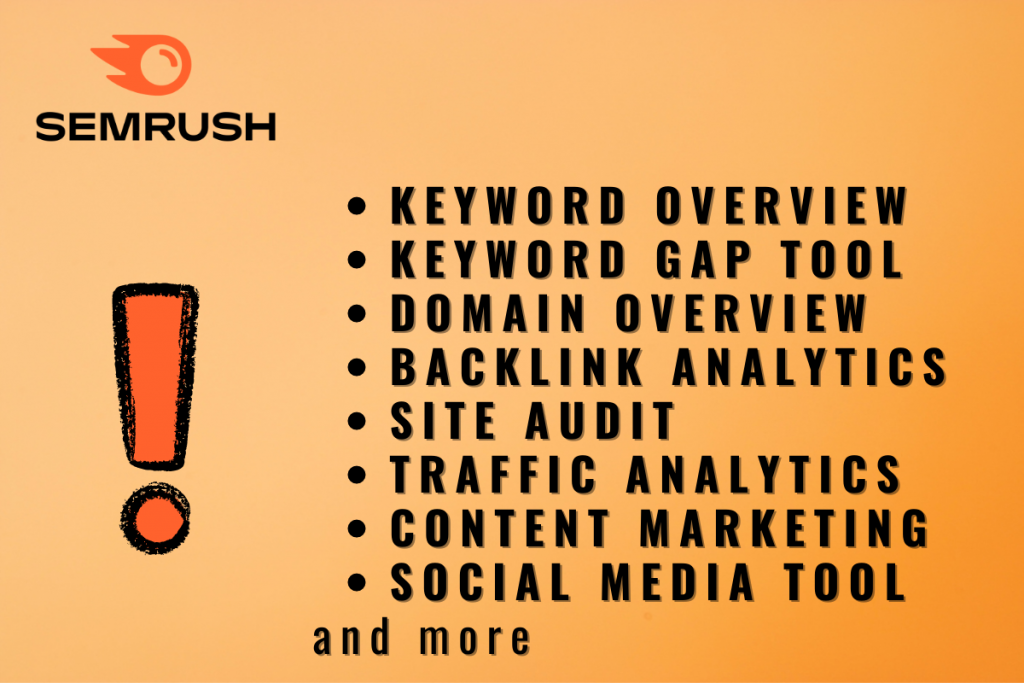 In 2021, Semrush is providing website owners with an improved range of tools as well as new tools that are essential to growing organic traffic on websites, tracking performances, and growing businesses. I'm going to highlight some of the greatest improvements and new tools that are key for success in the digital world.
---
Improved Keyword Overview tool
Semrush launched a global volume metric, which shows you an estimate for keyword popularity globally as well as for the popular countries for your selected keywords. This comes along with the SERP analysis that will show you the top 100 Google results for your keywords as well as essential data like referring domains, backlinks and so.
This new feature called Keyword Overview will help you save time and decide about your keywords' potential by using the Bulk Analysis. This will allow you to analyze 100 keywords at once. To make it even better, you'll also have simple integration with the Keyword Manager tool.
---
Keyword Gap tool – This one is brand new!
Semrush released their newest tool that will help you even more with your keyword research. This tool is called Keyword Gap, which's giving us an incredible new way to grow the organic traffic to our websites.
Keyword Gap is also integrated within your Keyword Manager, and it's offering some amazing features to uncover keyword opportunities. You can find missing keyword opportunities that have a potential big traffic impact, by using the Top Opportunities widget within the tool. Then, you can also find missing keyword opportunities by comparing not just domains, but subfolders and URLs' as well.
---
An improved Domain Overview tool
This Semrush tool offers you a complete overview of your website, starting with keyword profile overview, search traffic count, and also position changes to your backlinks. The Domain Overview tool is now improved and offers a worldwide view. This feature is something that I've also been waiting for, as now we're able to see our site growth and the above metrics globally.
---
Backlink Analytics for new link building tips
This Semrush tool called Backlink Analytics is super helpful for everyone who's working busily on link building! (Such as myself!). Backlink Analytics can help you compare and monitor your competitors' backlinks. It also provides a backlink audit to your website, that shows you links that are maybe having a negative impact on your Google ranking.
Within this Semrush tool, you can analyze the pages of the competitors' websites that have backlinks. Then, you can reach out to the referral's website to ask the owner to replace it with one to your page, all this by using the target URL error filter, which's also a new tool.
With this 2020 Semrush update, you now have a tool for position tracking, that will help you to monitor your website daily for a selected range of keywords. This also includes an option to select geolocations for your tracked keywords.
---
Semrush Site Audit tool
When you run a site audit with Semrush, you'll get a list of possible issues to your website, that you should fix. This tool also offers ideas to improve whatever issue may accrue. The improved site audit that's been one of the 2020 Semrush updates, now offers a simple platform of markup usage and implementation errors that's enhancing the overall functionality of the Site Audit tool.
---
Other tools and improvements from the 2020 Semrush updates
Listing Management Tool to boost your local SEO
The Listing Management Tool is distributing automatically the data of your business profile to the largest online directories. This will enable local SEO wins and voice search optimization.
Listing Management allowed you to use the local ranking report, which will help you keep track of your ranking in Google Local Finder. With the 2020 Semrush update, these directories were extended for all locations now, and the geo-locations now cover Germany and France as well.
---
Traffic Analytics
With the 2020 Semrush updates, the Traffic Analytics tool now provides detailed audience insight data. This tool provides an overview and analytical data for a website's top traffic-driven channels, user engagement metrics, and traffic acquisition strategies.
The 2020 Semrush updates now include subdomain-level analytics as well. Now, you can compare the audiences of your chosen websites and see how their audiences overlap with yours. Then, based on audience matches, with the new Audience Insights report, you can pick the best matches for various marketing activities. The Traffic Analytics tool now also includes a traffic journey report, that will show you which websites users visit before and after visiting yours. This can help you improve your website to keep visitors there for longer.
---
Market Explorer – An amazing piece from the 2020 Semrush Updates
For everyone who's doing business online, the Semrush tool called Market Explorer is a must! This tool offers a comprehensive overview of key benchmarks and industry trends.
With the new integration called Growth Quadrant, you can now check-in any industry the top players that are sorted into more metrics and details. For a more detailed analysis, you can also use now the Custom Market, where you're allowed to add up to 20 domains to analyze.
---
Content Marketing tool – 2020 Semrush updates
Content Marketing tool is one of the main reasons marketers, businesses, bloggers, and every website owner should use Semrush. This tool helps to analyze your website content from a buyers' perspective. The 2020 Semrush updates include now a new product for content marketing teams, that's called ImpactHero. This will identify the high-performing assets on your website, as well as it can offer improvement ideas for the content at every stage.
Improved Content Marketplace
Content Marketplace is a Semrush tool that allows you to order high-quality SEO-driven content from professional copywriters. With the 2020 Semrush updates, you can now use this service for product descriptions, press releases, email newsletters, website copy, and ebooks as well. These are rolled out into monthly and annual plans as well.
With the Semrush Premium plan, you have a 20% discount for every order, as well as an unlimited number of content revisions. You also have access to Media Stock for visual content, and Shared Workspaces where you can invite your co-workers to collaborate on creating orders, create briefs, make content revisions, and leave feedback.
---
Brand new Social Media tools
Social Media Analytics tool is essential, and it's probably the most amazing 2020 Semrush update. As a blogger, who's covering different Social Media platforms, for me it is definitely a gem! But not just for bloggers, for all businesses that are present on Social Media, this new Semrush tool will save you a lot of time.
The new Social Media Analytics tool provides performance metrics, reach, new followers, and engagement metrics in one place. It covers Facebook and Instagram as well, so it is something that we, Social Media people need!
Social Media Ads tool
Another new tool that came with the 2020 Semrush updates is the Social Media Ads tool. This tool will allow you to create, launch, and manage your ads within Facebook products. That includes obviously Facebook, then Instagram, Facebook Messenger, and so on. You can do all this directly from your Semrush platform!
---
Some more updates and new tools from Semrush
Sellerly is a toolbox for Amazon's success. It's one of the 2020 Semrush updates that are really handy for Amazon sellers. Sellerly is a smart toolkit that helps you get out the most of each product listing, to grow your customer base.
Digital PR is a tool that serves to help you with your digital PR efforts. With your Semrush credentials, you can now sign up to Prowly, which offers over 1 million influencers and journalists, online newsrooms, PR analytics, for your business, and email campaigns.
Yoast SEO integration with Semrush. As one of those bloggers, who was using Yoast SEO from the first second that I've started my blog, I must say that this 2020 Semrush update is fantastic! All Yoast SEO users can use the SEO-focused keyword suggestions by Semrush, to create content that can rank high in search results.
---
Irrefutable offer: 7 days free trial with Semrush
As you can see from the 2020 Semrush updates, there are so many new tools besides the many existing, handy tools that the platform offers. If you're serious about your business, and you want to see real results, you must use a platform such as Semrush.
Now, you can also benefit from the 7 days free Semrush trial, to explore the platform before you're rolling in. However, after all these goodies you've just seen, I'm sure you'll want to stick around for longer than a week!
---
If you need more insights into blogging or tips for plugins for your WordPress website, check out this article. Also, you can find a guide for Pinterest do's and don't's as well as a great tip to grow your website traffic with Pinterest. In case if you need a website, check out one of the best hostings, Bluehost.
Pin me: Semrush Upgrades – One of the most popular SEO tools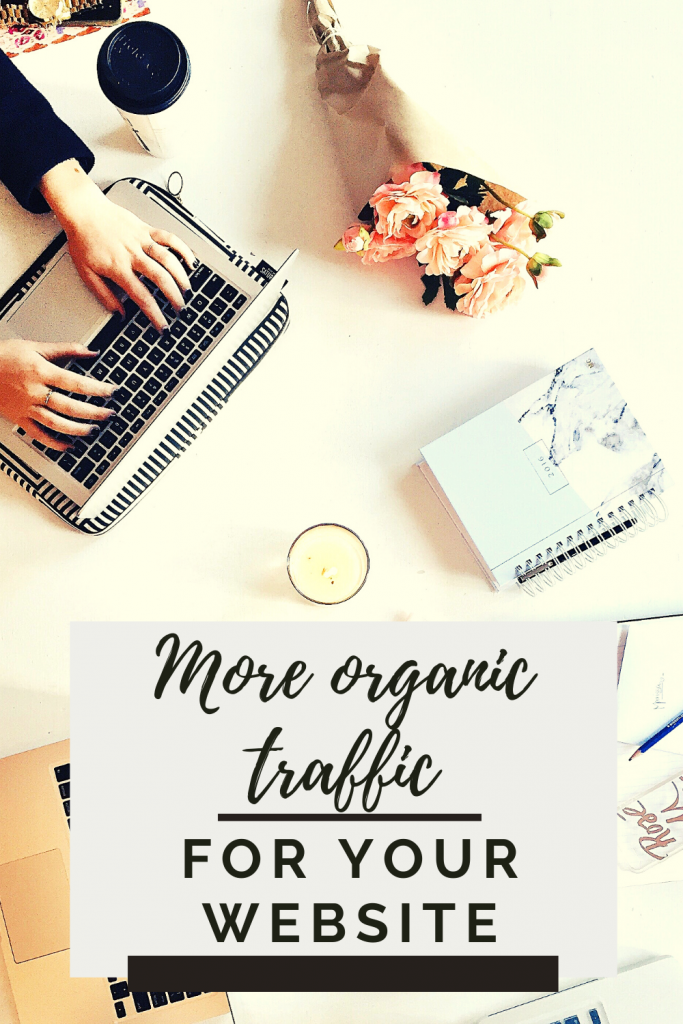 Disclosure: This post contains affiliate links. This means, if you click through and decide to make a purchase, I'm going to earn a commission. This doesn't affect you or the price of the product.
Semrush Updates – One of the most popular SEO tools