After receiving this question so many times from family, friends, and Social Media followers, I decided to share my little secret, and with that, answer your question! How to take pictures when traveling alone?
People tend to think around me, that whenever I'm going somewhere, I always go with somebody, and that somebody is taking me the pictures. Well, not exactly! Yes, sometimes I do travel with others, or visit others in different locations but that's just a small part of the whole story. The truth is, since I started blogging, there are two things that I never leave at home!
My mirrorless camera and my tripod!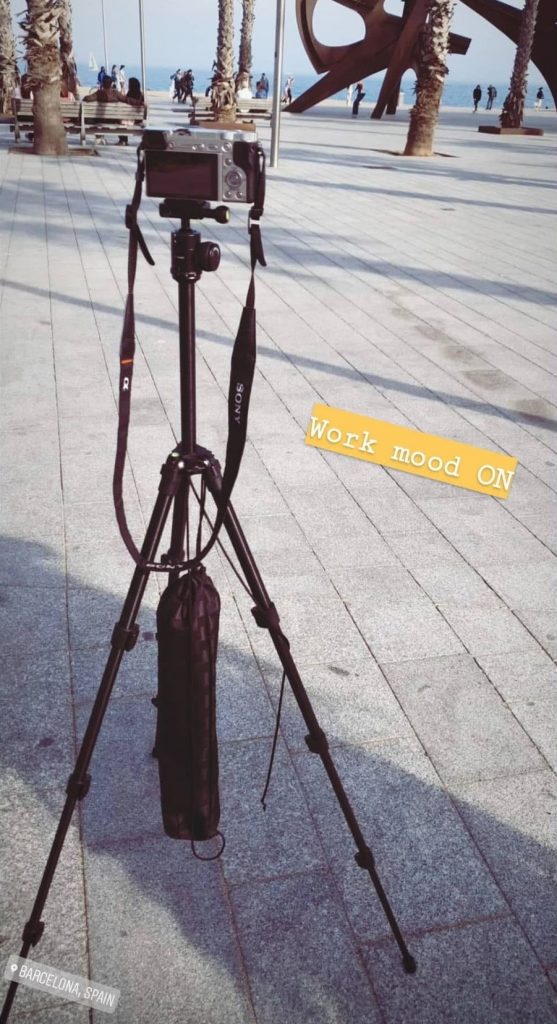 It's not just the question of how to go on vacation alone, but also some other details, like how to take pictures while you're on a vacation alone! I'm not sharing nor on my blog or my Social Media channel insights of my life, which let's face it, it's pretty normal, as I never intended to be a lifestyle influencer, and I prefer keeping my personal life to myself and my loved ones. This explains, why people don't know who I'm traveling with. Most importantly, that brings the question of how I'm taking pictures when traveling alone?
So then, who's actually taking my pictures?
I do!
As I have mentioned, when I started blogging there were two items I bought straight away. As first, my Sony Alpha a6000 mirrorless camera, which is my travel buddy since! If I'm going to change it, and obviously I will at some point, I'm going to just upgrade to a better mirrorless camera, such as the Sony Alpha A6400. As a solo traveler, a mirrorless camera is the best option, as it's small, and it's easy to carry around. As a second item, I ordered a…
---
The best travel buddy: A tripod!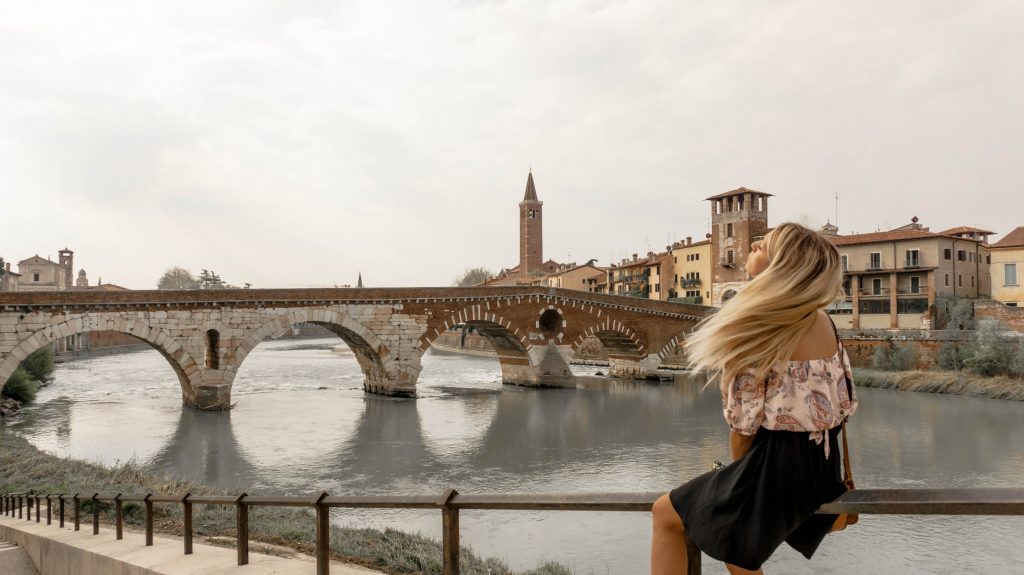 Usually, when I'm visiting a new place, I take my camera and my tripod, and I'm walking around all day. When I see a good angle, a place I want a picture I'm on it, or it's just an empty cute street I can use for my shots, I'm setting up the tripod and start shooting.
It's not always ideal, as sometimes when you're traveling alone in places like New York, it's difficult to set up a tripod with your camera in the middle of Times Square. Especially to leave it alone between thousands of people, and try to take a picture. There's also no chance that any of your pics will come out great, as in all of them you're watching if somebody is going close to your camera, that's meters away from you, again, on Times Square.
---
A tripod and a great camera helps to capture your best memories
But, in places like Seville, Rome, Milan, Florence, or even London… There's no better way to travel and take your pictures. Indeed, you'll have to wake up early, but you can create whatever you want. There's no second person you have to ask, there are no crowds to be annoyed of, you can re-take the same pictures and poses as many times you want, and nobody will be annoyed by you. And most importantly, you can set up that tripod and take those pictures just as you wish. Set the distance, the angle, everything the way you want it to be!
I think it's much easier than having somebody to ask for help. Plus, I honestly can't use most of the pictures somebody else took for me, because I'm getting anxious when people take shots of me, and all of them come out bad, and I hate them.
---
Loosing those tripods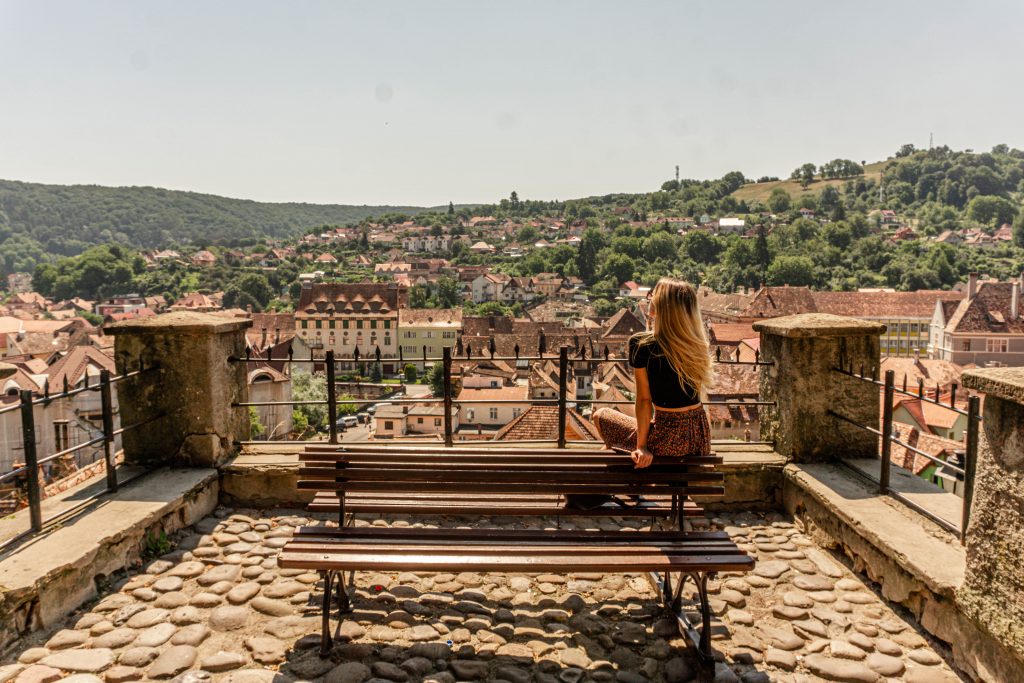 I forgot my tripod once on the Flixbus between Florence and Bologna. I remembered it's missing when the bus was probably somewhere around Milan already. After that time, I left my second tripod once at a bar in Malaga, at the Plaza de Espana in Seville, and at the Trevi Fountain in Rome. Thankfully at these places I always managed to recover it, but I learned my lesson. It's really easy to leave behind that travel buddy, and it's really annoying to lose it in the middle of your trip.
However, it is anyway the best solution for everyone who's looking for a way to take pictures when traveling alone. Selfie sticks result on weird selfies, that most of the time won't show the beauty of the place you're visiting, or your beauty. And let's face it, nobody is interested in seing selfies all the time on Social Media.
---
Tripod suggestions to take pictures for yourself when traveling alone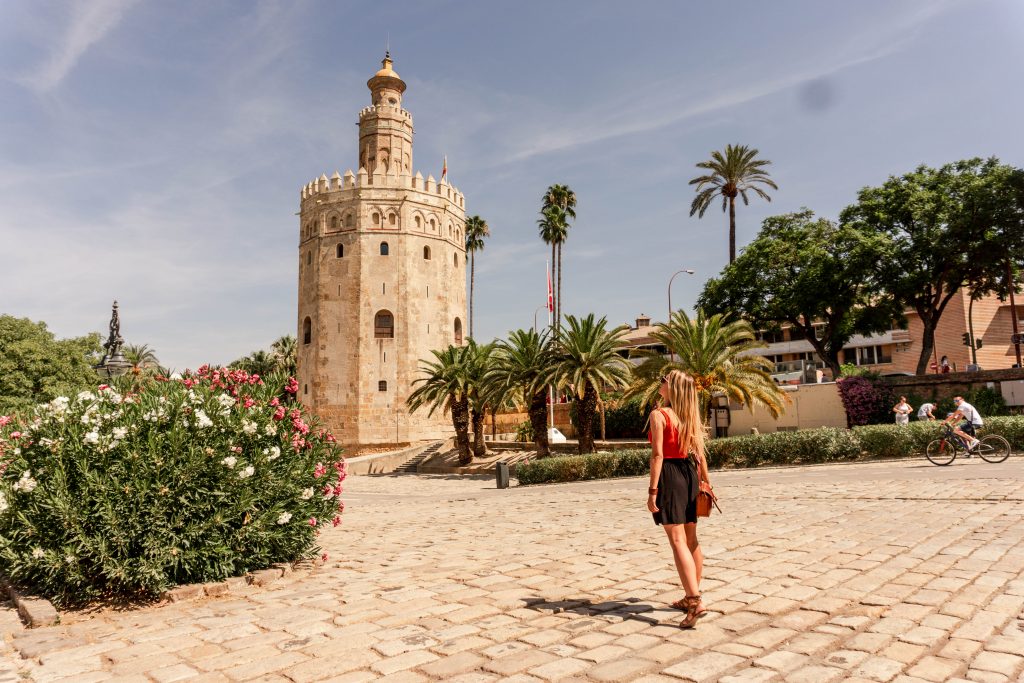 Firstly, the Amazon Basics Tripod, which comes in a pack of 2, with a tripod bag as well! As second, my tip is to check out the AmazonBasics Camera Travel Tripod which is a higher quality one, so make sure you're not losing it if you already invested in this one!
Here's a cheaper choice as well, for those looking just to have something stable for their camera and don't really freak out if something happens with it! Check out the AmazonBasics Lightweight Camera Mount Tripod. As the last tip, a really high quality, great piece to check out (with a higher price as well) is Vanguard Alta Pro Tripod.
---
Mirrorless Cameras to check out!
As I have mentioned, there's my personal favorite, I really recommend for everyone, the Sony Alpha a6000. If you're not a big fan of Sony, then for a similar price you can get the Fujifilm X-T20 Mirrorless Camera. The price of these two doesn't go over $700, which is great if you're looking for a budget-friendly option!
However, if you're in search of something much more professional, and much higher quality (in pictures and in the device), these three will work better! First, I'd definitely start considering the Nikon Z7 FX-Format Mirrorless Camera. As for the second, Sony Alpha A6400 which is my personal pick for my next camera. And the third pick will be the Fujifilm X-T3 Mirrorless Camera which is basically an upgrade of the more affordable X-T20.
---
Ready to take pictures when traveling alone?
If you have these two items, it's guaranteed that after some practice, you will be taking the most beautiful pictures of yourself on your epic journeys! Grab these two travel buddies, and get into those adventures! Check out some other related posts to solo traveling, and essential travel items! If you're a photographer, and you're looking to grow on social, make sure you learn about the best hashtags for travel photography too!
12 Travel Essentials for Women
30 Reasons why Traveling Alone is AWESOME
---
---
Pin me: How to take pictures when traveling alone?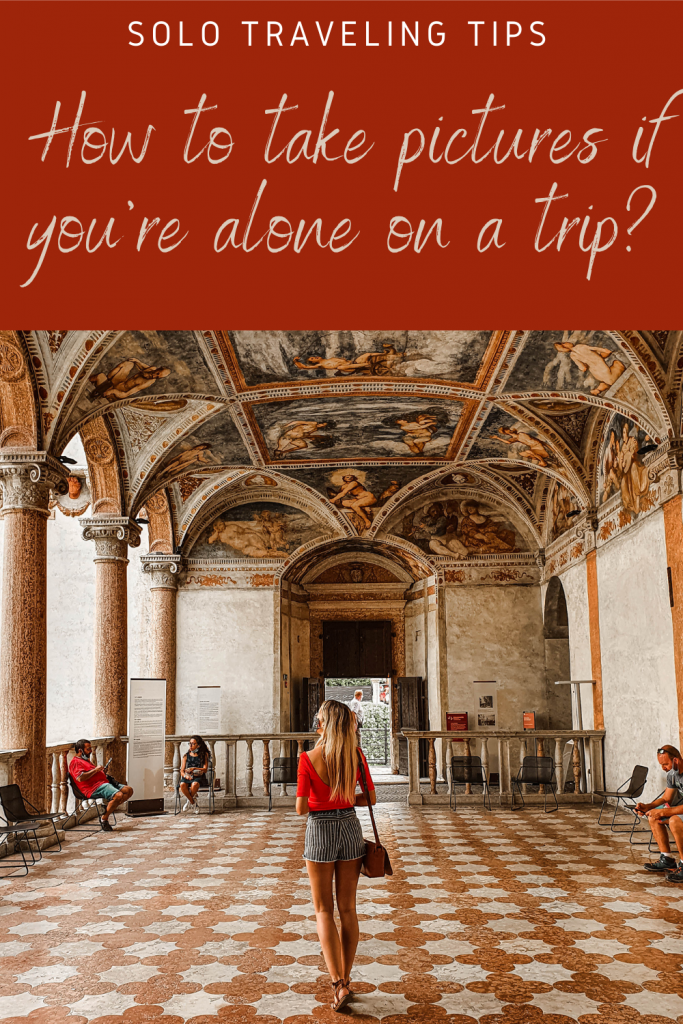 How to take pictures when you're traveling alone?