We all make different resolutions for or after New Year's Eve each year. For a few years now, I stopped making resolutions in my personal life, and rather do it about my business. Being an entrepreneur isn't easy. Being a business owner isn't easy. The key to success is always to set goals, make plans, and follow them. So this is why it's important to have a business resolution for 2022 as well.
If you're a small business that's trying to grow, an entrepreneur, freelancer, or blogger, this article is for you!
Considering how the previous year had a serious impact on all of us, during the pandemic, this year we must all focus on our business goals. If you're in need of tips and ideas on how to reach your goals, you're in the right place. You will find 7 business resolutions for 2022 that will help you get your business to the next level. As in everyday life, so in business, New Year's resolutions are important to make and to keep!
---
Business resolutions for 2022
Bring your business into the digital world
Well, if you didn't do this before, with everything that's happened last year, you might be aware now, that being present on the web is more important now than ever. Indeed, it's harder as well to do it, because as time is passing, more and more businesses and blogs appear online, so the competition grows. This shouldn't scare you, because, with the right tools, you will have all the potential to succeed. And, for those tools, you're in the right place. Let's see now which are those 8 business resolutions for 2022.
---
1. Have a website/blog
In case you're not yet a website owner, the first and most important step for your business is to have a website! You can choose between a variety of hosts and platforms to do this. First, if you're planning to build a website with a blog section and you want all the possible features out there, you must get your own hosting with a built-in WordPress platform. For this, the best (I'm using this hosting for 3 years) is Bluehost. Budget-friendly hosting, with 24h customer chat support. If you have any issue, technical issues as well, you can contact them and they will help! You can get your domain and web hosting right here! I have also written a guide to learn how to start a blog/website.
---
2. Optimize your website for SEO
The best, and also free way to drive traffic to your website is by optimizing your content for search engines (SEO). There are many tools to do this on lower and higher levels as well. First of all, to know about your organic traffic, you must set up your Google Analytics tool, to have insights into your organic traffic. With a WordPress website, to get all the insights and tracking information for your site, and also for e-commerce, is to get the Monsterinsights plugin, which you can connect to Google Analytics.
Then, while you're optimizing your website for search engines, you can use Monsterinsights again, to help you see which keywords you are ranking for, and their average positions. This can help you optimize the posts/pages you're raking for with those specific keywords to rank even higher. To do all this, just need to connect with Monsterinsights your Google Search Console tool, and you'll have everything accessible from your WP platform.
---
4. Get involved in SEO even more
If you want to have a detailed overview of your SEO progress, backlinks, keyword research, keyword gaps, competitors, and help on ranking higher in search engines, you might want to have a look at a platform called Semrush. Here you can also track your domain authority with 40+ features that are super helpful for an online business, a website, or a blog. Semrush also offers a 7-day free trial, at which time you can discover more about the platform. However, before you sign up, you must also learn about what Semrush is offering. If you're a blogger, check out this guide for bloggers too.
---
3. Email Marketing
When you're having users from search engines or Social Media visiting your website, you might want to actually keep them as potential returning readers, or convert them into customers. An email list is yours, while social media followers are part of a platform. So it's really important to build an email list for your business.
Then, you can start marketing your content or products with an email marketing strategy, to drive traffic, and get sales on your website. But how to get people to sign up for your emails? You can use sign-up forms that can be placed all over your website, such as sidebars, footers, pop-up forms, or integrated into pages. These forms will help you to convert visitors into subscribers.
---
5. A mobile-friendly website is key
Another business resolution for 2022 is to have your website mobile-friendly. More and more users are surfing on the web using their mobile devices, and a website that's not optimized for mobiles isn't just causing high bounce rates, but it's also pushing you back on search pages.
There are different ways to make your website mobile-friendly. Many of the new WordPress website themes are designed for mobile devices as well. Then, you must just set up Google AMP, which's speeding up your website on mobiles. You can then track your performance with Monsterinsights to know how users are interacting with your website.
---
6. Improve your website
A fast website should be another business resolution for 2022. A slow website leads to increased bounce rates, and it also damages your ranking in Google. Focus on having the important caching plugins, and image optimizer plugins to speed up your website. You can read about the essential WordPress plugins in my post.
To learn about your website's speed, you can track it on your Monsterinsights dashboard, which will make you understand where you should be focusing on improvement. With that, you can keep users happy, and you can drive more traffic to your site as well.
Another highlight is Monsterinsights' Year in Review Report. With this, you can analyze your website for the entire year of 2020, to find insights and know what to improve, that you can add to your business resolutions for 2022.
---
7. Keep an eye on your competitors
As I have previously mentioned, it's important to stay ahead of the digital world's game and keep an eye on your competitors. You can do this by finding them, following them on Social Media, but you can also do this by using SEO tools. As I have mentioned, Semrush is super helpful with this, as you can get insights on your competitors' organic traffic. You can find out what keywords they are ranking for, you can see their backlinks, and you can get suggestions to rank above them. Ethically spying on your competitors should be another business resolution for 2022.
---
Wrapping up the business resolutions for 2022
Once you've got your website hosting, make sure to use the proper plugins that help you increase your website traffic. One of the highlights is definitely Monsterinsights, to get all the insights and analytics you need.
Then, focusing on your SEO, email marketing and site speed are the other key business resolutions for 2022 for your website. Don't let another year go wasted, get into the game of the digital world right now for business success!
---
Pin me: 7 business resolution for 2022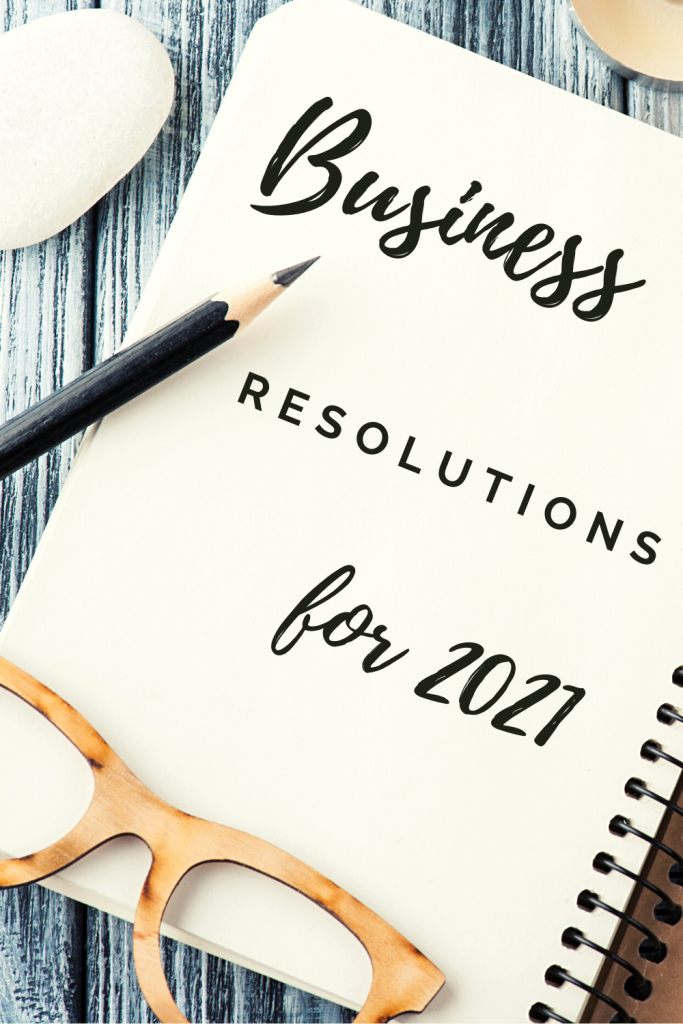 Business resolutions for this year